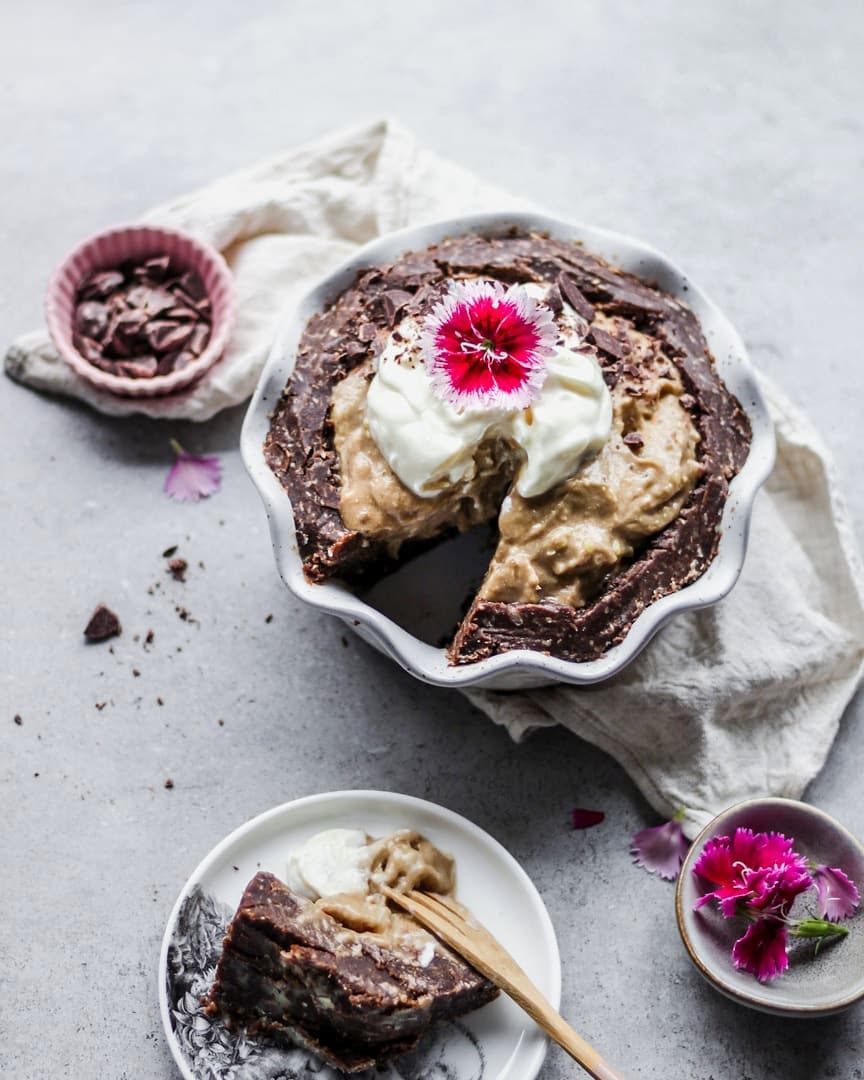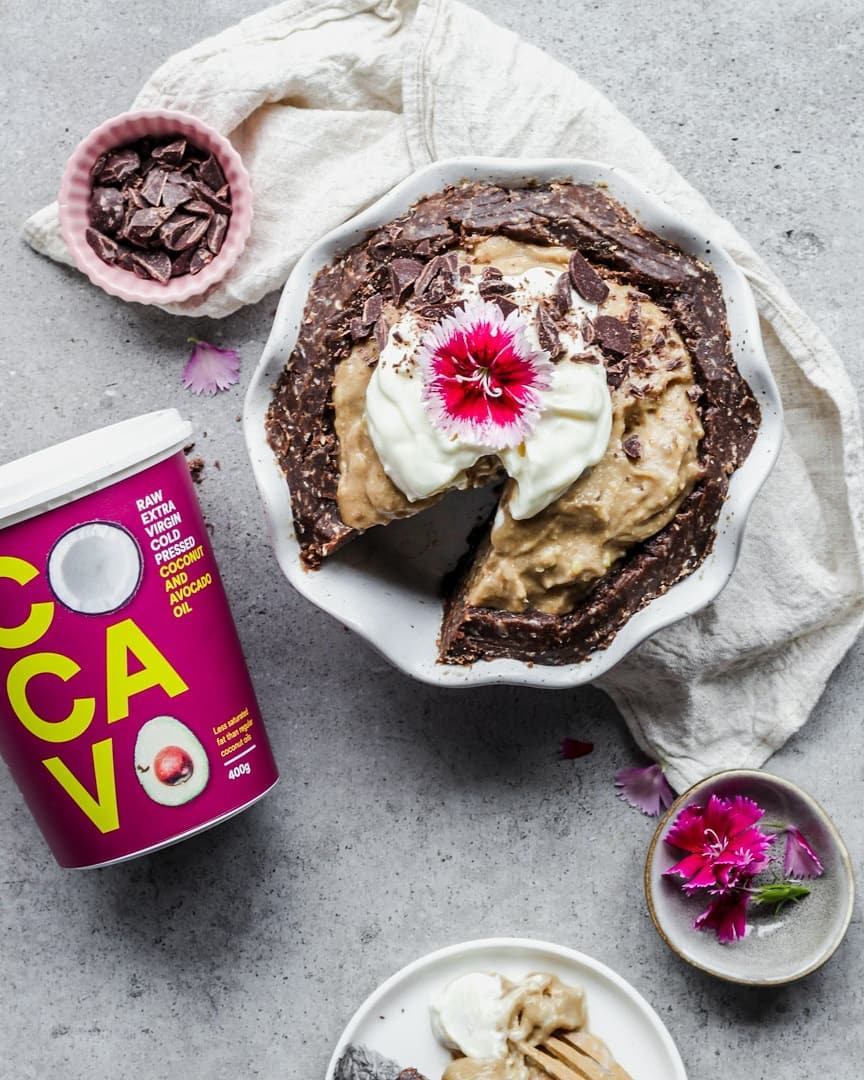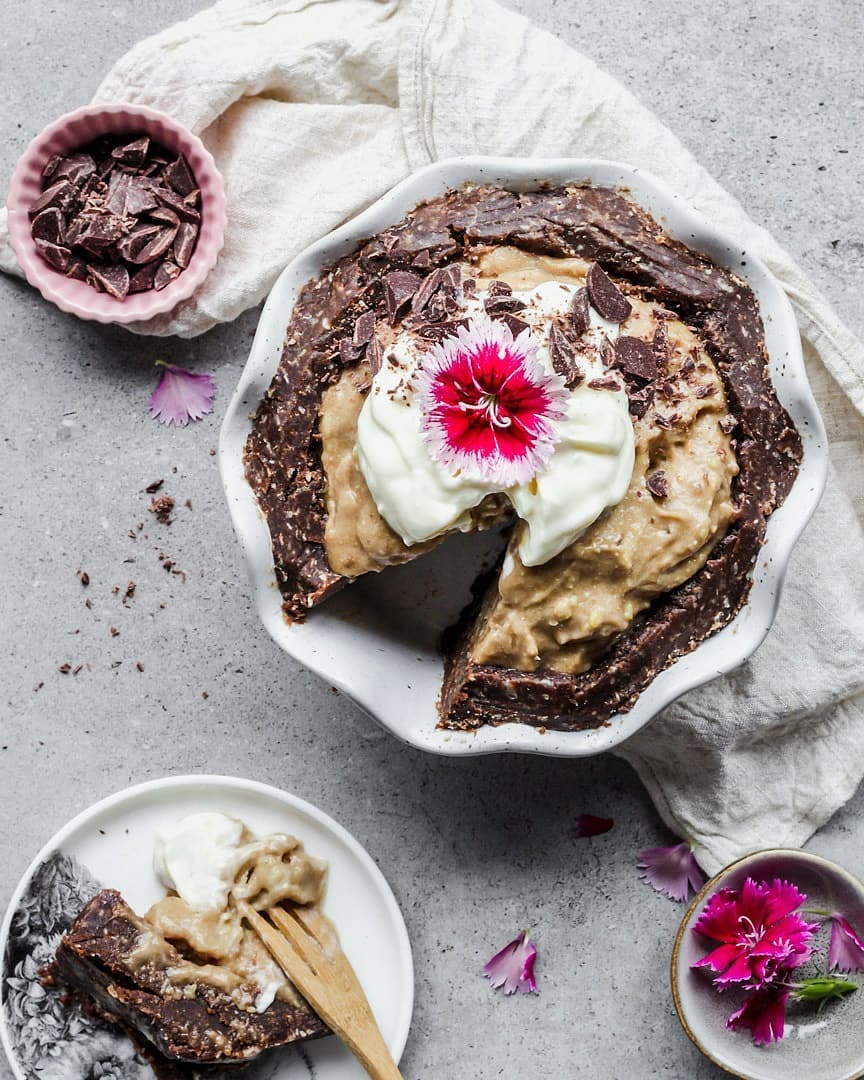 Looking for a super easy and delicious treat recipe? Try this Banana Ice Cream Brownie Tart! Made using leftover brownie for the base (you can literally use any leftover cake or baking). The best part is the super creamy and quick icecream filling –  banana ice cream. What could be better? Vegan, GF, RSF, and super simple and quick to make, this healthy treat is sure to be a win in your bubble!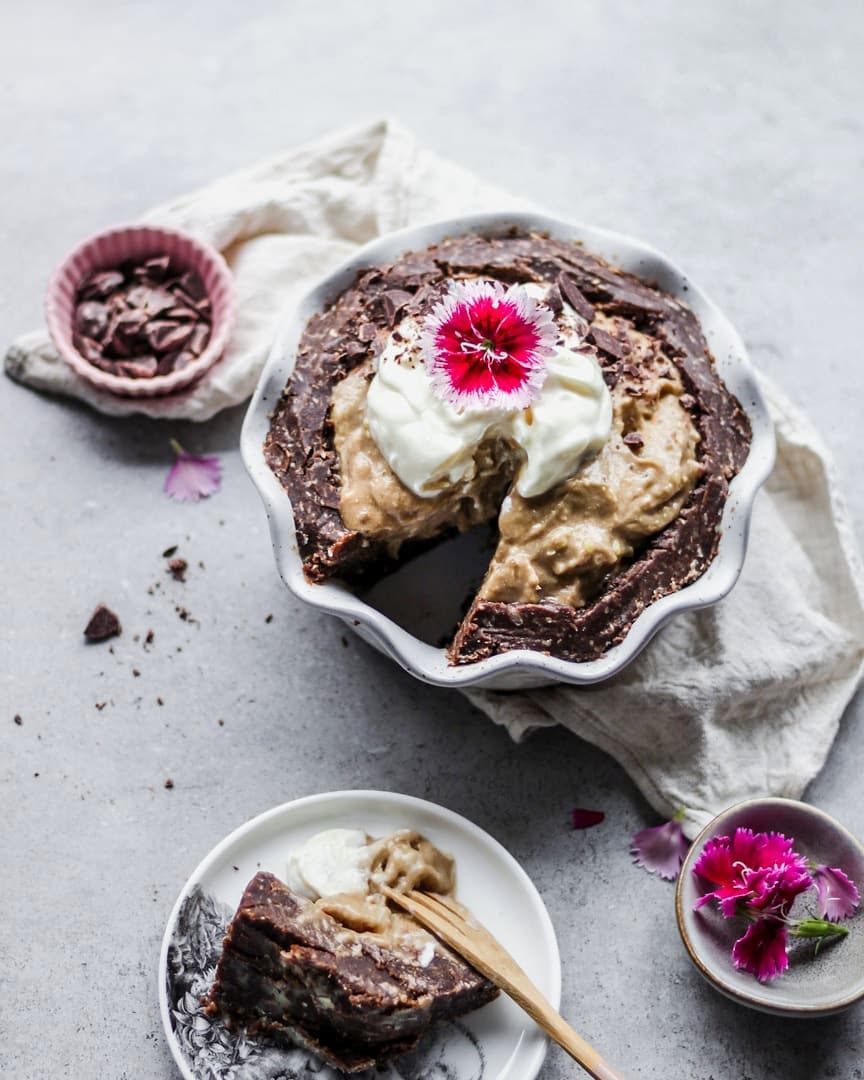 "Sure to be a win in your bubble! "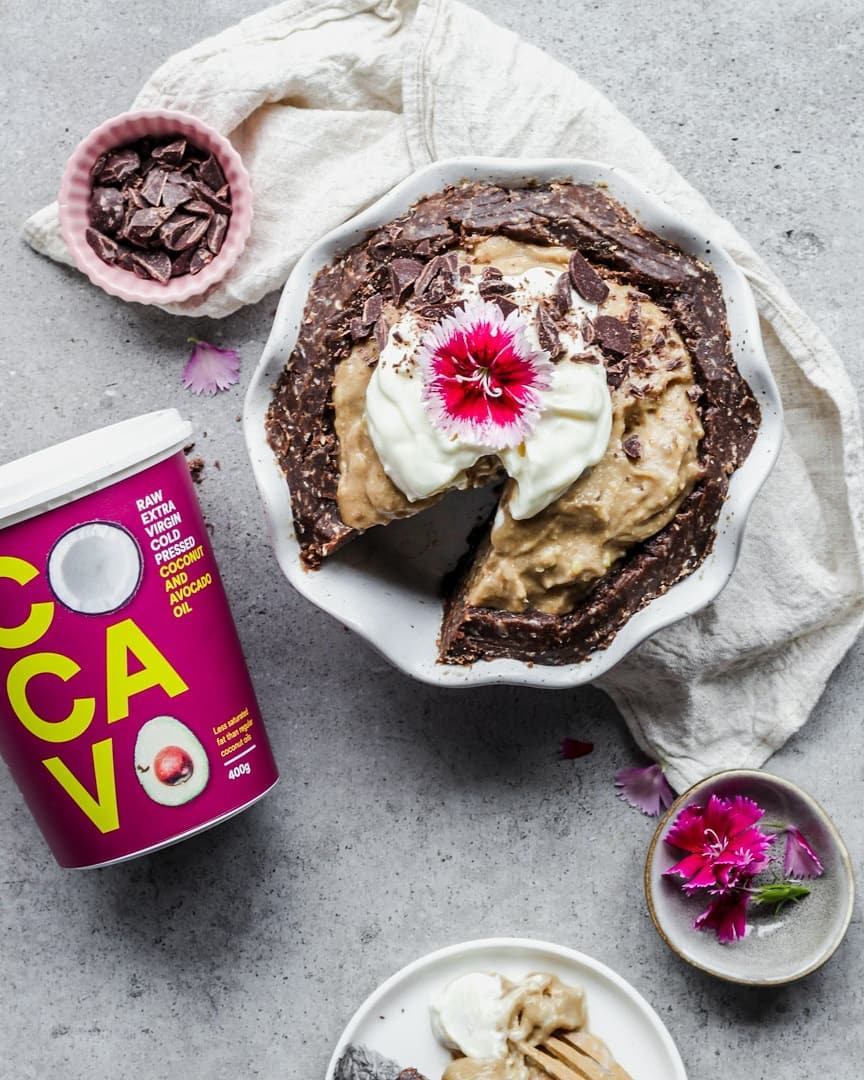 BANANA ICE CREAM BROWNIE TART
BASE
• 400g leftover brownie (warmed to melt oils)
• 2 tbsp sesame seeds
• 1 tbsp Cocavo Original, melted
FILLING
• 300g frozen banana chunks
• 1 tbsp peanut butter
• 1 tbsp Cocavo Original, melted
• 1/2 tsp vanilla extract
• Pinch salt
1. In a food processor, blend all ingredients until clumped together.
2. Press into the base of a small, lightly greased pie dish. Chill while you make the filling.
3. Meanwhile, blend banana chunks until smooth. Add remaining ingredients and blend just to combine. The mixture should be smooth and creamy.
4. Spoon filling into your prepared tart case. Freeze for 2 hours, then remove from the freezer for 10-15 minutes to soften slightly before eating.