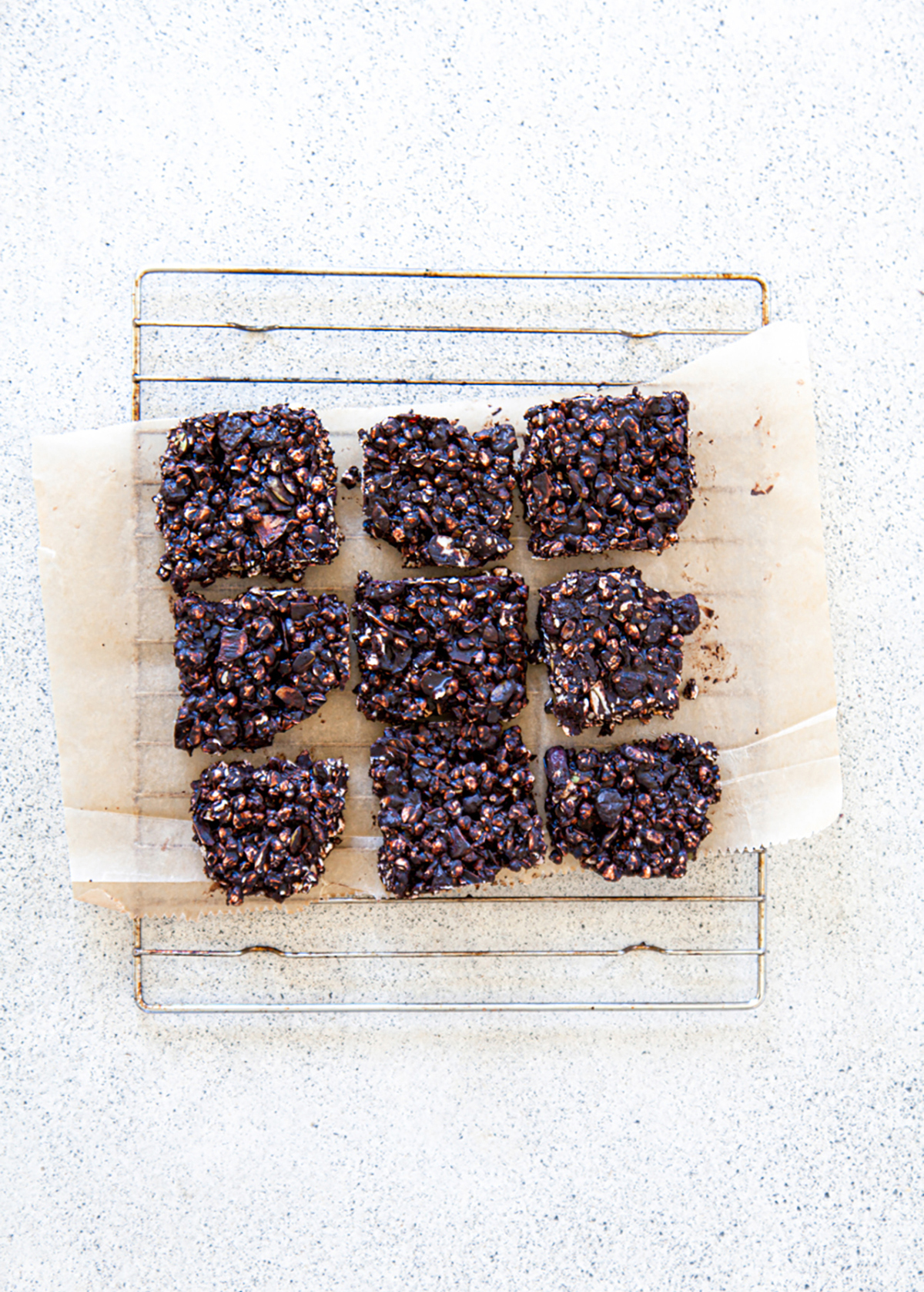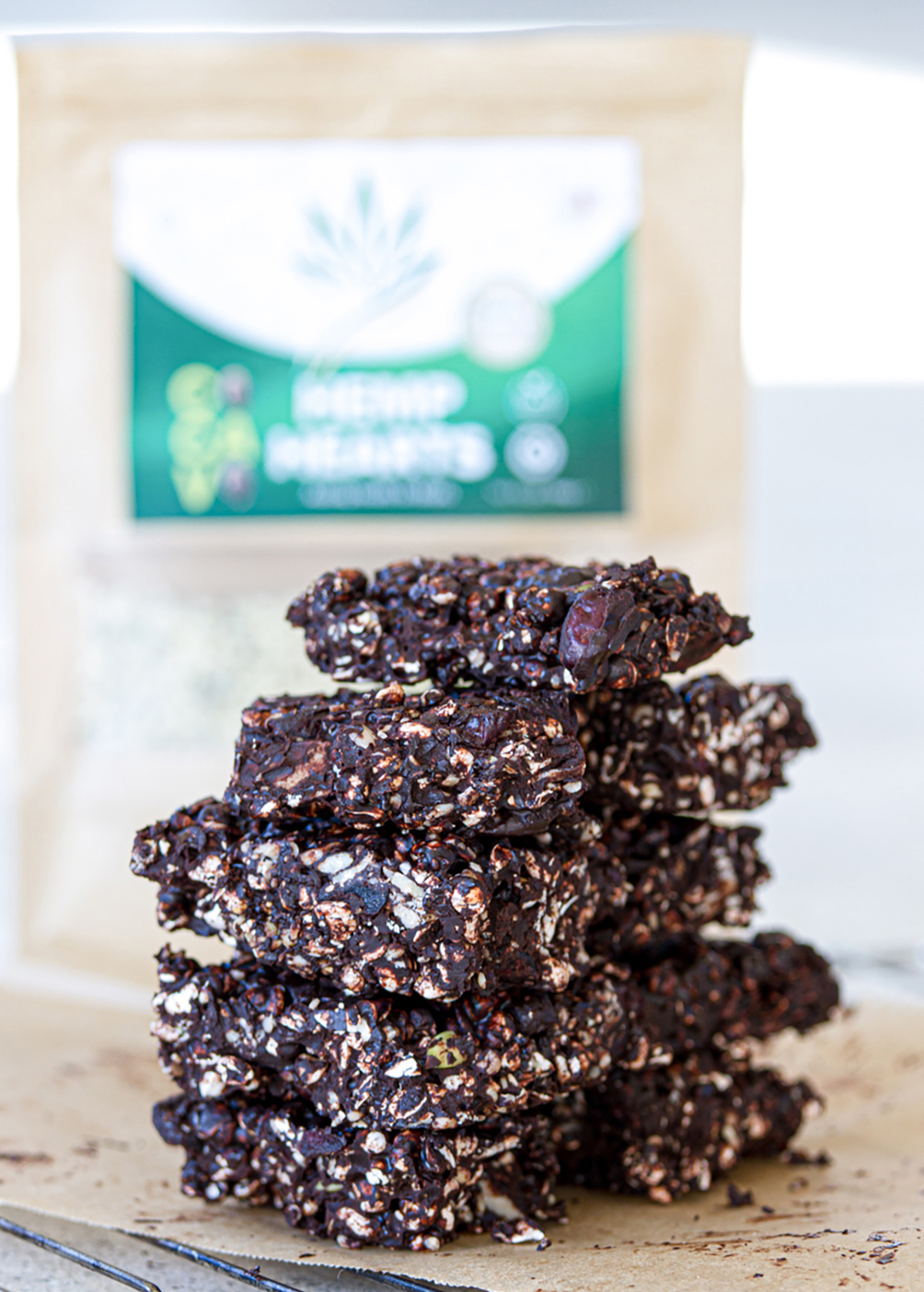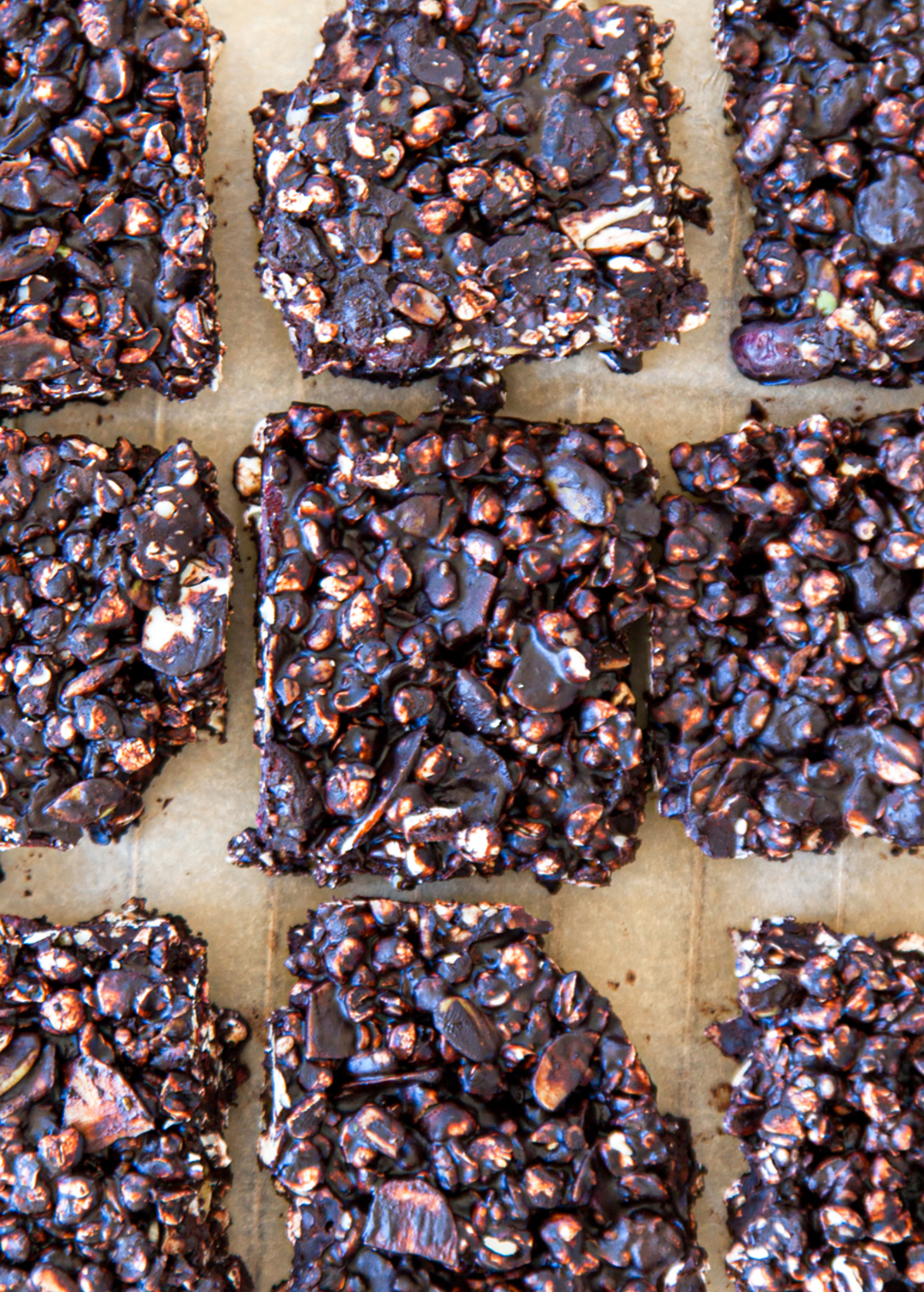 Sometimes you just feel like a little afternoon lull pick-me-up chocolate treat. This chocolate treat is completely guilt-free and takes less than 15mins to make. Which is ideal because it is so yummy and crunchy to eat you will probably be making it all the time.
Not to mention it is ridiculously healthy! Like out the gate health bomb! The variety of nuts and seeds you use can change with whatever you prefer or what you have on hand but just keep in mind the more dry ingredients the merrier in our opinion for this healthy tasty treat.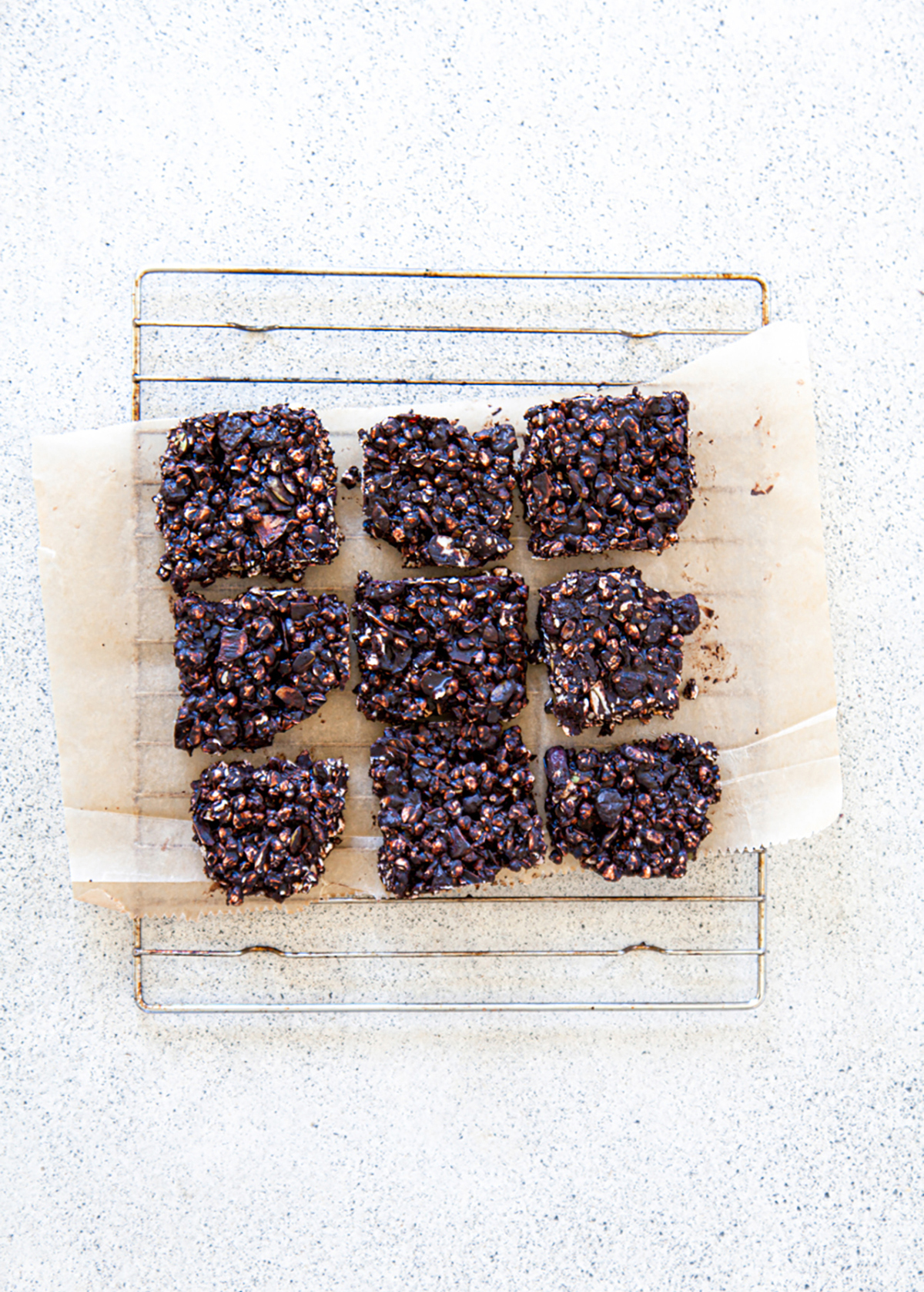 " Out the gate health bomb!"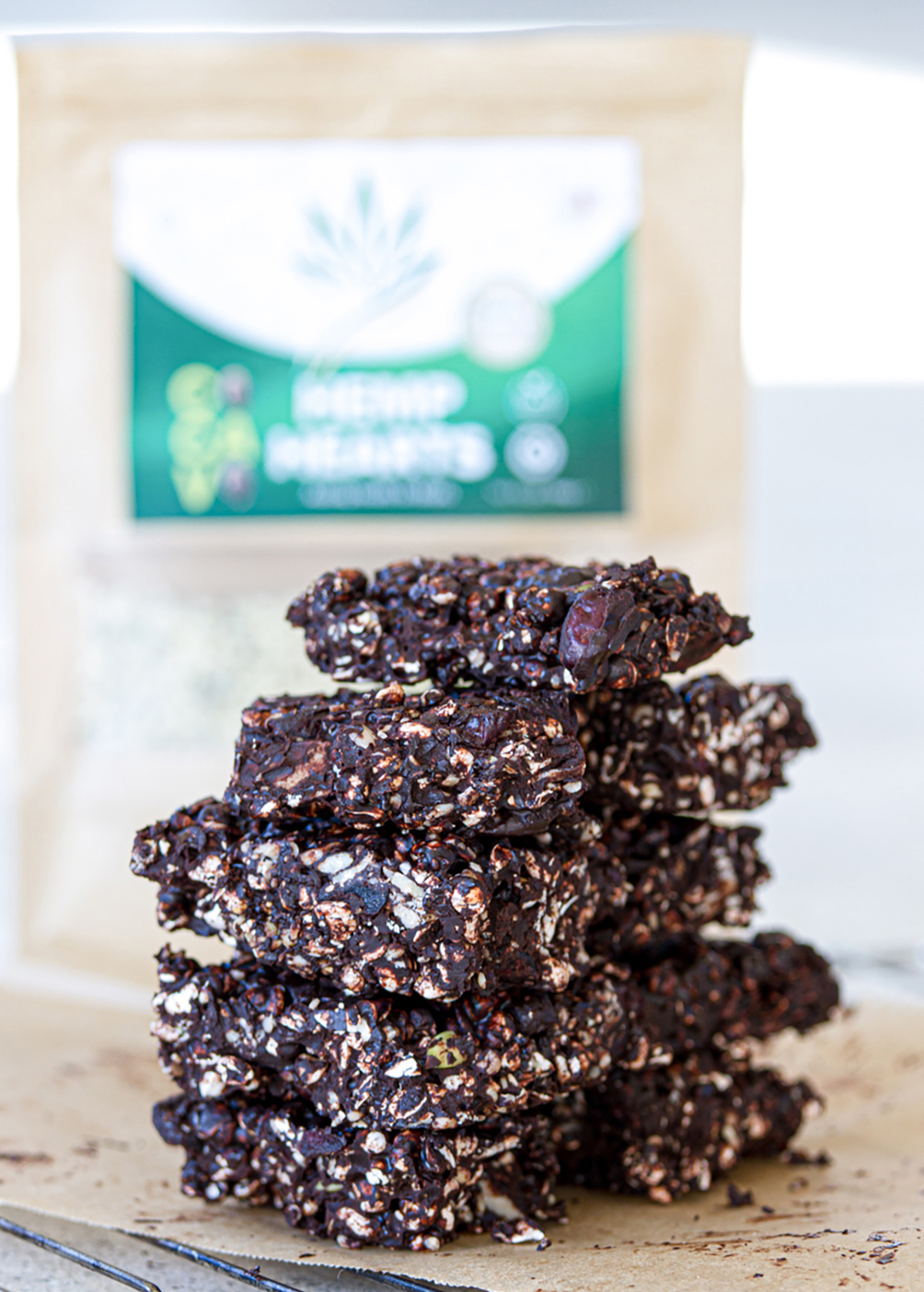 DARK CHOCOLATE ENERGY CRACKLE
2 cups puffed buckwheat (or puffed rice)
0.5 cups Cocavo Hemp Hearts
0.25 cups dried cranberries
0.5 cups sunflower seeds
0.5 cups sliced almonds
0.5 cups pumpkin seeds
0.25 cups chia seeds
0.5 cups Cocavo Original
2 tablespoons of any natural sweetener of your choice.
1.25 cups of cocoa powder
1 teaspoon vanilla extract
grind himalyan salt
METHOD
1. Line a loaf tin or baking dish with greaseproof paper (or use silicone bakeware).
2. Combine the dry ingredients in a large bowl.
3. Melt coconut oil over medium heat until liquid.
4. Add cocoa powder, natural sweetener, vanilla extract, and salt to melted coconut oil and whisk until well-blended.
5. Pour over the dry ingredients and mix thoroughly until combined.
6. Transfer to the baking dish, using a spatula evenly spread the mixture, then place into the fridge for at least 30 minutes until set.
7. Cut into 16 squares and place in an airtight container until ready to eat.