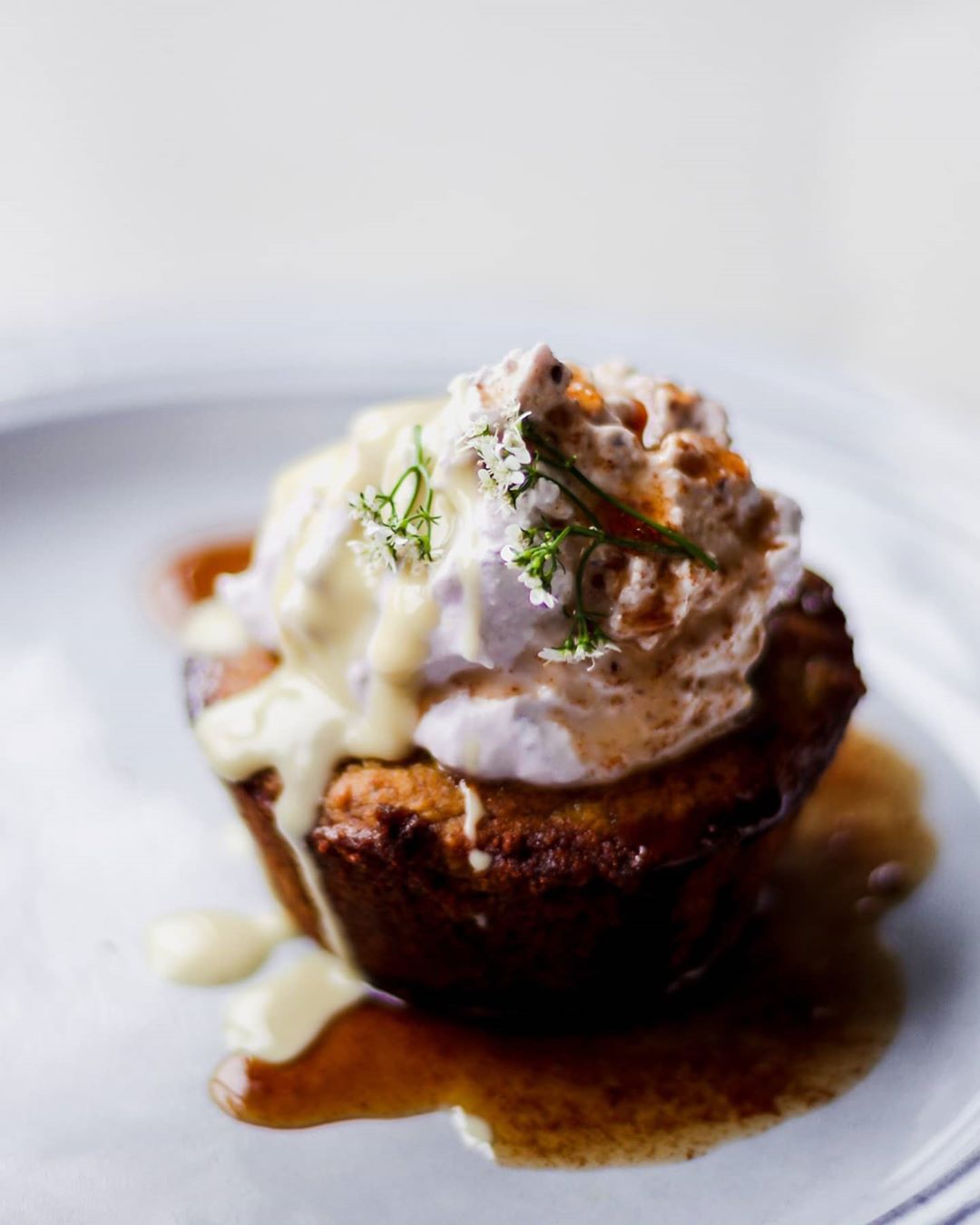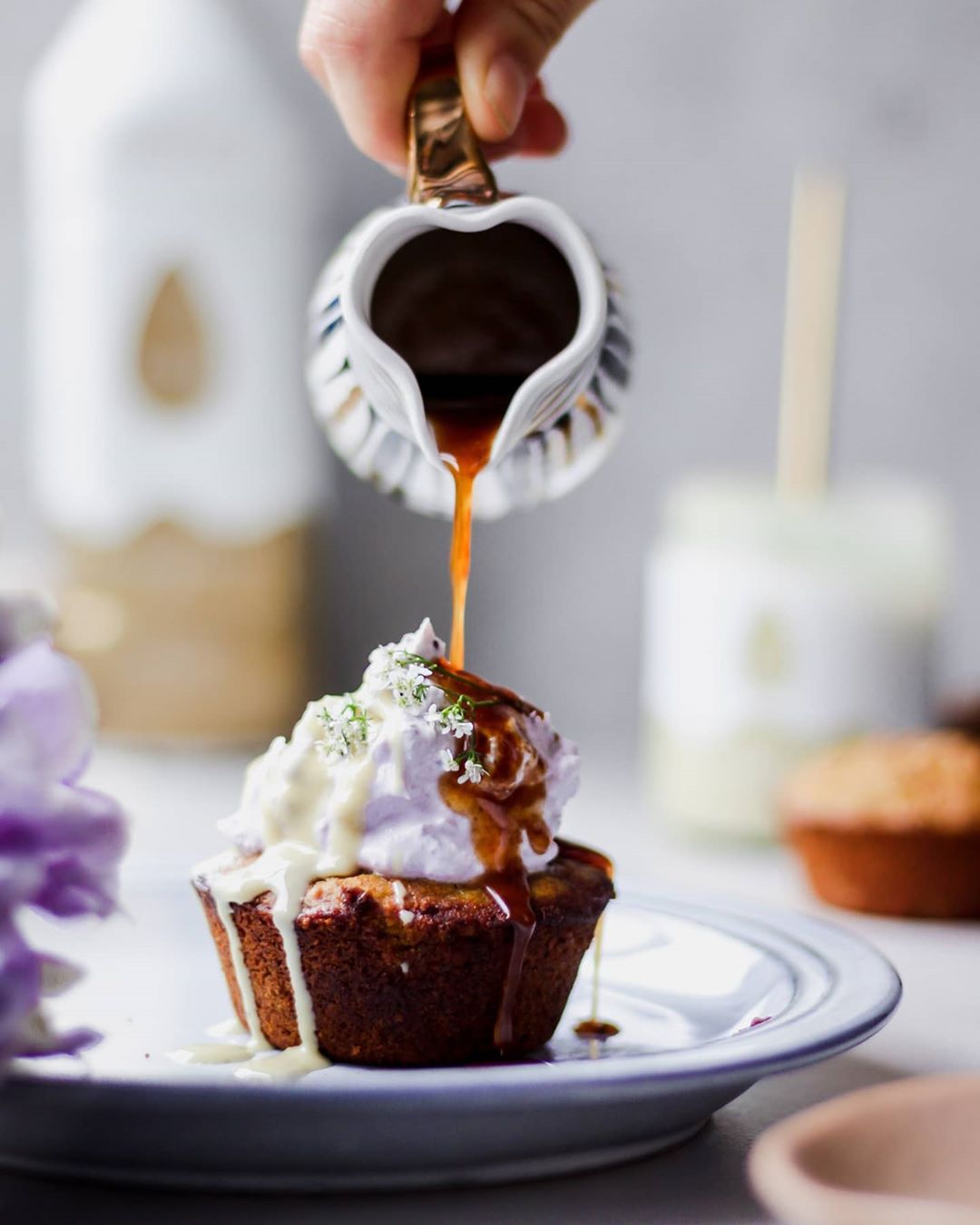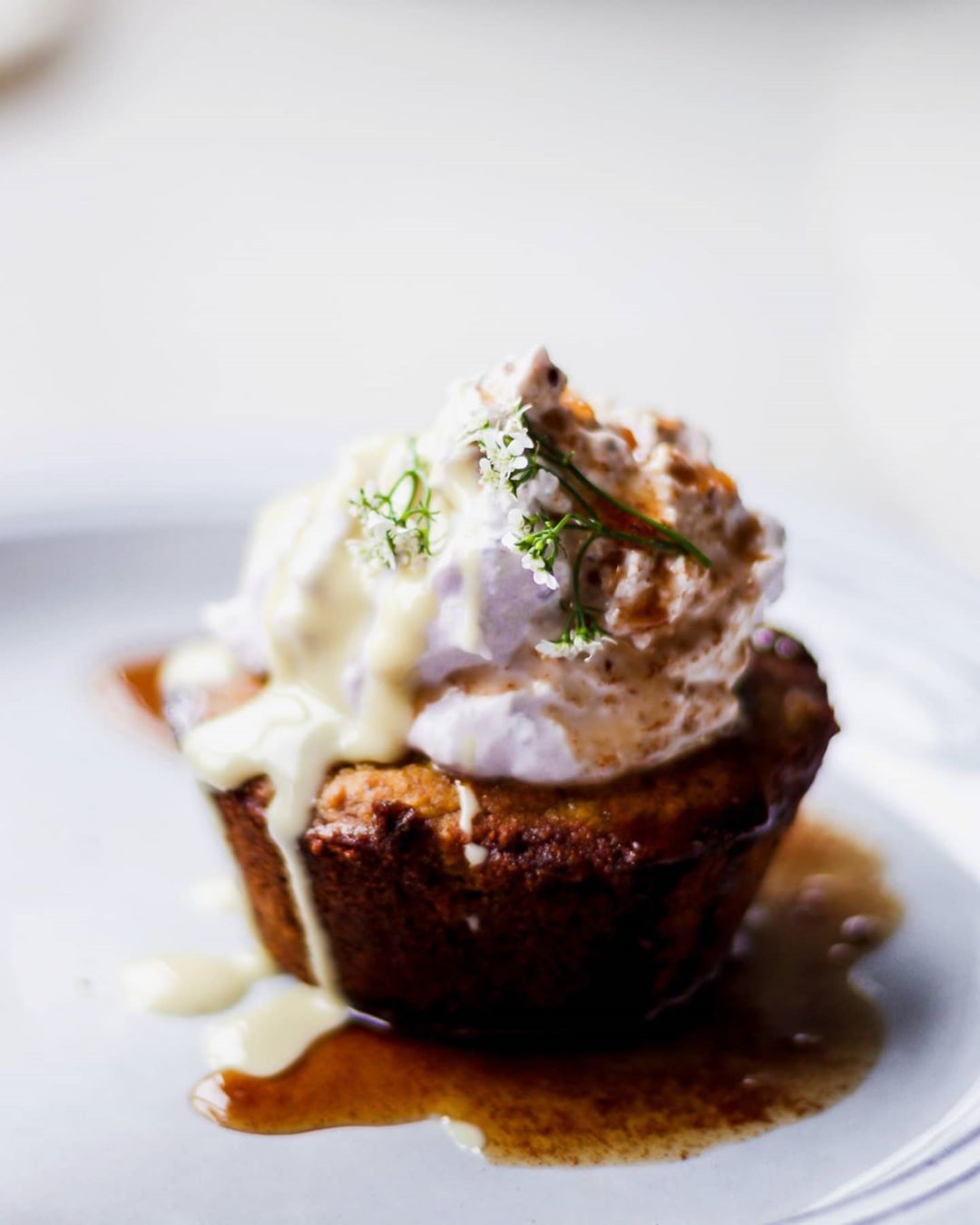 What's better than syrupy spiced orange cupcakes? Making them vegan, gluten-free, and refined sugar-free of course. These cute cupcakes are (like usual) allergy-friendly, and made using Cocavo to add extra health benefits to your foods. Plus, these cupcakes have big-time toppings! We reckon, the more toppings the better, really.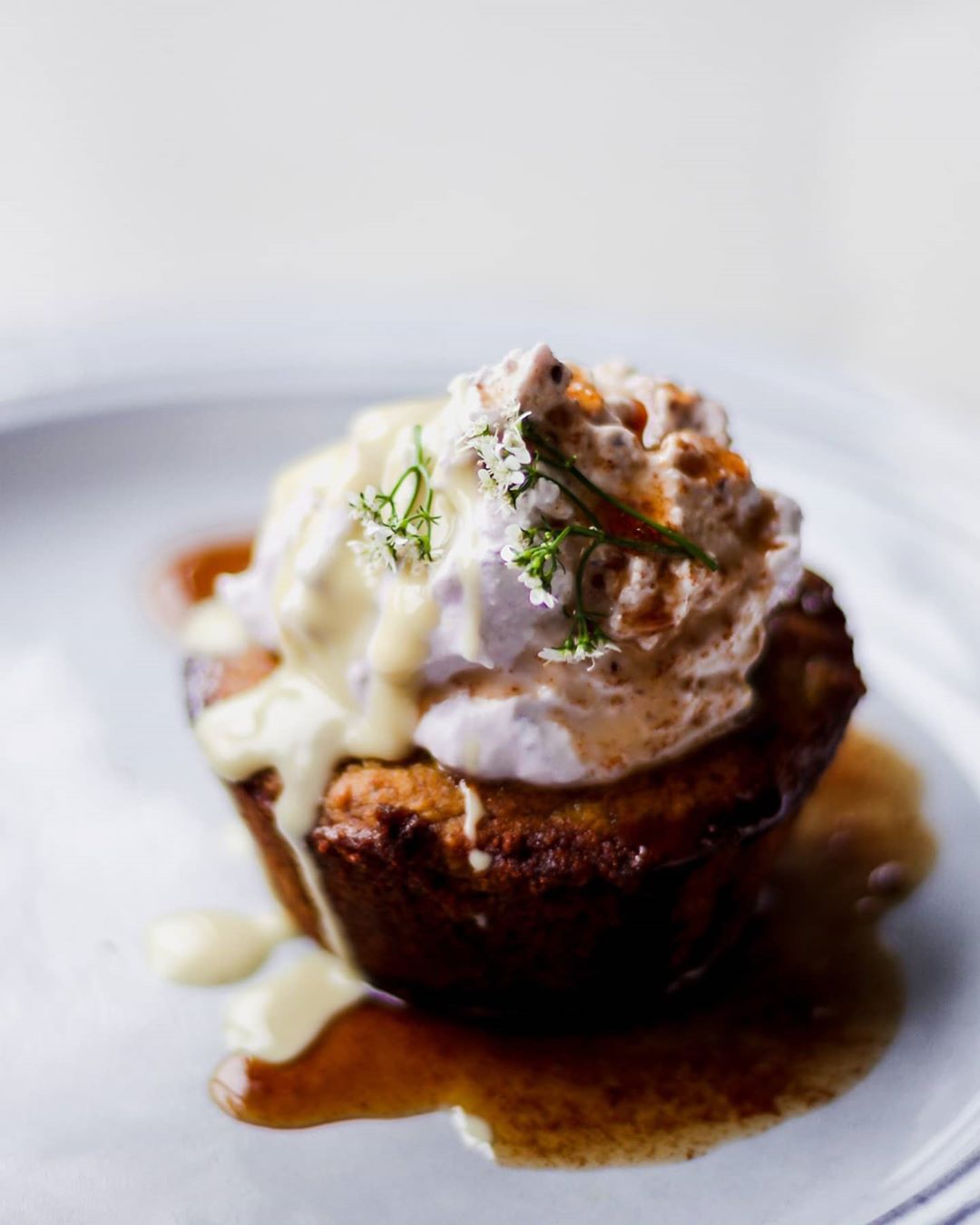 " The more toppings the better, really. "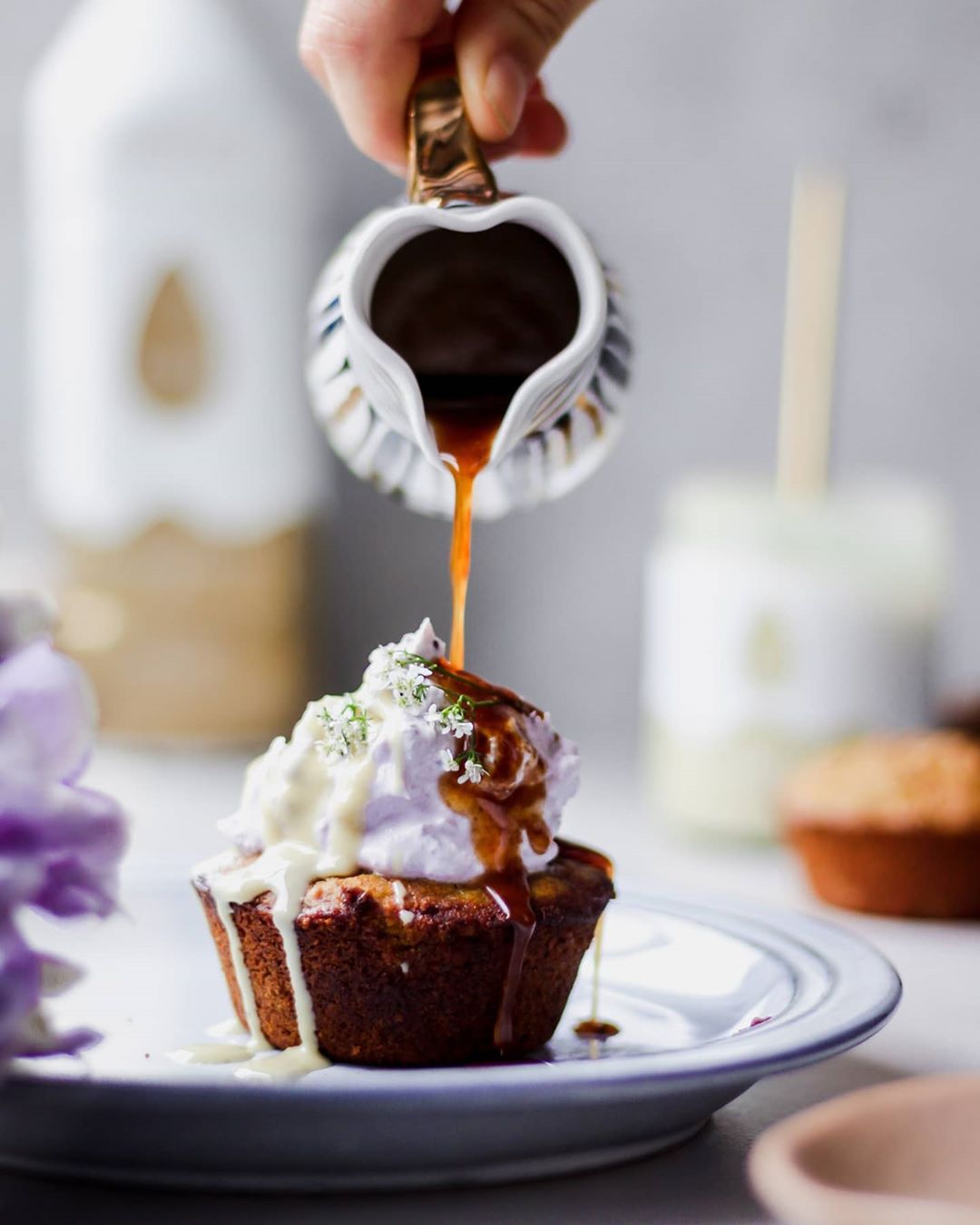 SPICED ORANGE SYRUP CUPCAKES (VEGAN, GF, RSF)
Makes 6
ORANGE CUPCAKES
● 130g dates, soaked for 30 minutes and drained (reserve 3 tbsp soaking water)
● 75g rice flour
● 75g oat flour
● 50g almond meal
● 30g cornflour
● 1 1/2 tbsp orange zest (2 small oranges)
● 1 tbsp baking powder
● 1/4 tsp turmeric
● 1/4 tsp salt
● 4 tbsp almond milk
● 1 1/2 tbsp lemon juice
● 40ml Almo Crème
● 1/4 cup maple syrup
● 6 tbsp Cocavo Original, melted
● 2 flax eggs
● 1 tsp vanilla extract
SPICED ORANGE SYRUP
● 1 tbsp orange juice
● 4 tbsp maple syrup
● 1/2 tsp ground cinnamon
1. Preheat oven to 180°C. Line a large loaf tin with baking paper.
2. Blend dates and reserved water in a food processor until smooth.
3. Combine all ingredients in a large bowl, whisking to combine.
4. Pour the batter into prepared muffin holes. Bake for 15 minutes (or more if needed).
5. Meanwhile, combine all ingredients for the drizzle until smooth.
6. When muffins are cooked, poke them with a skewer and pour over the syrup so it absorbs into the cupcakes. Leave to cool for 15 minutes before removing from tin.