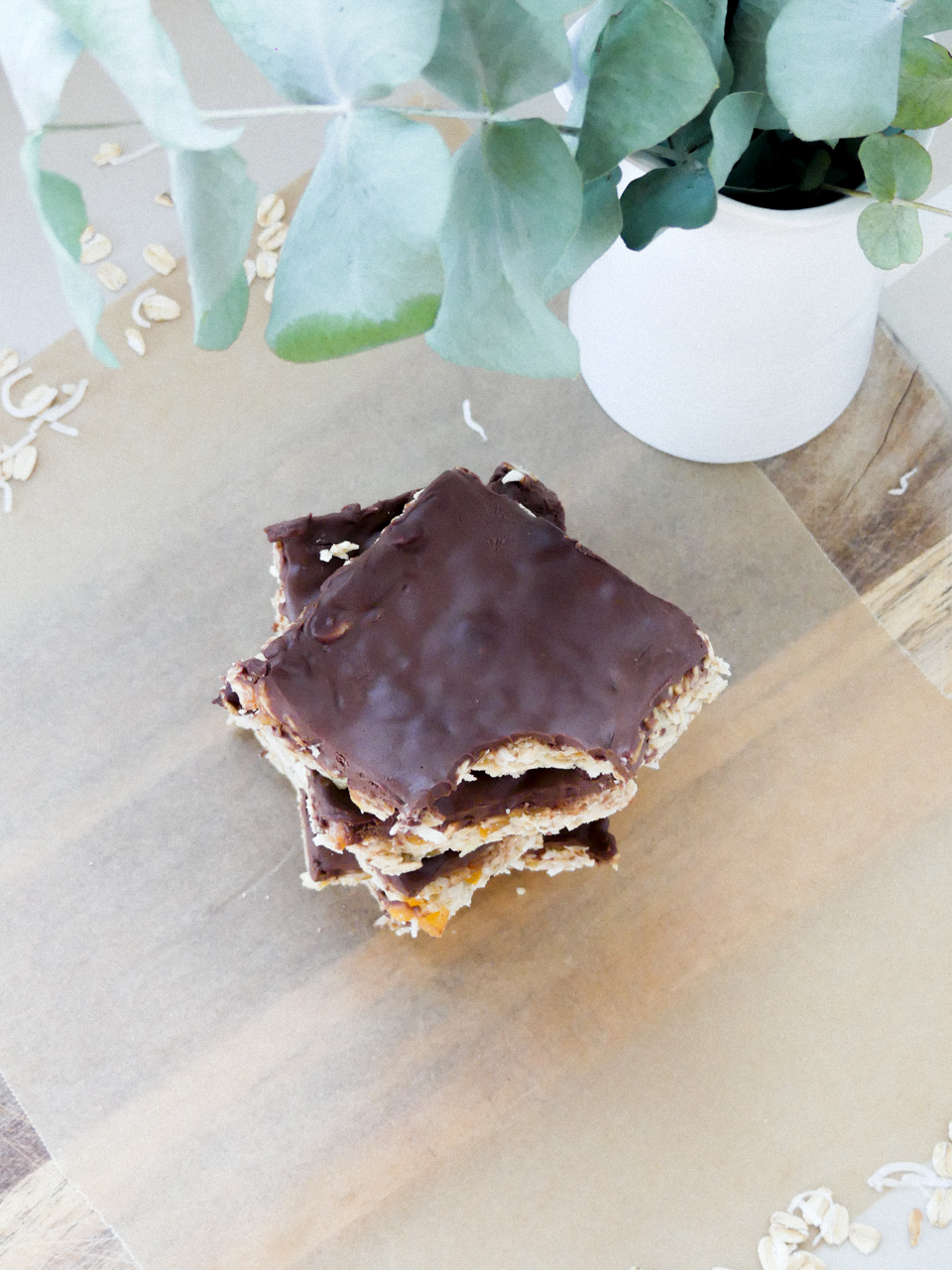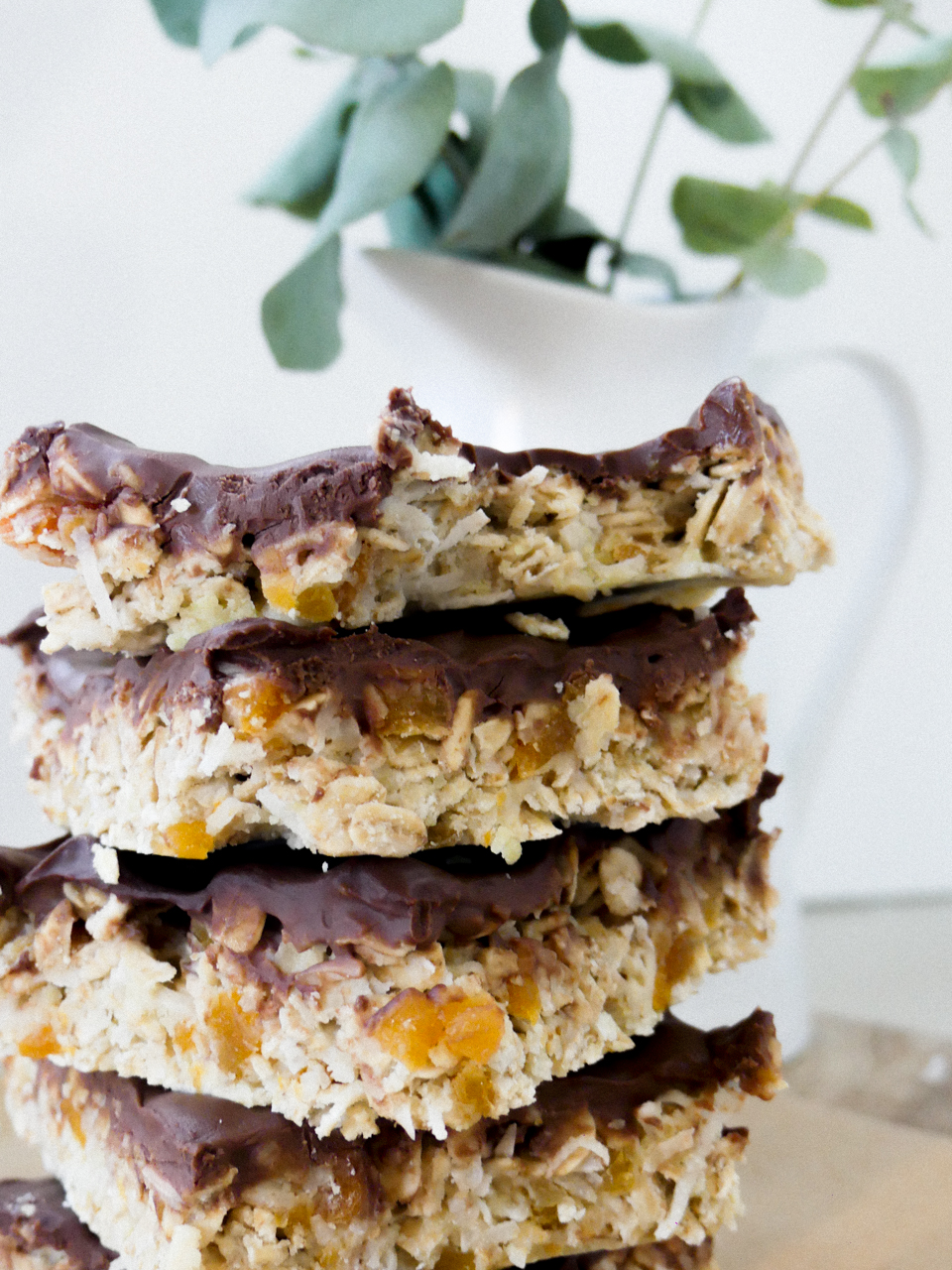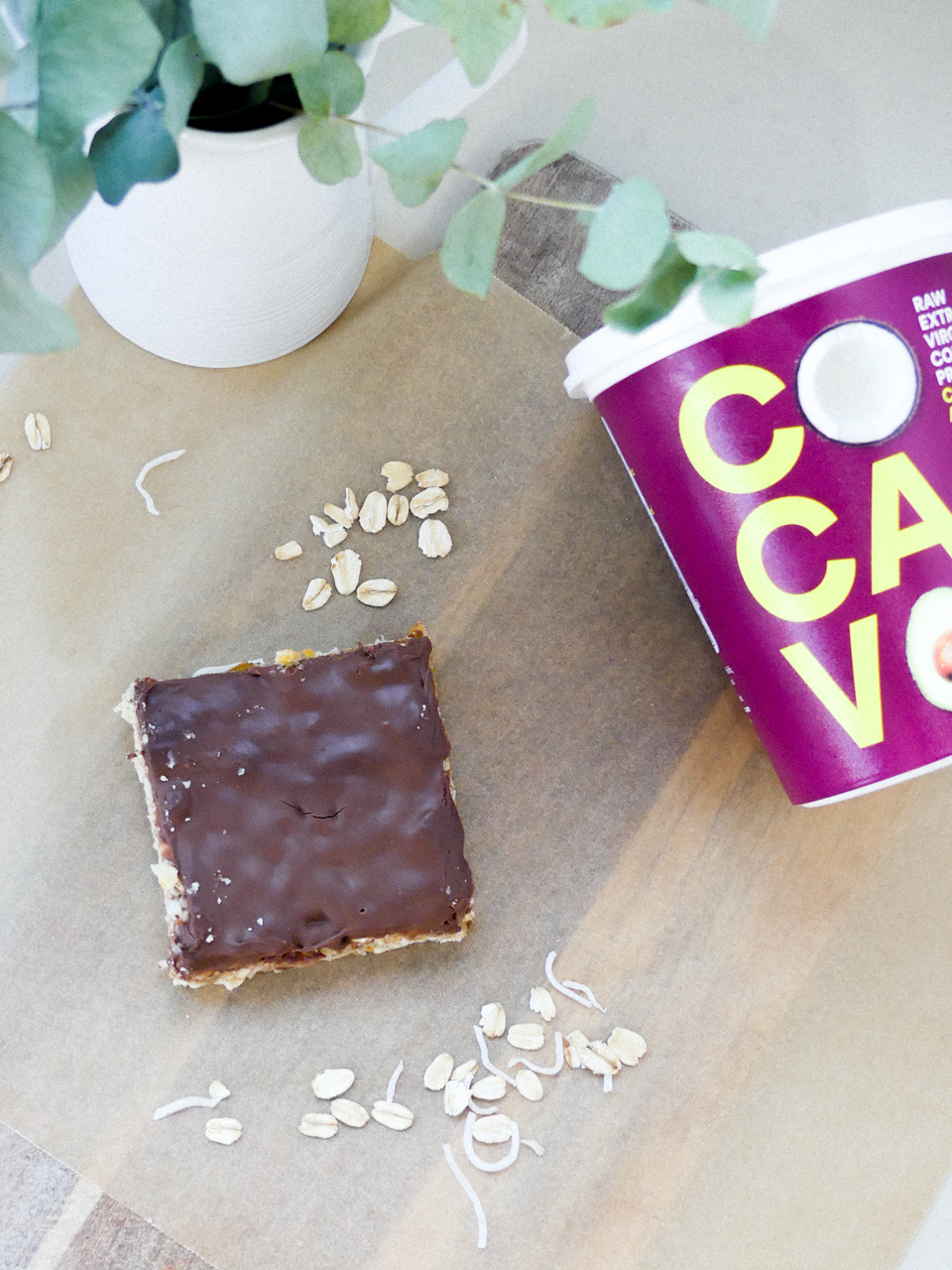 These gloriously fudgy bumper bars are a Kiwi childhood classic (if you're from New Zealand, you'll know what I'm talking about). Consisting of dark chocolate, chunks of chopped apricot and addictively fudgy oats.
This is a jazzed-up vegan, gluten-free, refined sugar-free version of the humble bumper bar. We've made it a healthy option for breakfast or an anytime snack by adding Cocavo into the recipe which makes them gloriously fudgy and the best part… they're super simple to make!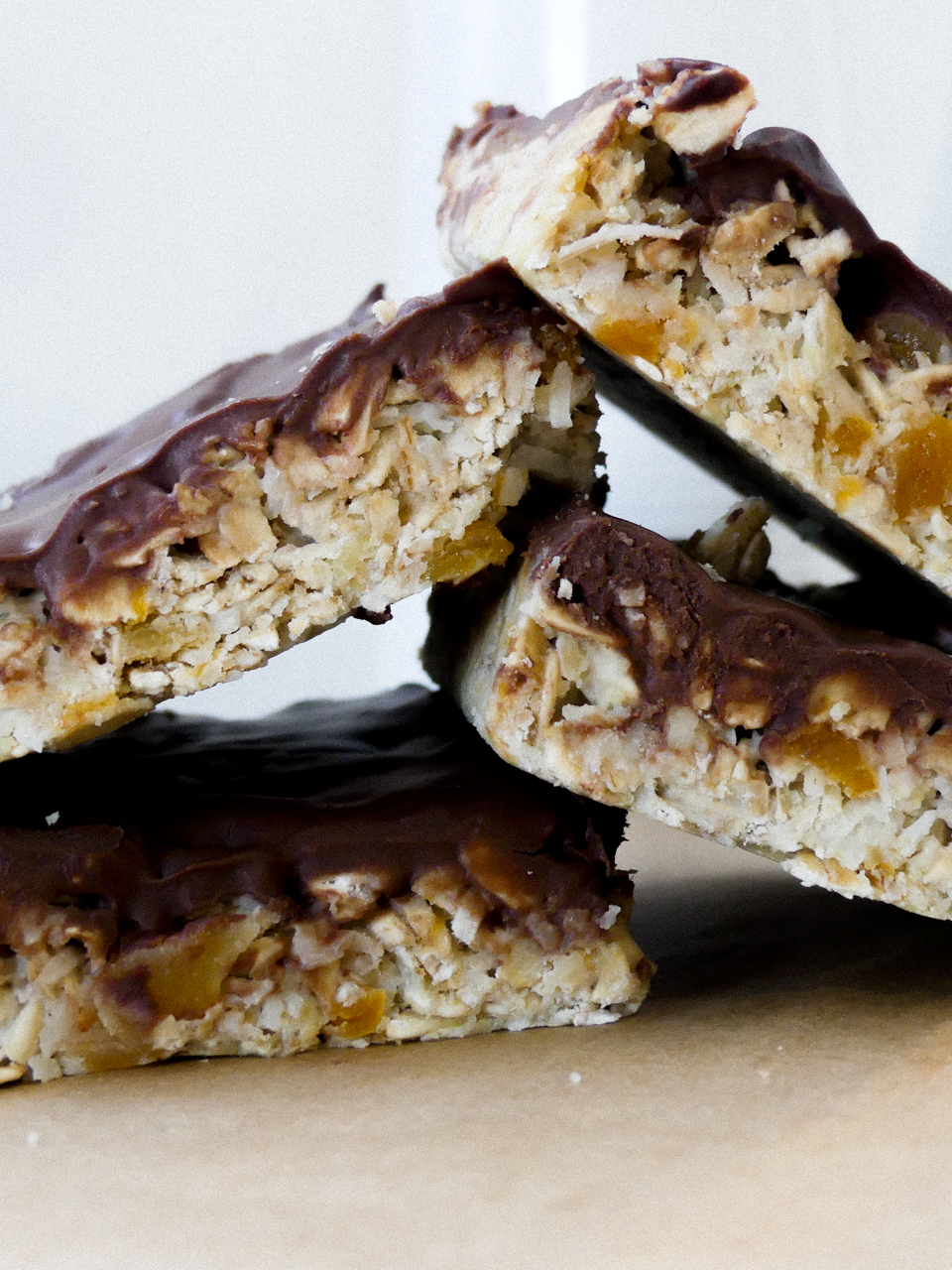 " D

ark chocolate, chunks of chopped apricot and addictively fudgy oats.

 "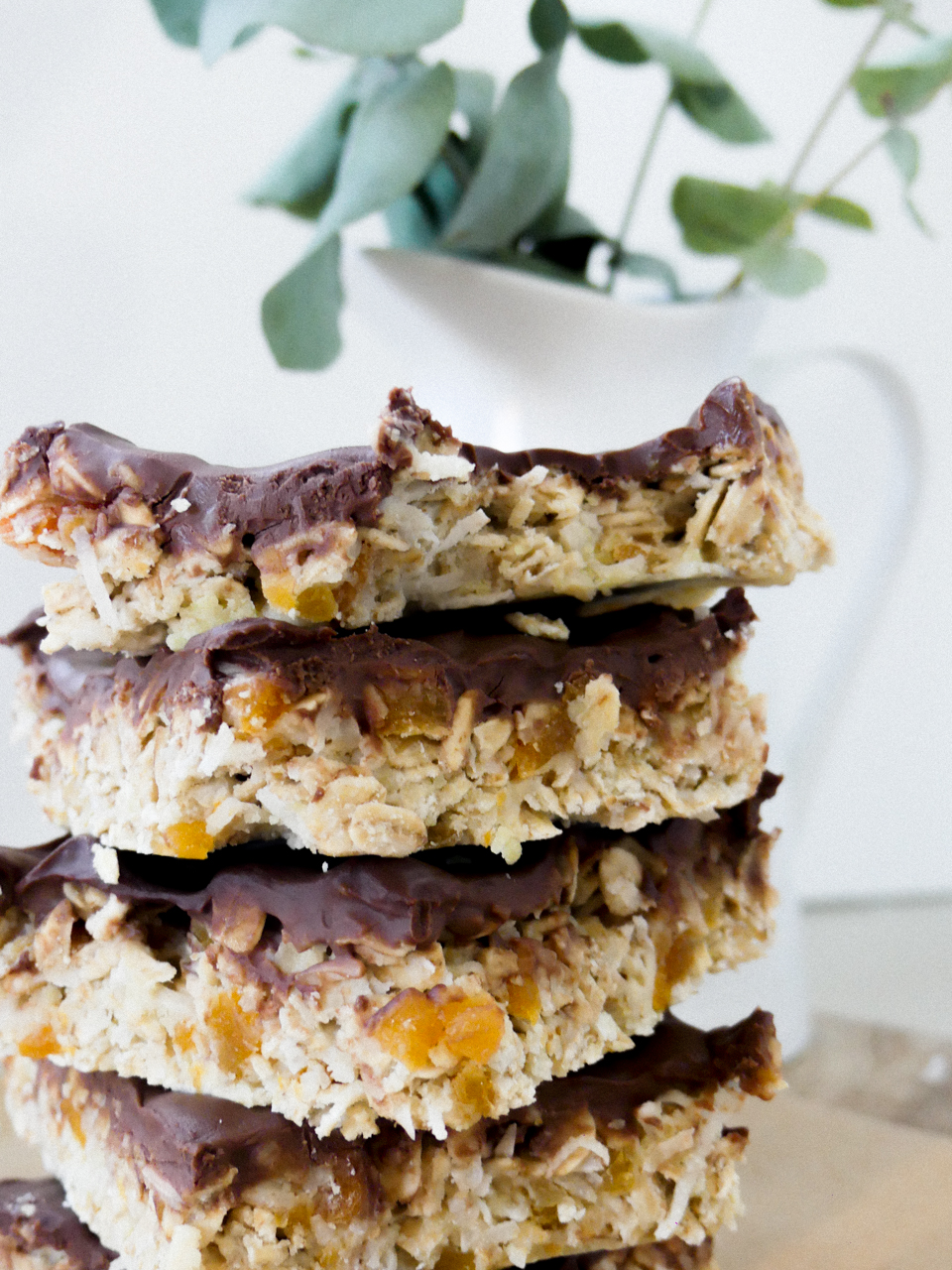 Turning the humble bumper bar into a healthy version means you can indulge in guilt-free fudgy bliss anytime. This is a great healthy option for breakfast, dessert, or to take with you for snacks – anytime, anywhere.
This super simple recipe makes around 12 morsels depending on how big or small you want to make them and they can store in the fridge for 1 – 2 weeks.
APRICOT & CHOCOLATE BUMPER BARS BASE 1 cup dried apricots, diced 2 cups rolled oats 1 cup shredded coconut ¾ cup coconut cream ½ cup Cocavo Light, melted 1/3 cup maple syrup TOPPING 150g good quality chocolate, roughly chopped ¼ cup coconut cream 1. Combine all ingredients in a bowl, and stir until the mixture is sticky and well mixed. 2. You can either add in the roughly chopped chocolate now or reserve for topping instead. 3. Press the mixture into a tin lined with baking paper. 4. Melt chocolate over a double boiler, and stir in the coconut cream until smooth. 5. Pour over top of the pressed mixture, smooth. 6. Place in the fridge to set for about 2 hours, then slice into bars. Enjoy!