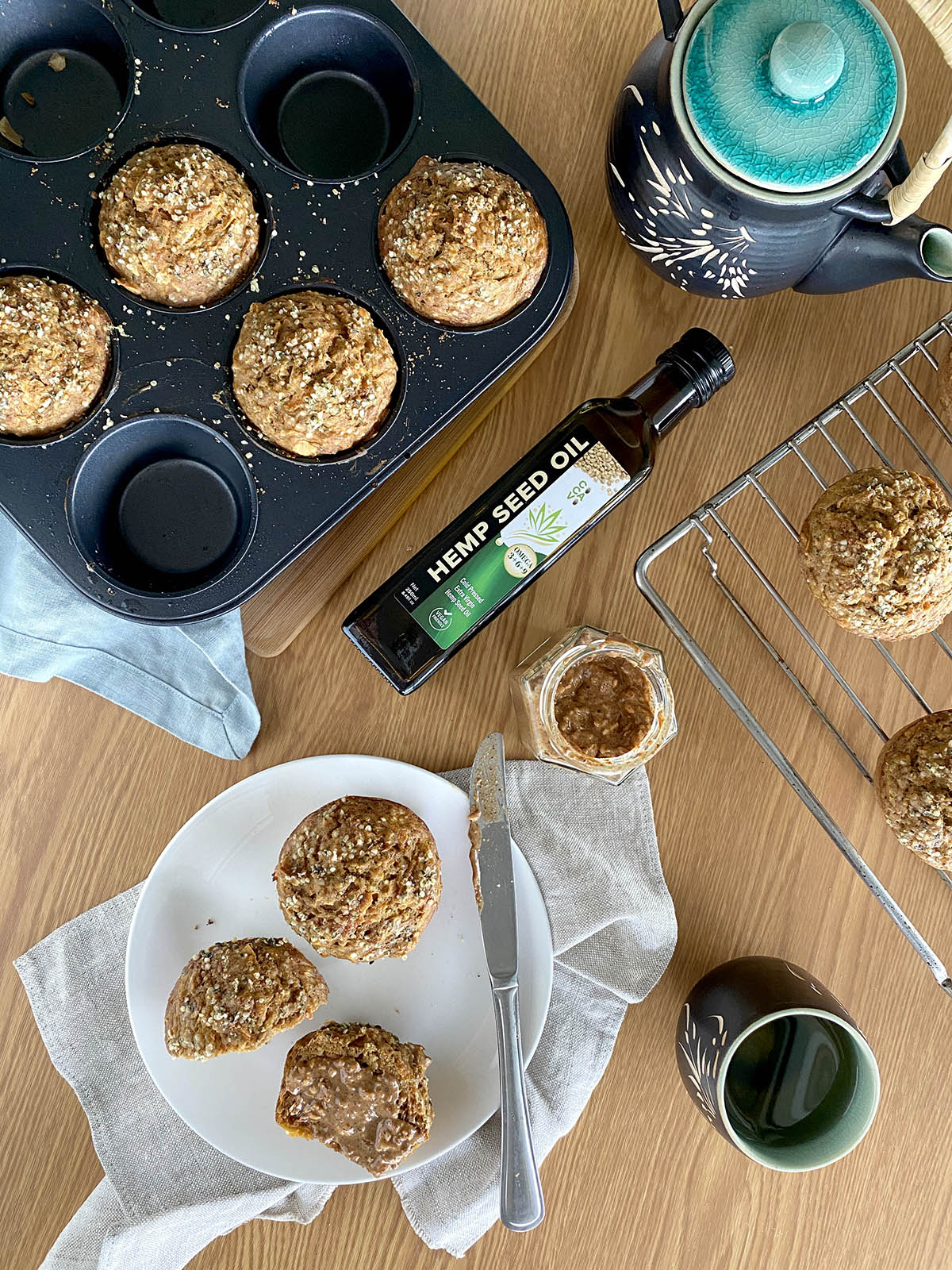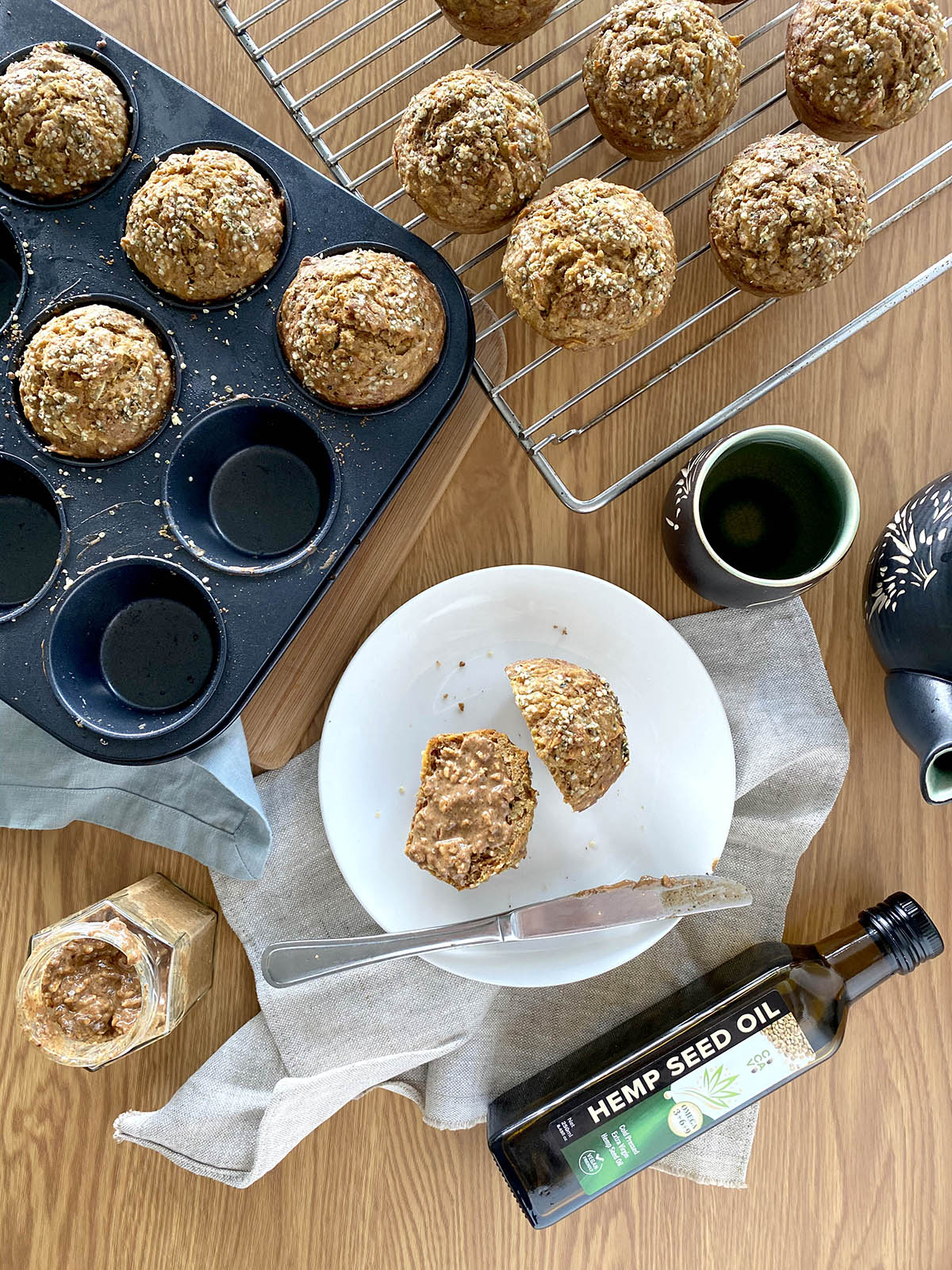 These high in protein breakfast muffins are great to make ahead of time, so you have an easy breakfast on the run.
Using quinoa and hemp as a base in these muffins makes these beauties jam-packed full of protein, meaning they will keep you fuller longer.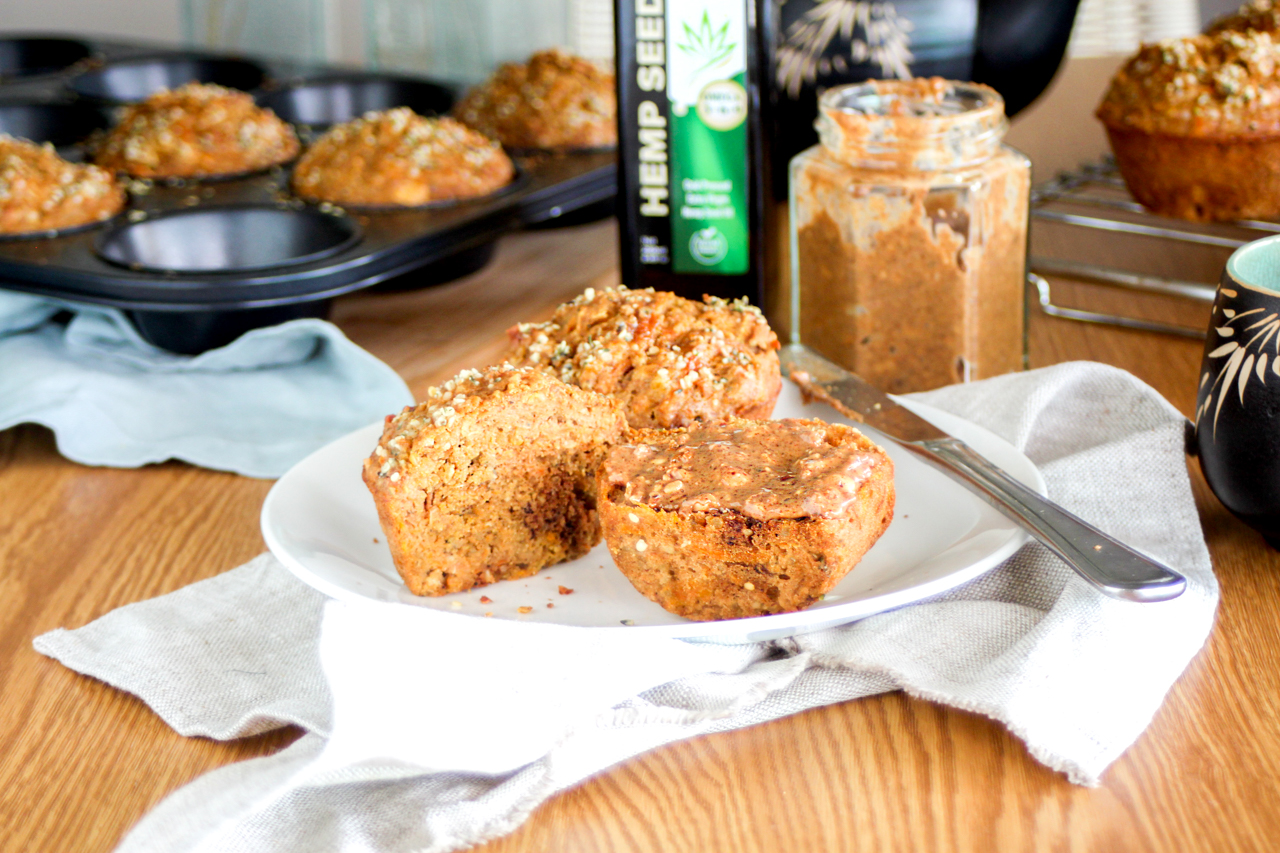 " For a protein rich, deliciously wholesome breakfast on the go!  "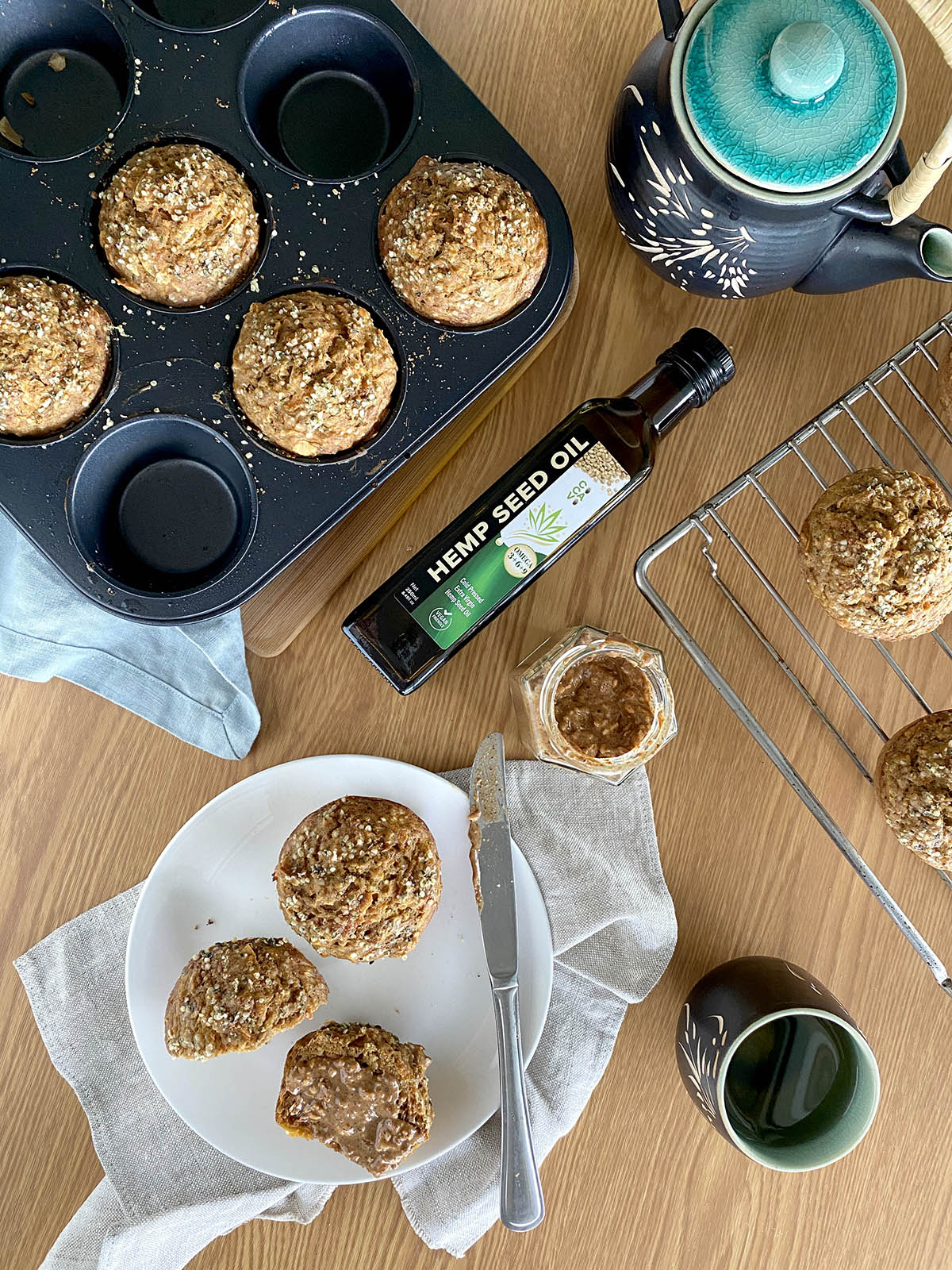 This is a great guilt-free healthy option for breakfast, dessert, or to take with you for snacks – anytime, anywhere.
This super simple recipe makes 12 mouth-watering muffins. Keep them stored in an airtight container or store in the freezer and pull out on the go as needed. 
CARROT AND HEMP BREAKFAST MUFFINS
1/4 cup quinoa 
1/2 cup water 
3 eggs 
1 ripe banana, mashed 
1 tsp vanilla bean paste (optional) 
2 large carrots grated, about 2 cups 
Zest from 1 orange (optional) 
1 Tbsp orange juice (optional) 
1 tsp cinnamon 
1/2 tsp nutmeg (optional) 
1/2 tsp ground ginger (optional) 
1/2 tsp cardamom (optional) 
1 tsp baking soda 
1/2 tsp baking powder 
1.5 cup buckwheat flour 
1/4 cup walnuts or pecans 
1/4 cup coconut chips 
2 Tbsp hemp seeds 
1/4 tsp salt 
1/2 cup coconut yogurt 
1/4 cup maple syrup 
1/4 cup hemp oil
Topping 
2 tsp hemp seeds 
2 tsp coconut sugar
1. Preheat the oven to 180 degrees celsius and lightly grease a 12 hole muffin tray. 
2. Bring the water to boil in a small pot. Add the quinoa. Reduce to a low heat and bring to a simmer. Cover with a lid. Cook for around 10-15 minutes, until the liquid is absorbed. Remove from heat and leave to steam with the lid on for 5 minutes. Fluff with fork and set aside to cool.
3. In a large bowl lightly whisk 3 eggs. Add banana, vanilla bean paste, grated carrots, orange zest and juice, mix until combined. 
4. In a separate bowl add cinnamon, nutmeg, ground ginger, cardamon, baking soda, baking powder, buckwheat flour, walnuts, coconut chips, hemp seeds and salt. Mix until well combined. 
5. Add the cooked quinoa, coconut yogurt, maple syrup and hemp oil into the egg mixture. Lightly stir in until just combined. 
6. Fold the wet ingredients into the dry ingredients until just mixed. Don't over mix. Pour or spoon mixture into the muffin holes. 
7.  Sprinkle with hemp seeds and coconut sugar and bake 20-25 minutes until golden. 
Enjoy!