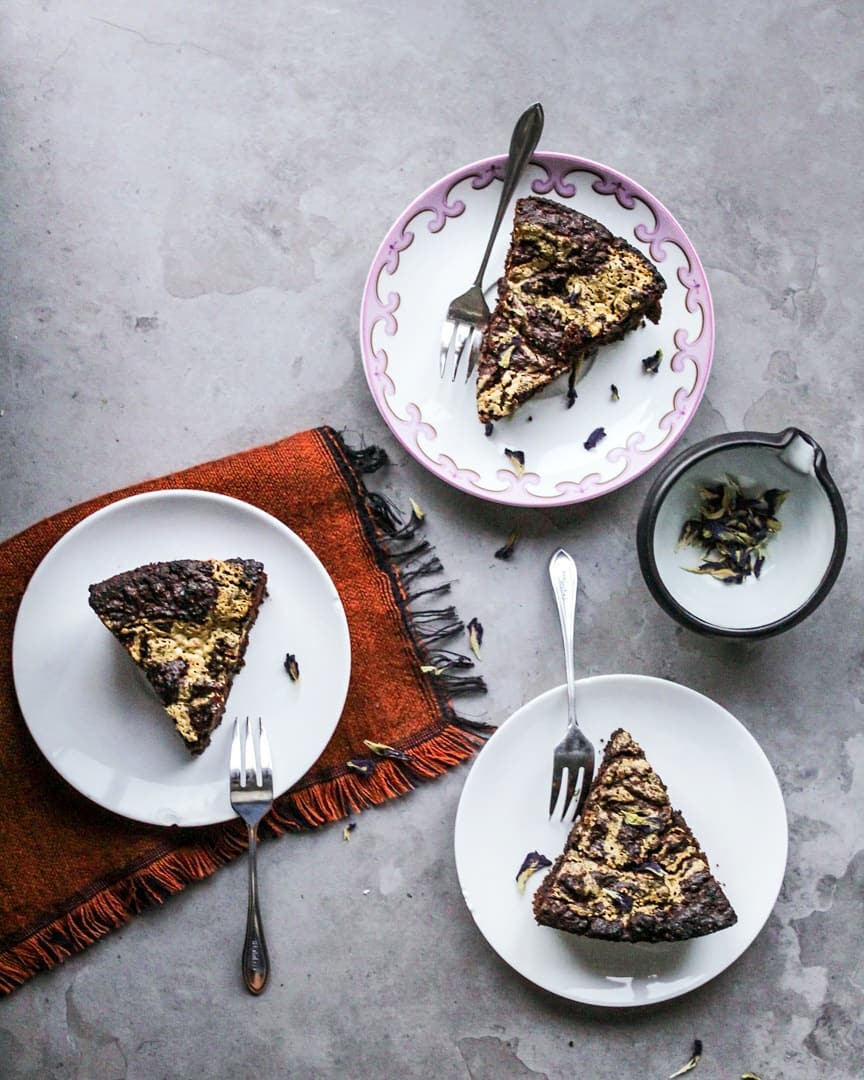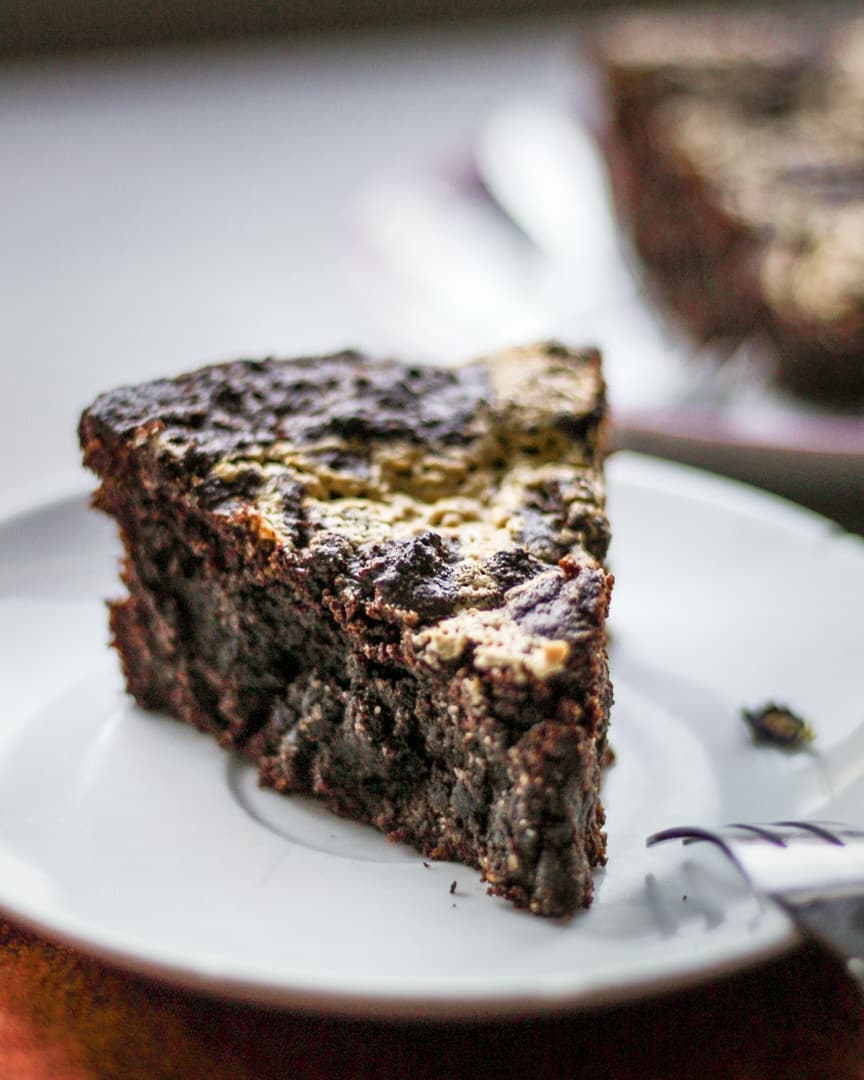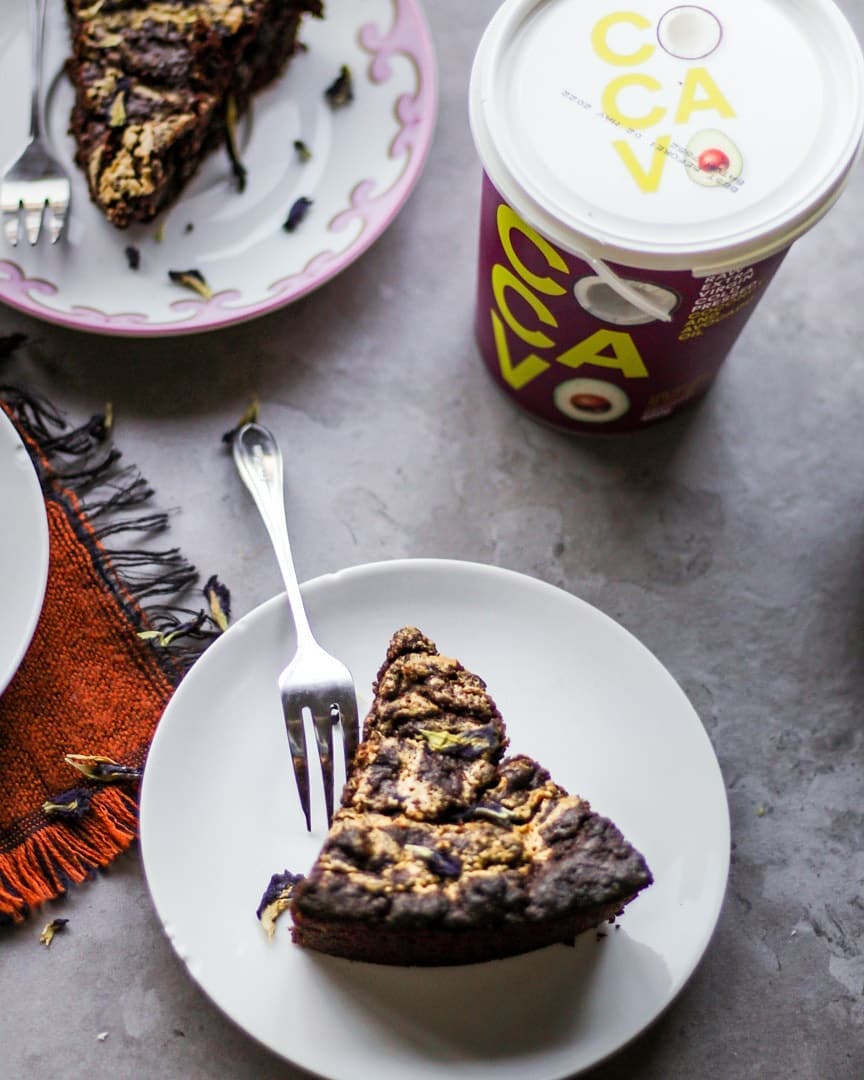 As if the 'chocolate-tahini' combo couldn't get any better… now we've gone and swirled this delicious creaminess through a cake batter. Definitely a must-try recipe!
This cake is ultra-fudgey, and the usual: vegan, gluten-free and refined sugar-free! The swirl on top makes it look a little bit fancy, but don't worry, it's so easy and fun to do.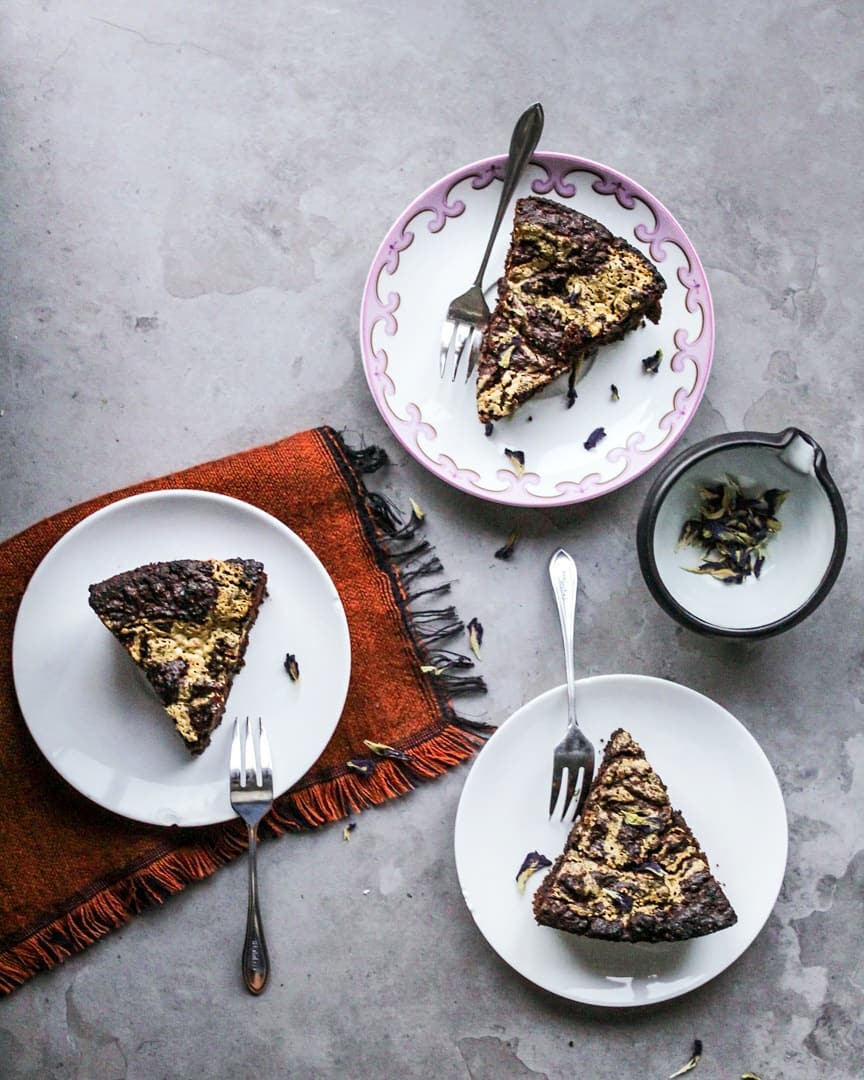 " Definitely a must-try recipe! "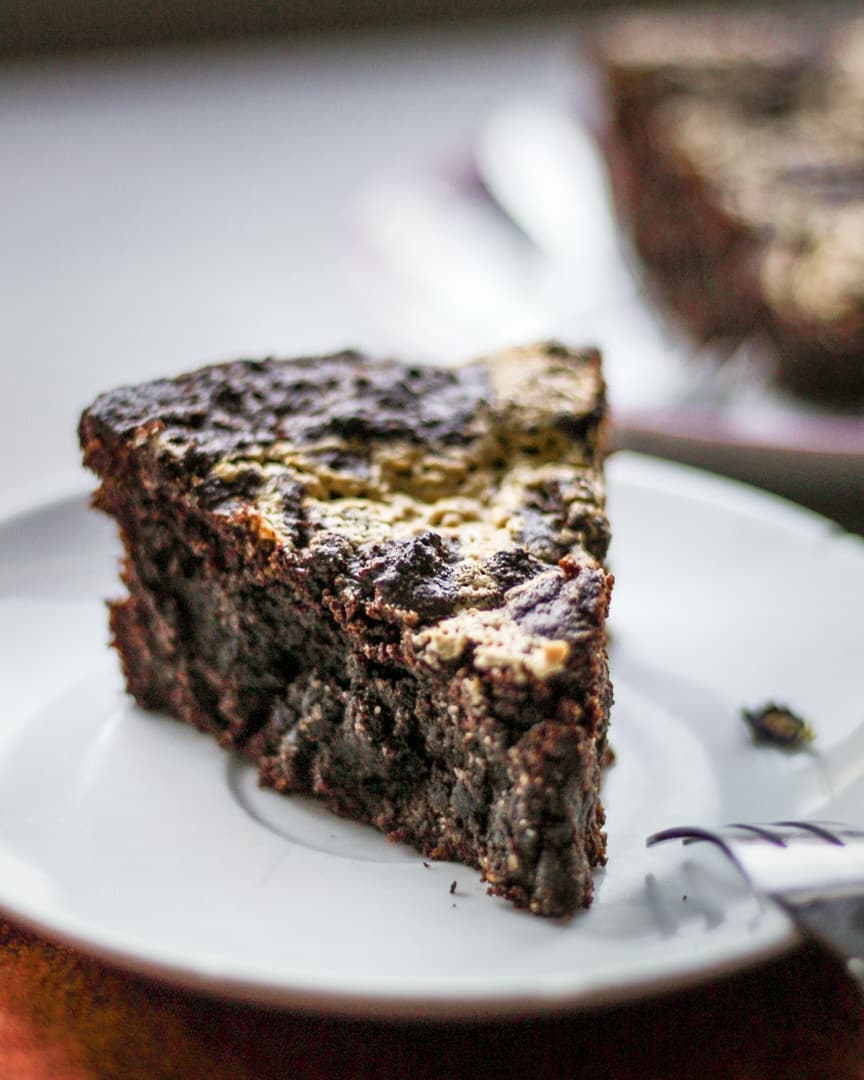 CHOCOLATE TAHINI SWIRL FUDGE CAKE
• 1 1/3 cup + 1/4 cup almond meal
• 1/2 cup coconut flour
• 1/4 cup cornstarch
• 2 tsp ground flaxseed
• 2 tsp baking powder
• 2 tsp baking powder
• 1/2 tsp baking soda
• 1/4 cup + 4 tsp cocoa powder
• 1/4 tsp salt
• 1/2 cup + 2 tbsp coconut sugar
• 1/4 cup + 3 tbsp Cocavo Original
• 1 tsp vanilla
• 1/2 tbsp lemon juice
• 1/4 cup soy milk
• 1/2 cup mashed kumara
• 2/3 cup maple syrup
• 1/4 cup tahini, plus extra to swirl
1. Preheat the oven to 180°C. Lightly grease a springform cake tin.
2. Combine all dry ingredients in a large bowl. Add melted Cocavo and stir until the dry mix is fully coated.
3. Blend remaining ingredients in a blender until smooth.
4. Stir the wet next mixture through the dry ingredients until fully combined.
5. Pour into the prepared pan. To create the tahini swirl, drizzle spoonfuls of tahini over the cake and swirl with a knife.
6. Bake for 35 minutes, or until cooked through. The cake will still be fudgey in the centre, and will set further as it cools.
7. Allow to fully cool before removing from the pan and slicing.