Do morsels of fudgy dark chocolate goodness sound like a bit of alright to you? How about a guilt-free pick me up stashed in your fridge to boost your weekdays?
These bliss balls are made with whole food ingredients and the ultra-versatile and health-promoting Cocavo Original.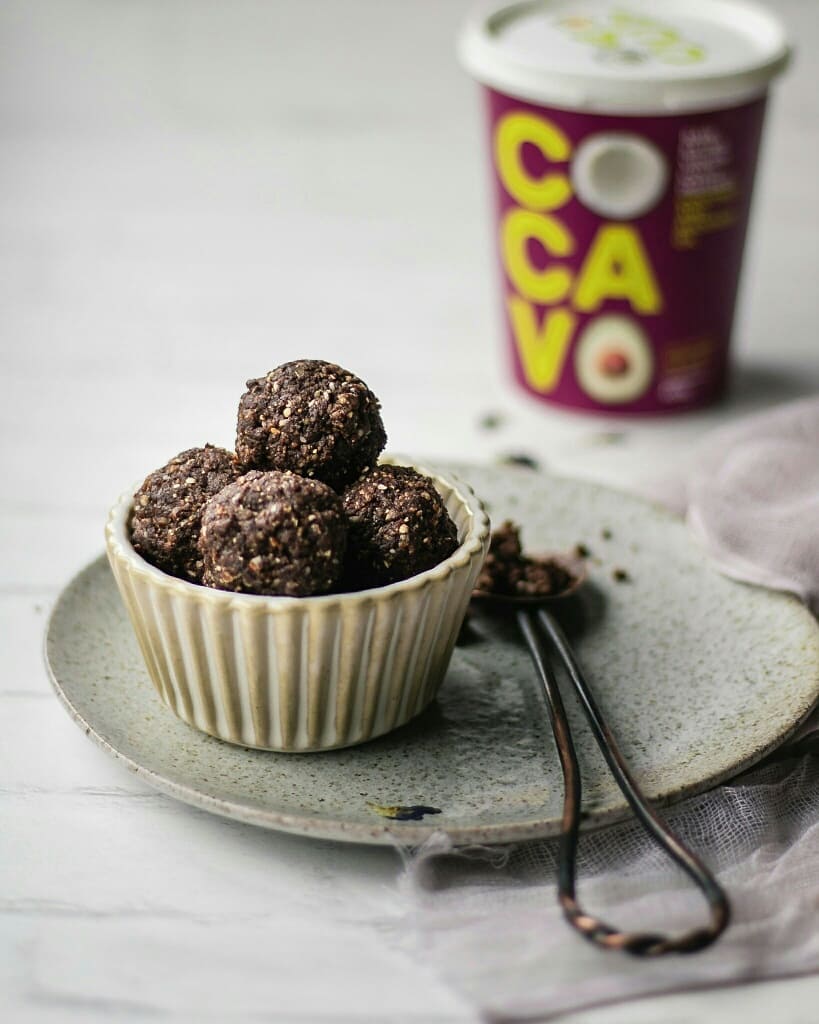 " The perfect mid-week guilt-free pick me up. "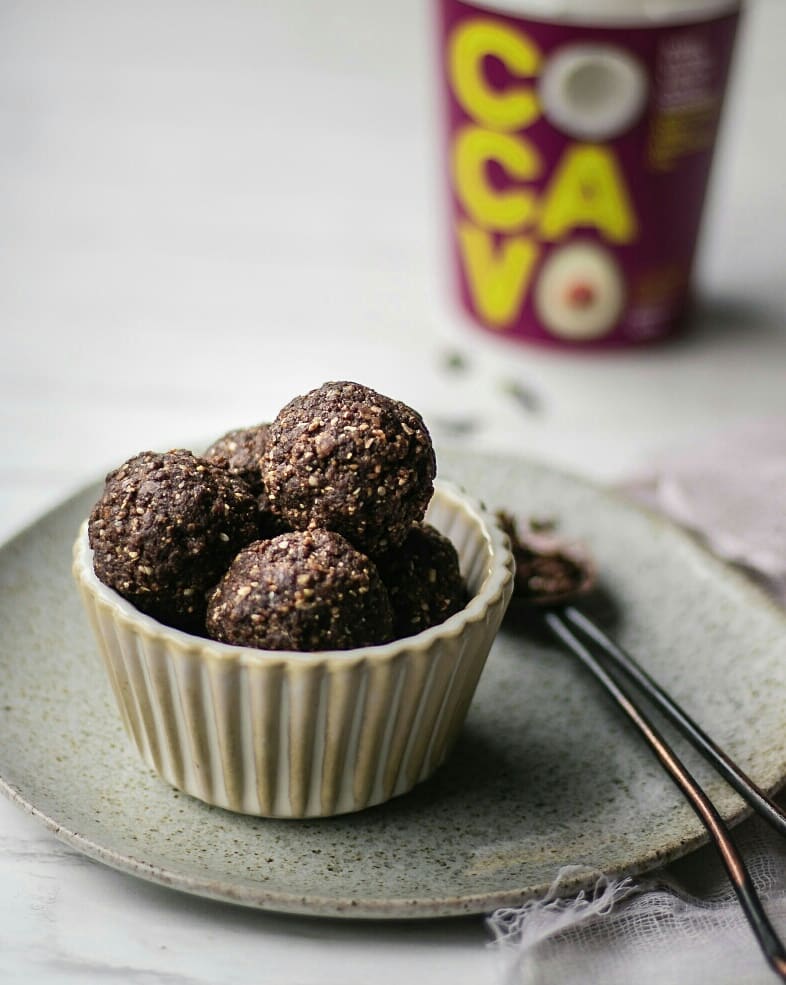 Cocavo Original is a blend of extra virgin coconut and avocado oils, and works perfectly in both sweet and savoury dishes!
It was the perfect ingredient to help "set" these bliss balls, while still maintaining that delicious fudgy texture.
Here's the recipe:
DARK CHOCOLATE FUDGE BLISS BALLS
● 3/4 cup buckwheat, toasted
● 3/4 cup cashews, roasted
● 3/4 cup fine desiccated coconut, toasted
● 4 tbsp Cocavo Original
● 5 tbsp date syrup
● 1 tsp vanilla extract
● 1/4 tsp salt
● 1/2 tsp cinnamon
● 4 tbsp peanut butter
● 3 tbsp cocoa powder
● 2-3 tbsp water
1. Pulse buckwheat, cashews and coconut in a food processor until a coarse crumb.
2. Add remaining ingredients and pulse until the mixture clumps together. Add more water if necessary.
3. Roll into balls of desired size.
4. Store in the refrigerator.