Want long, thick and healthy hair? Look no further, Cocavo is the answer to ALL your bad hair day woes! Here's how to boost hair growth and repair your damaged hair using Cocavo.

Cocavo oil is number one for healthy hair. The beautifully blended properties of cold pressed virgin coconut and avocado oil, makes this product the best way to tame your mane.
Longer hair:
If you are wanting to grow the length of your hair, health is the first step into ensuring your luscious locks can grow to the length you desire. Cocavo oil is the best way to get your hair growing! Coconut oil has been rapidly gaining credit for its diverse hair health properties. It is common to see long and shining hair of the women in the countries where coconuts grow, as coconut oil not only strengthens the hair but also improves healthy hair growth and heals damaged hair. The other component which helps boosting hair growth is avocado oil. Avocado oil is jam packed with vitamin E which actually penetrates into the hair follicles adding strength and health, leading to longer hair.
Damaged hair:
Worried about the health of your hair? Noticing split ends constantly? Again Cocavo oil is the solution! It provides the essential proteins required for nourishing and healing damaged hair, working as an intensive conditioner and helping re-growth of damaged hair. Research studies have shown coconut and avocado oils provide better protection for your hair from damage caused by hygral fatigue – hgral fatigue happens when the hair shaft is worked overtime with too much water penetration, continual swelling and contracting of the shaft can lead to weaker strands, causing the hair to stretch beyond normality and eventually leading to breakage over time.
Anti-dandruff:
If you've noticed some flaky scalp issues, don't use chemicals to treat it (which usually just aggravate and dry your scalp further). Instead, try massaging your head with a bit of melted Cocavo oil, which immediately removes any dryness, itchiness, and makes your hair smell amazing!
Lice:
If you, or somebody you know is itchy from lice in their hair, try massaging some melted Cocavo all over the scalp, focussing on the roots of the hair. This will create a slippery effect to the strands of the hair, which the lice will struggle to attach to, meaning they won't be able to survive on your head any longer. The oil also helps with pain free removal of the lice too, as it acts as a de-tangler for knotty hair (helpful with children).
Ingrown Hairs:
Rub aggravated ingrown areas with a small amount of Cocavo. The oil helps to soften the skin so the hair can easily grow through the follicle easily, and the anti-bacterial and anti- fungal properties kill bacteria, preventing infections at the same time.
Hair Texturizer:
Most store brought brands of hair gels and mousse contains alcohol, other chemicals, and fragrances, which can dry and damage your hair. Using Cocavo rubbed into the ends of your hair will hold its style and condition it at the same time. The oil helps prevent fly away hairs and adds that special extra shine too!
Apply Cocavo to your hair:
When applying Cocavo oil to your hair, dig out approximately one tablespoon of oil and warm it between your hands until melted, then massage through the ends of your hair, all over your scalp (focussing on the roots) for around three minutes. You may want to use a little more or a little less depending on your hair, and the amount of conditioning your after. Shower 30 minutes later and wash the Cocavo out using the temperature of the warm water, do not use shampoos and/or conditioners. When you get out of the shower, dry your hair and place a small amount of Cocavo between your hands to melt it again, and scrunch this through the ends of your hair. Your hair will feel stronger, and start growing longer in no time!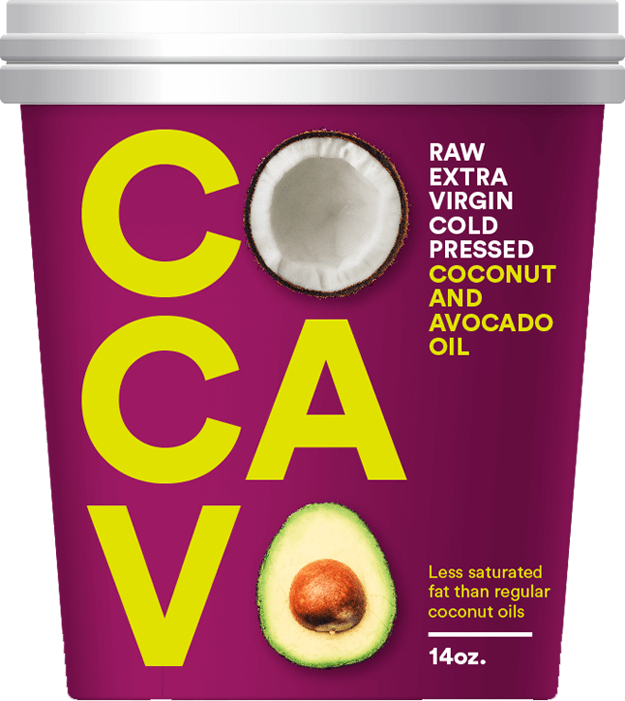 Cocavo Original
Cocavo is made from premium all natural ingredients, providing a sweet and delicious, yet delicate flavor.
It is the perfect cooking oil to enhance a wide variety of dishes from curries to stir-fries. Cocavo is dairy free, gluten free and suitable for vegans and vegetarians.
[wps_products_pricing product_id="7779547536"][wps_products_buy_button product_id="7779547536"]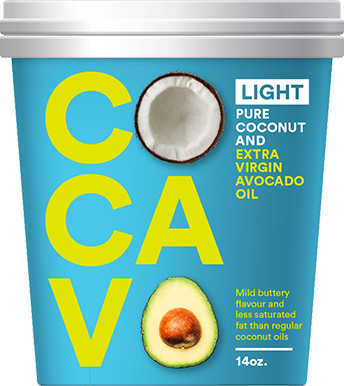 Cocavo Light
Cocavo Light is made from pure coconut oil and extra virgin avocado oil. The delicious, buttery yet mild flavor does not have the aroma or taste of coconut making it the perfect cooking oil for everyday use.
Cocavo Light is dairy free, gluten free and suitable for vegans.
[wps_products_pricing product_id="7779548880"][wps_products_buy_button product_id="7779548880"]
Chili and Lime
Cocavo is carefully infused with selected chili and lime oils giving you the perfect blend. Cocavo enhances and brings out the flavors in dishes from seafood to stir-fry. The subtle hint of chili is perfect.
Cocavo Chili and Lime is dairy free, gluten free and suitable for vegans.
[wps_products_pricing product_id="7779552976"][wps_products_buy_button product_id="7779552976"]