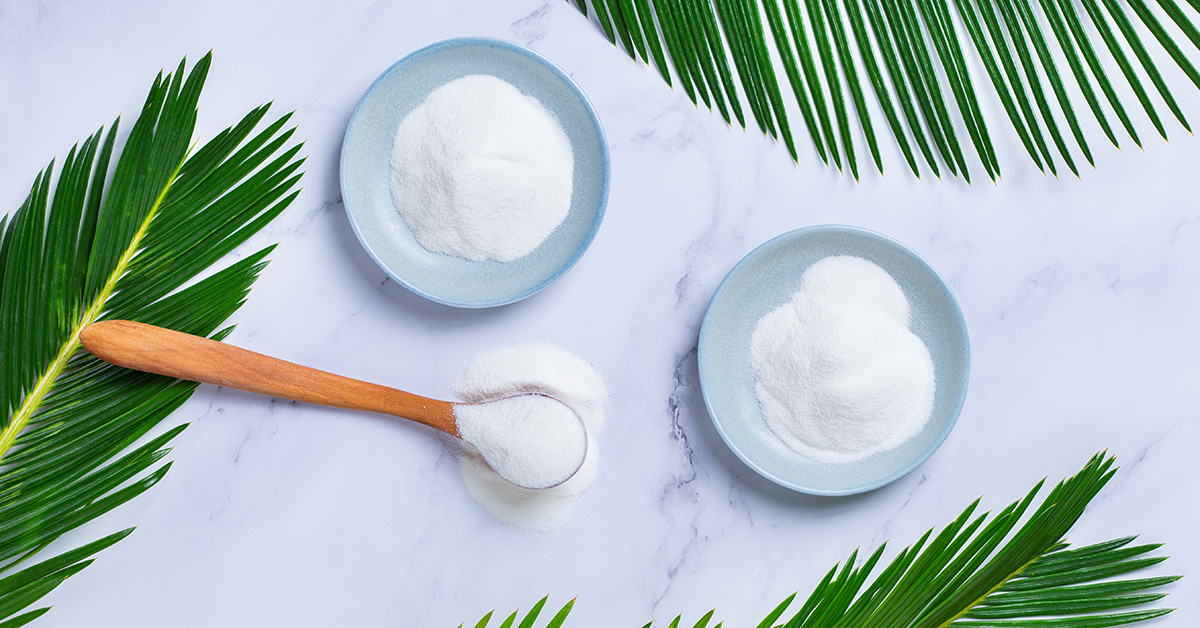 Collagen is ranked as the most bountiful protein in your body, accounting for about one-third of its protein composition.
It has various important roles, including providing structure to your skin, strengthening your bones, helping your blood clot, and is the major component of connective tissues that make up several body parts, including tendons, ligaments, skin, and muscles. Collagen is also found in many other body parts, including blood vessels, corneas, and teeth.
In recent years, collagen supplements have gained popularity, and have even been seen as an ingredient in shampoos and body lotions. Most supplements of collagen are hydrolyzed, which means the collagen has been broken down, making it easier for you to absorb.
Consuming collagen may have a variety of health benefits, from relieving joint pain to improving skin health. There are several foods you can eat which increase your collagen intakes, such as pork skin, or bone broths.
Still, you may wonder what collagen is, as well as what it's good for. You can think of it as the "glue" that holds all these things together. In fact, the word comes from the Greek word "kólla," which means glue.
This article gives you a thorough overview of this important protein and will discuss the science-backed health benefits of collagen consumption.
1. Joint pain relief
Taking collagen supplements has been shown to reduce inflammation and stimulate collagen synthesis in the body. This may help with pain relief among people with joint disorders like osteoarthritis.
Collagen helps maintain the integrity of your cartilage (the rubber-like tissue that protects your joint). Because the amount of collagen produced in your body starts to decreases as you get older, your risk of developing degenerative joint disorders such as osteoarthritis increases.
Studies have shown that taking collagen supplements may help improve symptoms of osteoarthritis and reduce joint pain overall. In one study, 73 athletes who consumed 10 grams of collagen daily for 24 weeks experienced a significant decrease in joint pain while walking and at rest, compared with a group that did not take it. In another study, adults took 2 grams of collagen daily for 70 days. Those who took collagen had a significant reduction in joint pain and were better able to engage in physical activity than those who did not take it.
Researchers have theorized that supplemental collagen may accumulate in cartilage and stimulate your tissues to produce more collagen. They have suggested this may lead to lower inflammation, better support of your joints, and pain reduction.
If you want to take collagen as a supplement for pain-relieving effects, studies suggest you should begin with a daily dosage of 8–12 grams.
2. Potential bone loss prevention
Collagen gives your bones their structure and helps them to maintain their strength. Just as the production of collagen in your body decreases as you age, so does bone mass. This may lead to conditions like osteoporosis, which is characterized by low bone density and linked to a higher risk of bone fractures.
Studies have shown that taking collagen supplements may have certain effects in the body that help inhibit the bone breakdown that leads to osteoporosis. In one study, women took either a calcium supplement combined with 5 grams of collagen or a calcium supplement and no collagen daily for 12 months. By the end of the study, the women taking the calcium and collagen supplement had significantly lower blood levels of proteins that promote bone breakdown than those taking only the calcium.
Another study found similar results in 66 women who took 5 grams of collagen daily for 12 months. The women who took the collagen showed an increase of up to 7% in their bone mineral density (BMD), compared with women who did not consume collagen. BMD is a measure of the density of minerals, such as calcium, in your bones. Low BMD is associated with weak bones and the development of osteoporosis.
These results are promising, but more human studies are needed before the role of collagen supplements in bone health can be confirmed.
3. Potential muscle mass booster
Research has shown that consuming collagen supplements increased muscle growth and strength in people with age-related muscle mass loss. Between 1–10% of muscle tissue is composed of collagen. This protein is necessary to keep your muscles strong and properly function.
Studies suggest that collagen supplements help boost muscle mass in people with sarcopenia, the loss of muscle mass that happens with age. In one study, 27 frail men took 15 grams of collagen while participating in an exercise program daily for 12 weeks. Compared with men who exercised but did not take collagen, they gained significantly more muscle mass and strength.
Researchers have suggested that taking collagen may promote the synthesis of muscle proteins like creatine, as well as stimulate muscle growth after exercise. Although more research is necessary to investigate collagen's potential for boosting muscle mass.
4. Heart health promoter
Taking collagen supplements may help reduce the risk factors associated with heart conditions such as atherosclerosis. Researchers have theorized that taking collagen supplements may help reduce the risk of heart-related conditions.
Collagen provides structure to your arteries, which are the blood vessels that carry blood from your heart to the rest of your body. Without enough collagen, arteries may become weak and fragile. This may lead to atherosclerosis, a disease characterized by the narrowing of the arteries. Atherosclerosis has the potential to lead to heart attack and stroke.
In one study, 31 healthy adults took 16 grams of collagen daily for 6 months. By the end, they had experienced a significant reduction in measures of artery stiffness, compared with before they started taking the supplement. Additionally, they increased their levels of HDL ("good" cholesterol) by an average of 6%. HDL is an important factor in the risk of heart conditions, including atherosclerosis.
Nevertheless, more studies on the role of collagen supplements in heart health are needed.
5. Improving skin health
As collagen is a major component of your skin, it plays a major role in skin-strengthening, while also benefiting elasticity and hydration. As you age, your collagen production decreases, which leads to dryer skin and contributes toward the formation of wrinkles. Several studies have acknowledged that collagen peptides (or supplements containing collagen) may help with slowing the aging of your skin by reducing wrinkles and dryness.
For example, one study showed that women who took a supplement containing 2.5–5 grams of collagen for 8 weeks experienced less skin dryness and a significant increase in skin elasticity compared with those who did not take the supplement. In another study, women who drank a beverage mixed with a collagen supplement daily for 12 weeks also experienced increased skin hydration and a significant reduction in wrinkle depth when compared with a control group.
These wrinkle-reducing effects of collagen supplements have been attributed to their ability to stimulate your body to produce more collagen on its own. Additionally, taking collagen supplements may promote the production of other proteins that help structure your skin, including elastin and fibrillin.
You can buy collagen supplements online here.
6. Other benefits
Collagen supplements have been claimed to promote brain, heart, and gut health, as well as help control weight and keep hair and nails healthy. However, there's scant evidence to support these effects.
Hair and nails:

 

Taking collagen may increase the strength of your nails by preventing brittleness. Additionally, it may stimulate your hair and nails to grow longer.
Gut health:

 

Although there is no scientific evidence to support this claim, some health practitioners promote the use of collagen supplements to treat intestinal permeability or

 leaky gut syndrome.

Brain health:

 

No studies have examined the role of collagen supplements in brain health. However, some people claim they improve mood and reduce symptoms of anxiety.
Weight loss:

 

Some believe that taking collagen supplements may promote weight loss and faster metabolism. Although, there have not been any studies to support these claims.
Although these potential effects are promising, more research is needed before formal conclusions can be made
Taking collagen is associated with a number of health benefits and very few known risks.
To start, supplements may improve skin health by reducing wrinkles and dryness. They may also help increase muscle mass, prevent bone loss, and relieve joint pain.
People have reported many other benefits of collagen supplements, but these claims haven't been studied much.
Although several foods contain collagen, it's unknown whether the collagen in food offers the same benefits as supplements.
Collagen supplements are generally safe, quite easy to use, and definitely worth trying for their potential benefits.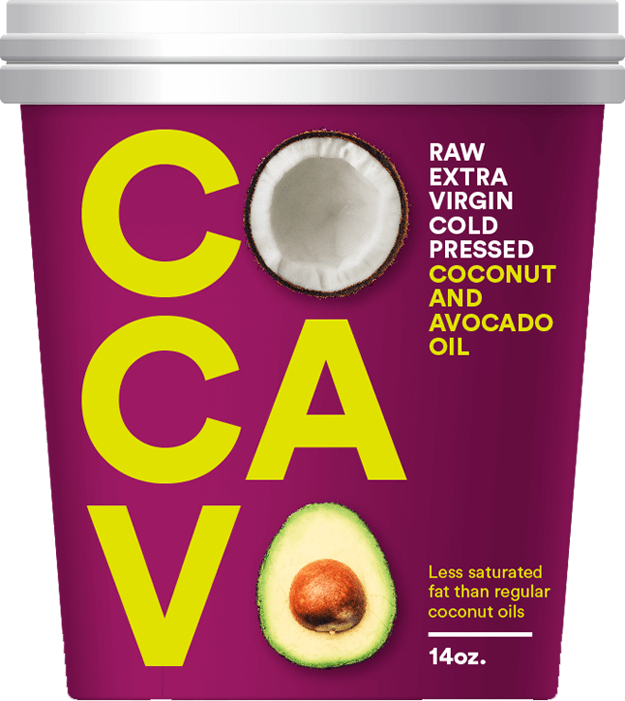 Cocavo Original
Cocavo is made from premium all natural ingredients, providing a sweet and delicious, yet delicate flavor.
It is the perfect cooking oil to enhance a wide variety of dishes from curries to stir-fries. Cocavo is dairy free, gluten free and suitable for vegans and vegetarians.
[wps_products_pricing product_id="7779547536"][wps_products_buy_button product_id="7779547536"]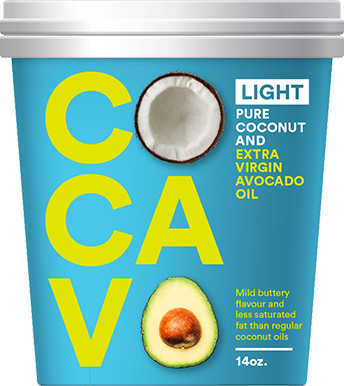 Cocavo Light
Cocavo Light is made from pure coconut oil and extra virgin avocado oil. The delicious, buttery yet mild flavor does not have the aroma or taste of coconut making it the perfect cooking oil for everyday use.
Cocavo Light is dairy free, gluten free and suitable for vegans.
[wps_products_pricing product_id="7779548880"][wps_products_buy_button product_id="7779548880"]
Chili and Lime
Cocavo is carefully infused with selected chili and lime oils giving you the perfect blend. Cocavo enhances and brings out the flavors in dishes from seafood to stir-fry. The subtle hint of chili is perfect.
Cocavo Chili and Lime is dairy free, gluten free and suitable for vegans.
[wps_products_pricing product_id="7779552976"][wps_products_buy_button product_id="7779552976"]