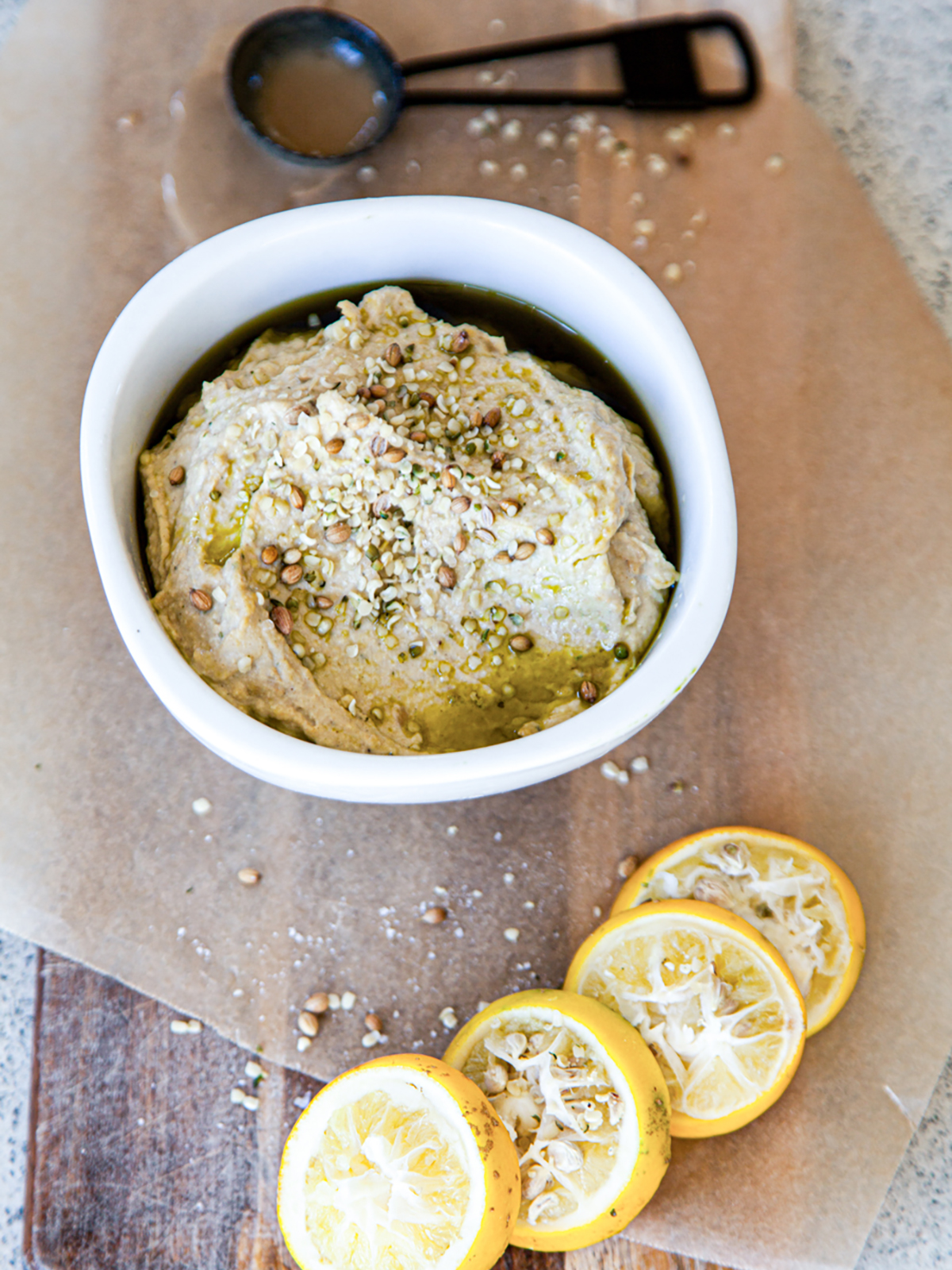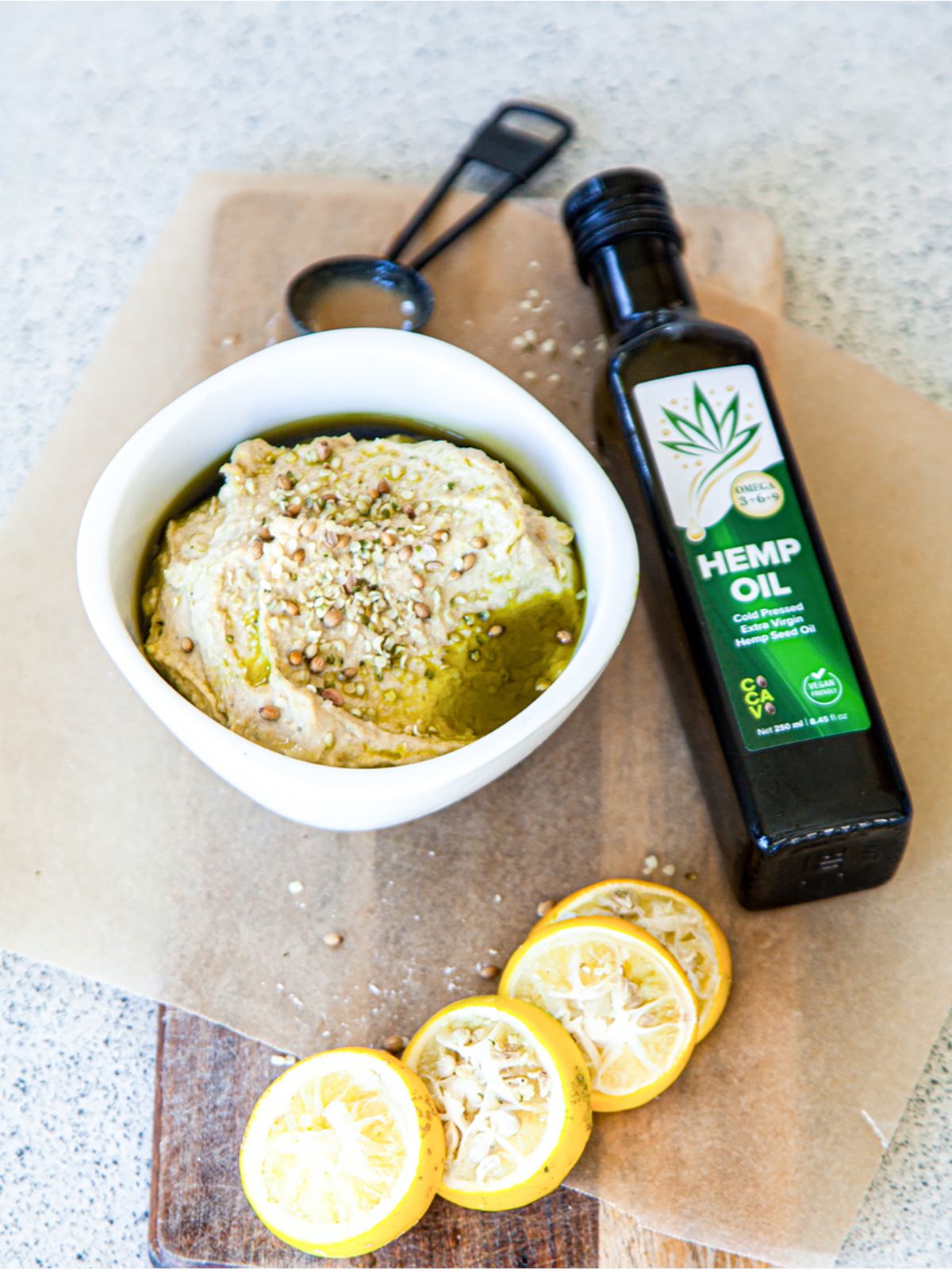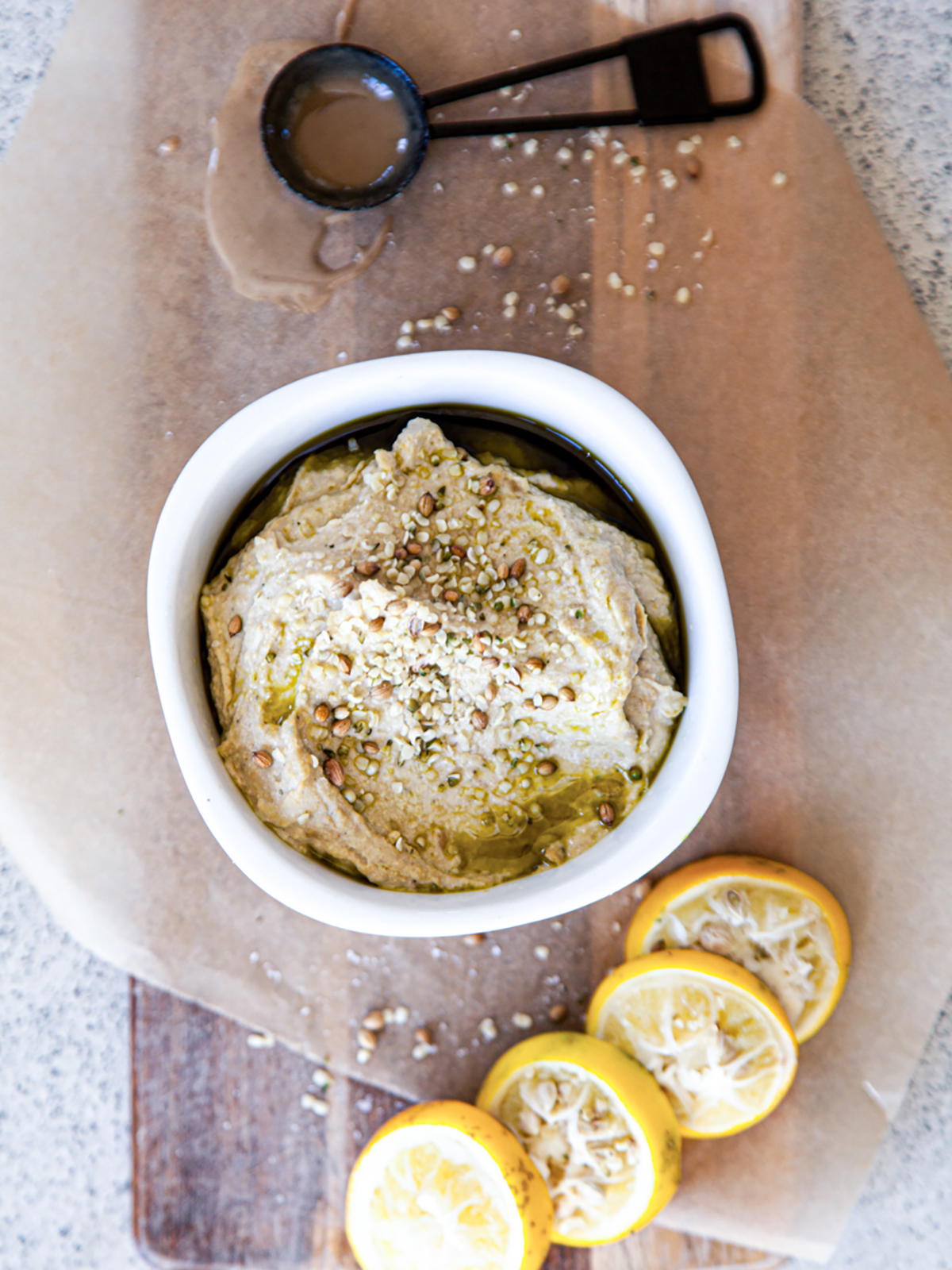 If you've been wanting to try adding hemp into your diet because there are so many proven healthy benefits for your body from consuming hemp oil (Seriously! Check out our articles on hemp's healthful benefits here). Then what better way to include it into your foods than whizzing it into a smooth, creamy, and zesty hummus! Voila! Delicious for anytime snacks, or as a creamy texture on the side of your meals. Plus it literally takes seconds to whizz up (so easy) so you can have this scrummy hummus whenever. What's not to love!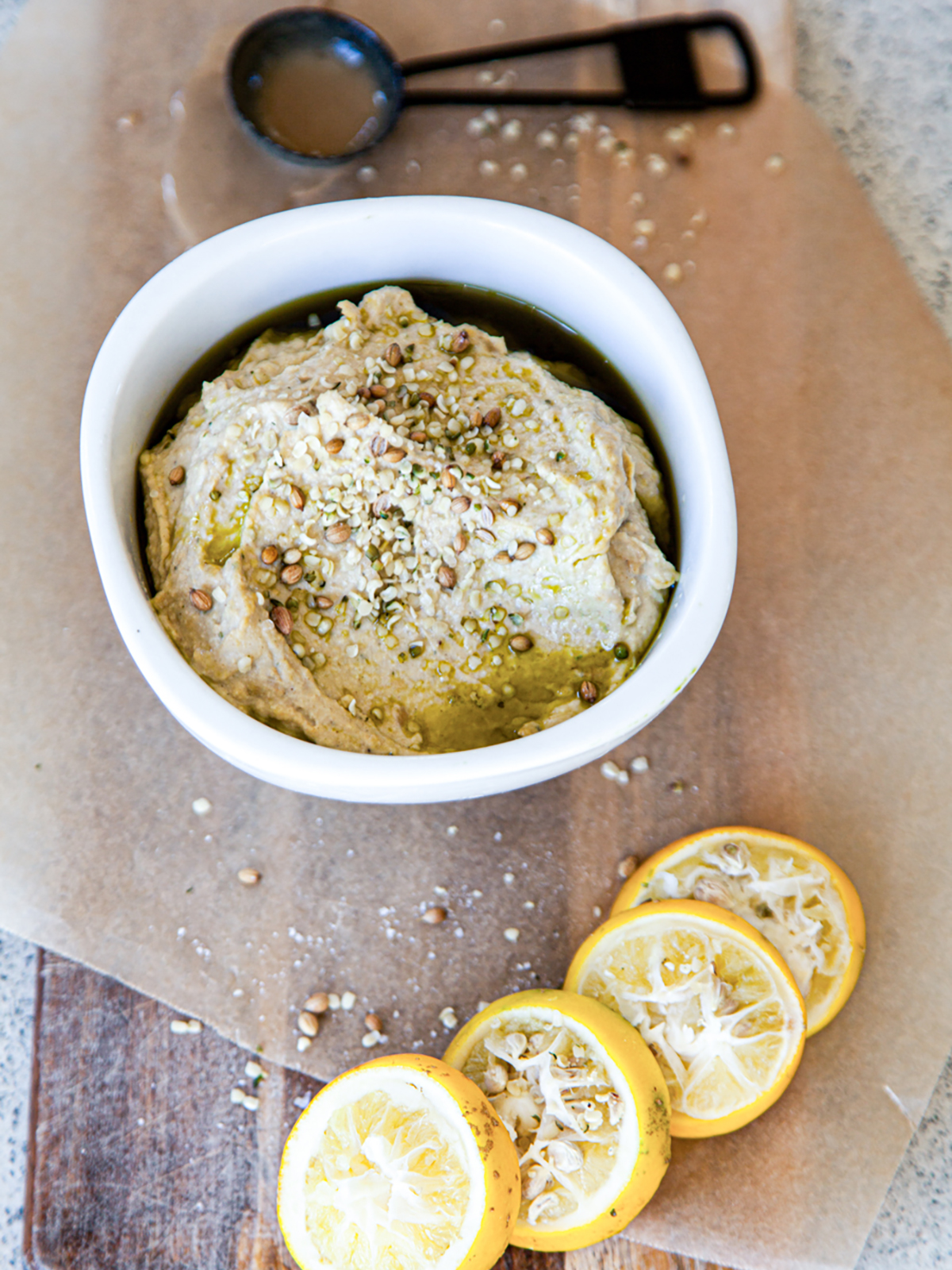 " Smooth, creamy, and zesty hummus! "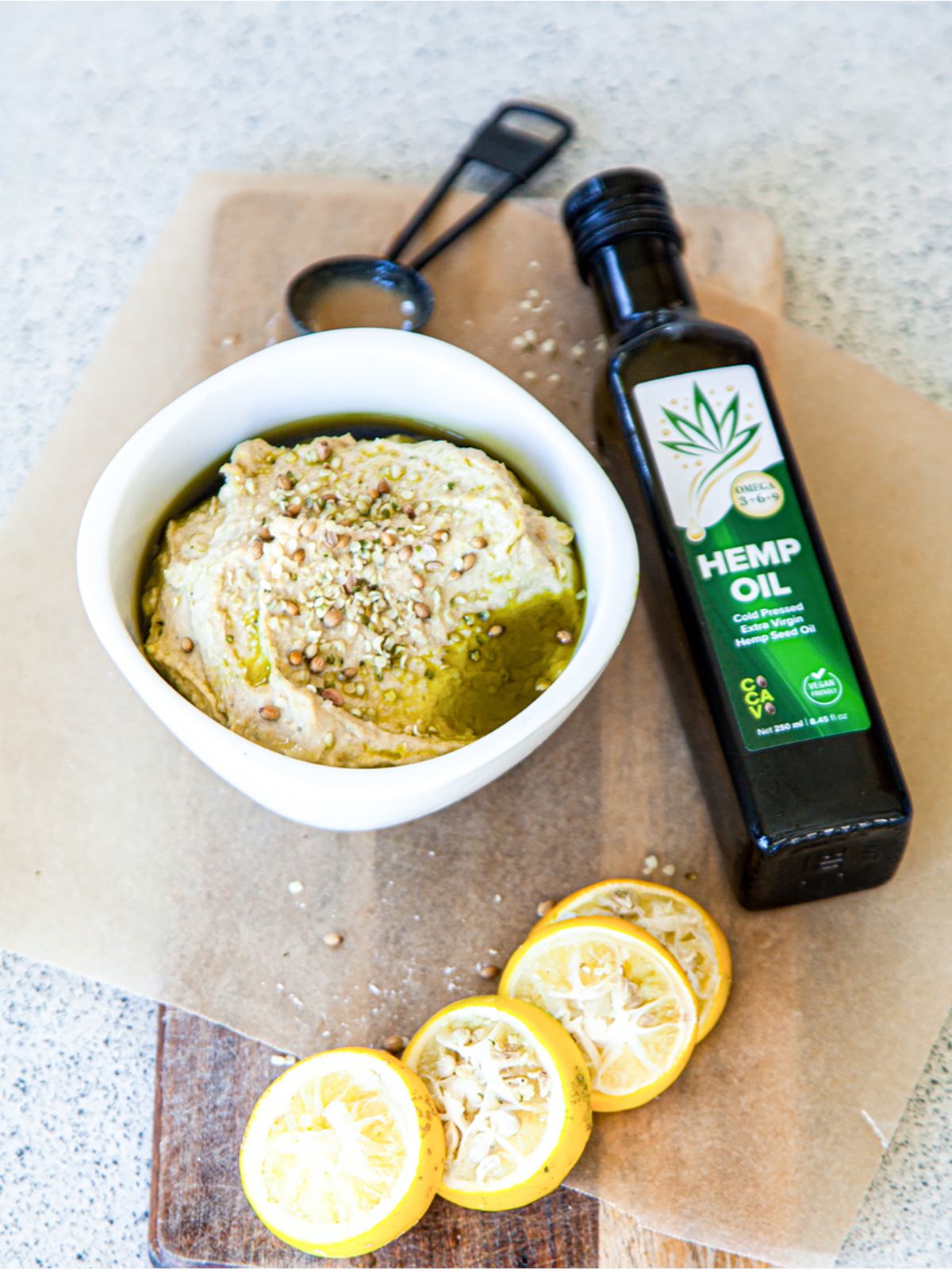 HEMP & LEMON HUMMUS
400g canned chickpeas (1 can)
75g Cocavo hemp hearts
3 large cloves garlic
2 fresh lemons juiced
½ teaspoon lemon rind
6 tablespoons tahini
2 tablespoons hemp oil
1 tablespoon Extra Virgin Avocado Oil with Turmeric & Lemon
3 tablespoons water
1 teaspoon salt
1 teaspoon ground coriander
METHOD
1. Crush garlic.
2. Juice lemon
3. Finely grate lemon rind.
4. Blend all ingredients together until creamy smooth with hand-blender/jug blender or
food processor.
ENJOY!