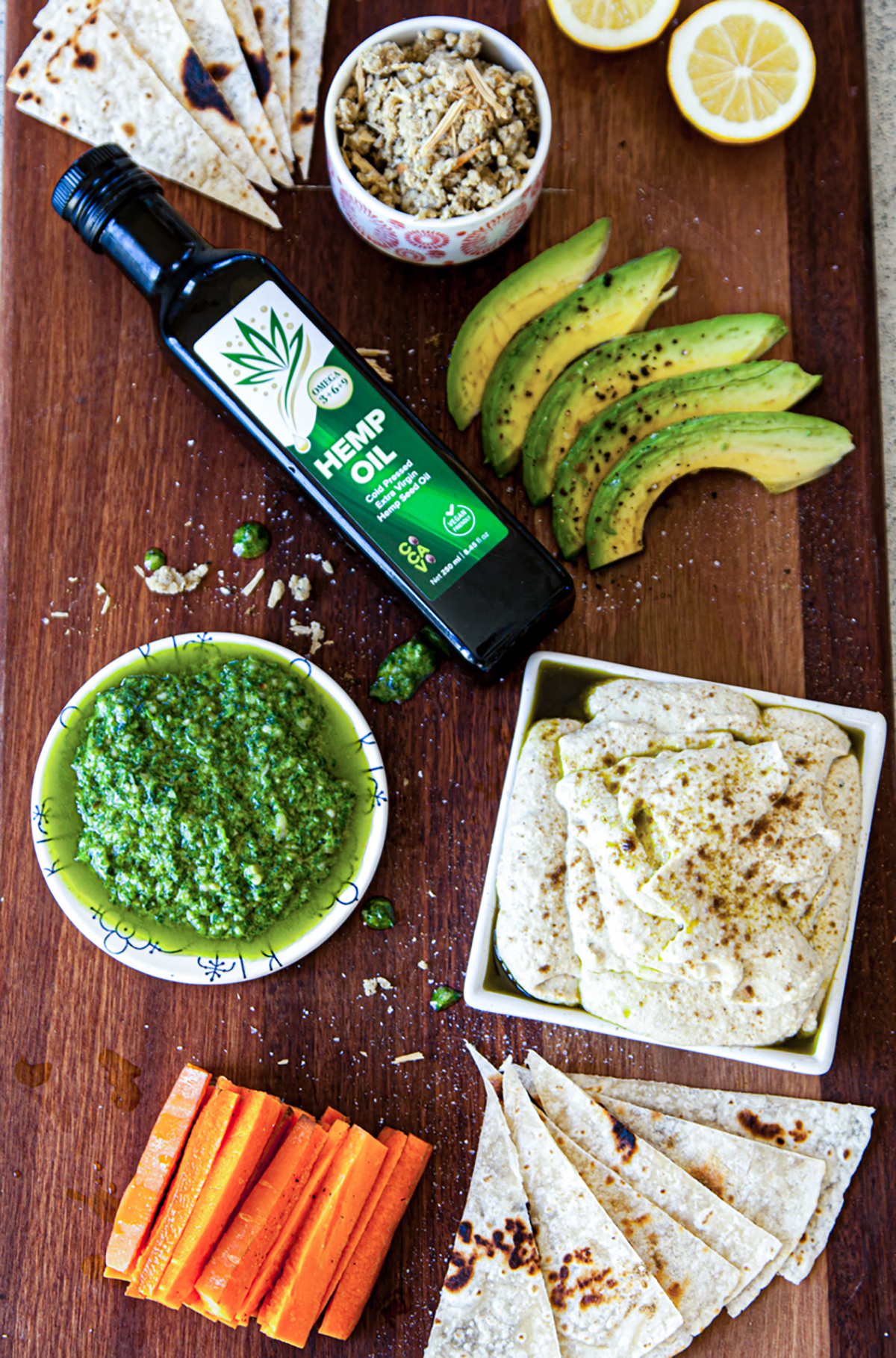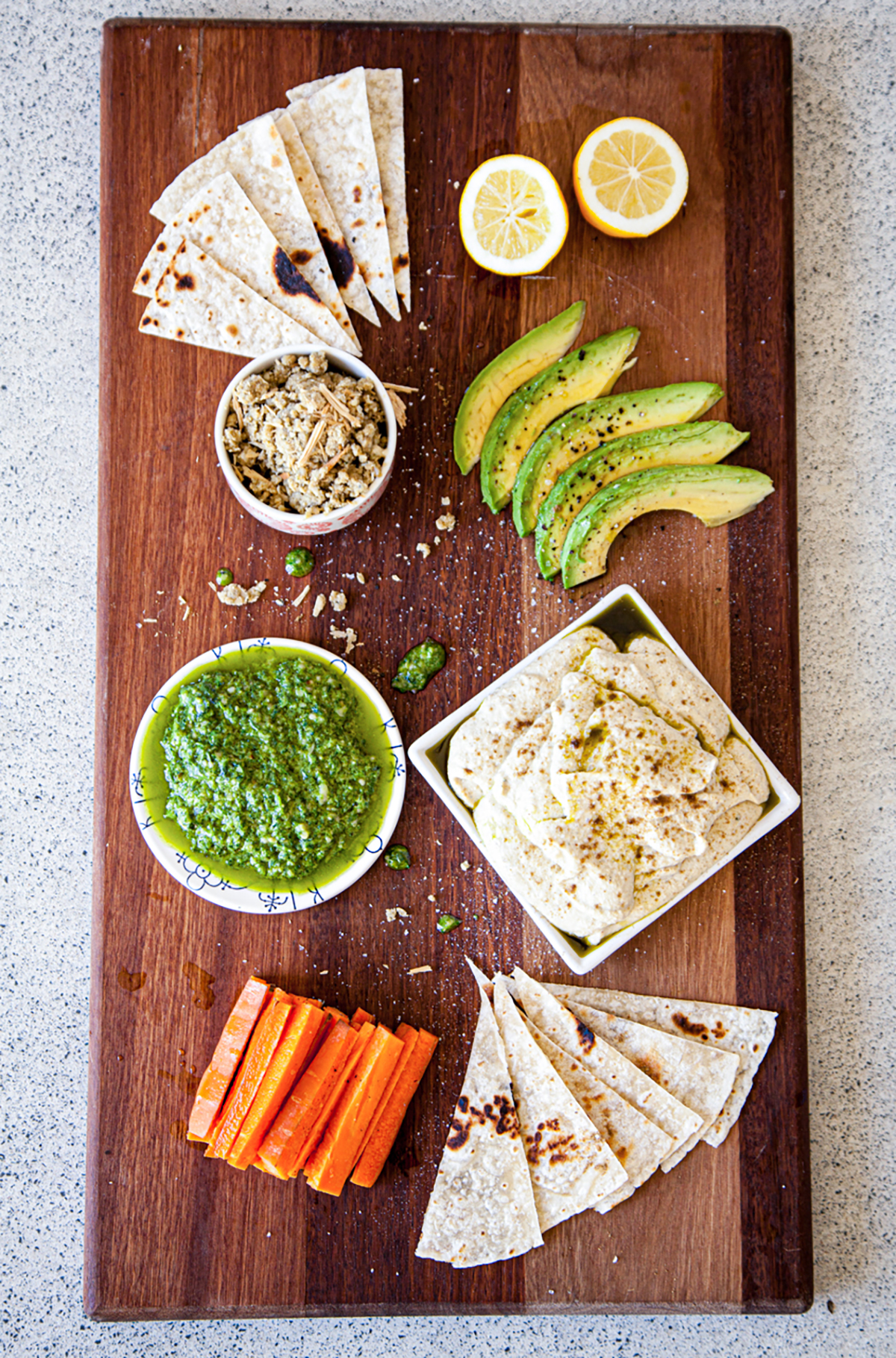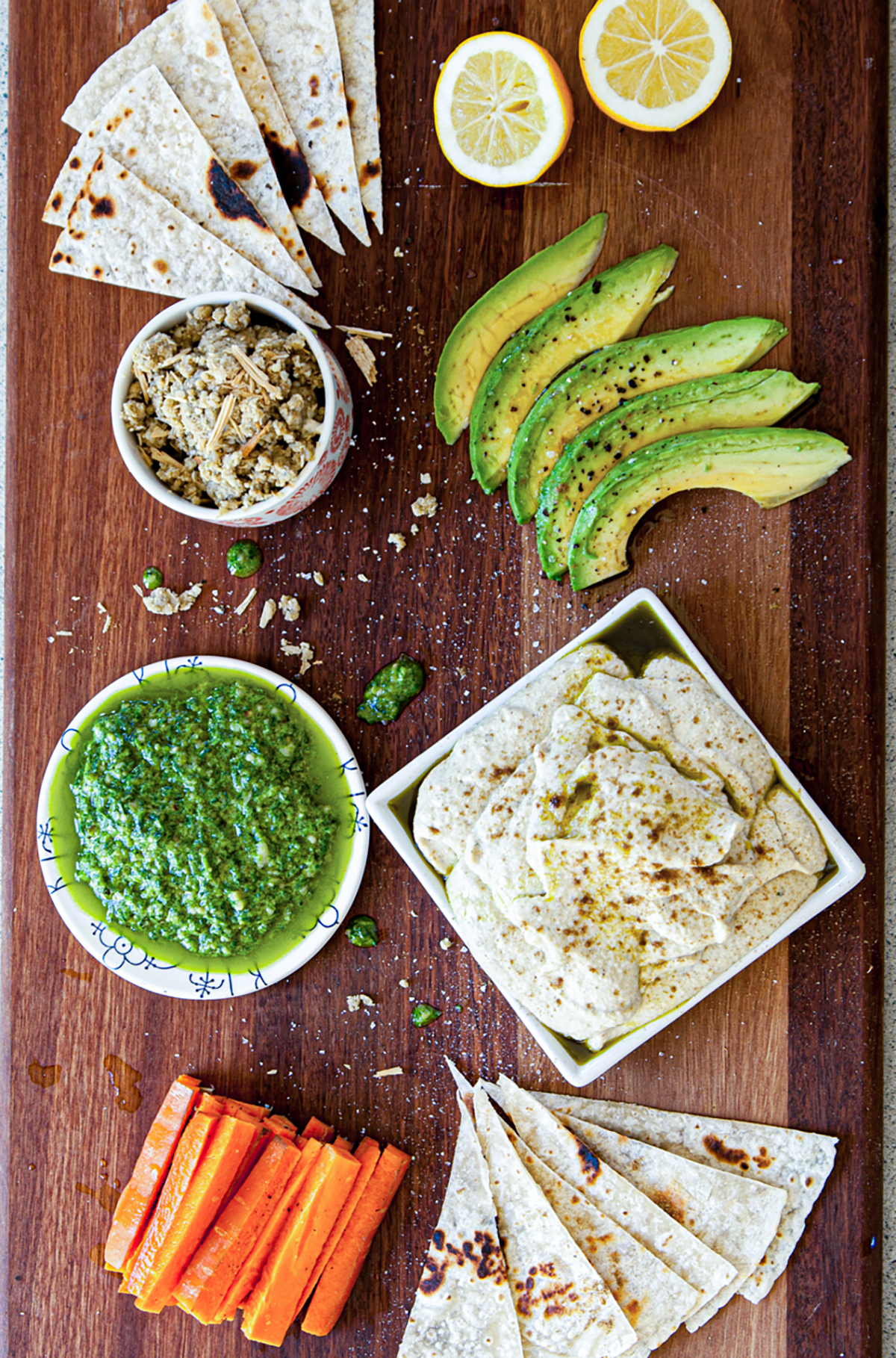 Making healthy foods that taste great and literally take minutes to whip up sounds almost too good to be true, but these three different types of vegan dips (which are perfect for entertaining guests for a platter) fit that description perfectly. 
Each vegan dip is also made using hemp hearts and hemp oil which are proven to add a wide range of healthful benefits to your body, skin, and brain function just by introducing hemp into your diet.
Hemp is totally delicious, and ticks all the boxes for us with our cooking! Healthy (check), yummy (check), versatile (check), easy and quick to use in cooking (check). We are in love! Get on the hemp bandwagon and give these simple and scrummy recipes a try.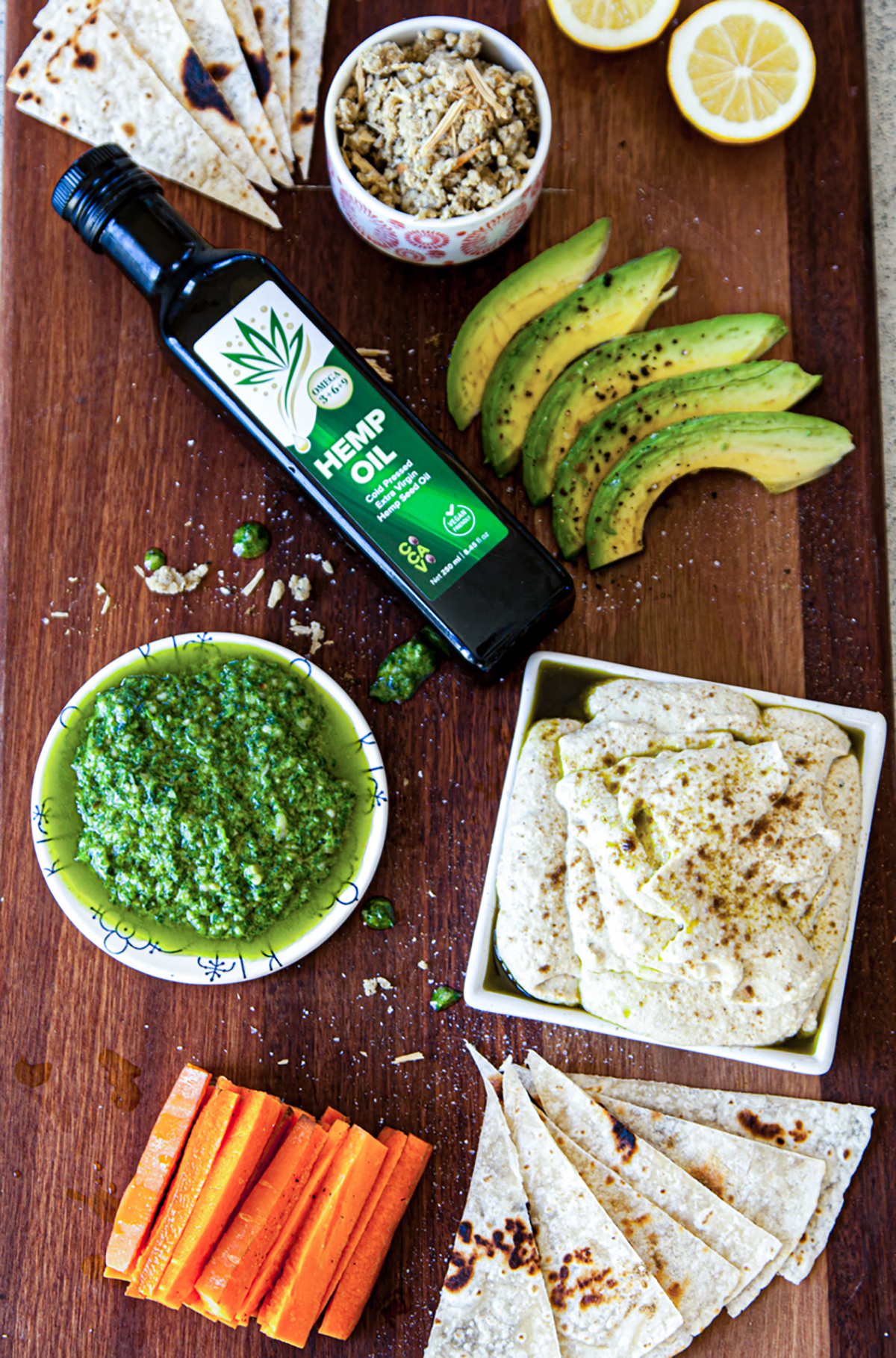 " 

Hemp is totally delicious, and ticks all the boxes 

"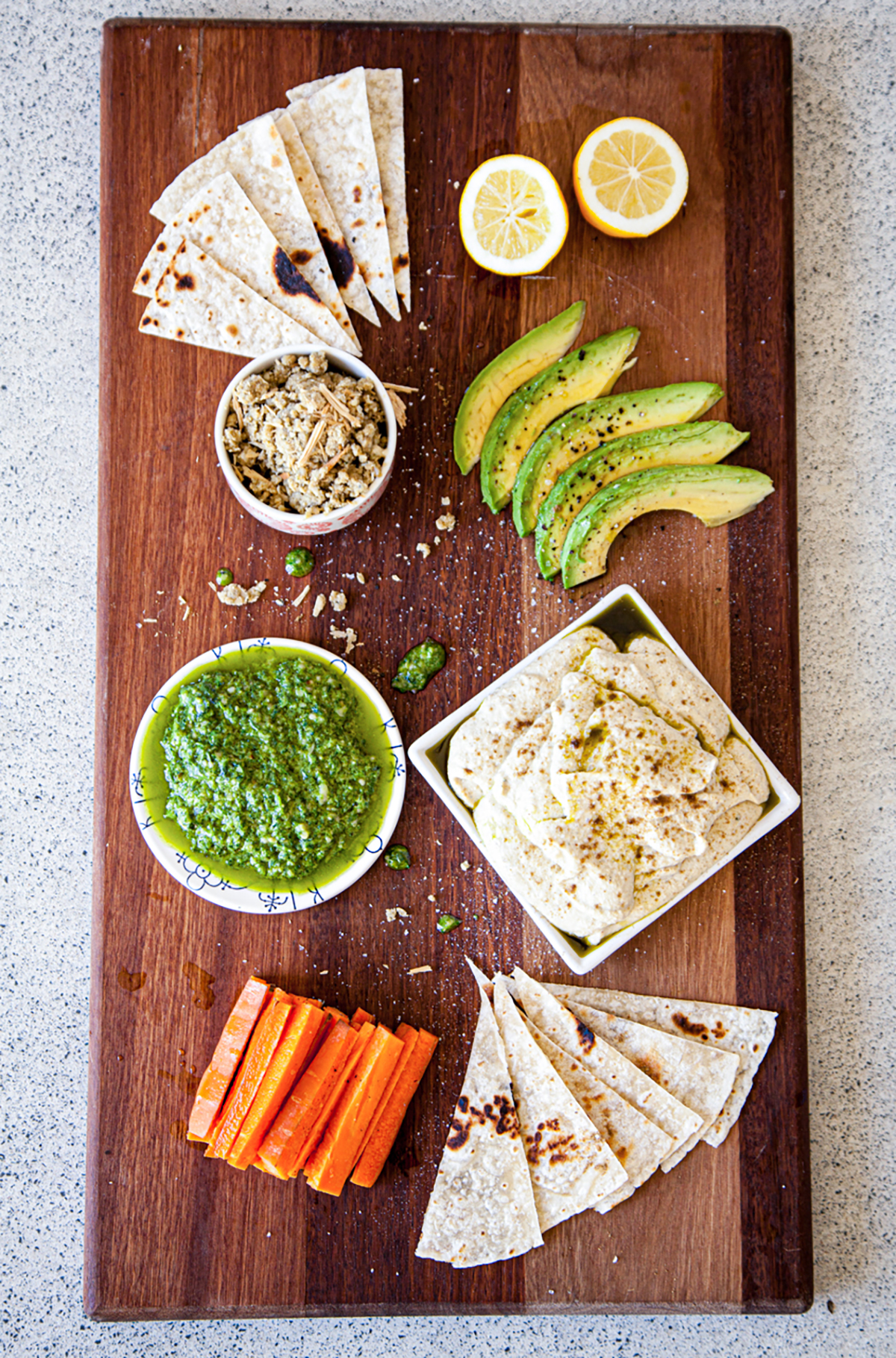 HEMP HUMMUS
¼ cup Cocavo hemp hearts
½ teaspoon salt
1 x 400g can chickpeas, rinsed and drained
2 tablespoons freshly squeezed lemon juice
2 cloves garlic, crushed
2 tablespoon tahini
1 tablespoon Cocavo Hemp Oil
½ teaspoon ground cumin
½ cup of water
Black pepper
METHOD
1. Add all of the ingredients and water to the food processor.
2. Process all ingredients until smooth and creamy (about 1-2 minutes), stopping every now and then to scrape the bowl down.
3. Season to taste with black pepper and serve.
 NOTE: Leftovers will keep in an airtight container in the fridge for up to five
days.
HEMP PESTO
2 tightly packed cups fresh basil leaves
1-2 cloves roughly chopped, fresh garlic
¼ cup Cocavo Hemp Hearts
3 tablespoons grated parmesan cheese (replace cheese with nutritional yeast for a vegan version)
½ teaspoon salt
A grind of freshly ground black pepper
2 tablespoons lemon juice
¼ cup Cocavo Extra Virgin Avocado Oil with Turmeric & Lemon Zest Oil or Cocavo Hemp Oil if preferred for a nuttier taste.
METHOD
1. Place the basil, garlic, and hemp seeds into a food processor fitted with the chopping blade. Pulse about 10 times, to help break down the basil.
2. Add all remaining ingredients. Process till smooth, adding an extra
drizzle avocado oil if needed to thin the pesto.
 NOTE: Leftover pesto will keep for up to 3 days in an airtight container in the
fridge (a little discoloration is normal). It can be frozen for up to 1 month.
HEMPESAN (VEGAN & HEMP PARMESAN)
½ cup Cocavo Hemp Hearts
½ cup Nutritional Yeast (Nooch)
METHOD
1. Place the Hemp Hearts & Nooch into a blender and pulse to get a crumb type texture. Pulse for longer for a finer texture if required.
NOTE: With a nutty, salty, earthy taste, Hempesan can be used in place of
Parmesan Cheese for a delicious topping on salads, bolognese or any other dishes where a sprinkle of this delicious topping will add
flavour & texture.