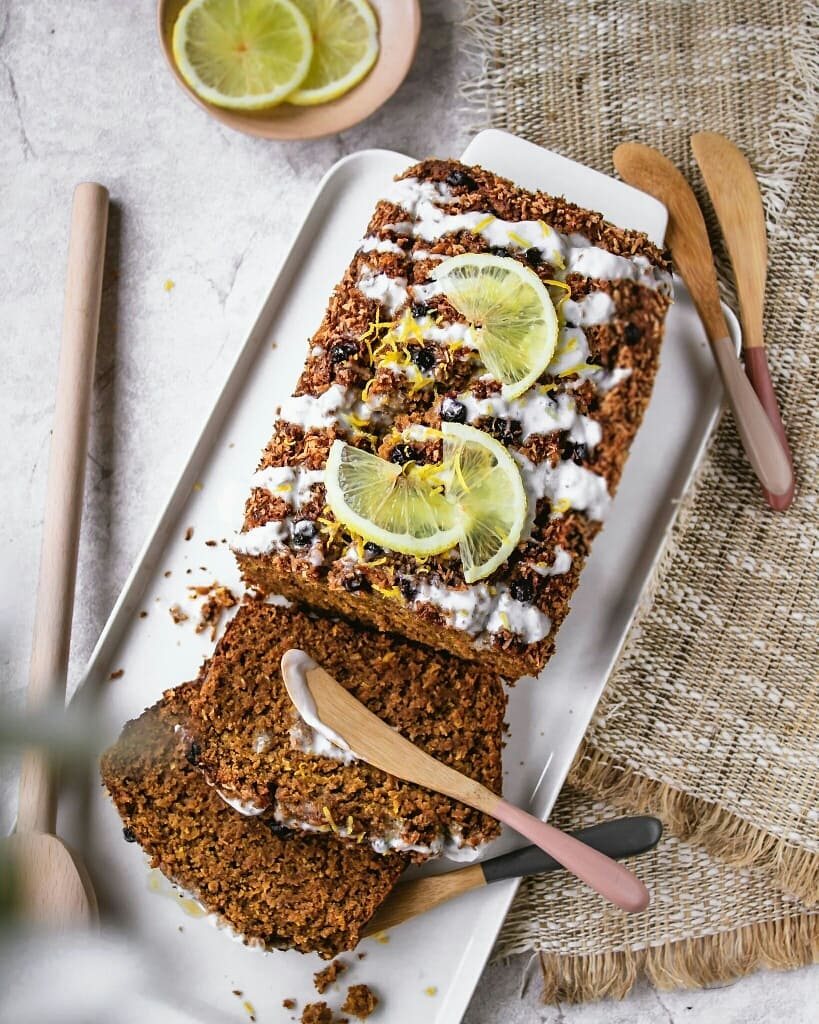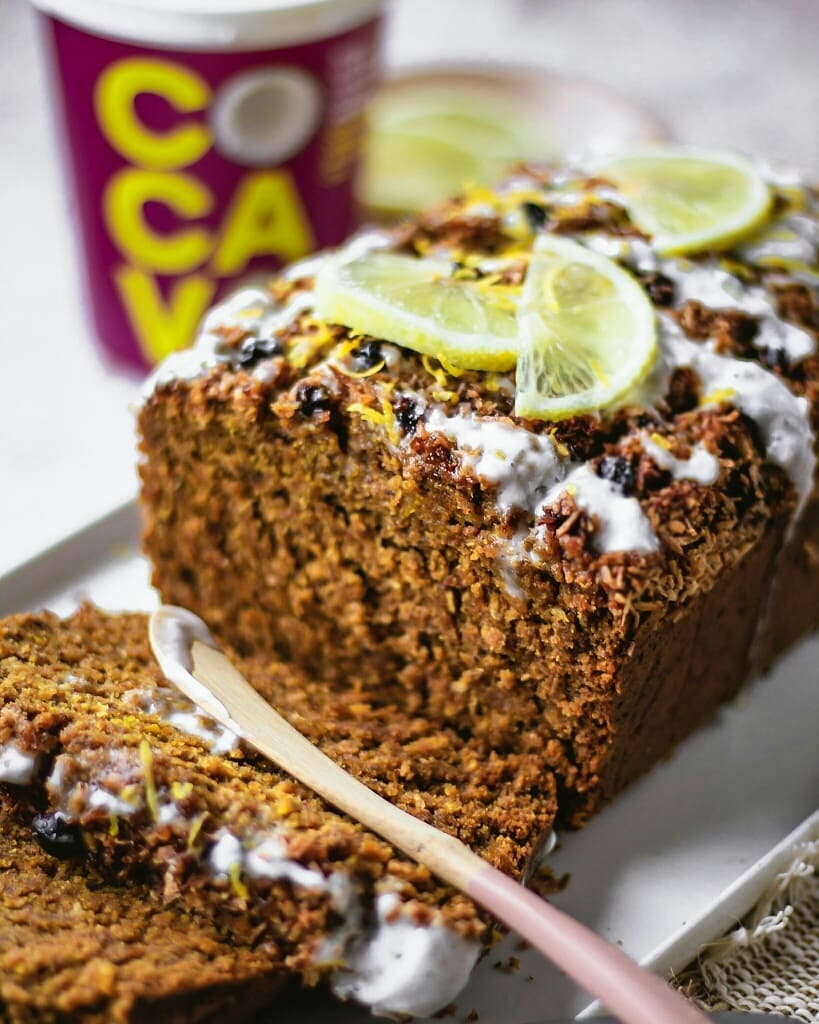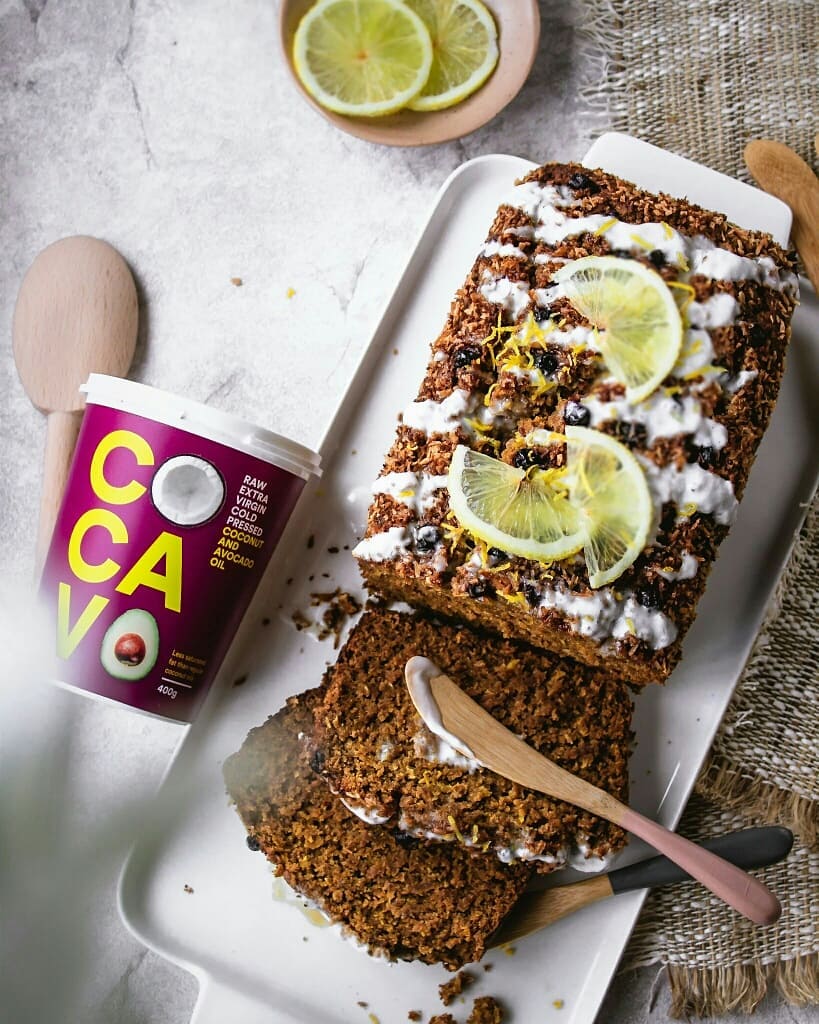 This Lemon and Coconut Crunch Loaf is worthy of obsession.
This loaf is not only vegan, GF and RSF, but is also really fluffy, moist, full of flavour AND has a delicious crunch topping.
What more could you ask for in a loaf?
Using Cocavo Original to make this loaf gives it its moist texture, without adding any unwanted flavours. It also enhances the rich colour of the loaf, and is a super healthy source of fats!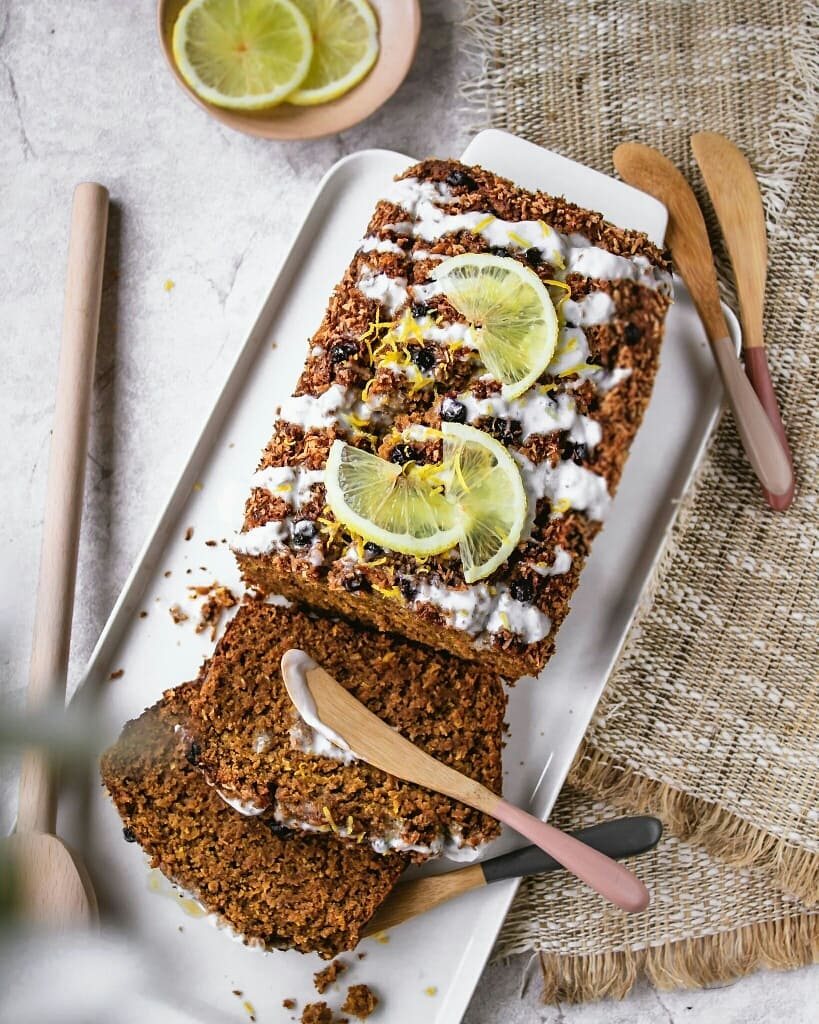 " This Lemon and Coconut Crunch Loaf is worthy of obsession. "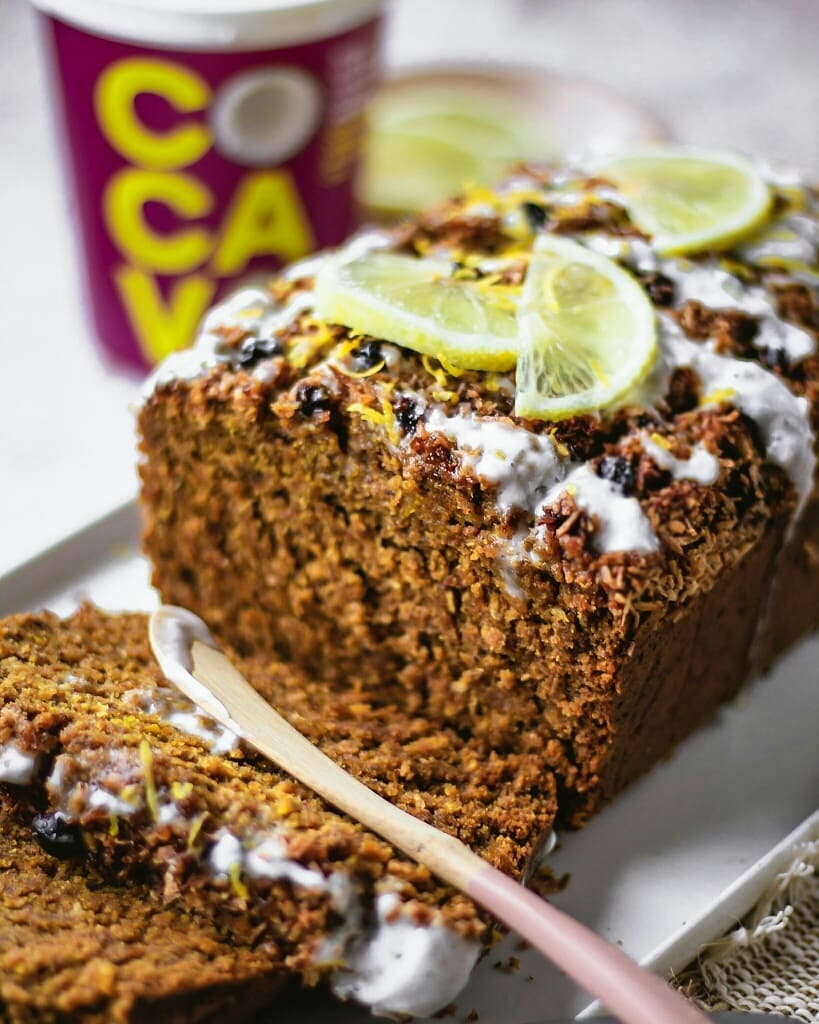 Here's the recipe:
LEMON AND COCONUT CRUNCH LOAF
BREAD
● 260g dates, soaked for 30 minutes and drained (reserve 6 tbsp soaking water)
● 150g rice flour
● 150g oat flour
● 100g almond meal
● 60g cup cornflour
● 1/2 cup toasted coconut
● Zest of 1 lemon
● 2 tbsp baking powder
● 1/2 tsp turmeric
● 1/2 tsp salt
● 1/4 cup almond milk
● 3 tbsp lemon juice
● 1/3 cup applesauce
● 1/2 cup agave syrup
● 1 cups Cocavo Original, melted
● 4 flax eggs
● 2 tsp vanilla extract
TOPPING
● 1/4 cup blueberries
● 2 tbsp desiccated coconut
● Coconut sugar, to sprinkle
DRIZZLE
● 2 tbsp coconut milk
● 1 tbsp agave syrup
● 2-3 tbsp coconut yoghurt
1. Preheat oven to 180°C. Line a large loaf tin with baking paper.

2. Blend dates and reserved water in a food processor until smooth.

3. Combine all ingredients in a large bowl, whisking to combine.

4. Pour the batter into prepared loaf tin and sprinkle over blueberries, coconut and coconut sugar. Bake for 1 hour (or more if needed).

5. Meanwhile, combine all ingredients for the drizzle until smooth.

6. When loaf is cooked, leave to cool for 10 minutes before removing from tin. Allow to cool for a further 30 minutes before drizzling, slicing and serving.