To bring gourmet muesli to the breakfast table here is a recipe for muesli laden with cranberries, dates and the best part: salted honey ginger almonds!
This muesli is made with Cocavo Original, which adds not only a good source of fats but also a delicate flavour!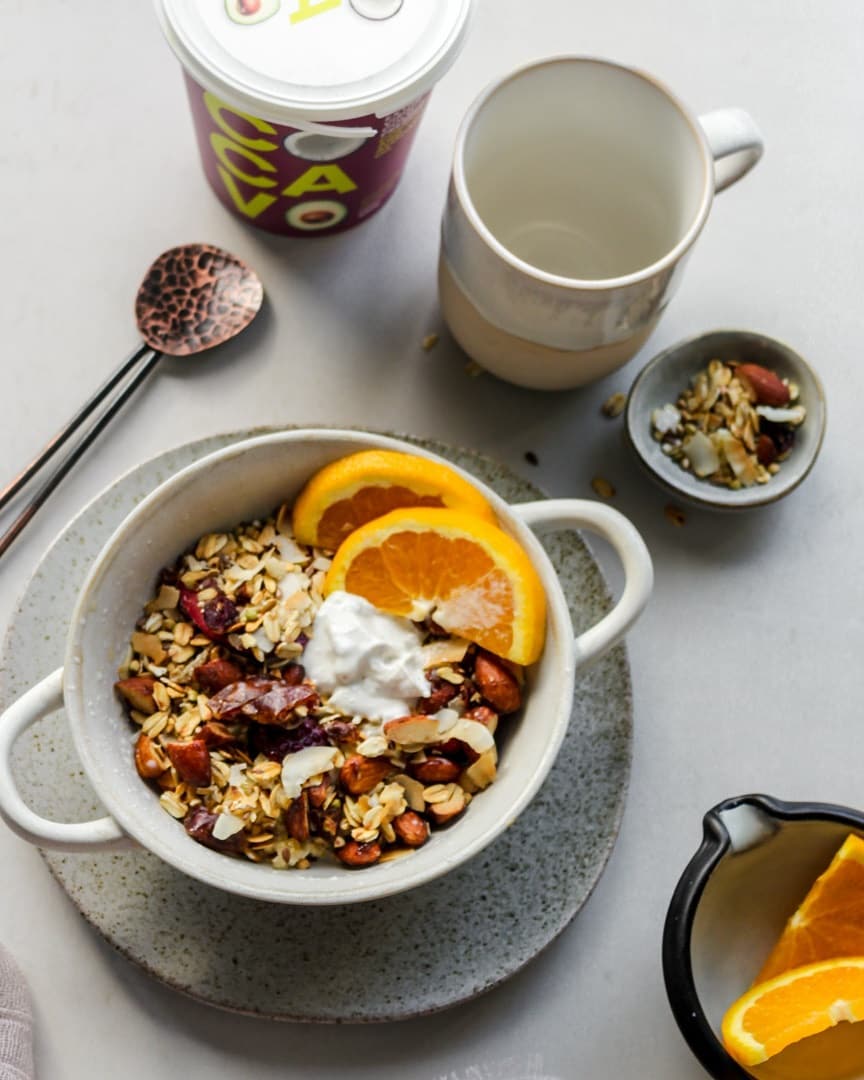 Here's the recipe:
MUESLI WITH SALTED HONEY GINGER ALMONDS
• 1/2 cup toasted oats
• 1/2 cup toasted coconut chips
• 1/4 cup toasted buckwheat
• 1/8 cup dates, chopped
• 2 tbsp dried cranberries
• 2 tbsp candied mixed peel
• 1 tbsp linseed
SALTED HONEY GINGER ALMONDS
• 1/2 cup raw almonds
• 1 tsp Cocavo original
• 1 tsp honey
• 1/4 tsp ground ginger
• 1/8 tsp salt
1. Preheat oven to 180°C. Line a baking tray with baking paper.
2. In a small bowl, mix together all ingredients for the Salted Honey Ginger Almonds until combined. Spread onto baking tray and bake for 10-15 minutes, or until browned and fragrant.
3. Remove from oven and allow to cool. When cool, mix with remaining ingredients in a bowl and store in an airtight container.