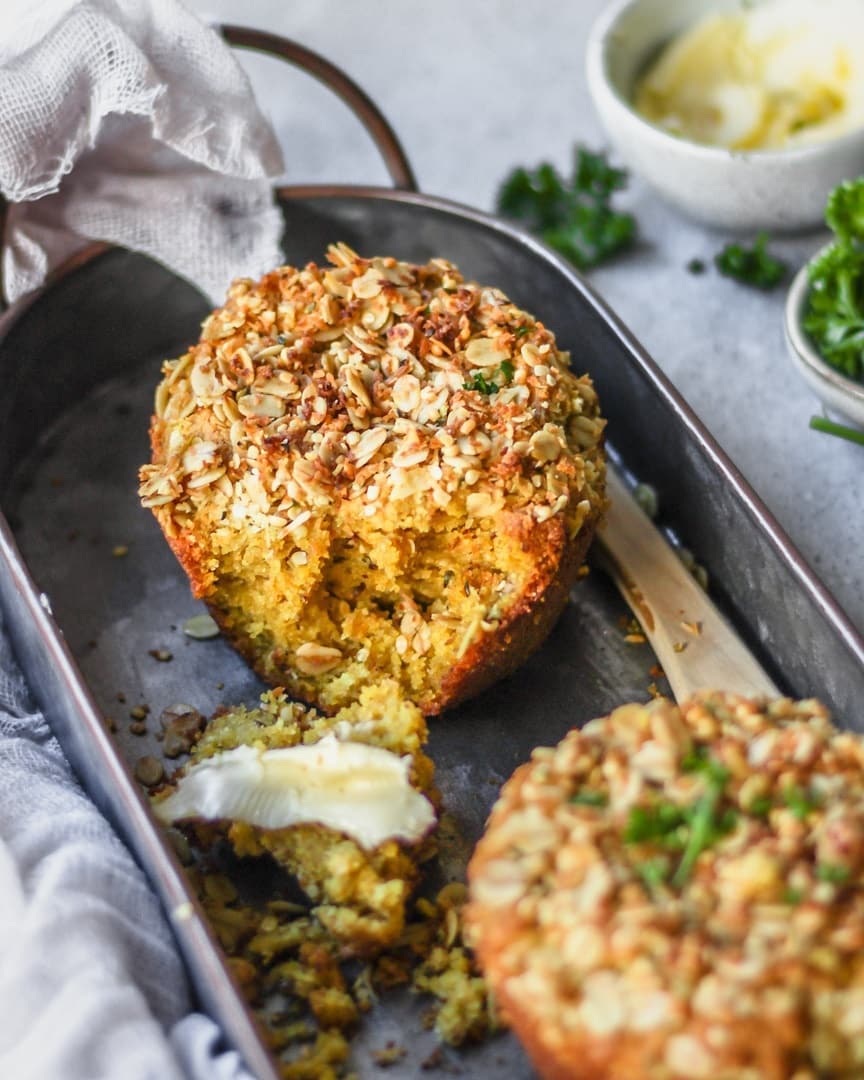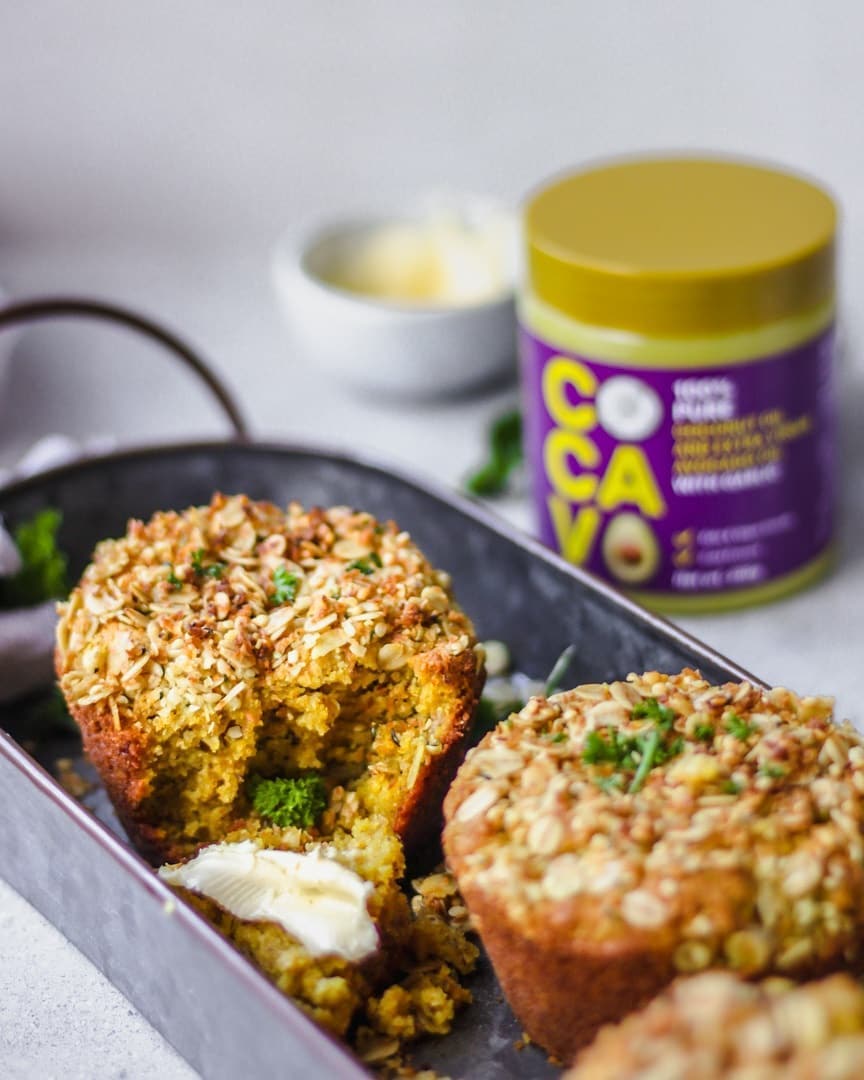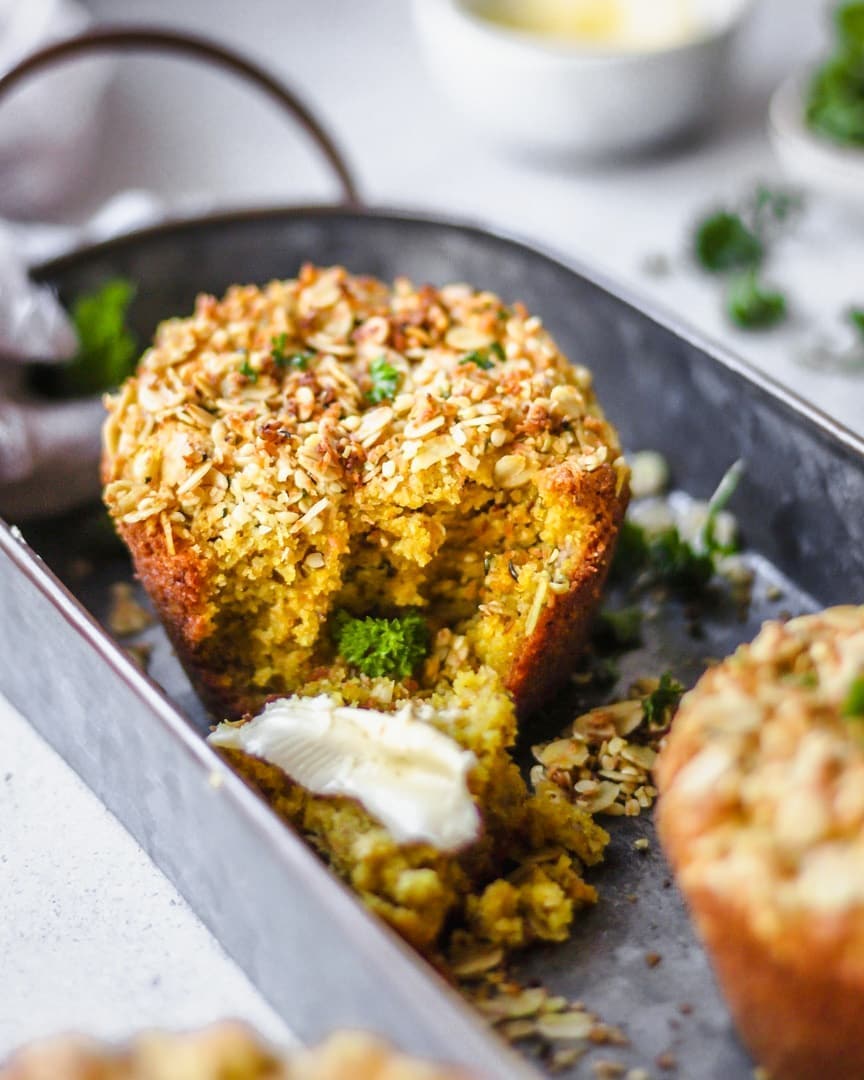 We love savoury muffins, always. Aren't they just the perfect breakfast, snack, and one of the best things to have on the side of a meal (we'd pick savoury muffins over bread rolls any day).
These savoury muffins are fluffy garlicky muffins, with a streusel topping! They're made with Cocavo's 100% Pure Garlic variant (a blend of extra virgin coconut and avocado oils infused with garlic), which adds to the deliciously savoury flavour of these muffins!
Very easy to make, and perfect served while still warm with extra Cocavo as a spread.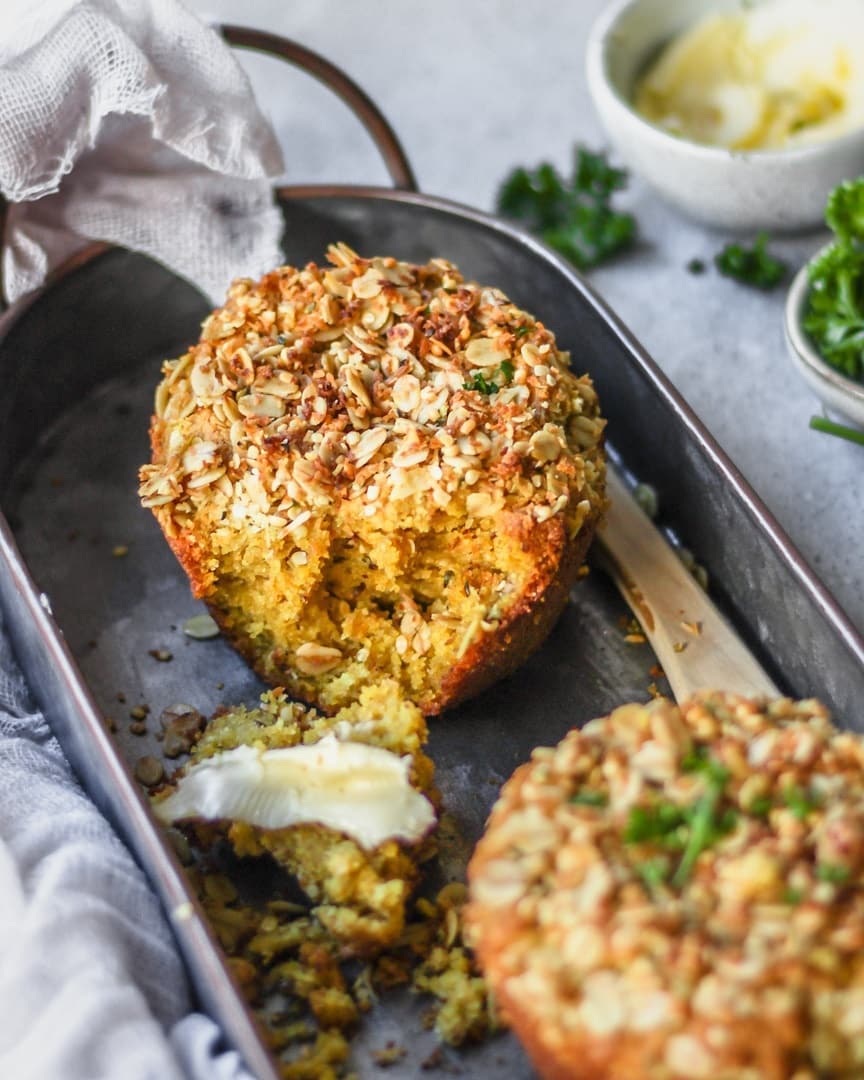 " S

avoury muffins over bread rolls any day!

"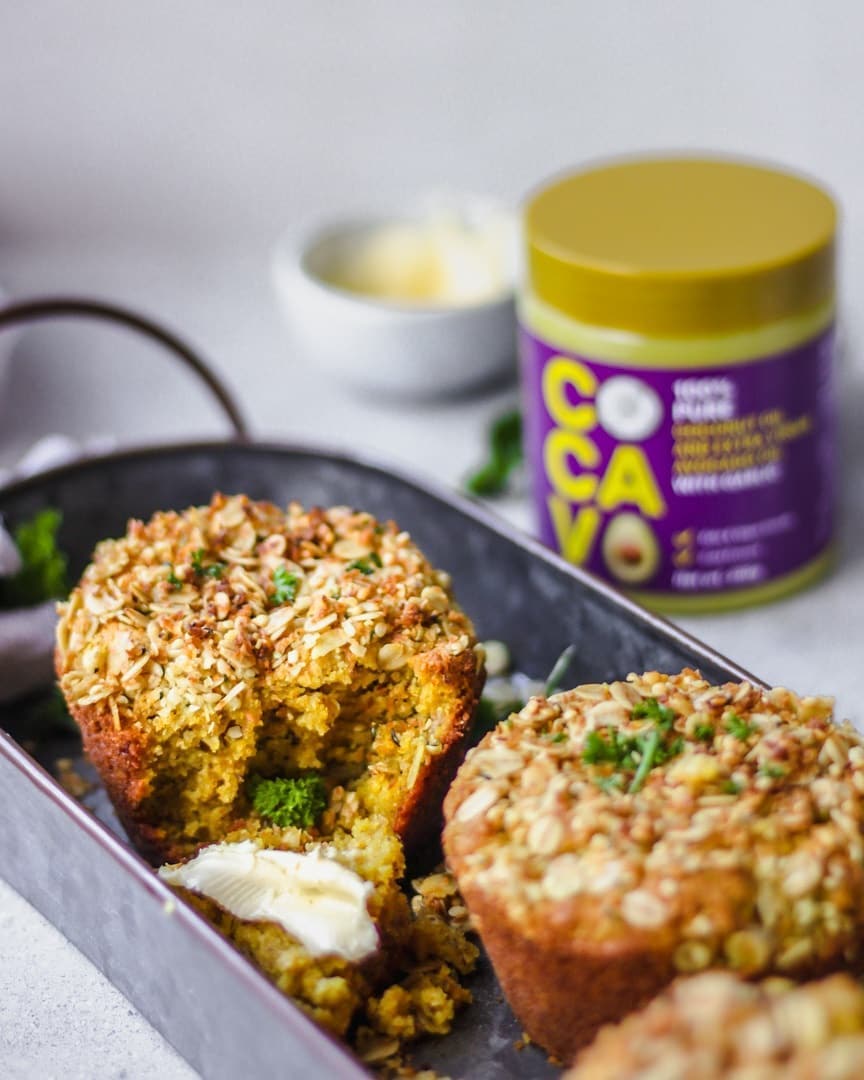 OAT & HEMP SEED GARLIC STREUSEL MUFFINS
1/2 + 1/3 cup almond meal
1/4 cup coconut flour
3 tbsp cornstarch
2 tsp ground flaxseed
1 tsp curry powder
1 tsp baking powder
1/4 tsp baking soda
1/4 tsp salt
1/8 tsp xanthan gum
3 tbsp Cocavo with Garlic, melted
1 tsp lemon juice
1/2 cup + 2 tbsp soy milk
1/4 cup mashed roasted kumara (sweet potato) or pumpkin
2 tbsp peanut butter
OAT & HEMP SEED GARLIC STREUSEL
1 tbsp Cocavo with Garlic, melted
2 tbsp oats
2 tbsp desiccated coconut
1 tbsp hemp seeds
1/4 tsp salt
1. Preheat the oven to 180°C. Lightly grease a 5-hole Texas muffin pan.
2. To make the batter, combine all dry ingredients in a large bowl. Add melted Cocavo and stir until the dry mix is fully coated.
3. Blend remaining ingredients in a blender until smooth. Stir the wet mixture through the dry ingredients until fully combined.
5. Divide the batter among the prepared muffin holes, filling each about 2/3-3/4 full.
6. To make the streusel topping, mix all ingredients until combined. Sprinkle over top of the muffins, gently press down and bake for 30-35 minutes, until cooked through.
7. Allow muffins to fully cool for 10 minutes before removing from the pan.