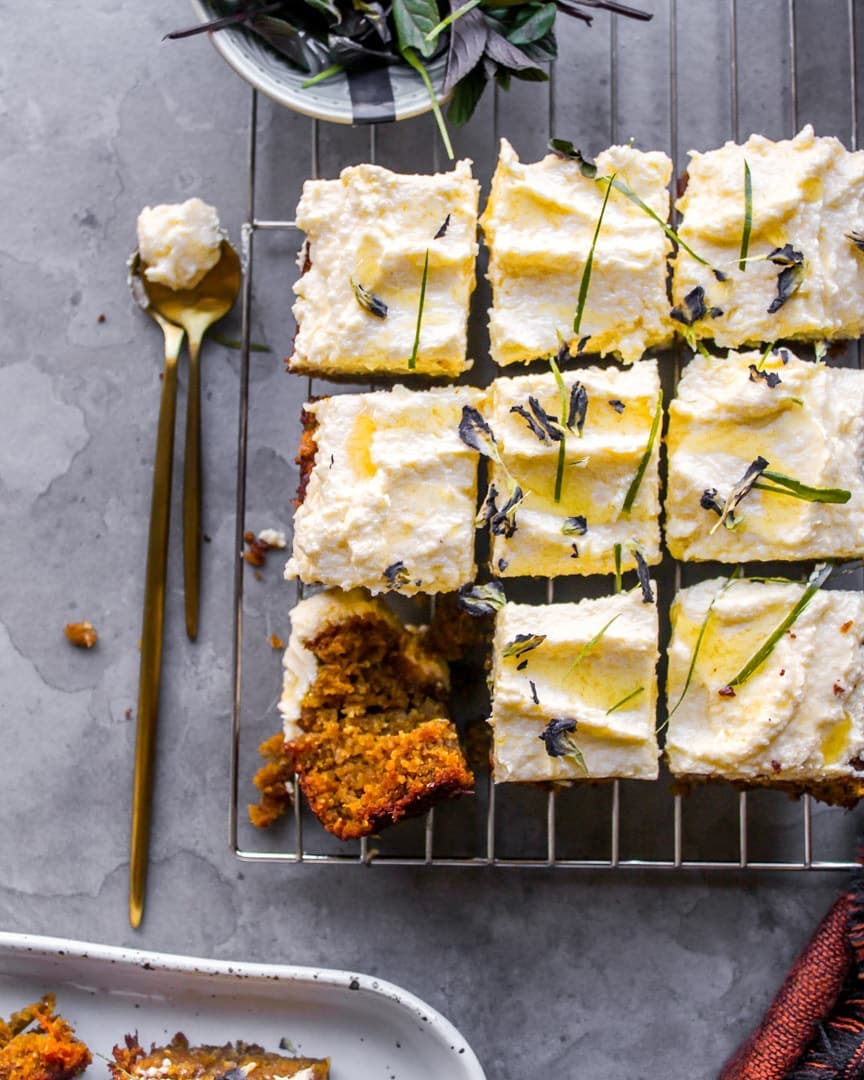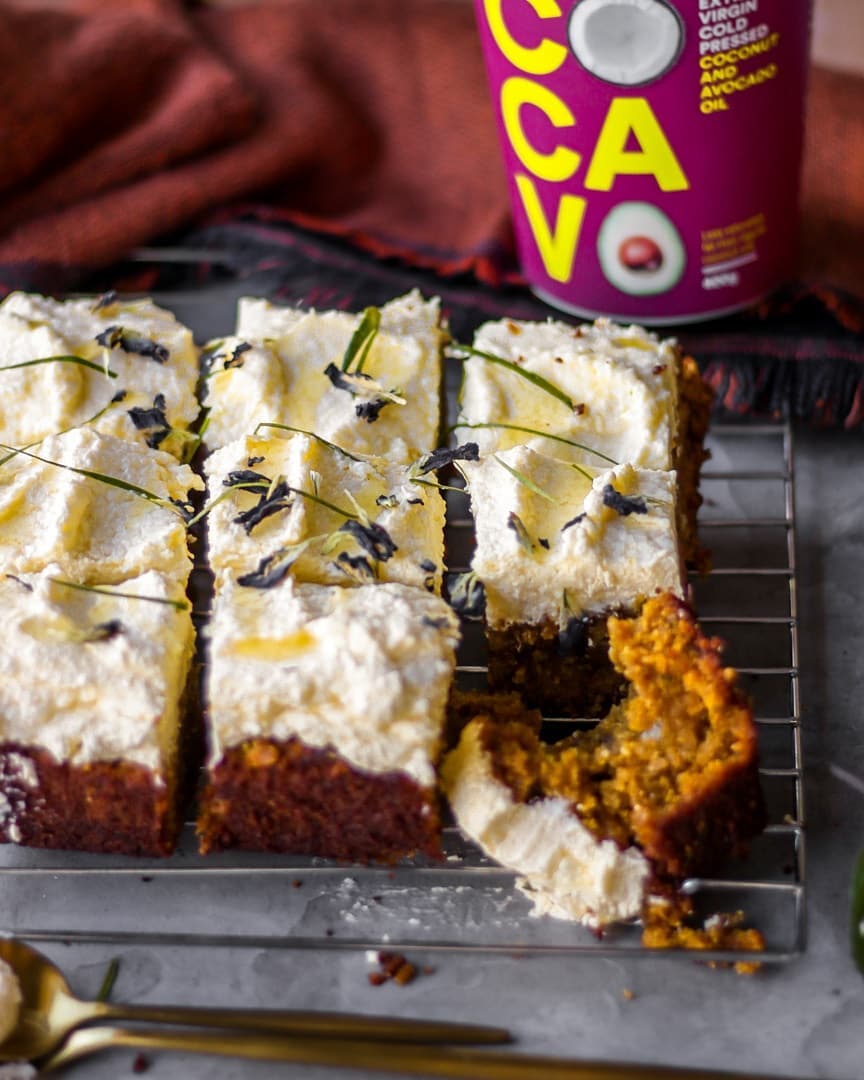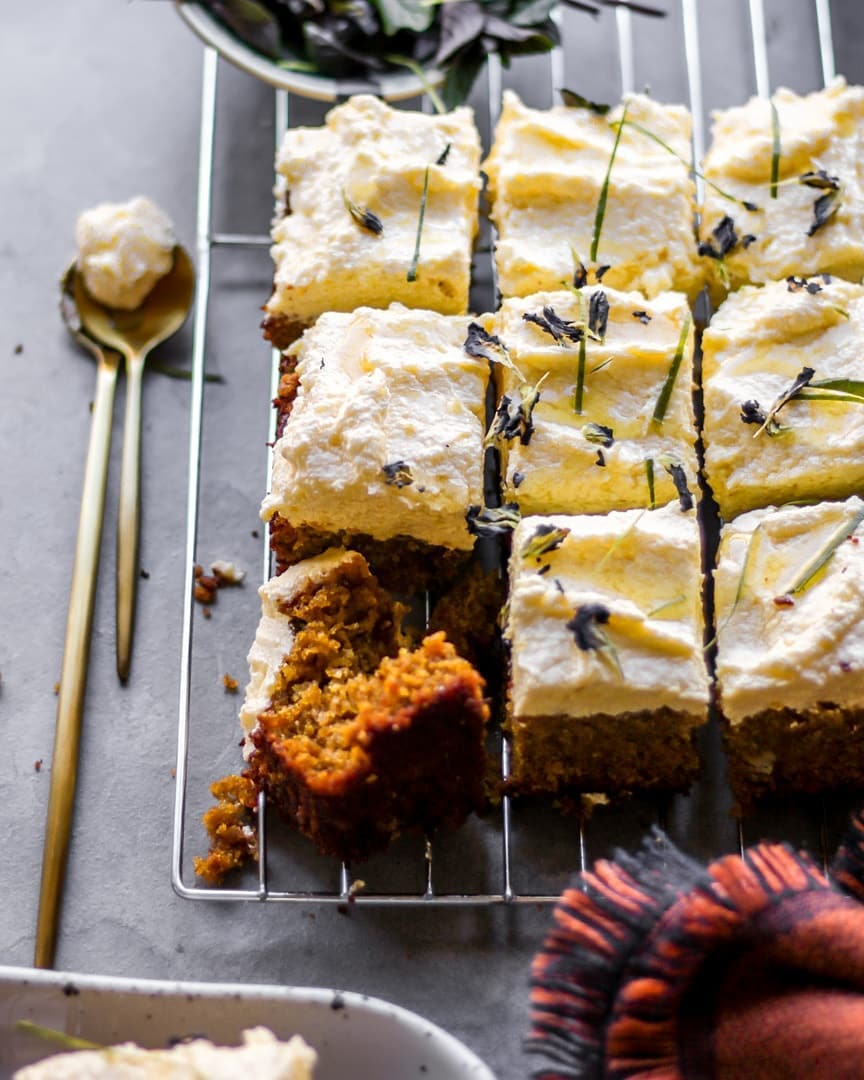 This fudgey pumpkin and kaffir lime gingerbread is inspired by a traditional Gran's pumpkin, lime and ginger loaf.
This one, however, is dairy-free, gluten-free, refined sugar-free and easily made vegan!
Plus, it's a great source of healthy fats thanks to Cocavo which is a blend of extra-virgin avocado and coconut oils.
Since it's also got pumpkin in it, it's technically healthy, right?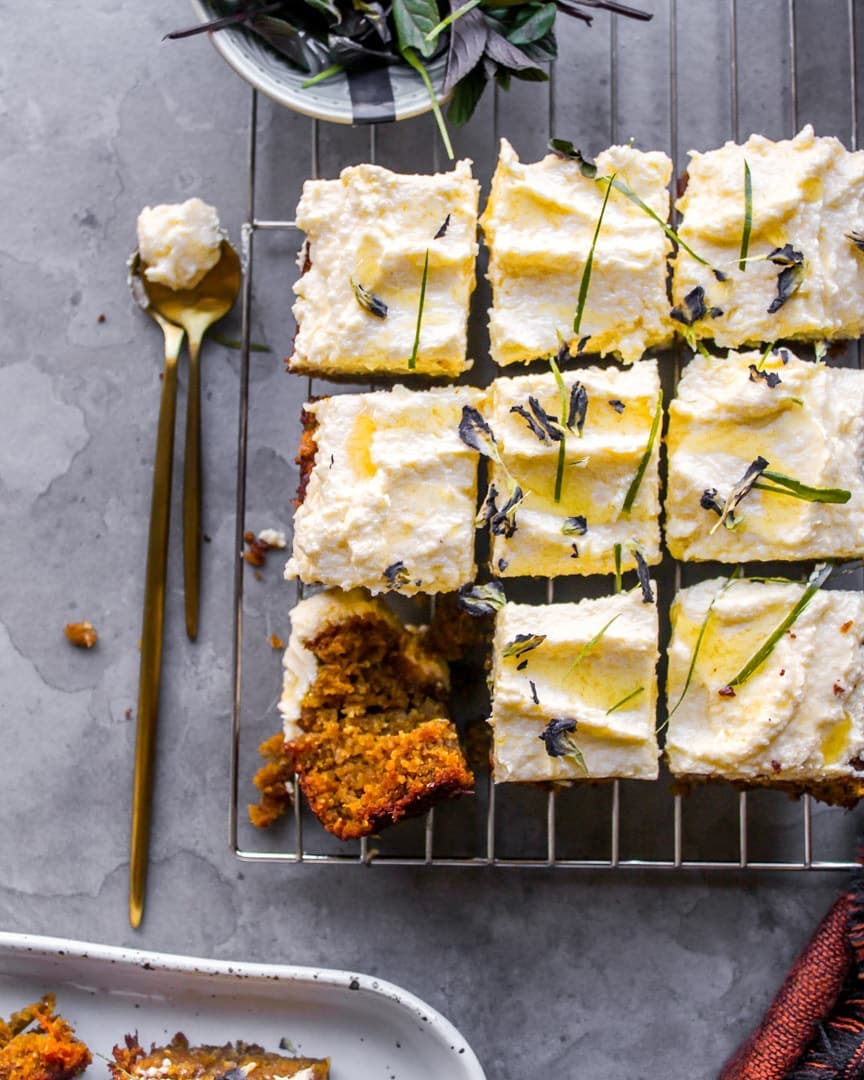 " It's technically healthy, right?  "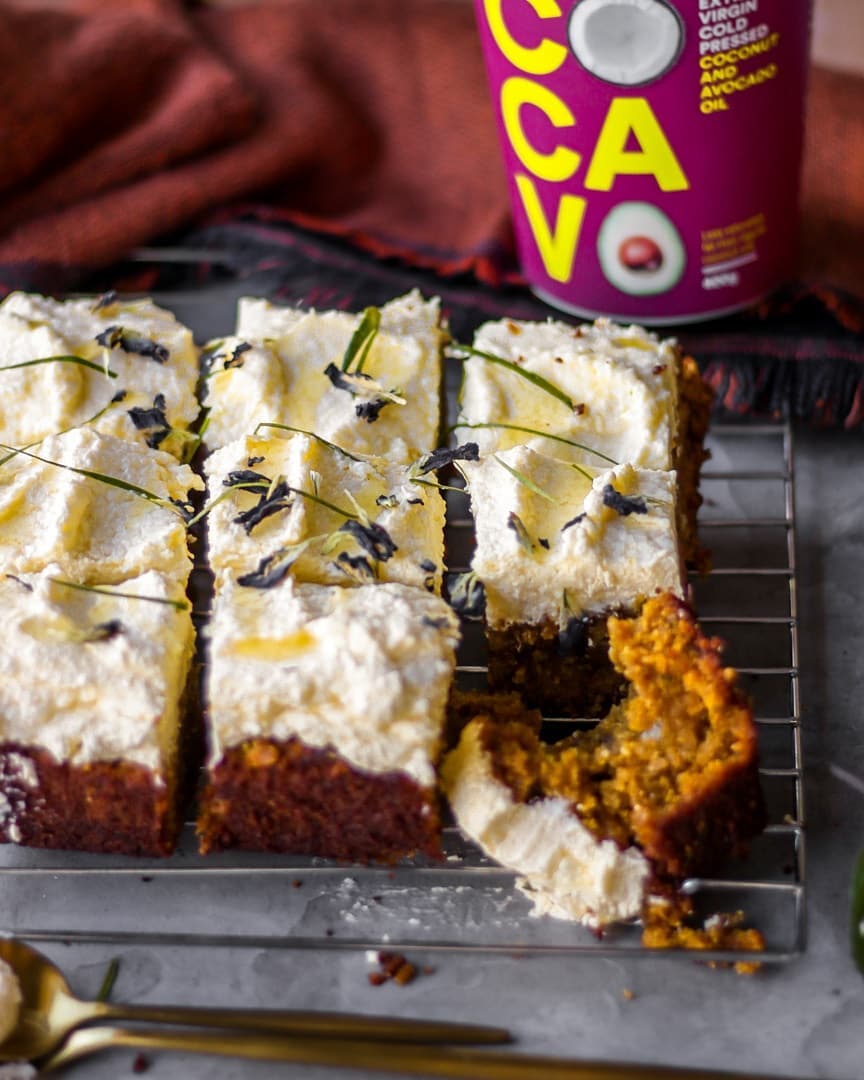 PUMPKIN KAFFIR LIME GINGERBREAD
• 1 1/3 cup + 2 tbsp almond meal
• 1/4 cup + 1 1/2 tbsp coconut flour
• 2 tbsp + 2 tsp cornstarch
• 2 tsp baking powder
• 1/4 tsp baking soda
• 1/4 tsp salt
• 1 tbsp ground ginger
• 1/4 tsp ground nutmeg
• 1/4 tsp ground cloves
• 1/3 cup coconut sugar
• 3 kaffir lime leaves, finely chopped
• 1/3 cup Cocavo Original
• 3/4 cup mashed pumpkin
• 1/4 cup maple syrup
• 2 tbsp lime/lemon juice (1/2 fruit)
• 1 egg (or flax egg)
• 1 tsp vanilla extract
1. Preheat the oven to 180°C. Line a brownie pan with baking paper.
2. Combine all dry ingredients in a large bowl. Add melted Cocavo and stir until the dry mix is fully coated.
3. Blend remaining ingredients in a blender until smooth.
4. Stir the wet next mixture through the dry ingredients until fully combined.
5. Pour into the prepared pan and bake for 25 minutes, then reduce heat to 120°C and bake for another 25 minutes, or until cooked through. It will still be fudgey in the centre, and will set further as it cools.
6. Allow to fully cool down before removing from the pan, icing and slicing.