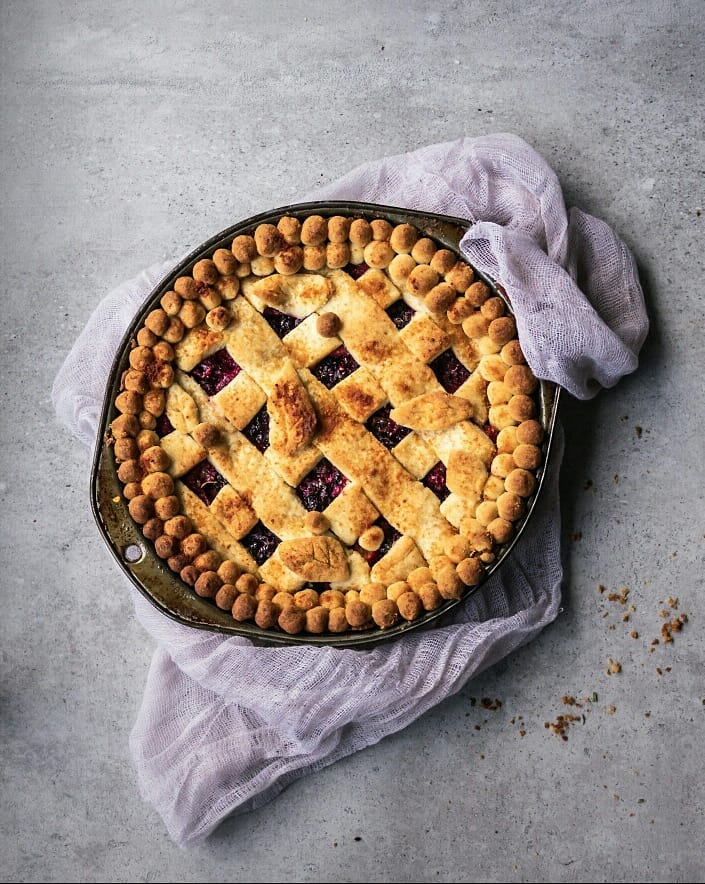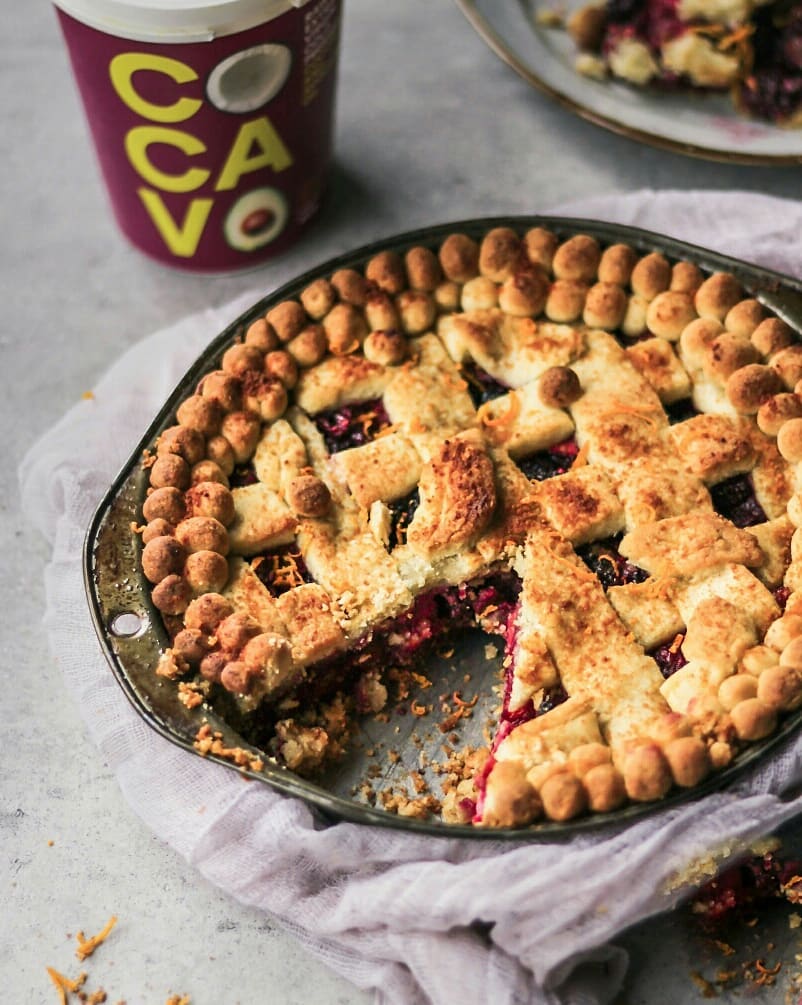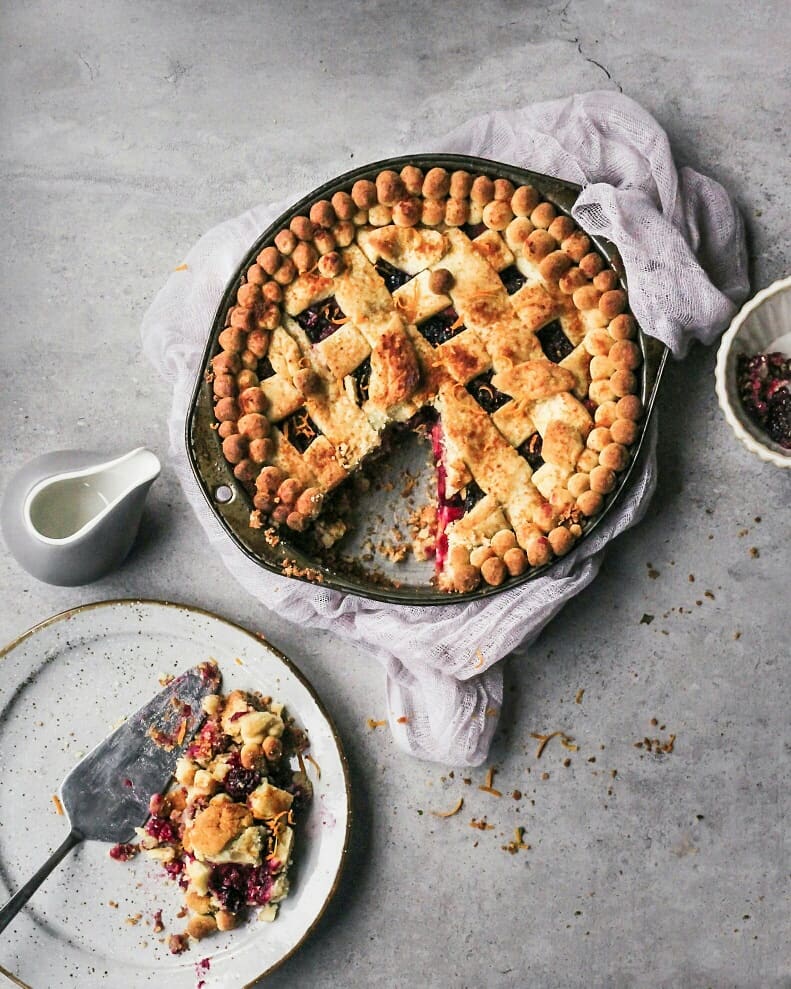 This berry and orange lattice pie is so cosy and perfect for sharing with friends and family. The warm, juicy filling with a hint of cinnamon and citrus is encased in a "buttery" shortcrust pastry.
You probably don't need any more convincing to make this pie. But if you do, this one is also gluten-free, vegan, and refined sugar-free. 
The pastry is not made with butter but Cocavo Original instead. So, technically it's healthy, right?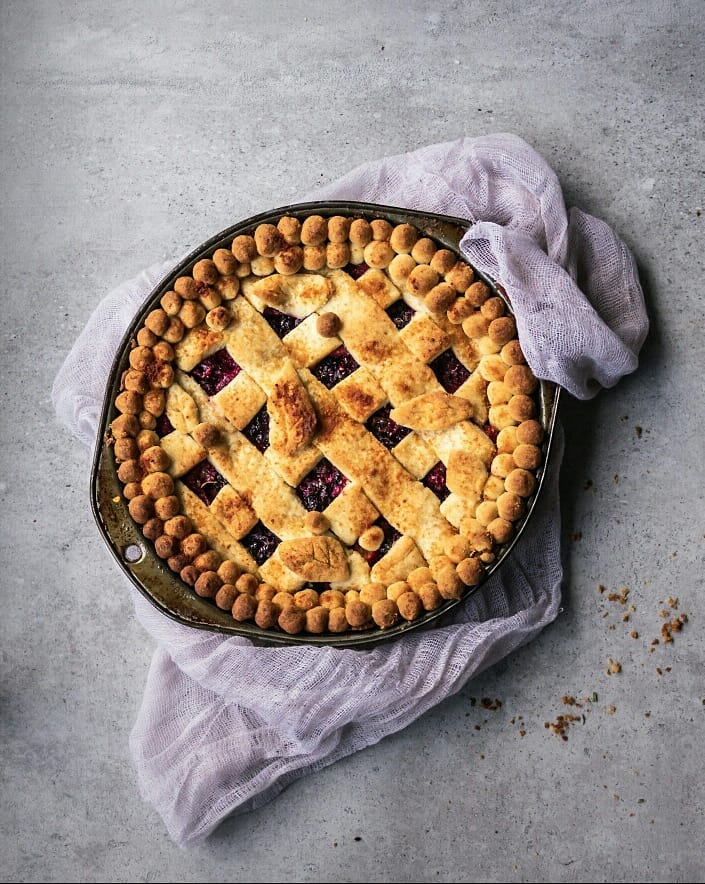 " You probably don't need any more convincing to make this pie. "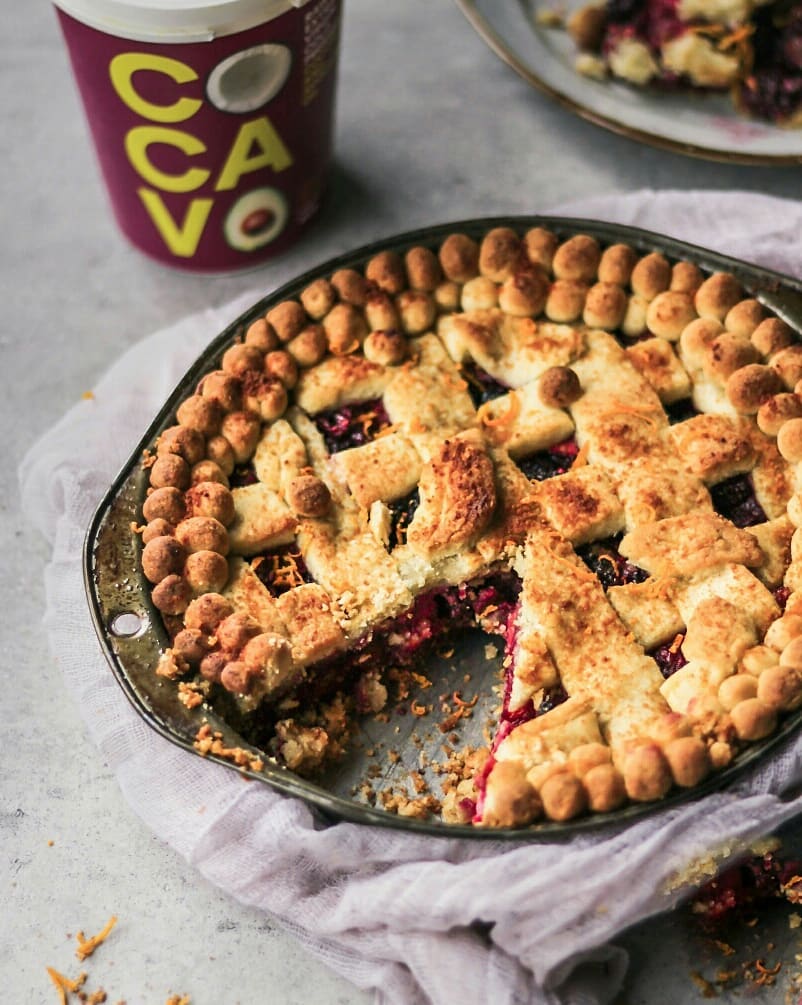 SPICED BERRY AND ORANGE LATTICE PIE
● 1 1/2 cups almond meal
● 1 cup potato starch
● 1/4 cup rice flour
● 3 tbsp coconut flour
● 1/4 tsp xanthan gum
● 1/4 tsp cinnamon
● Large pinch salt
● 175g Cocavo Original, chilled
● 2 tbsp sticky sweetener of choice
● 1 tbsp ice-cold water
FILLING
● 2 cups berries (we used a mix of boysenberries, strawberries, and blueberries)
● 1 orange, chopped and zested
● 2 tbsp maple syrup
● 1 tbsp coconut flour (or almond meal, to thicken)
● 1 tbsp coconut sugar
● 2 tbsp sultanas
1. To make the pastry, mix together all dry ingredients. Add the remaining ingredients and rub with your hands until a dough is formed. Wrap and chill for 30 minutes.
2. Preheat oven to 180°C. Lightly grease a pie dish.
3. To make the filling, mix all ingredients until combined.
4. Remove pastry from the fridge. Divide into two pieces (one roughly 2/3 and the other 1/3 of the total dough ball).
5. On a lightly floured (GF if need) surface, roll out the bigger dough ball to roughly 5mm thick, or enough to fit your pie dish.
6. Use the dough to line dish and blind bake for 15 minutes.
7. When cooked, remove blind baking beans and fill with filling.
8. Roll out remaining dough to 3mm thick, and slice into strips. Arrange in a lattice pattern over the pie.
9. Brush with melted Cocavo and bake for 20-30 minutes, until lightly browned and cooked.
10. Eat warm!