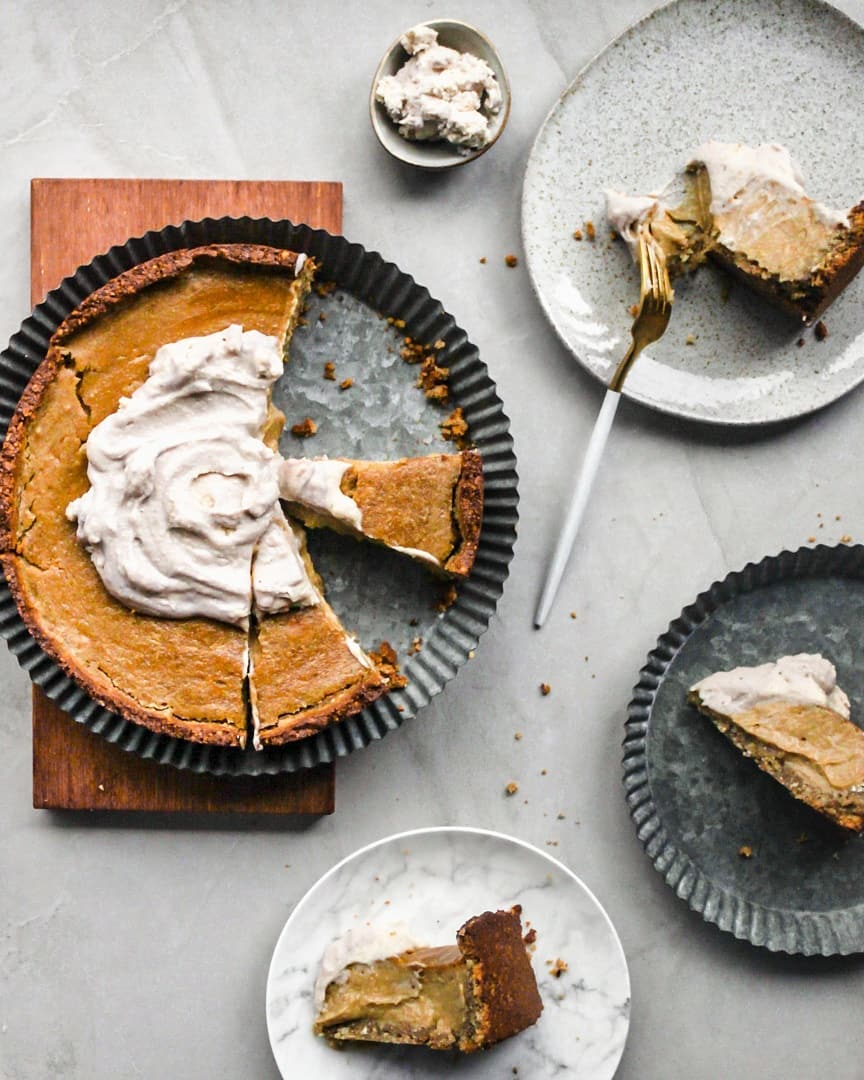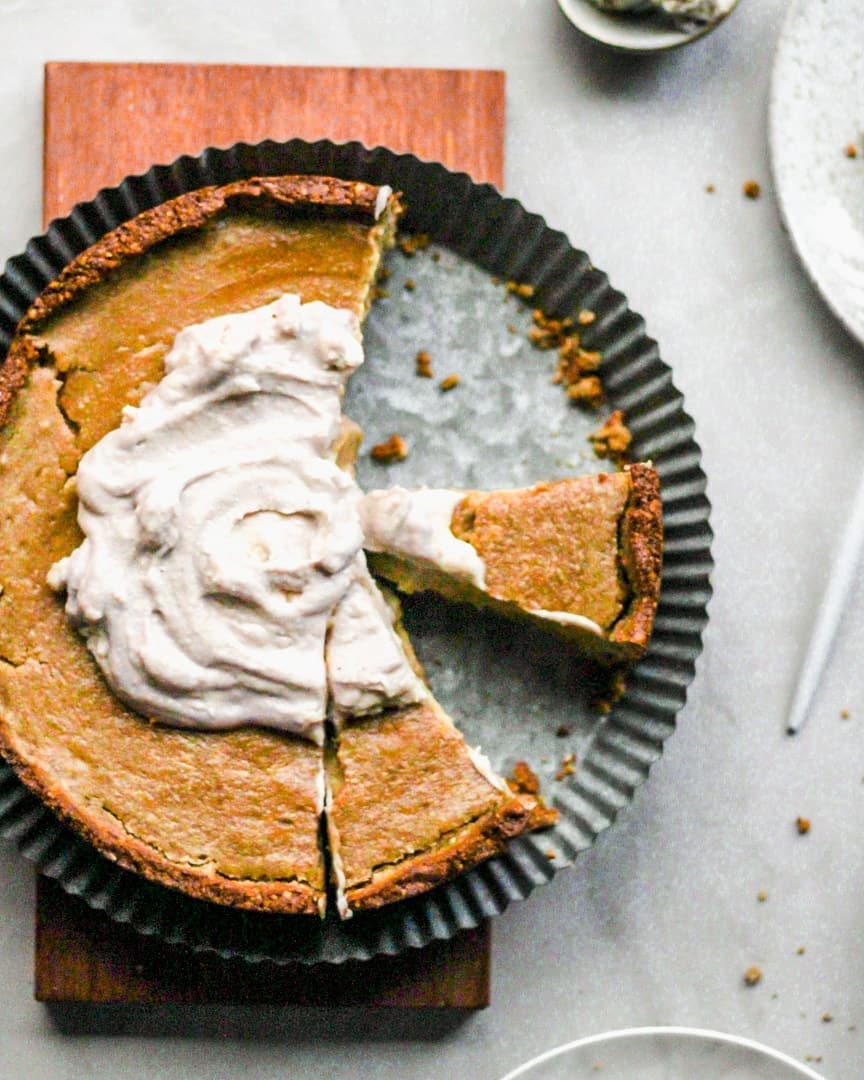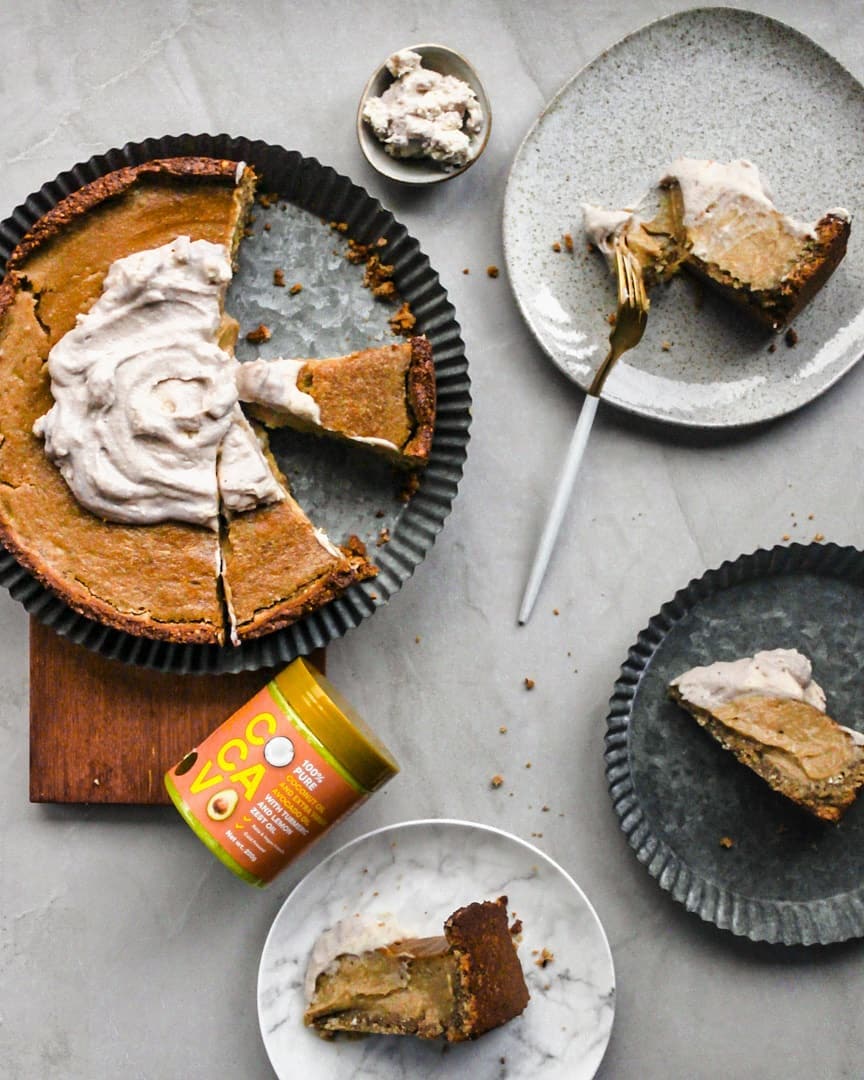 If you're obsessed with using kumara (sweet potato) in desserts, you've come to the right place! It's soooo velvety, smooth, creamy, and naturally rich and sweet. It especially tastes good paired with warm spices, maple syrup, and a touch of lemon to cut through the sweetness and add a bit of zing!
That's exactly the flavour palette going on with this Spiced Kumara Tart with Maple & Lemon! This recipe uses Cocavo with Turmeric and Lemon, which adds a zesty flavour, and pretty yellow colour, and makes the filling super creamy and allows it to set into a fudgey consistency.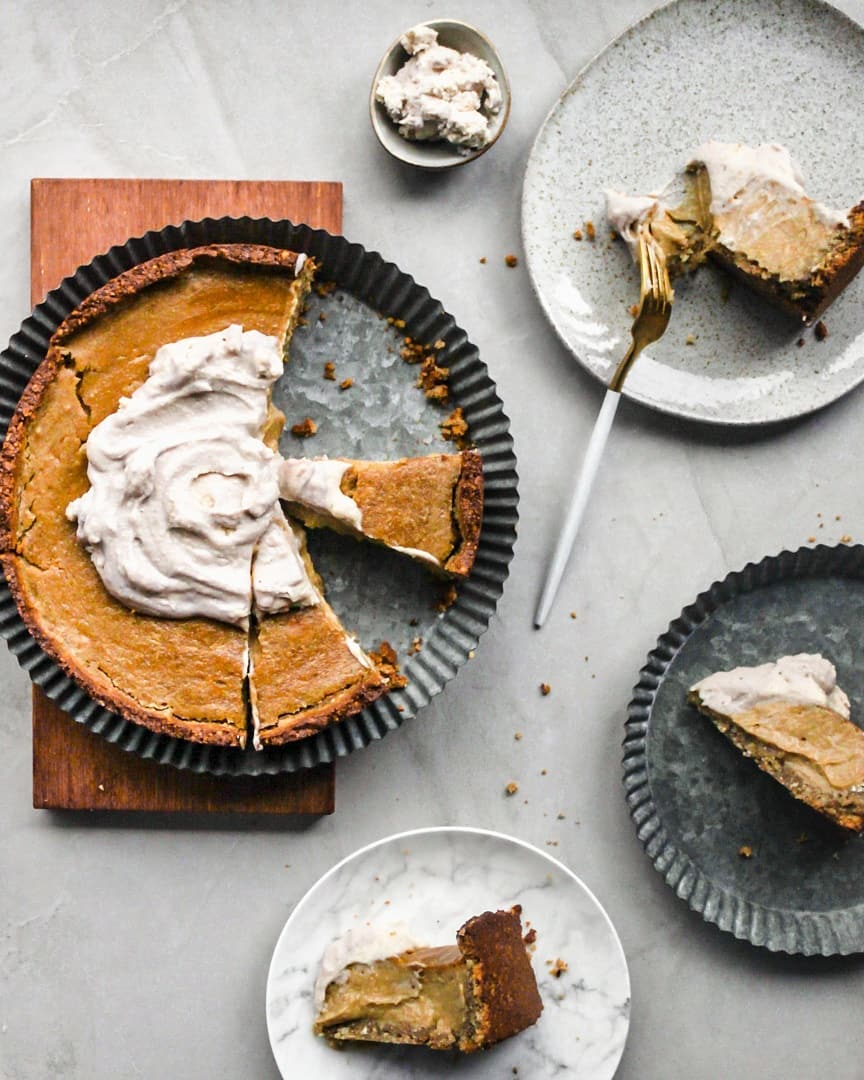 " You've come to the right place "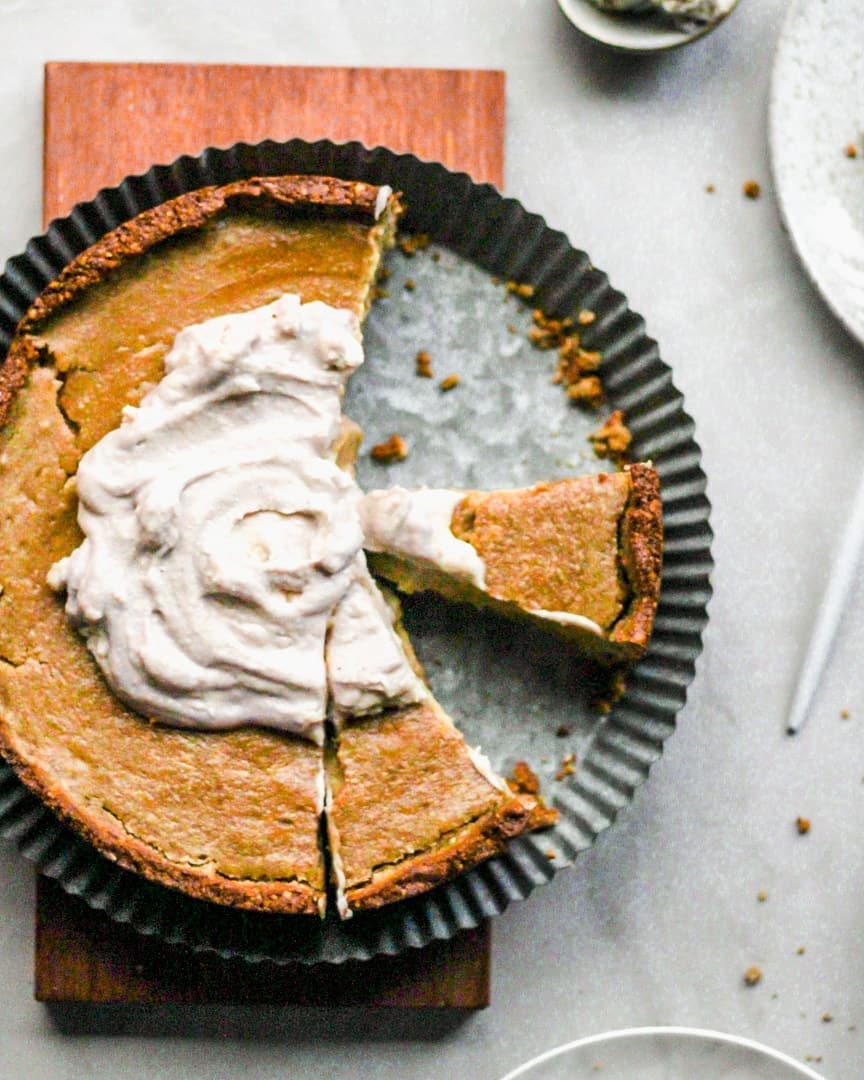 SPICED KUMARA MAPLE & LEMON TART 
BASE
1 cup sunflower seeds
1 cup buckwheat
1/2 cup coconut flakes
1/4 cup ground flaxseed
1/4 cup + 2 tbsp maple syrup
2 tbsp Cocavo Turmeric and Lemon
2 tbsp water
1/4 tsp salt
PIE FILLING
1 heaping cup mashed cooked kumara
1×400ml can coconut milk
1/3 cup cashews, soaked overnight and drained
1/4 cup Cocavo with Turmeric and Lemon, melted
1/2 cup maple syrup
1 tbsp semolina
1 1/2 tsp cinnamon
1 tsp finely ground ginger
1/8 tsp nutmeg
1/8 tsp allspice
1 tsp vanilla essence
1 tsp lemon juice
1/4 tsp salt
Preheat oven to 180°C. Lightly grease a tart tin.

In a food processor, pulse sunflower seeds, buckwheat and coconut until a coarse flour. Add remaining ingredients and pulse until the mixture comes together.

Press into the base of your prepared tart tin with your hands, moulding up the sides. Prick base with a fork, line with baking paper and fill with baking beans. Bake for 15 minutes.

Meanwhile, blend all ingredients for the filling in a blender until smooth. Pour into the tart case and bake for 1 hour.

Allow to fully cool before removing from tin and slicing.