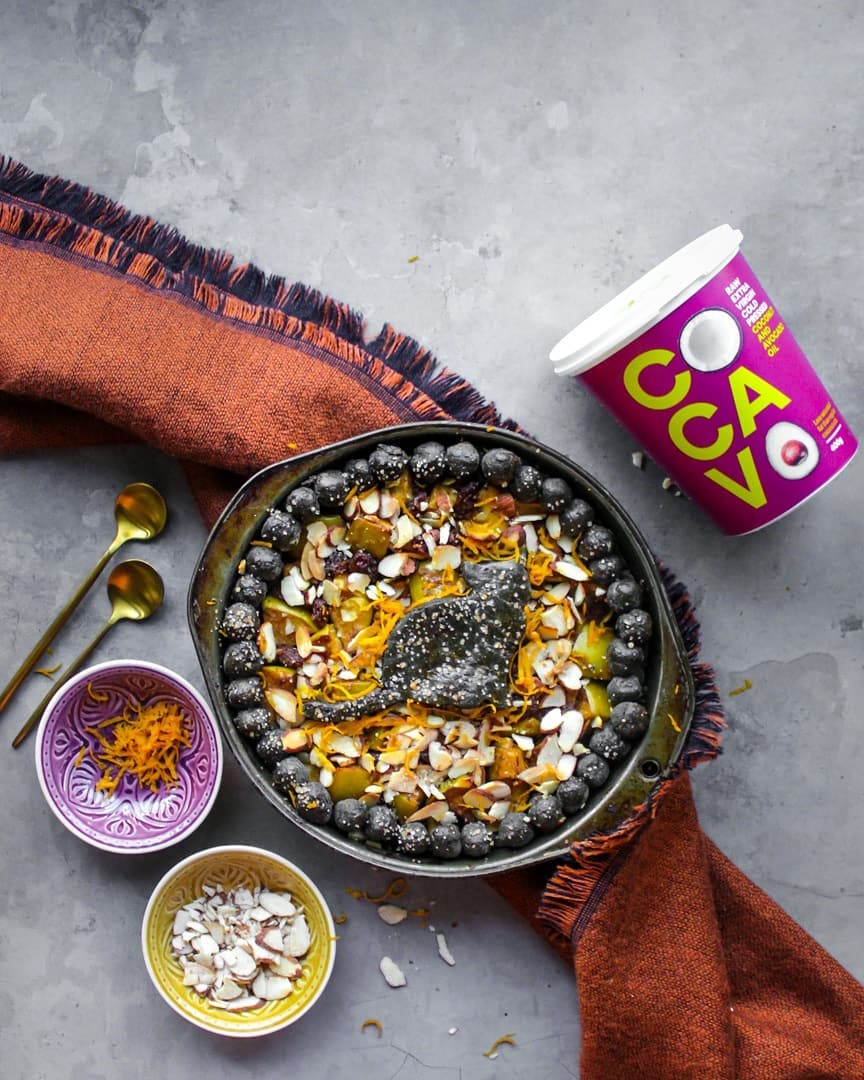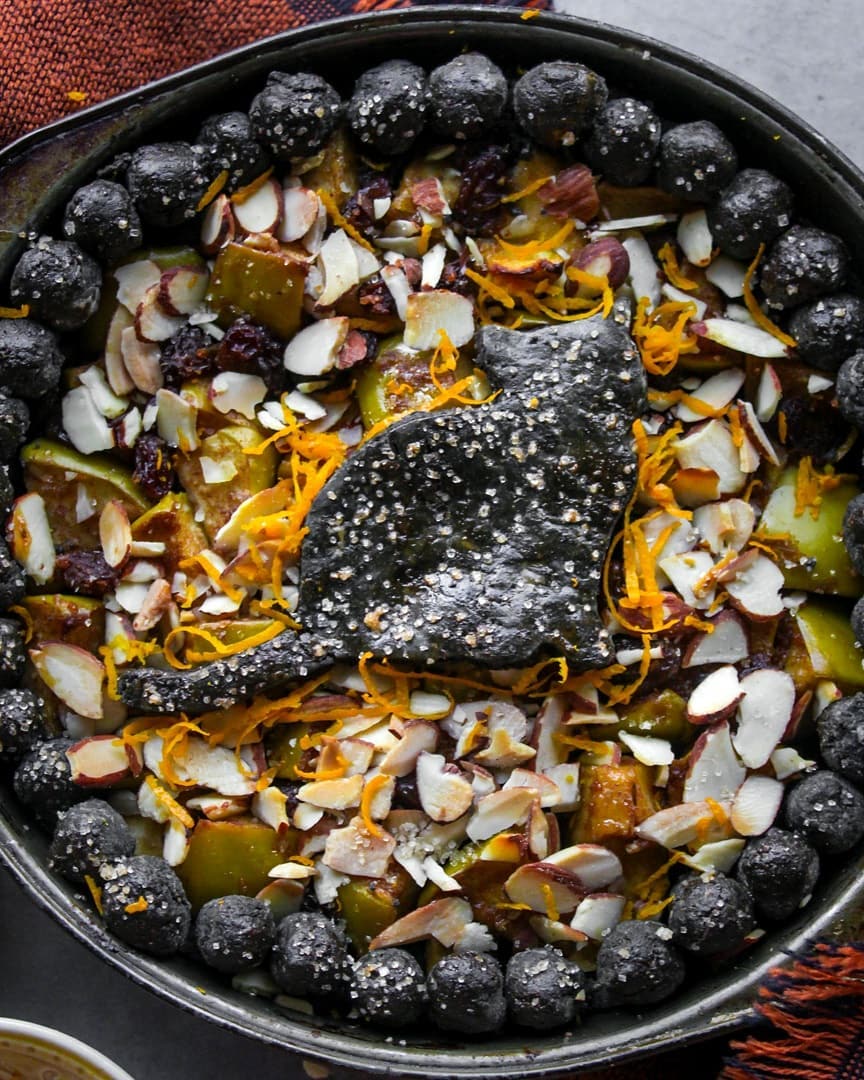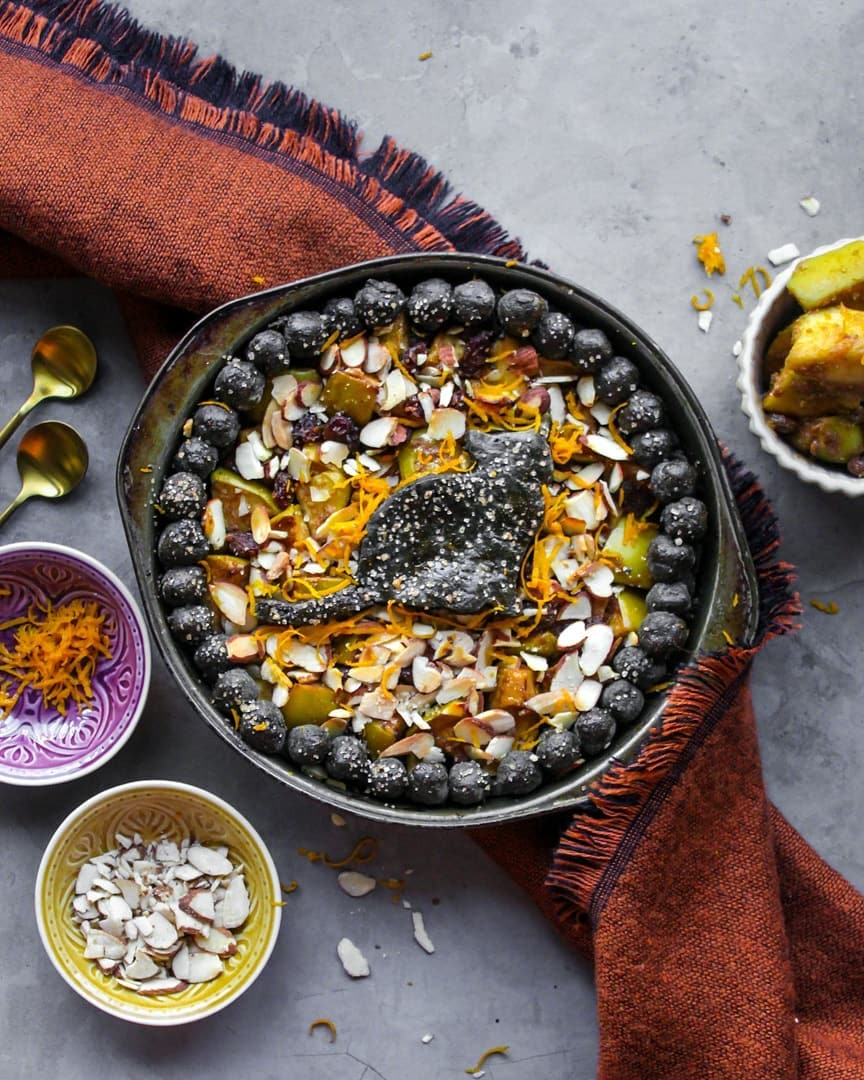 This Spiced Orange & Maple Apple "Black Cat" Pie (find the black pastry cat on top) is perfect if you want to weave your love for cats into your love for cooking, and is an ideal Halloween pie for the beginning of the festive season. 
More cute than spooky, this black cat was made by kneading activated charcoal into the pastry.
The pastry (and the entire pie) is vegan, and made with the delicious Cocavo Original! Cocavo Original is a blend of extra-virgin avocado and coconut oil which is a much healthier alternative to butter for making pies!
Finally, the apple filling is held together by a spiced orange maple sauce. You can also top the pie with flaked almonds and orange zest (like the pictures). So yummy!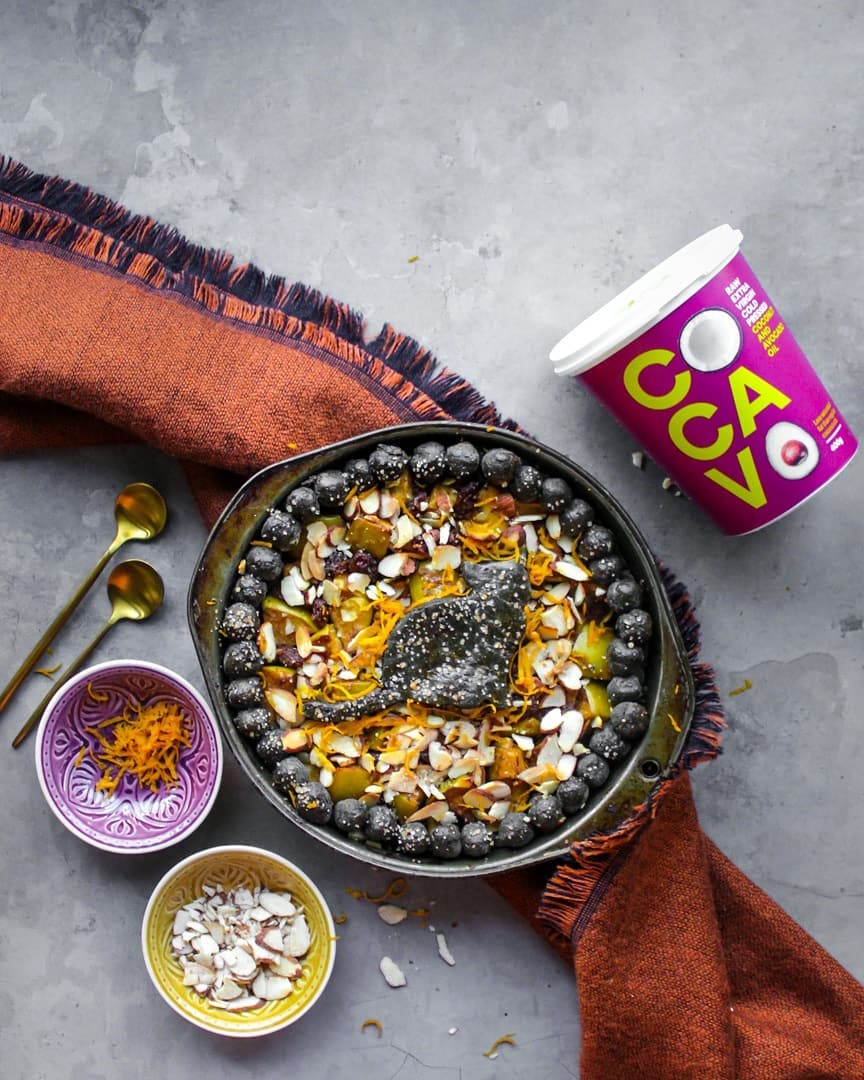 " More cute than spooky. "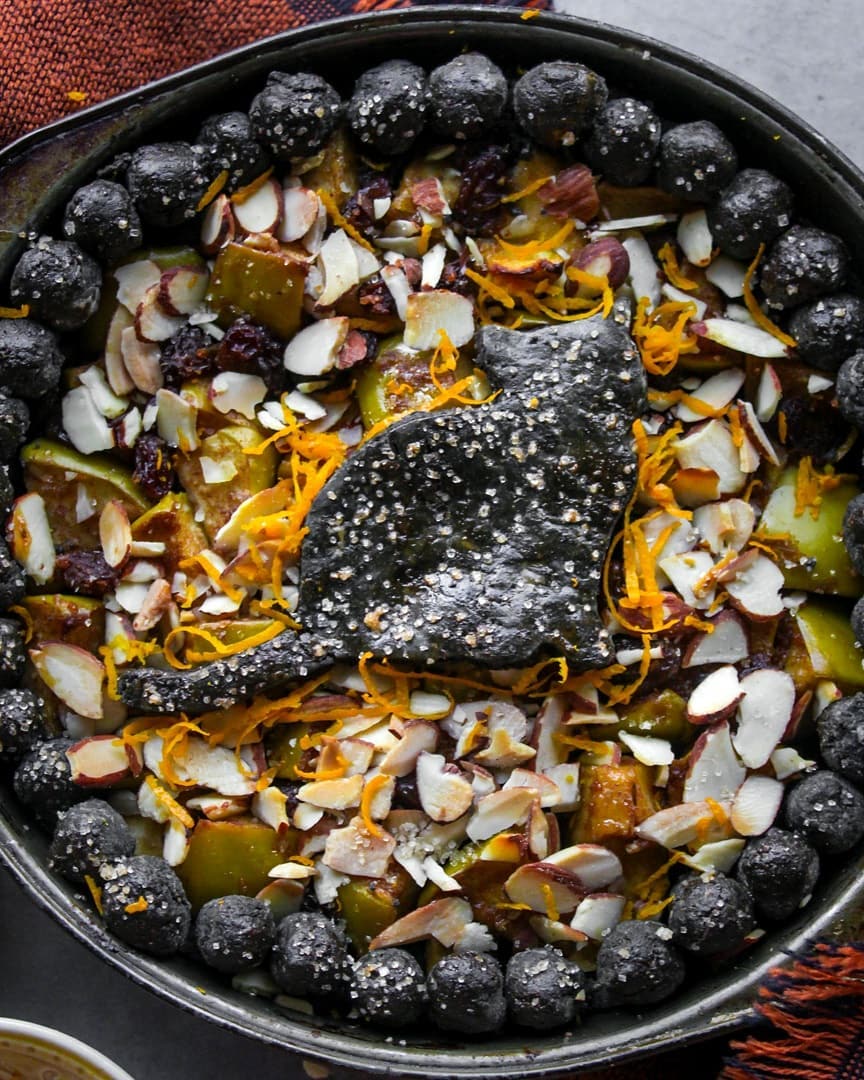 Here's the recipe:
SPICED ORANGE & MAPLE APPLE "BLACK CAT" PIE
● 1 1/2 cups almond meal
● 1 cup cornflour
● 1/4 cup rice flour
● 3 tbsp coconut flour
● 1/2 tsp xanthan gum
● 1/4 tsp cinnamon
● Large pinch salt
● 1 tsp activated charcoal
● 175g Cocavo Original, chilled
● 2 tbsp maple syrup
● 3 tbsp ice cold water
FILLING
● 3 large Granny Smith apples, cored and diced
● 1/2 orange, zested and juiced
● 2 tbsp maple syrup
● 1 tsp cinnamon
● 1 tsp ground ginger
● 1 tbsp coconut flour (or almond meal, to thicken)
● 1 tbsp coconut sugar
● 1/4 cup sultanas TOPPING
● Handful flaked almonds
● 2 tbsp coconut sugar
● Melted Cocavo to brush
1. To make the pastry, mix together all dry ingredients. Add the remaining ingredients and rub with your hands until a dough is formed. Wrap and chill for 30 minutes.
2. Preheat oven to 180°C. Lightly grease a pie dish.
3. To make the filling, mix all ingredients until combined.
4. Remove pastry from fridge. Divide into two pieces (one roughly 2/3 and the other 1/3 of the total dough ball).
5. On a lightly floured (GF if need) surface, roll out the bigger dough ball to roughly 5mm thick, or enough to fit your pie dish.
6. Use dough to line dish and blind bake for 15 minutes.
7. When cooked, remove blind baking beans, fill with filling and sprinkle over flaked almonds.
8. Roll out remaining dough to 3mm thick, and, using a cookie cutter, cut out a cat shape. Roll the rest of the dough into small balls. Arrange pastry shapes over the pie.
9. Brush pastry with melted Cocavo and sprinkle over coconut sugar. Bake for 20-30 minutes, until lightly browned and cooked.
10. Eat warm!