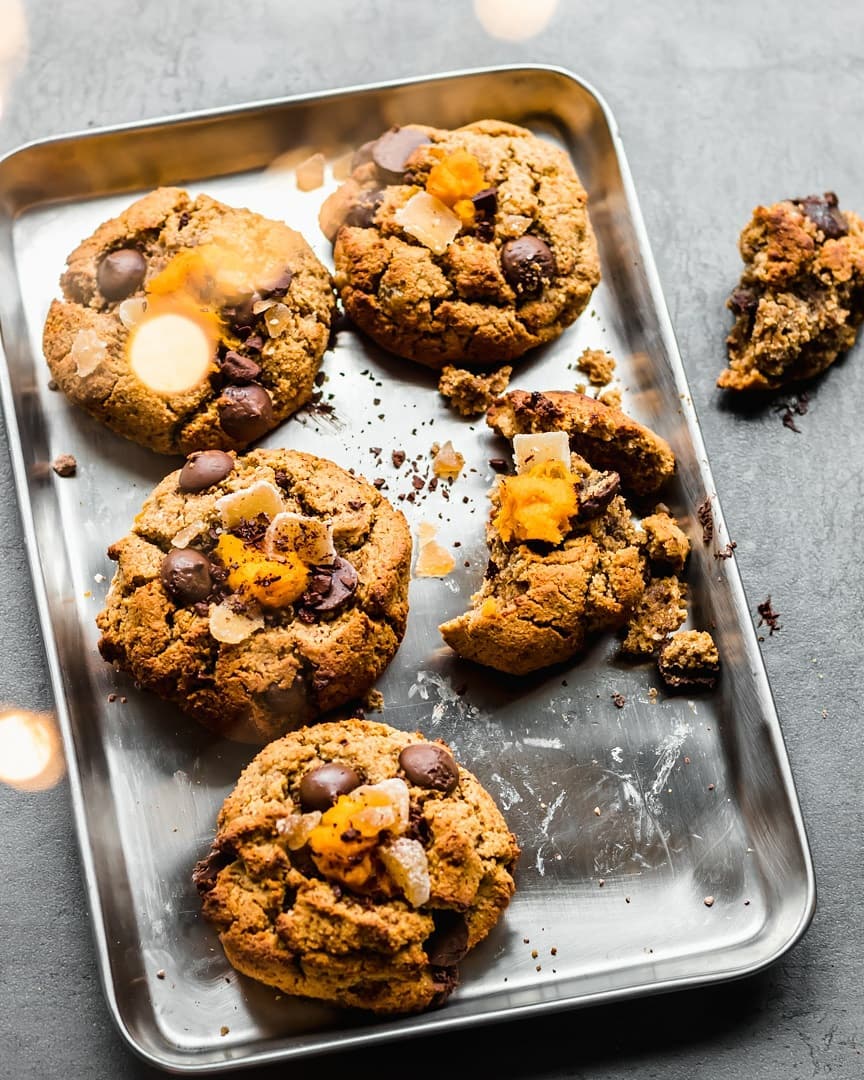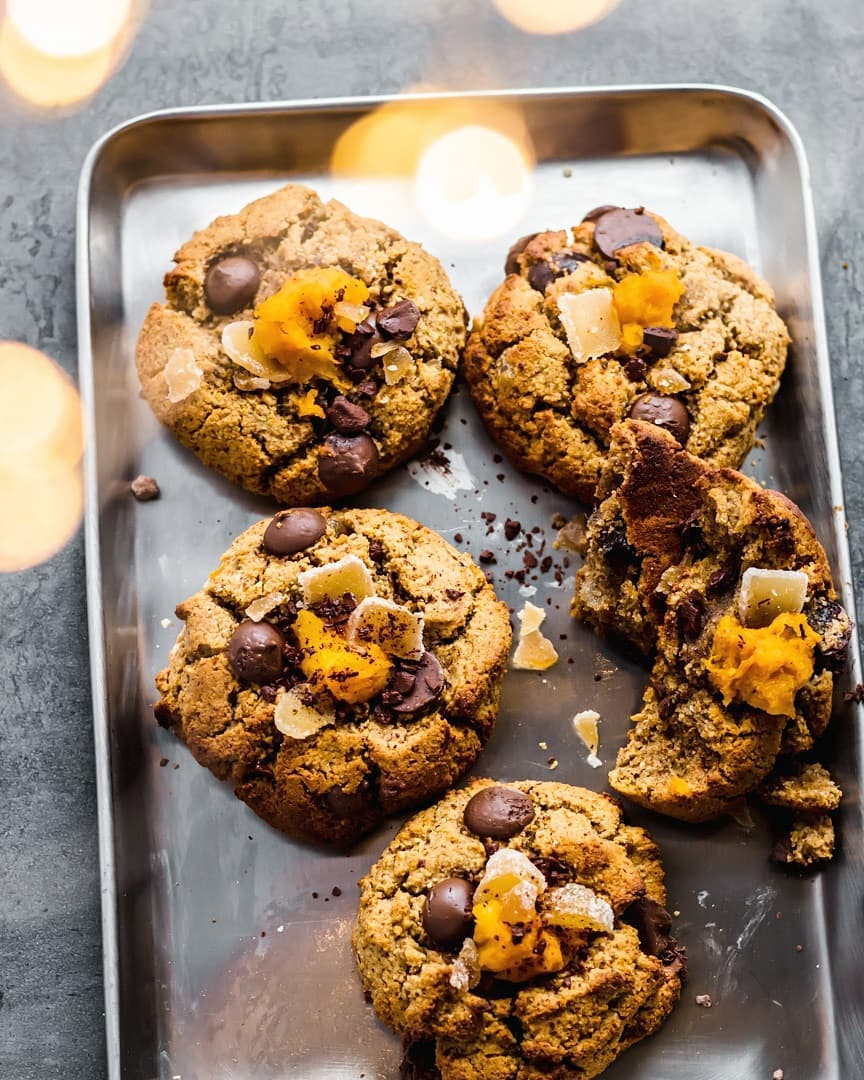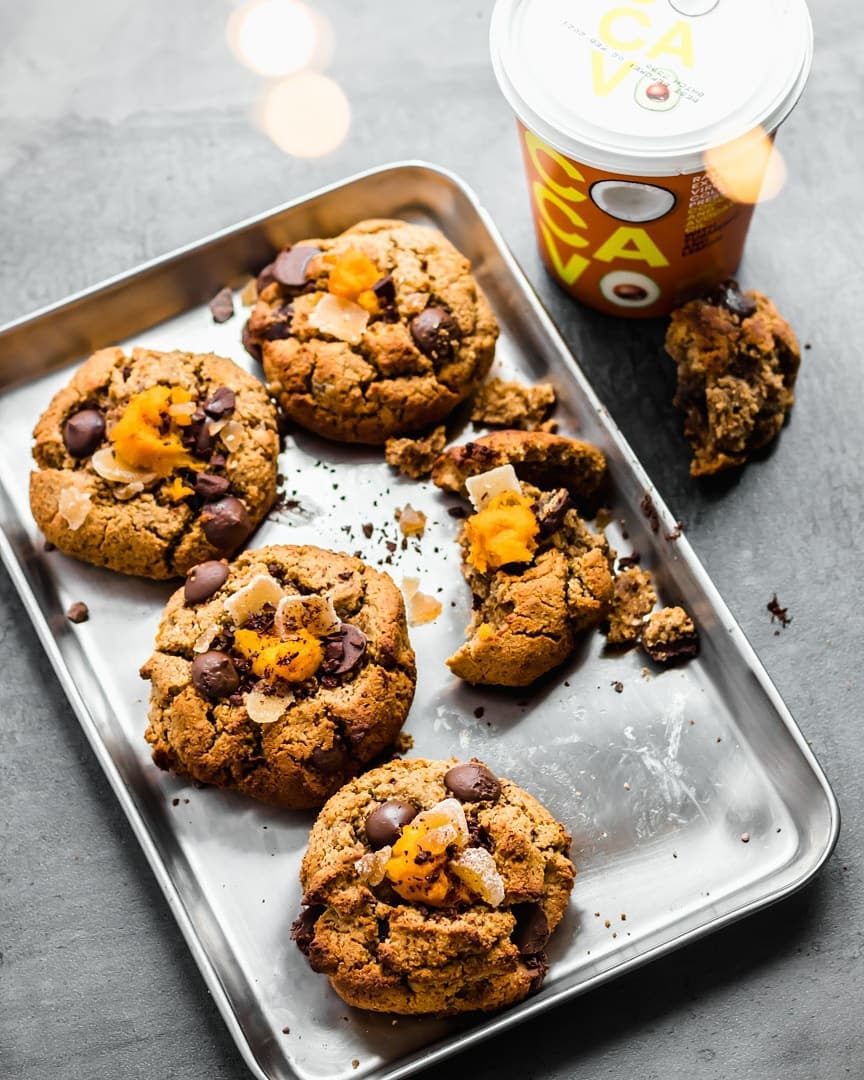 The combo of sweet pumpkin and spice is seriously good, especially with a hint of lemon thanks to Cocavo with Turmeric & Lemon, which also gives the cookies a moist and fluffy texture, zesty flavour, and enhanced yellow colour.
You'll definitely wanna try this out!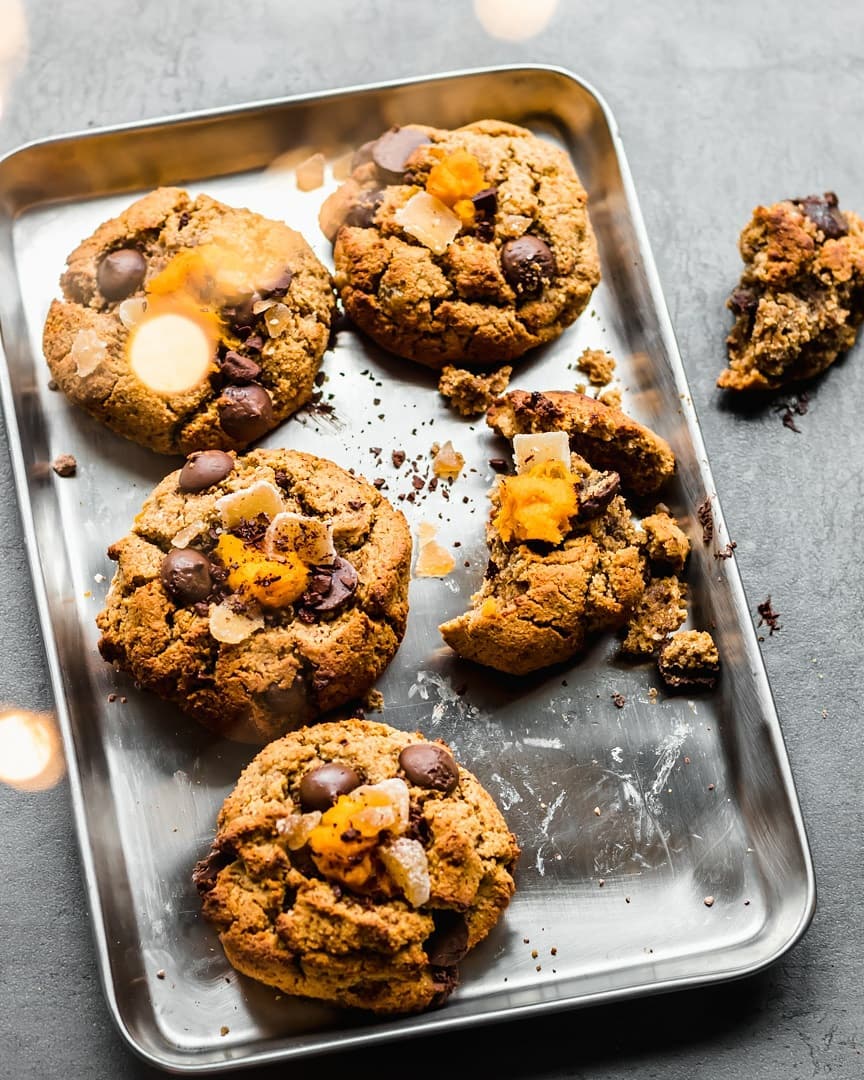 "Sweet pumpkin and spice, is seriously nice. "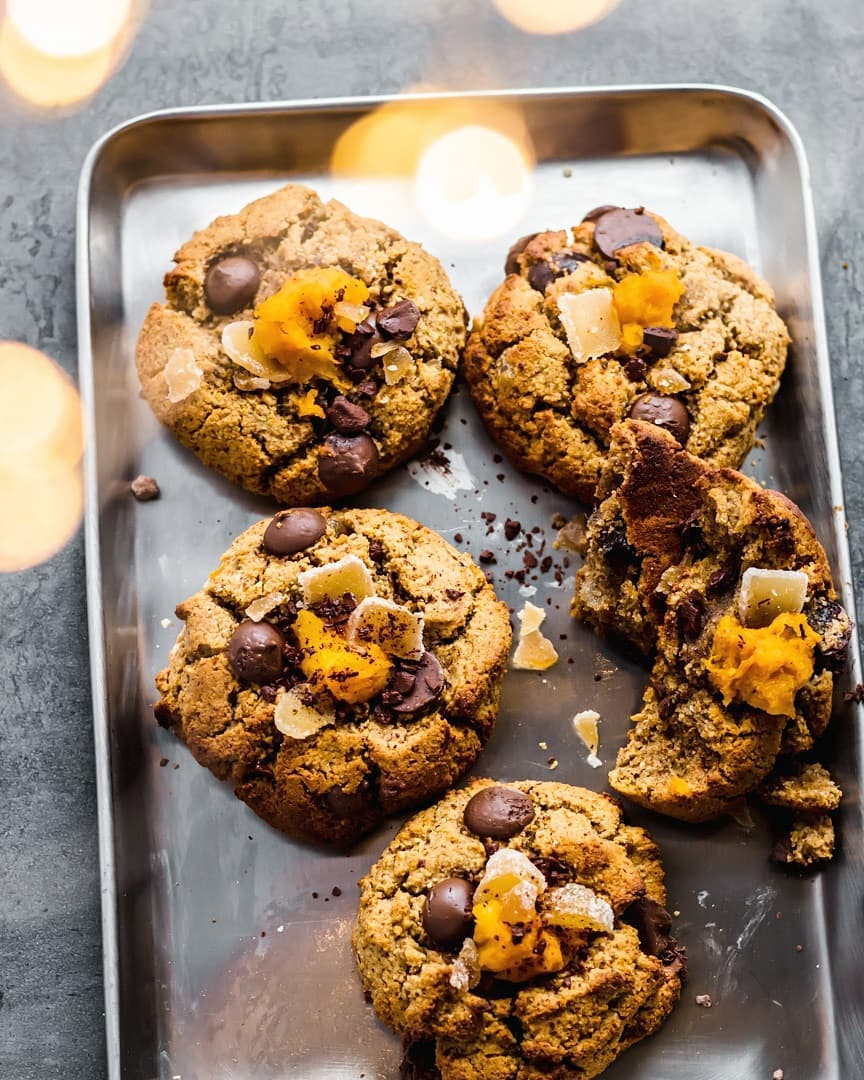 SPICED PUMPKIN, CHOCOLATE & GINGER SOFT COOKIES
• 1 1/2 cups almond meal
• 1/3 cup coconut flour
• 1/4 cup rice flour
• 1/4 cup cornstarch
• 1 1/2 tsp baking powder
• 1 tsp ground ginger
• 1 tsp ground cinnamon
• 1/4 tsp ground allspice
• 1/4 tsp baking soda
• 1/4 tsp salt
• 1/4 cup Cocavo with Turmeric & Lemon
• 1/4 cup mashed pumpkin
• 1/4 cup + 2 tbsp maple syrup
• Generous handful chocolate pieces
• Handful crystallised ginger, chopped
1. Preheat oven to 180°C. Line a baking tray with baking paper.
2. Mix all the dry ingredients together. Add wet ingredients and stir to combine.
3. Fold in chocolate and crystallized ginger.
4. Form large balls of cookie dough and arrange on a baking tray, flattening lightly (leaving 2cm between each). Make an indentation in the top of each, and fill with a little mashed pumpkin.
5. Bake for 15 minutes, until lightly browned. Allow to cool slightly, and enjoy while the cookies are warm!