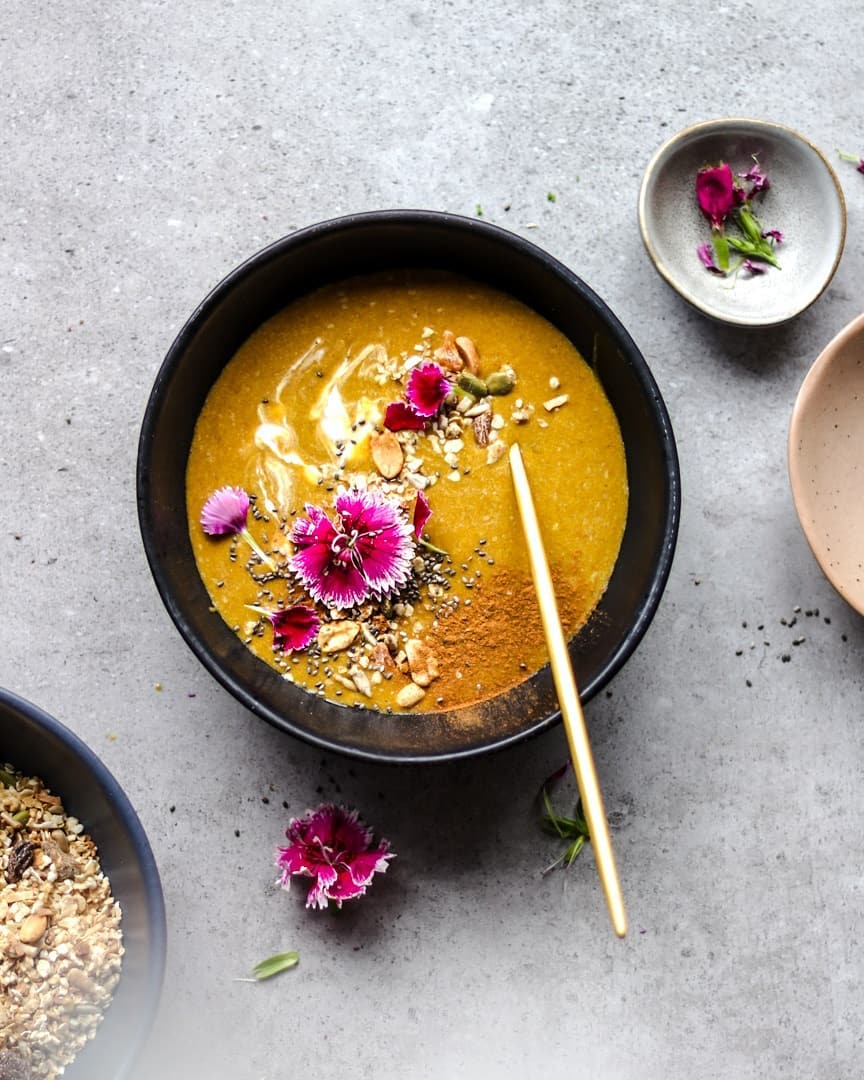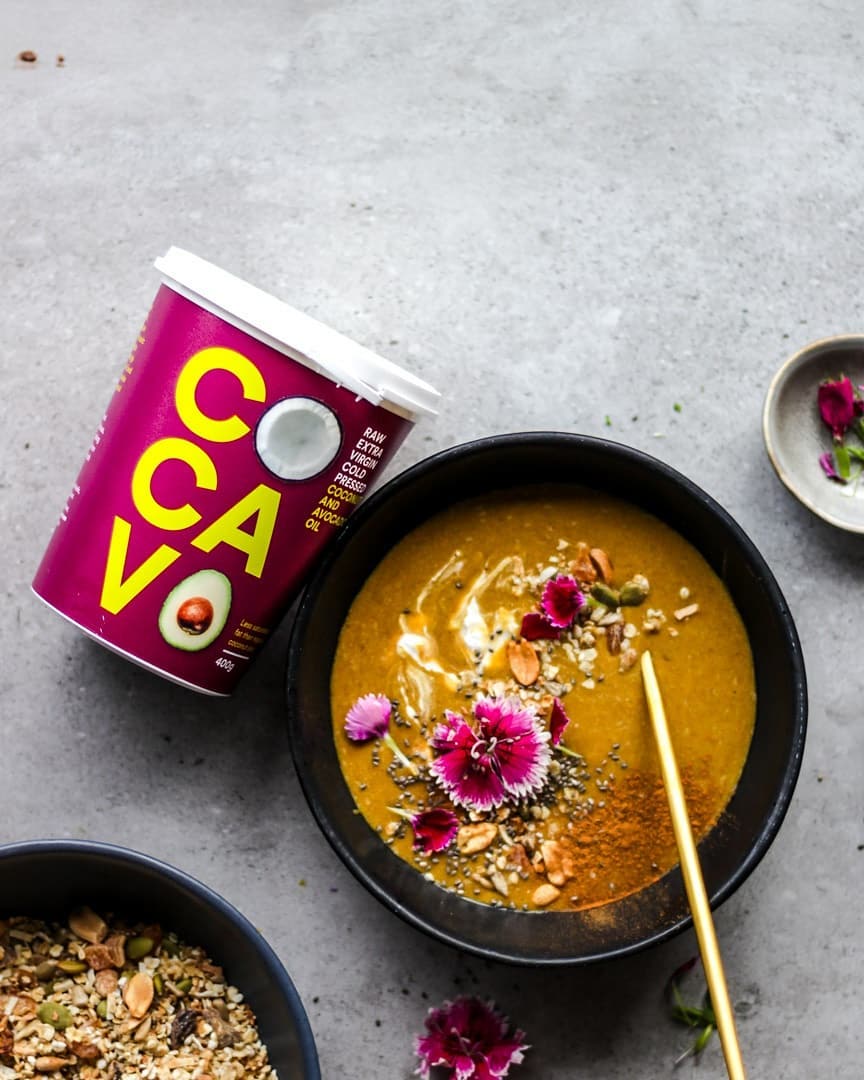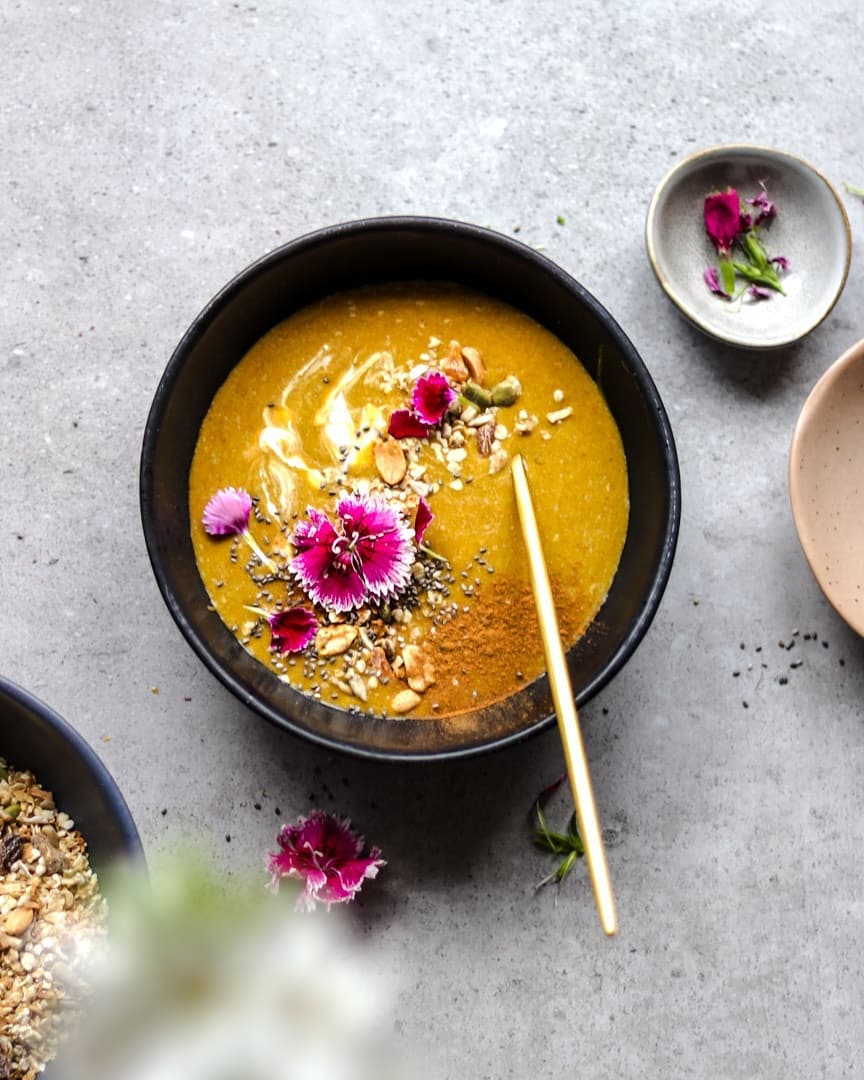 Add any of the Cocavo oil variants to your smoothies to play around with new flavours, get a smooth creamy texture, and give your body an extra boost of health benefits.
This spiced turmeric smoothie uses Cocavo Original as a source of "good" fats, which are necessary for curcumin absorption (the good stuff in turmeric which helps with inflammation).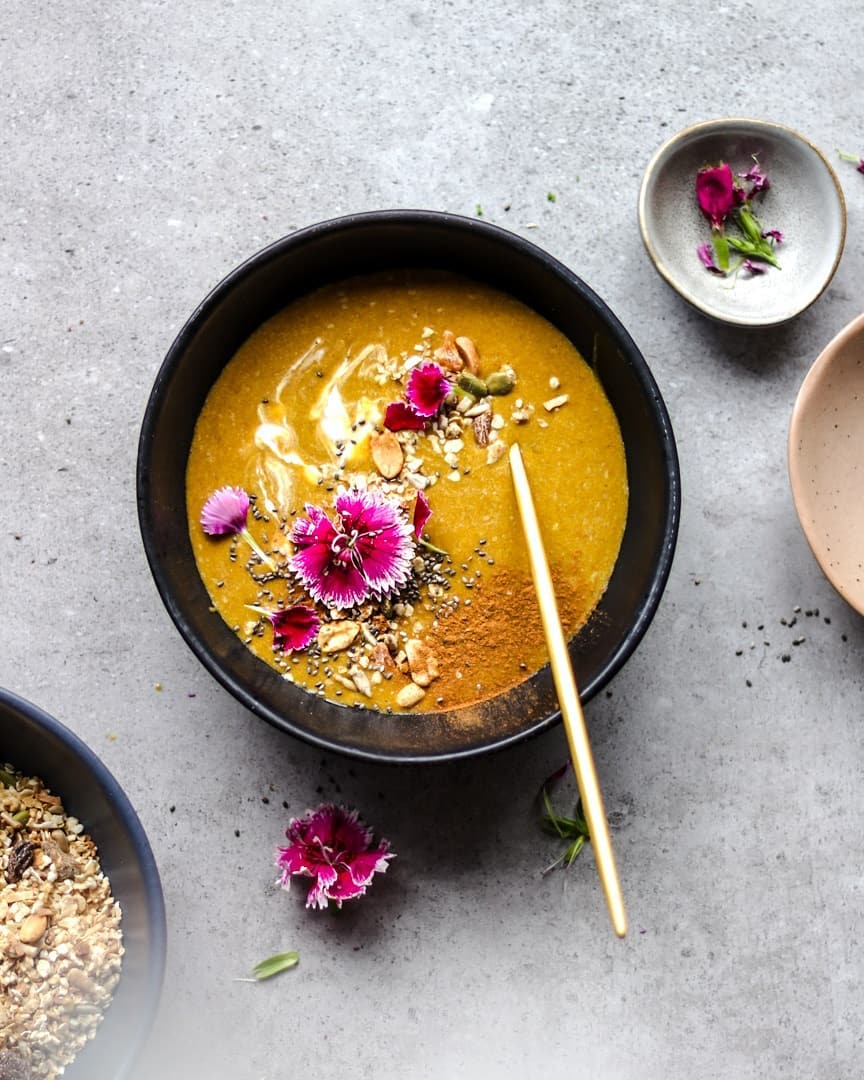 " Smoothies with cooling ginger are ideal for those warmer Summer months. "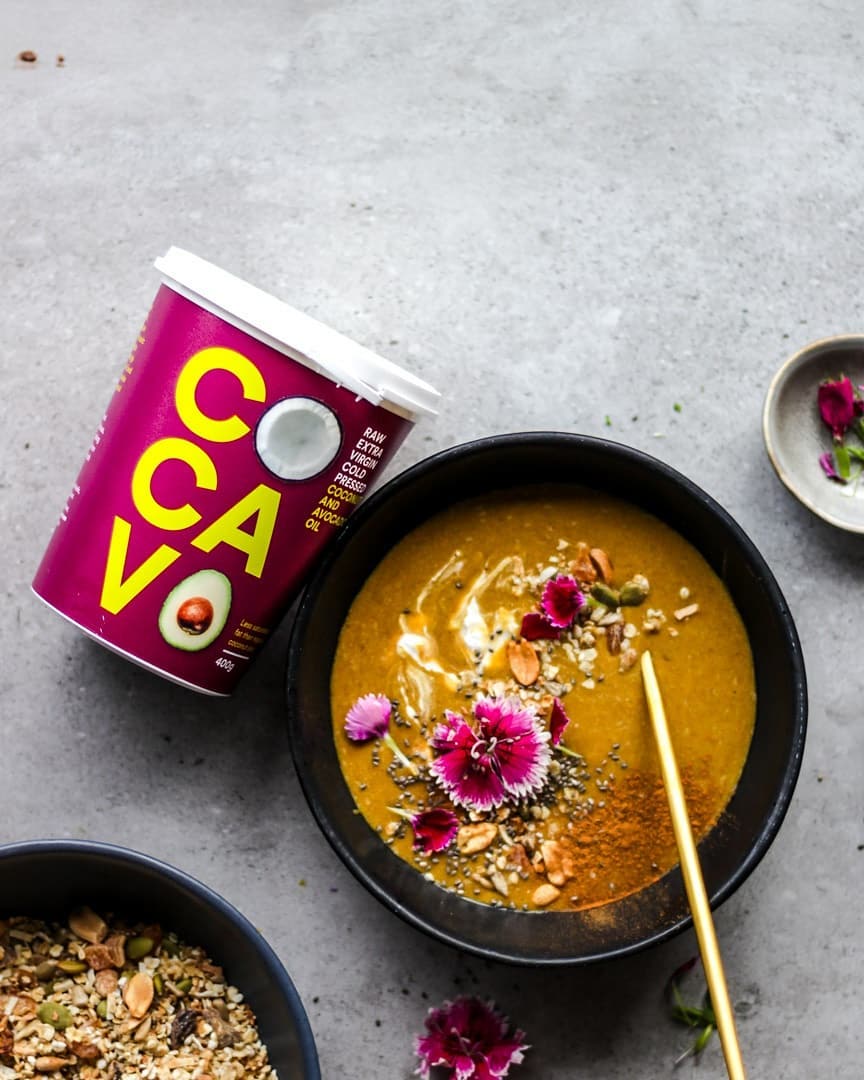 Try adding one of the Cocavo oil variants into your smoothies for a simple and easy way to get a wide range of health benefits and a delicious creamy texture. 
️SPICED TURMERIC COCAVO SMOOTHIE
• 1 large banana, frozen
• 1/2 tbsp Cocavo Original
• 1/2 tsp ground ginger
• 1/4 tsp ground cinnamon
• 1/4 tsp turmeric
• Pinch ground black pepper
• 2 tbsp vanilla protein powder
• 1/2 cup milk of choice/water
1. Chuck everything in a blender and blend until smooth.
2. Enjoy!