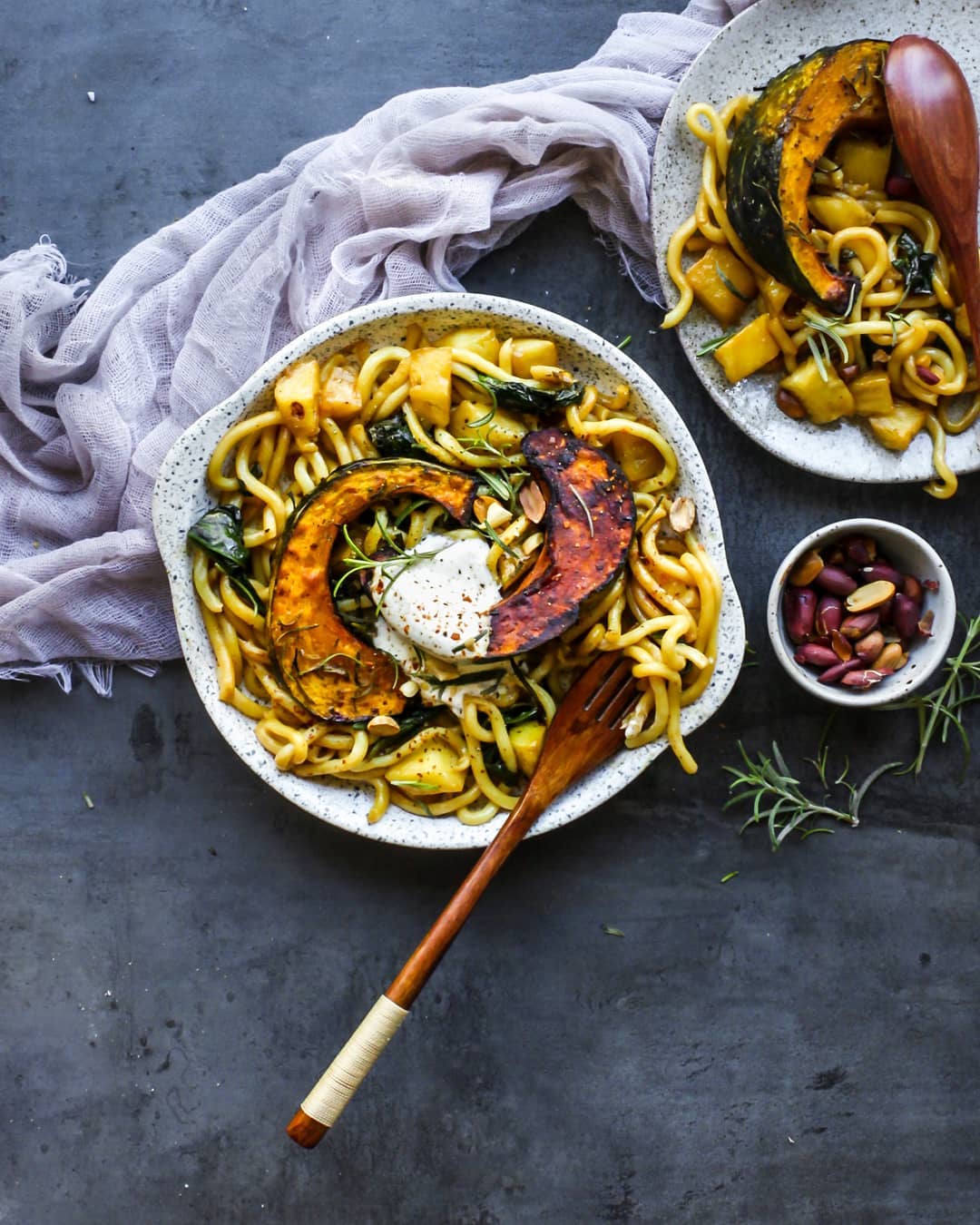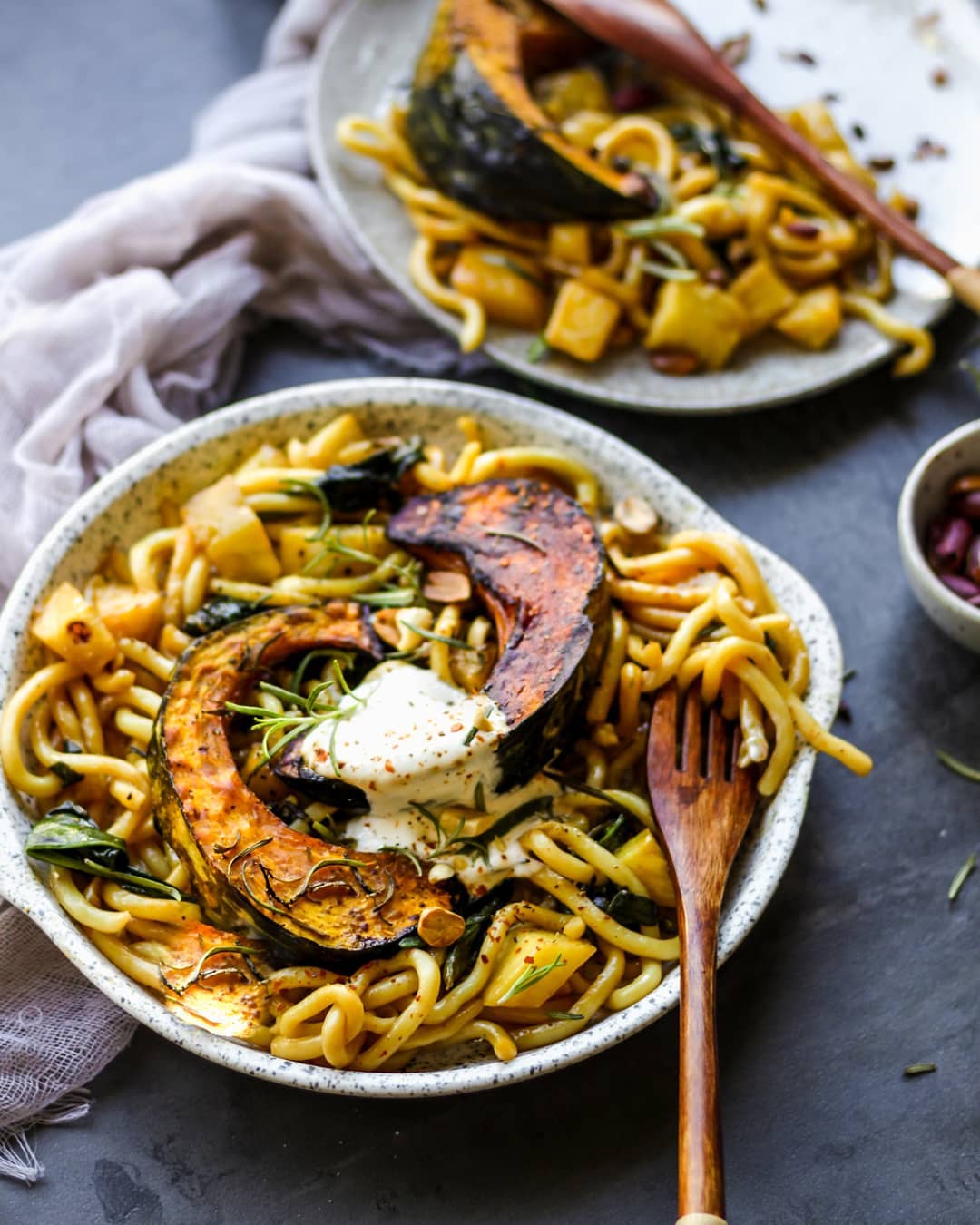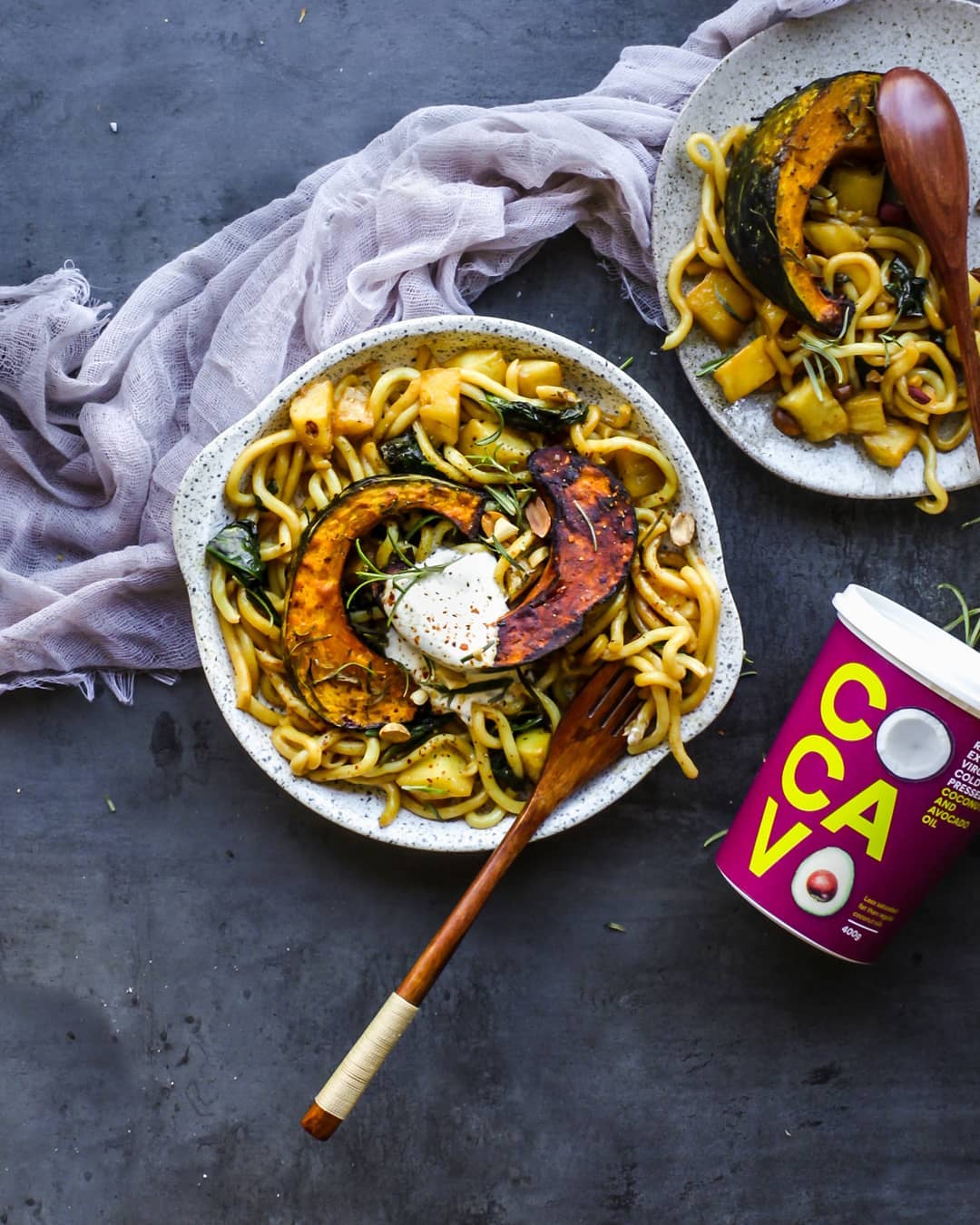 Udon noodles are just the best! They're thick, chewy and soak up loads of flavour, which makes them perfect in soups or stir fry's (like this recipe!).
This dish is made with Cocavo Original, which not only adds the nutritional benefits of coconut and avocado, but also adds the addictive texture and deliciously unique flavour.
This recipe uses pineapple and hoisin sauce, adding some extra sweetness and delicious flavour notes! Accompanied with  chewy glazed pumpkin, this recipe has it all!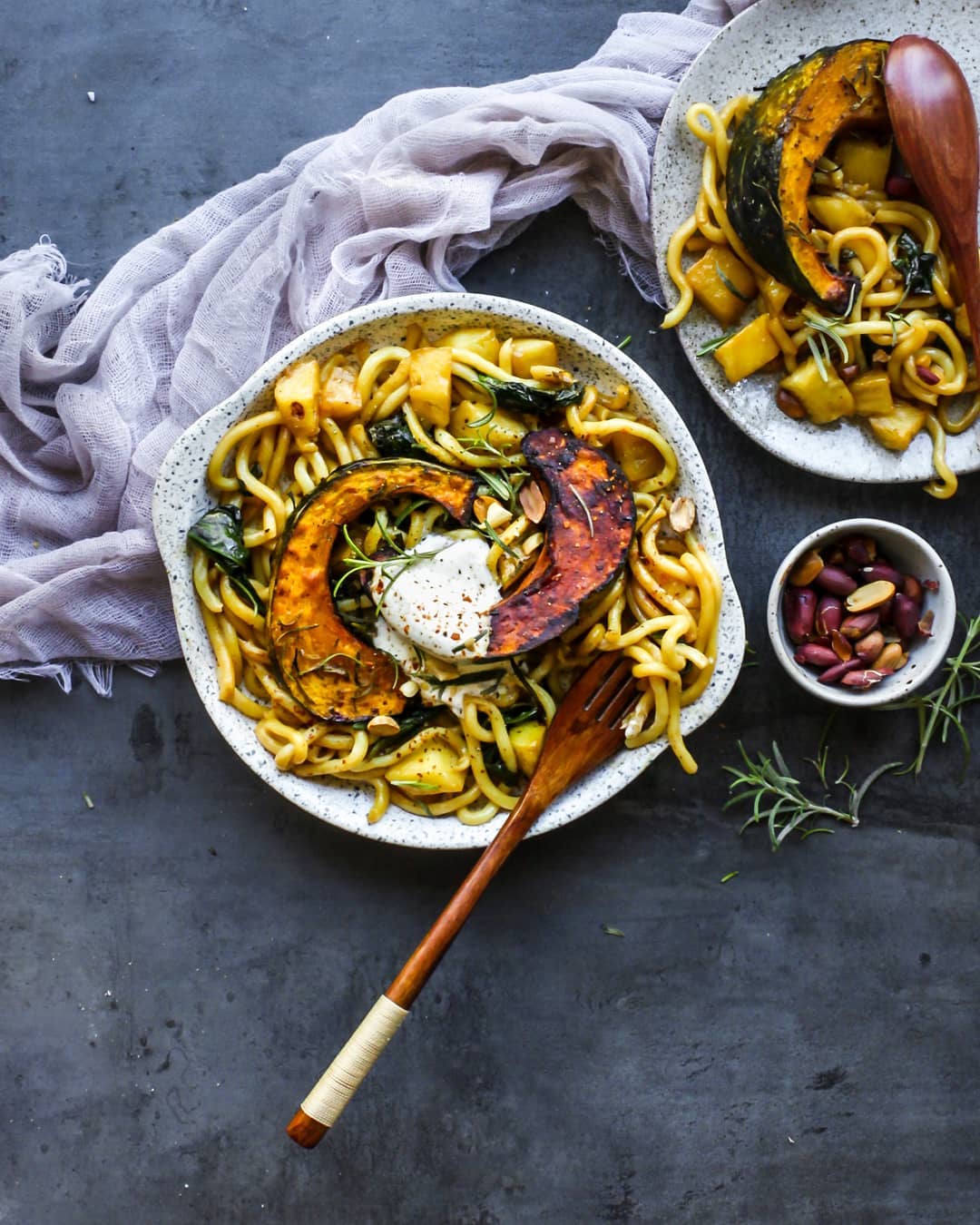 " T

his recipe has it all!

  "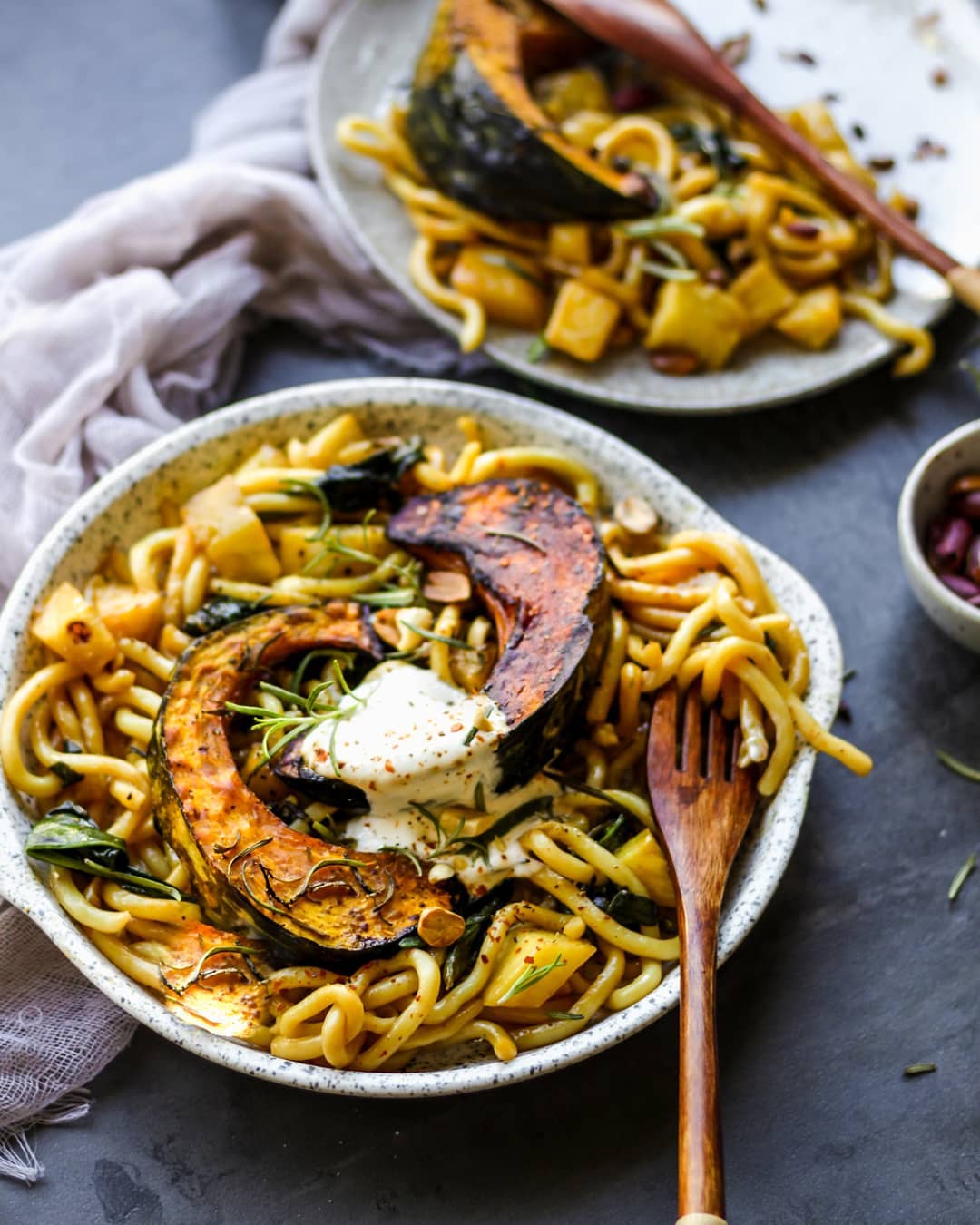 Here is the recipe.
UDON NOODLE GLAZED PUMPKIN STIR-FRY 
Serves 2-3
SOY GLAZED PUMPKIN
• 250g pumpkin, deseeded and sliced into 1 1/2 inch thick pieces
• 1 tbsp Cocavo Original, melted
• 1 tbsp soy sauce
• 2 sprigs rosemary, leaves torn
• Salt and pepper, to season
UDON NOODLES
• 1 tbsp soy sauce
• 1 tbsp maple syrup
• 1/2 tbsp Cocavo original
• 1/2 tbsp Hoisin sauce
• 150g pineapple, chopped
• 25g spinach, torn
• 200g udon noodles, cooked according to packet directions and drained
1. Preheat oven to 180°C. In a small bowl, whisk together Cocavo and soy sauce to combine.
2. Place pumpkin on a medium baking tray, drizzle with the Cocavo-soy mixture, then sprinkle over rosemary and a season of salt and pepper. Bake for 35 minutes, or until soft. Remove from oven and allow to cool.
3. Meanwhile, add soy sauce, maple syrup, Cocavo original and hoisin sauce to a large frying pan over medium-high heat. Add pineapple and cook, stirring, for 5 minutes, until softened and sauce is slightly reduced.
4. Add spinach and udon noodles and toss to combine, cooking until spinach is wilted and sauce is reduced to your liking.
5. ENJOY!!!