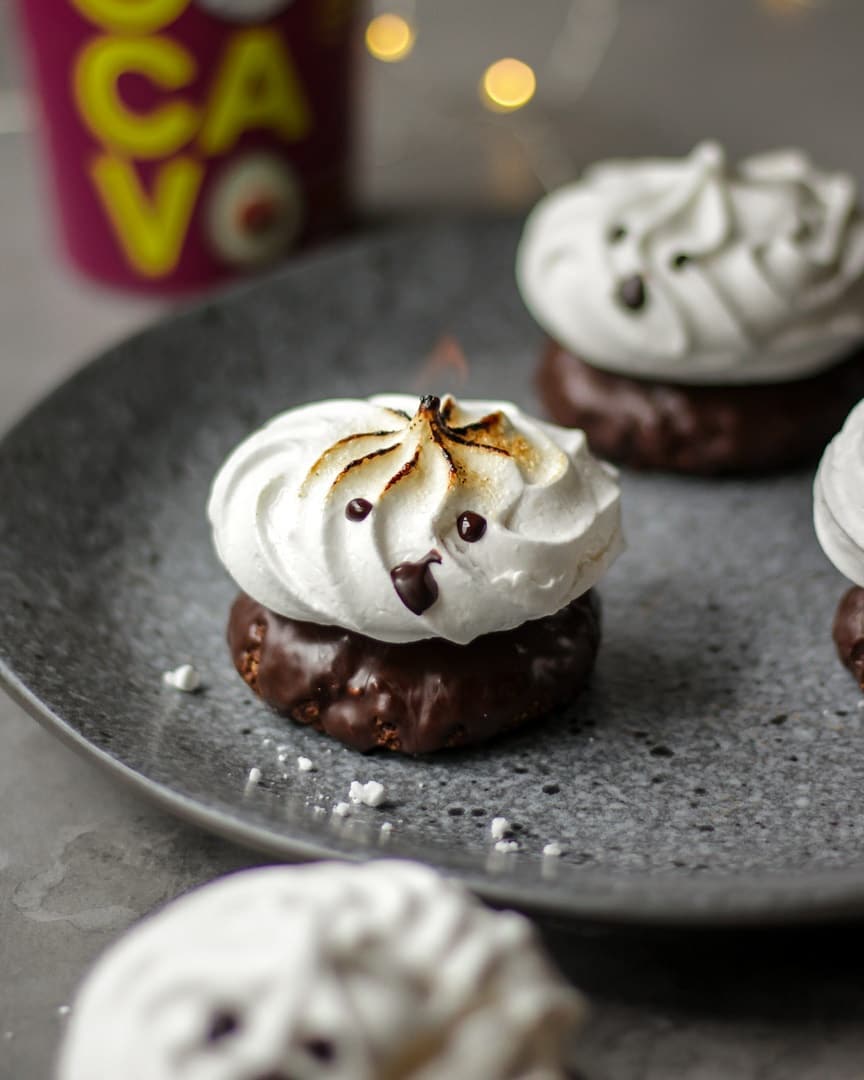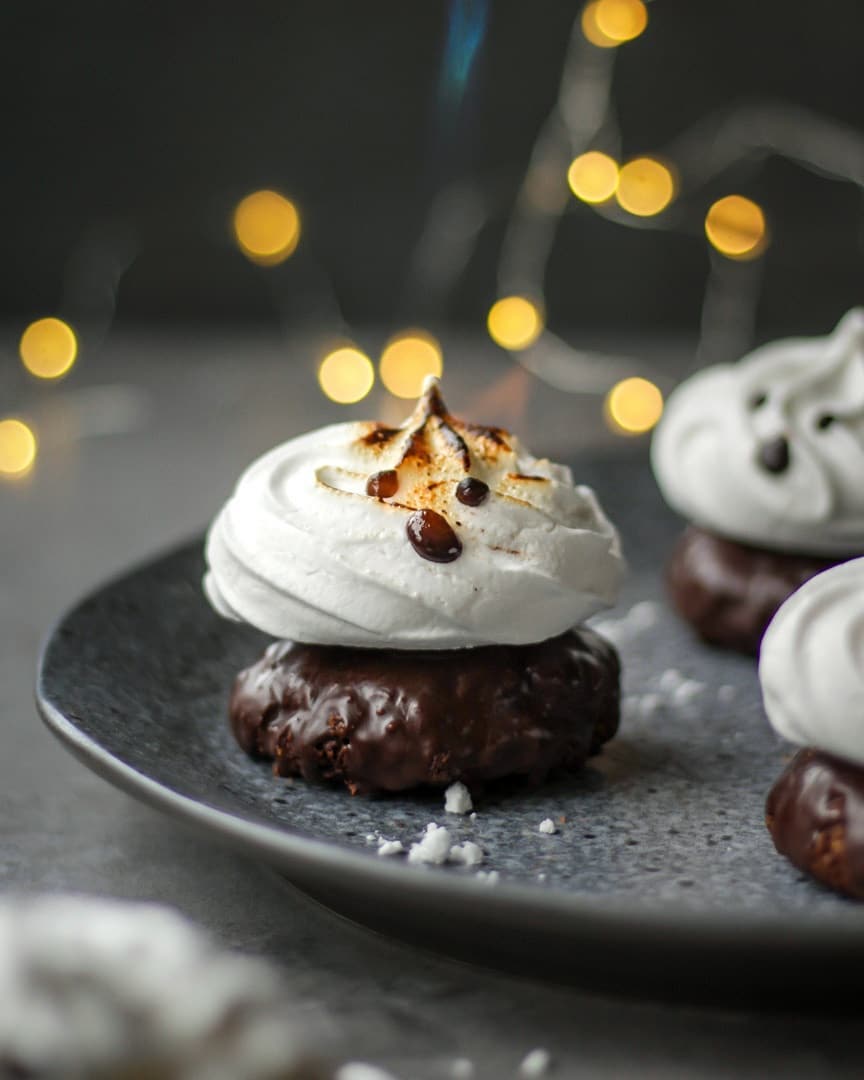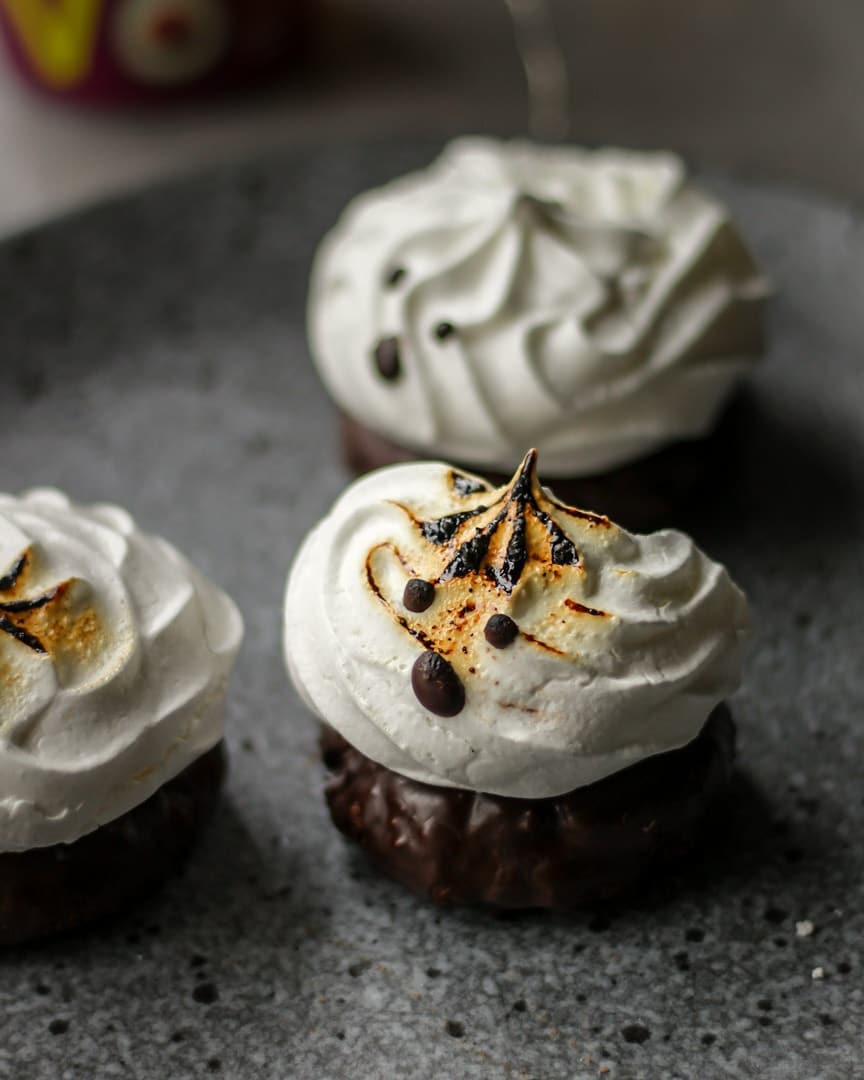 Are you looking for a cute vegan, gluten-free and refined sugar-free Halloween treat? Let's be honest, we're going to make these throughout the entire year!
Vegan meringue ghosts stuck to chocolate-covered chocolate cookies need to become a 'thing'!
These decadent treats are basically just upgraded s'mores. Using vegan meringue instead of marshmallows, and gluten-free, refined sugar-free chocolate cookies instead of Graham crackers.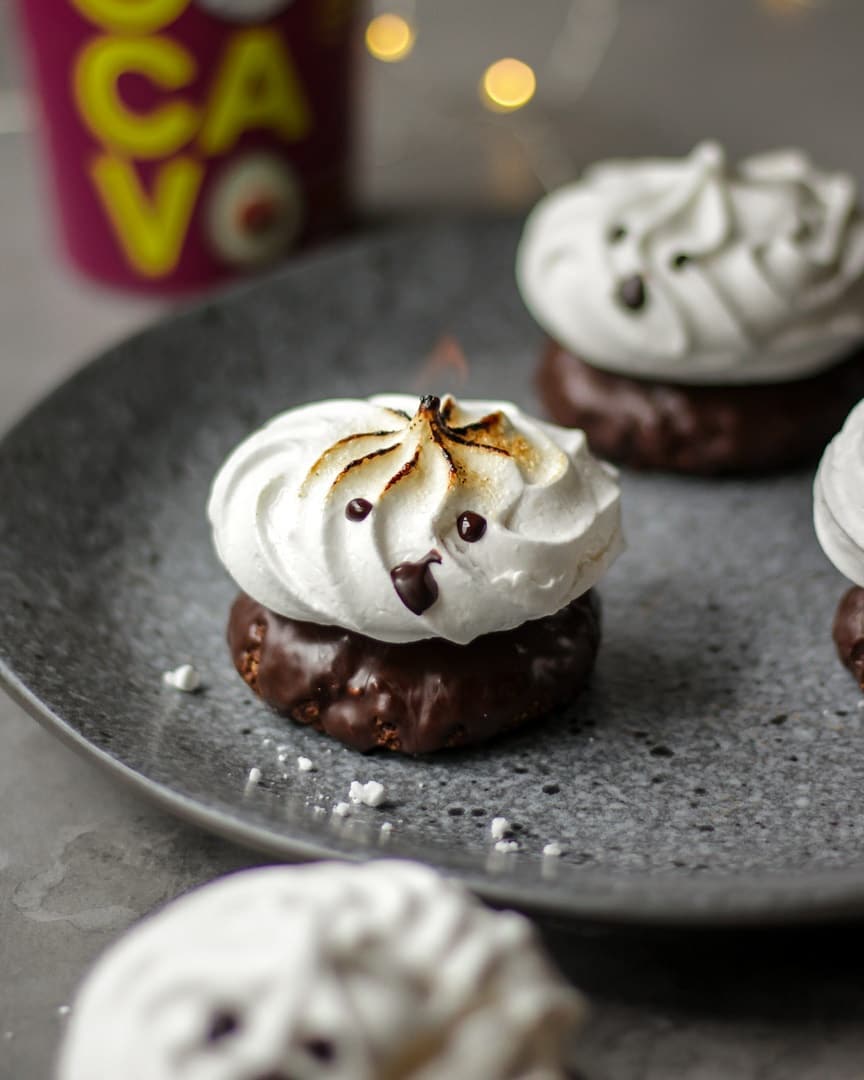 " Basically just upgraded s'mores. "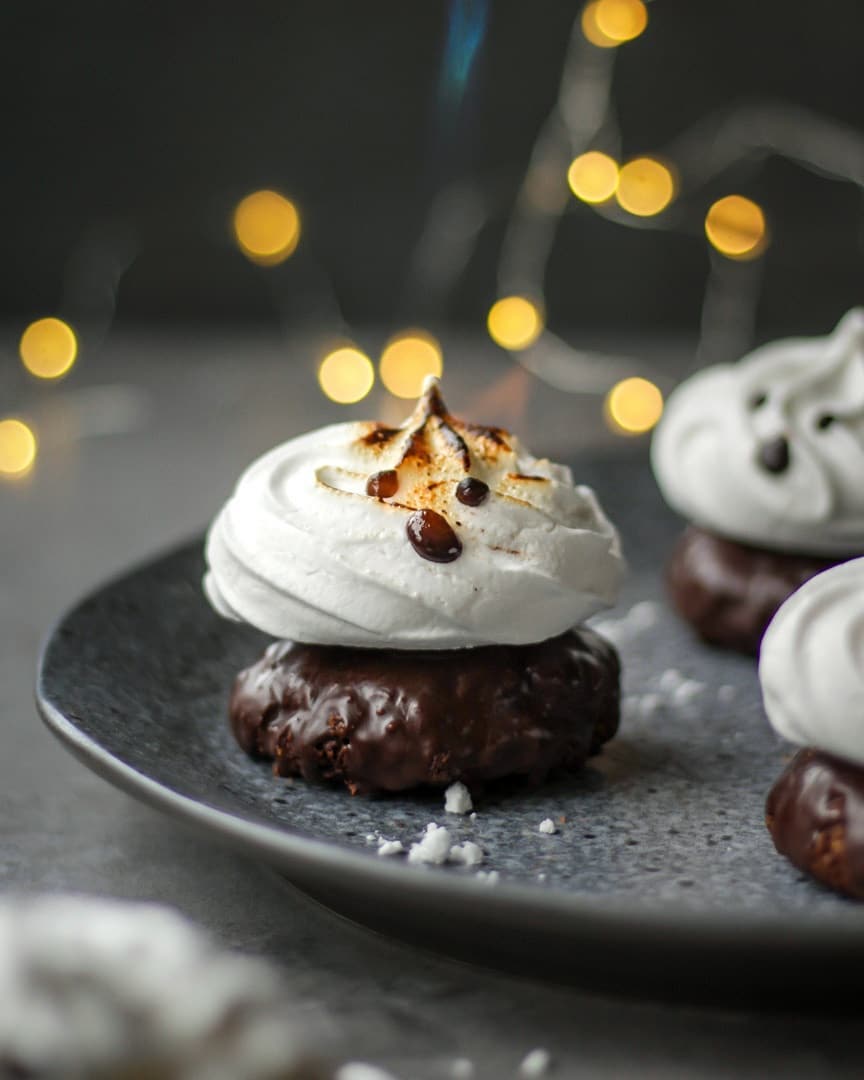 The details on these ghosts are made with a chocolate sauce that sets, which not only makes the face of the ghosts but also attaches the meringues to the chocolate cookies.
The sauce also covers the cookies for a delicious coating. Made with Cocavo original, using a blend of extra-virgin avocado and coconut oils. Meaning, these cookies provide a healthy source of fats, which is a healthier alternative to the overload of processed sweets Halloween usually ends up in!
Here's the recipe:
VEGAN MERINGUE GHOSTS ON CHOCOLATE-COVERED COOKIES
MERINGUES
• 90ml aquafaba (water from a can of chickpeas)
• 3/4 cup/155g castor sugar (can use coconut sugar, however meringues will be golden brown in colour)
• 1/2 tsp/3g cream of tartar
COOKIES AND CHOCOLATE DETAILS
• 6 pre-baked chocolate cookies
• 3/4 cup dark chocolate
• 2 tbsp Cocavo Original
• 1 tbsp cocoa powder
1. To make the pavlovas, place aquafaba in the bowl of a stand mixer. Using the whisk attachment, whisk for 10 minutes, or until firm peaks are formed. The aquafaba should not move when the bowl is tipped upside down.
2. Gradually add the castor sugar, 1 tbsp at a time and beating very well after each addition. It should take no less than 20 minutes to add all of the sugar.
3. Add the cream of tartar and whisk to combine.
4. Fill a piping bag with the mixture and pipe 6 mini pavlovas onto a baking paper-lined tray (leaving room for the pavlovas to expand a little).
5. Place in preheated 80°C oven (100°C fan-forced), and bake for 1 hr 15 minutes. Then, turn off the oven and leave the pavlovas in the oven for a further 5 hours to allow the pavlovas to dry out.
6. When dry, make the chocolate sauce. Melt all ingredients, whisking occasionally, over a double-boiler until melted, smooth and combined.
7. On each meringue, carefully paint eyes and a gaping mouth using a small spoon or culinary paint brush to create ghost faces.
8. Place cookies on a wire rack over a sheet of baking paper. Drizzle each with chocolate sauce, letting it run over the sides to cover. While still wet, place a decorated ghost meringue on top of each. As the sauce hardens, the meringues will stick.