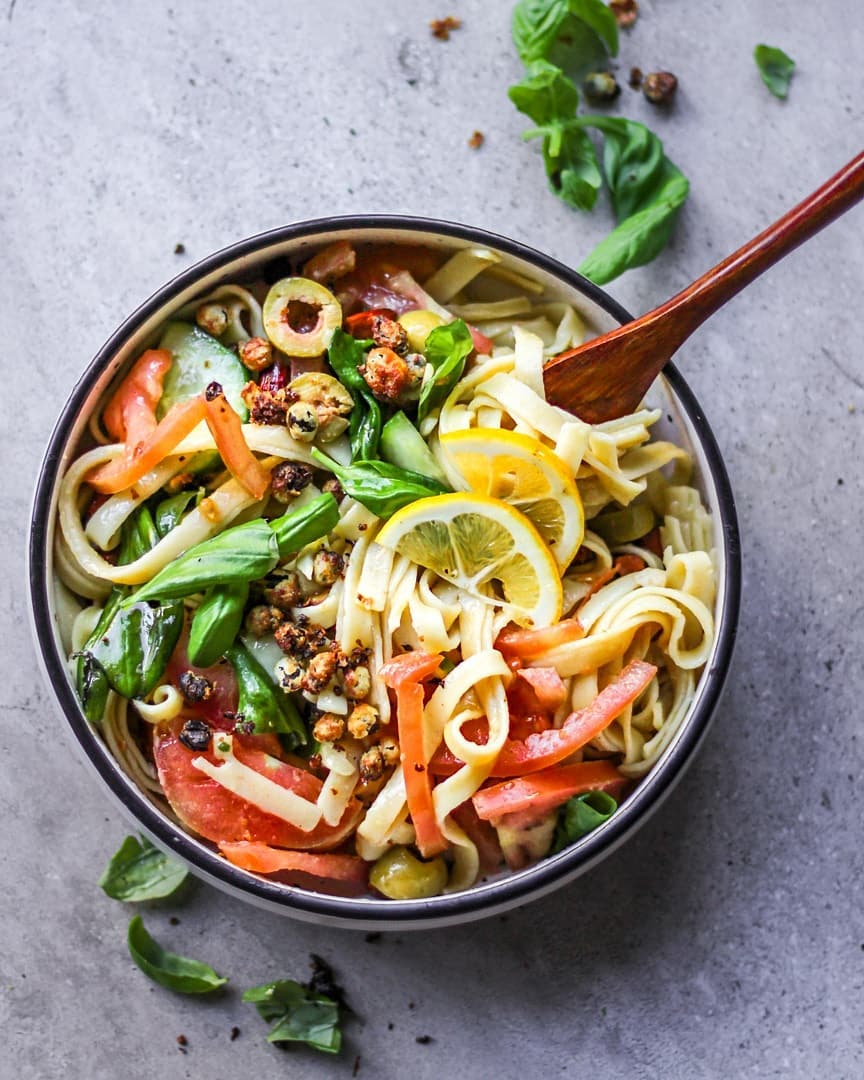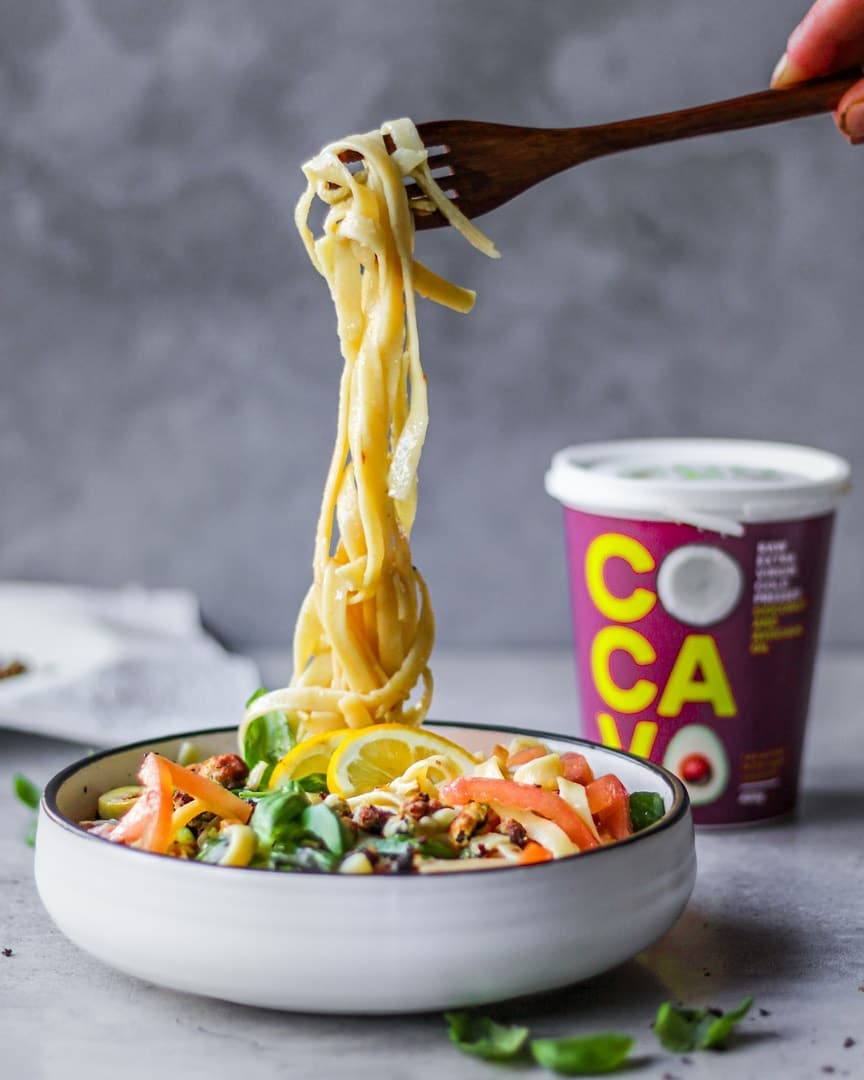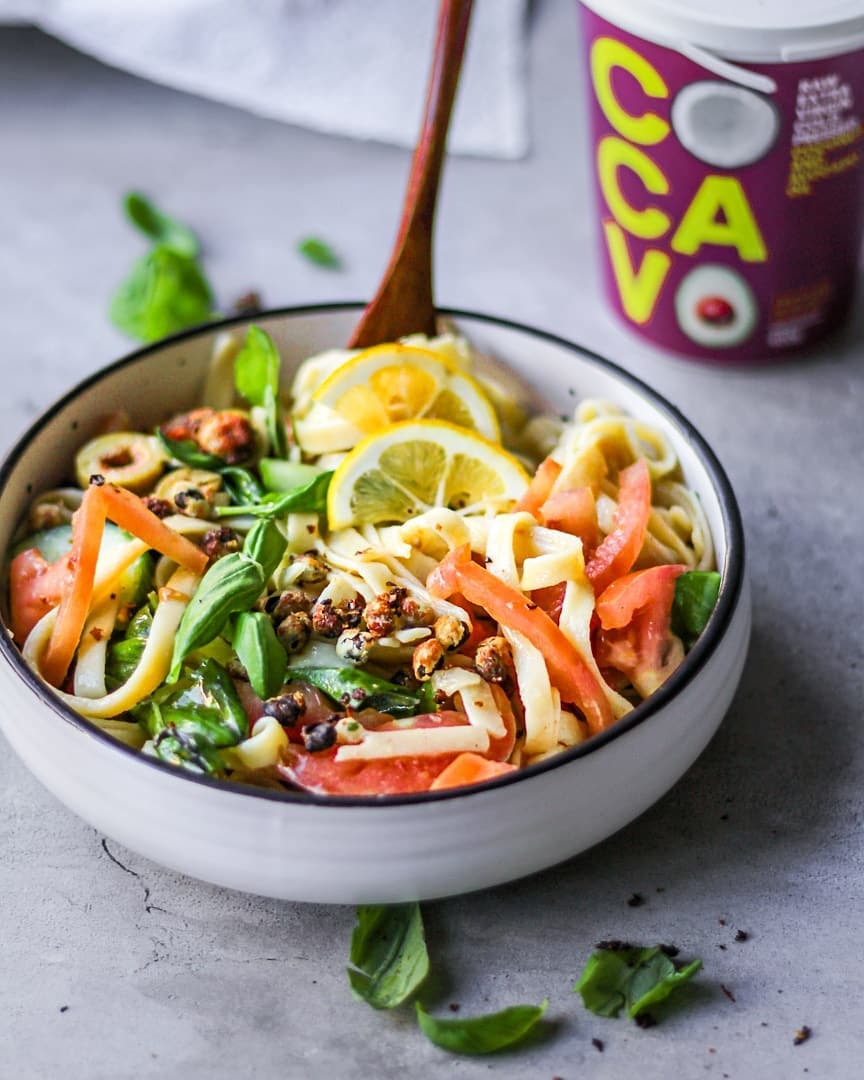 Sometimes less is more, and that's definitely the case for this Caprese Fettuccine with Fried Capers and Almonds!
This recipe is super fresh and delicious and can be thrown together in minutes.
The dressing is a light mixture of the delicious Cocavo, with some lemon juice and a season of salt and pepper. So simple!
And of course, the star of the show here is those crispy capers! They're a must-try!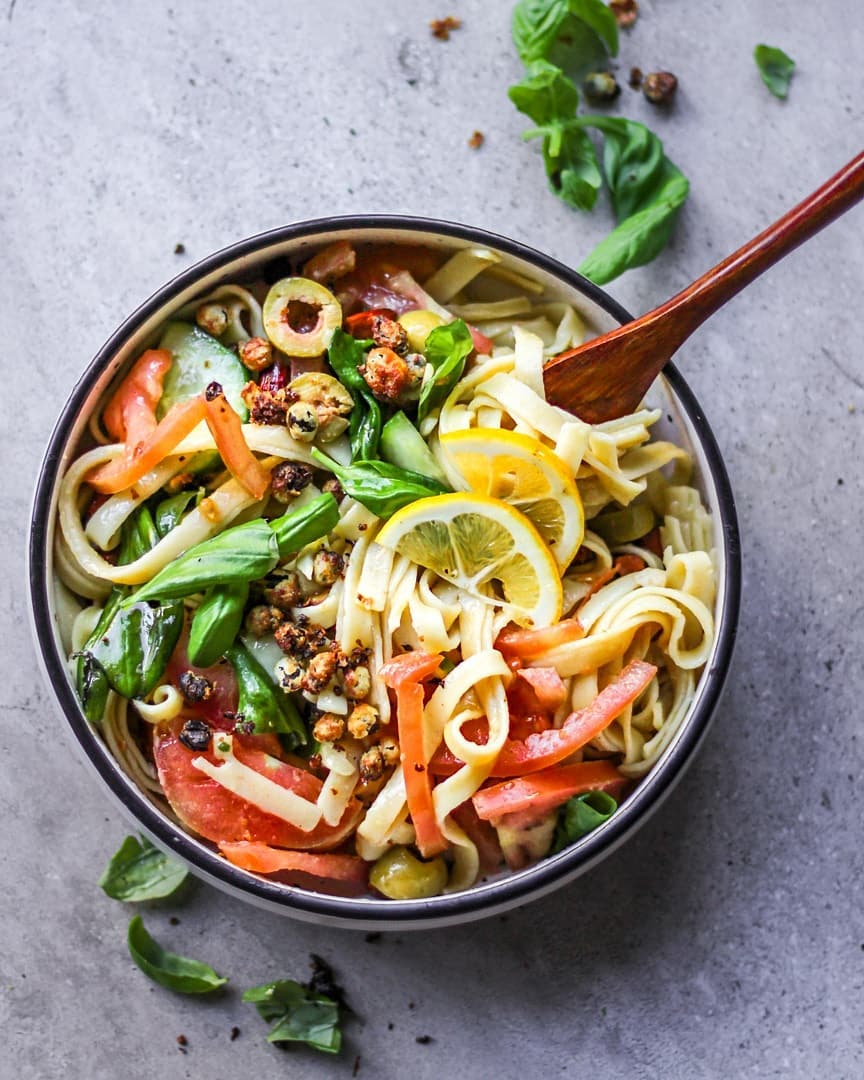 " The star of the show here is those crispy capers!  "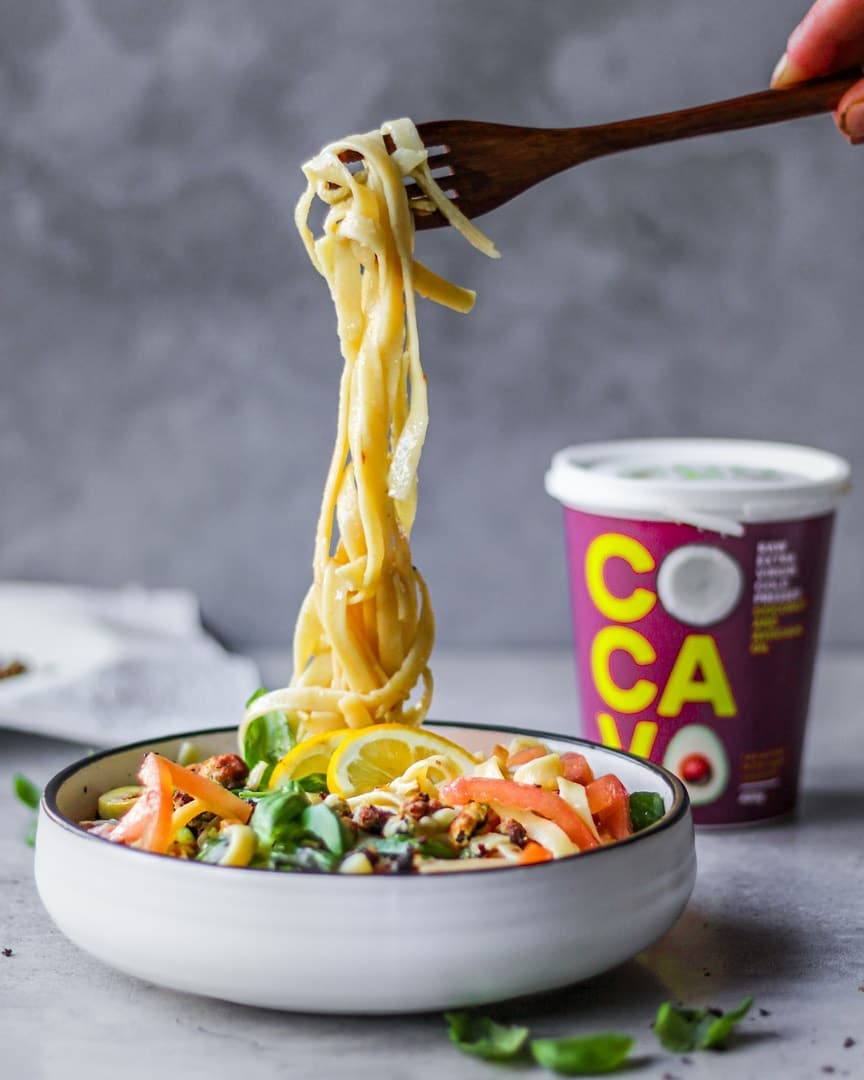 CAPRESE FETTUCCINE WITH FRIED CAPERS & ALMOND
150g fettuccine
6 green olives, sliced
1/2 cucumber, halved lengthwise and sliced
2 tomatoes, halved and sliced
1/2 cup roasted almonds, chopped
1/4 cup Cocavo Original
1/2 lemon, juiced
Pinch salt and pepper
1/4 cup capers
2 tbsp cornflour
1. Cook fettuccine according to package directions. Prepare all the vegetables.
2. To make the dressing, whisk together Cocavo, lemon juice, and salt and pepper until frothy and combined.
3. To make the fried capers, heat 2cm oil in a saucepan over high heat. Toss capers in the cornflour until coated. When the oil is hot, add half the capers (try not to overcrowd the pan). Fry for 1-2 minutes, until golden brown and crispy. Remove with a slotted spoon and drain on paper towels. Repeat with remaining capers.
4. When pasta and capers are cooked, toss all ingredients (except for the fried capers) in the dressing until combined. Finally, sprinkle over fried capers and enjoy!