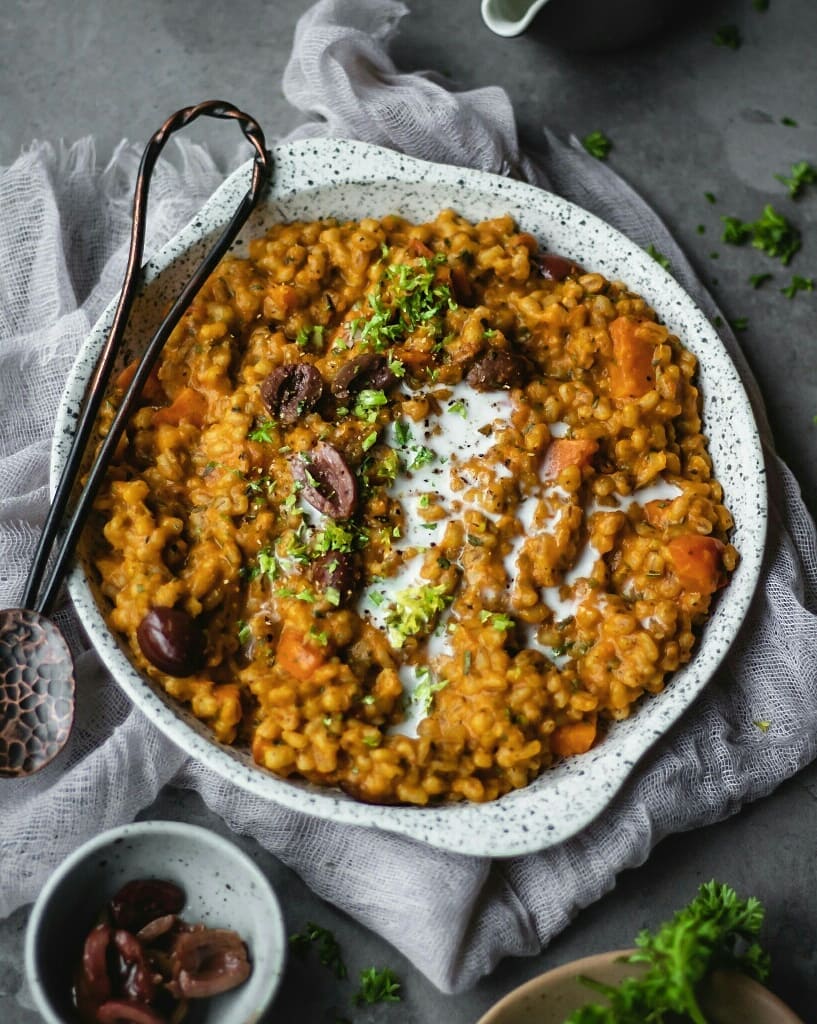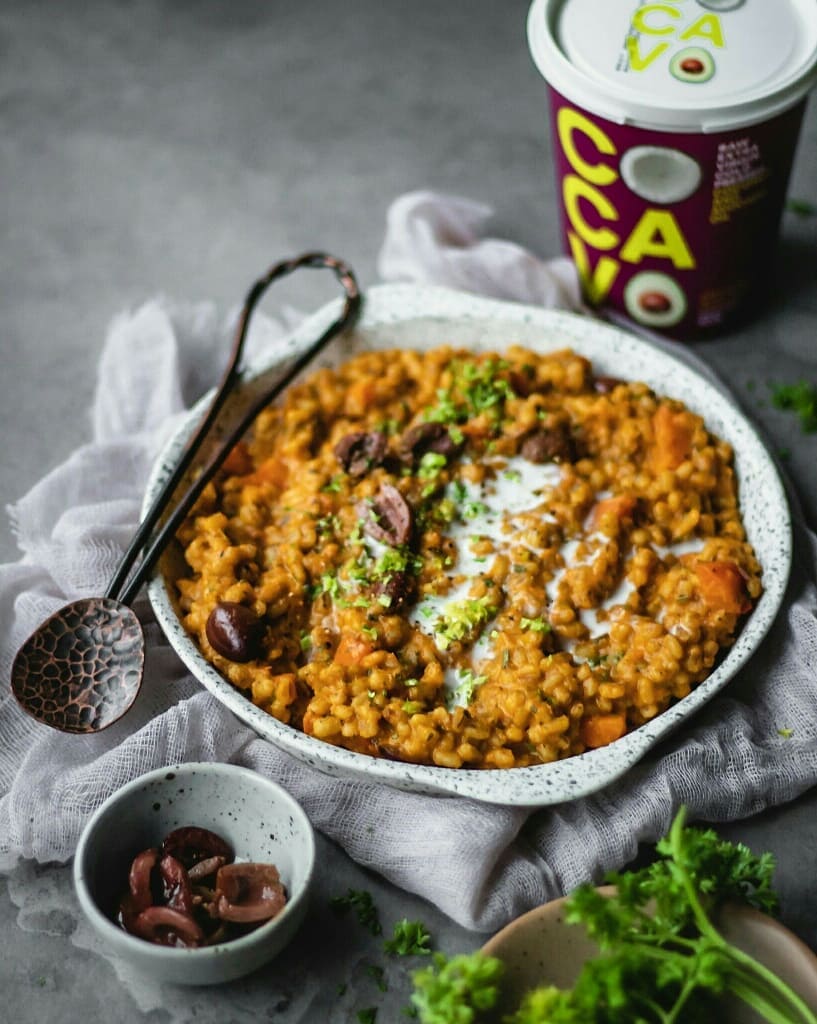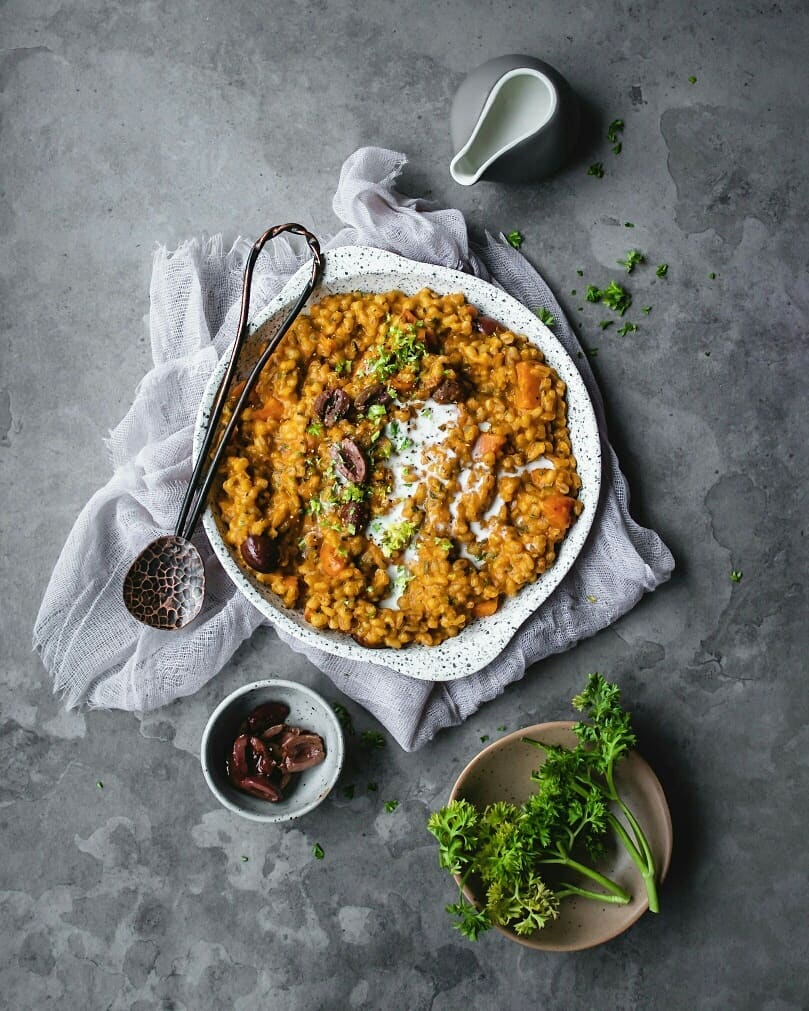 If you haven't tried cooking barley risotto before, you are missing out! Barley is such a versatile grain, with a delicious bite and nutty flavour; which adds a fresh twist to this risotto.
The base of this risotto is cooked in Cocavo Original, which a healthier, plant-based alternative to butter. Cocavo is a delicious source of fats that makes this risotto so creamy and moreish.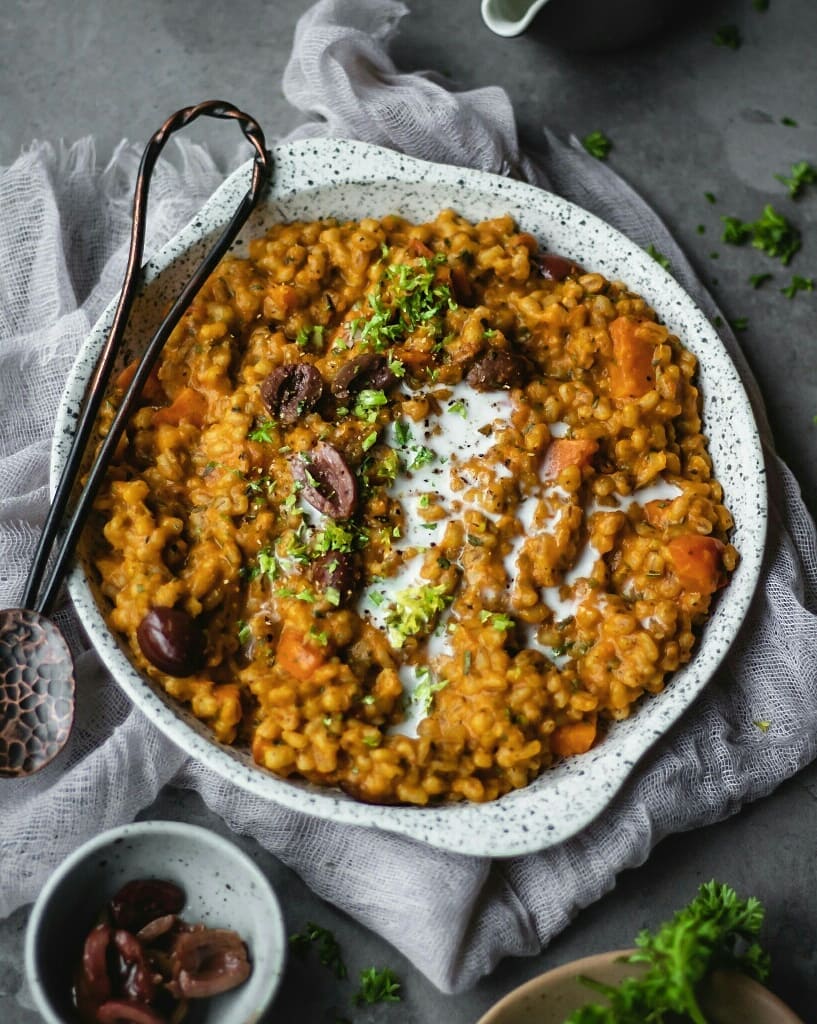 " Barley is such a versatile grain, with a delicious bite and nutty flavour "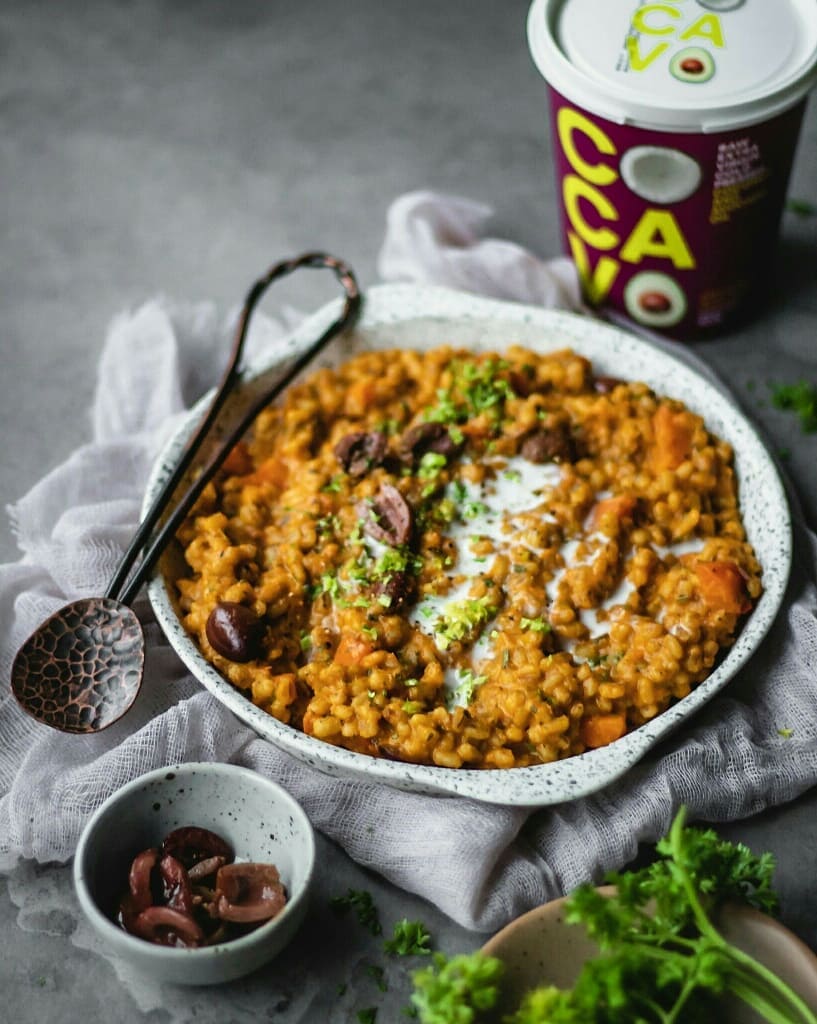 HERBED CARROT AND COCONUT BARLEY RISOTTO
● 1 tbsp + 2 tbsp Cocavo Original (divided) plus extra
● 1/4 tsp asafoetida
● 3 large carrots (dice 2, cut the other into thirds; each 1/3 sliced lengthwise)
● 1 large tomato, diced
● 1 1/3 cups barley
● 1/3 cup white wine
● 2 tbsp tomato paste
● 1L hot green herb stock
● 1/3 cup coconut cream
● 1 tbsp nutritional yeast
● 1/3 cup parsley, finely chopped
● 25g pitted olives, halved
● 1 tbsp rubbed tarragon
1.Preheat oven to 180°C.
2. In a large saucepan over medium-high heat, melt 1 tbsp Cocavo. Add asafoetida and diced carrots, and cook, stirring occasionally, for 3 minutes until fragrant.
3. Add tomato and a generous pinch of salt, and cook for 5-10 minutes, until tomatoes have released their juices.
4. Meanwhile, place the remaining carrot on a baking tray with a few knobs of Cocavo. Roast for 30 minutes.
5. Add barley to the saucepan and stir to coat. Cook for another 5 minutes, until juices, have been absorbed and the barley is toasted.
6. Add tomato paste and white wine, and cook until absorbed.
7. Now, begin to add the stock. Add one ladleful and simmer until completely absorbed. Repeat, one ladleful at a time, until all stock has been used up and absorbed.
8. Meanwhile, place roasted carrot, coconut cream, and 2 tbsp Cocavo in the cup of a stick blender. Blend until thick and creamy.
9. When all stock has been absorbed, stir through the carrot coconut cream puree.