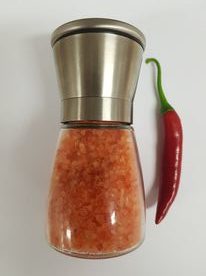 CHILLI SALT – ADDING SOME SPICE TO LIFE
We take Pure NZ Sea Salt harvested from the Marlborough Sounds and infuse it with Natural Chilli Oil which gives it a vibrant orange/red colour. We don't skimp on the chilli oil, so be warned, this Chilli Salts delivers on HEAT. 
Our Chilli Salt comes in a high quality grinder with an adjustable ceramic grinding mechanism for long life.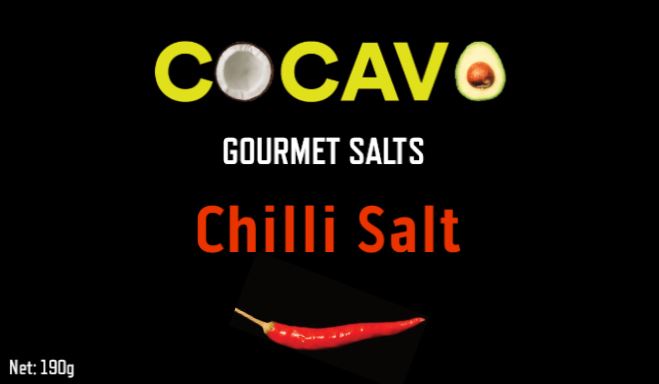 There are so many ways to enjoy Cocavo's Chilli Salt. Basically a finishing salt that will add a salty hit of heat to the food you put it on. Use it in a rub for meats, grind it onto chicken, seafood, vegetables, rice, noodles, egg dishes – the list goes on. Basically use it where ever you want to add a hit of chilli.
Be warned, wash your hands if you touch the salt, otherwise you will find yourself in a teary situation.
Why not pair it with a bottle of our sensational Chilli Oil & start enjoying proper Chilli products, not nandy pandy ones that fail to deliver what chilli should.
The NZ Sea Salt we use is from the pristine Marlborough Sounds. It is certified by BioGro for Organic input.
Packed in a quality grinder with a ceramic mechanism for long life.