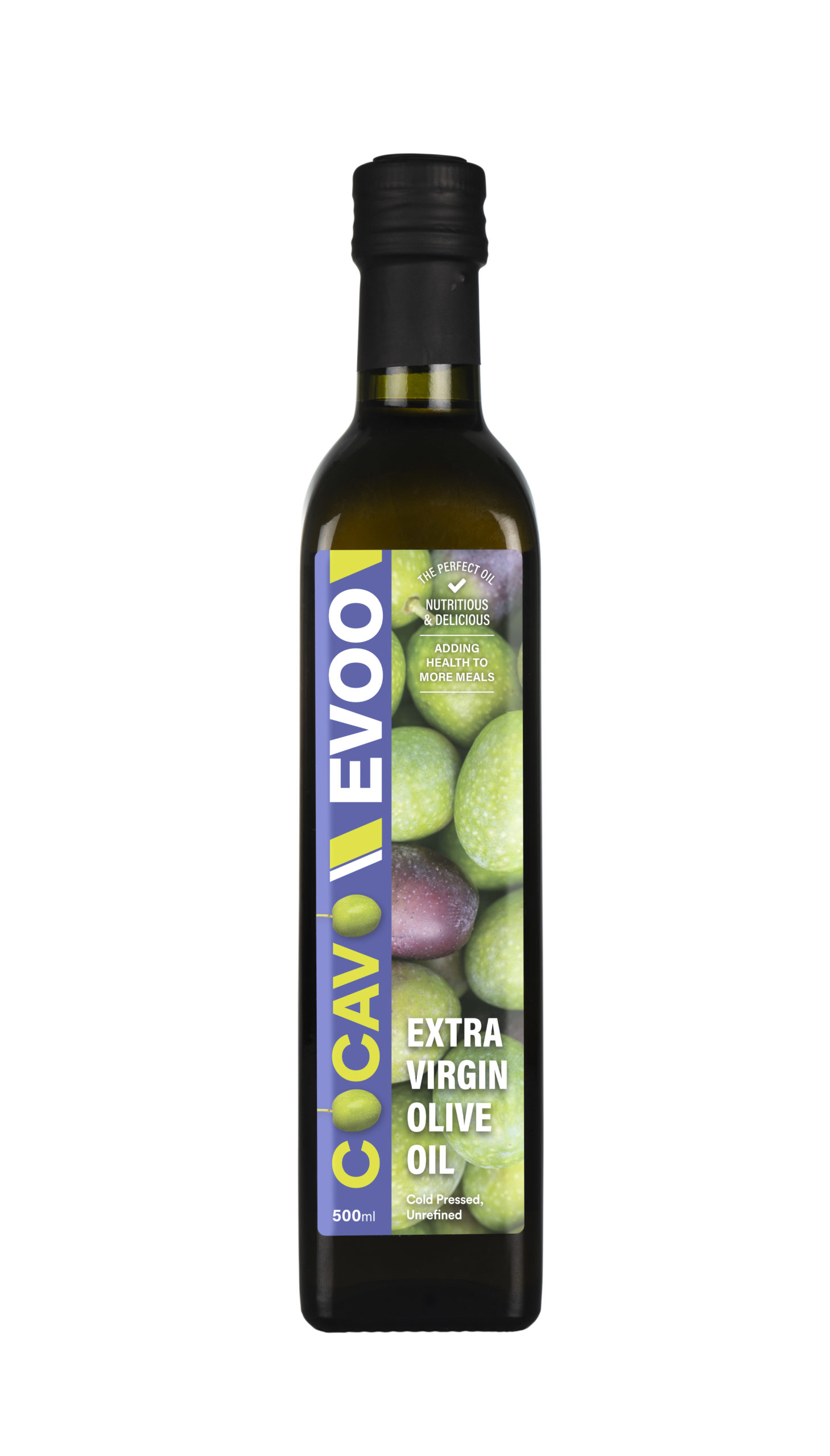 Cocavo Extra Virgin Olive Oil has found it's rightful place in the Cocavo range of Super-Oils – for good reasons.
Sourced from the North African country of Tunisia, our premium grade EVOO has a deliciously mild flavour making it perfect for many culinary uses in the kitchen.
For thousands of years, olive oil had been prominent in all the greatest civilizations that have prospered in Tunisia. Indeed, the olive tree have been cultivated by Phoenicians, Greeks, Carthaginians, Romans and Arabs, in a tradition that has been passed down from father to son ever since.
Olive cultivation in Tunisia dates back to the 8th century BC, even before the founding of Carthage by the Queen Dido. The Phoenicians were the first to introduce this cultivation to North Africa.
Today, Tunisia has become the biggest olive oil producer, outside the European Union, now in fourth position after Spain, Italy and Greece.
Following harvest, the fruit is transported to the oil mill where the processing stages begin:
Fruit arrives at the oil mill..
Leaves removal: It is a necessary step as the leaves give a bitter taste to the olive oil and enriches it with chlorophyll which is a negative factor for the quality.
The olives are washed.
Grinding and milling: The fruit gets crushed with mechanical hammers (in previous years, mill stones).
Mixing (Kneading) of the olive pulp.
Centrifugal separation of solid particles.
Collection of oil from the olive pulp.
Final separation: The oil is cleaned then the water is separated from the oil.
Packing
FOOD SAFETY OF TUNISIAN OLIVE OIL PRODUCTION:

Within the oil factories, the sanitary conditions are very important and have to comply with international standards. Besides this fact and during the extraction, it would be necessary to make sure that the temperature complies with recommended practices.

A cold pressing requires mixing at less than 27ºC, which makes it possible to obtain high quality oil, thereby maintaining the nutritive and qualitative characteristics of the olive oil.

Storage tanks must be made of stainless steel and placed away from light in order to preserve the oil of quality alteratio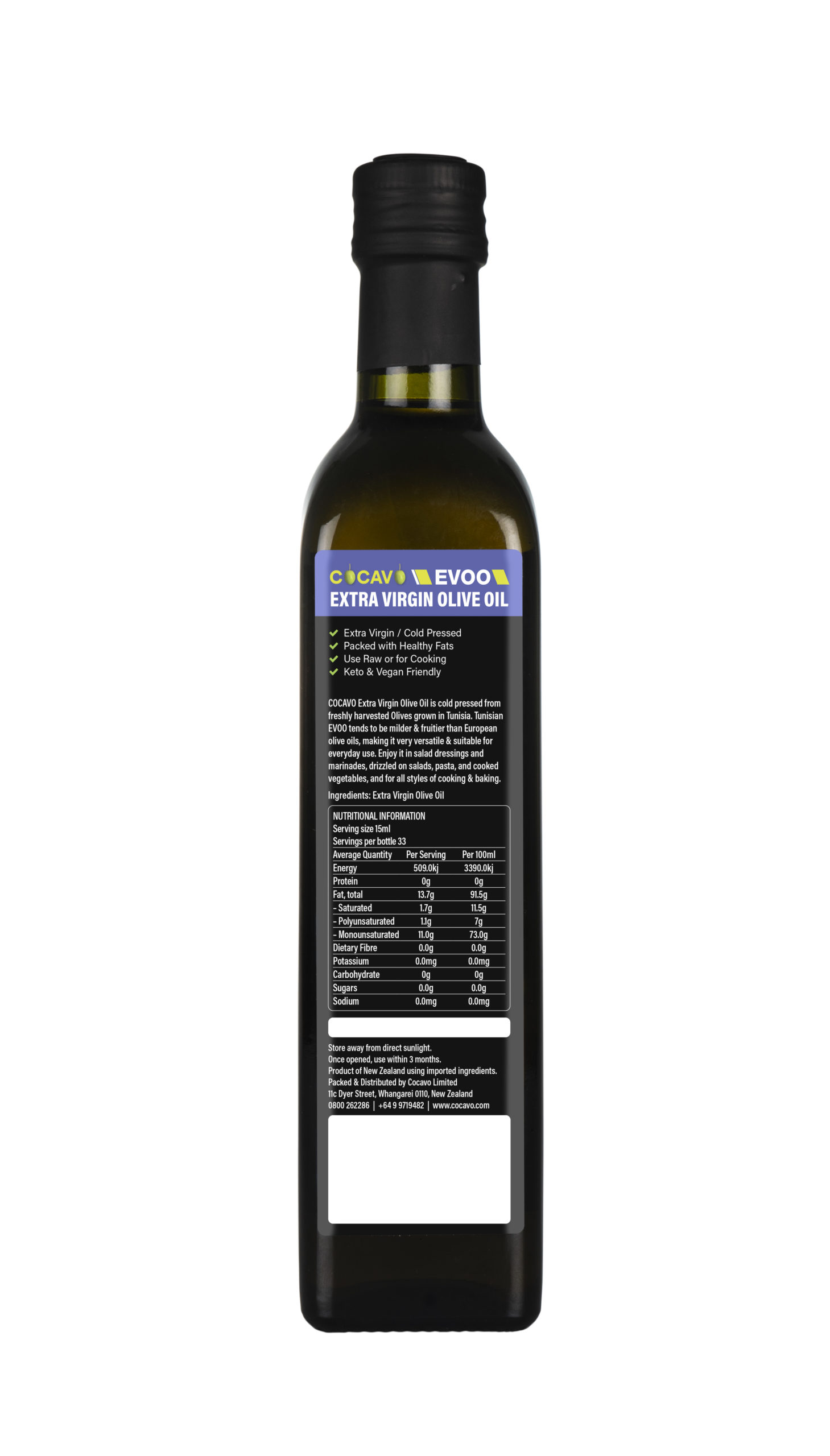 The oldest Tunisian olive tree is located at Echraf, a village close to Haouaria. What makes it impressive is that its roots cover a surface that approximates sixteen square meters and its trunk has a six meter circumference. Regarding its age, it overtakes 2500 years. Planted in Cap Bon, this olive tree transcends the limits of time thereby conveying a message of hope, vitality and strength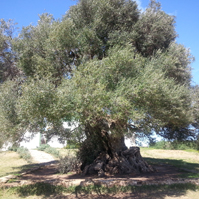 One of the olive producing countries that's been receiving more and more attention for its high-quality oil is Tunisia. This North African country close to Malta and Sicily has been producing olive oil since 8th century BC. One-third of the country is covered with olive groves, and olive oil is an essential ingredient of its gastronomy.
"In Tunisia, olive oil is a lot more than food," says Dr Sonda Laroussi, an olive oil expert based in Sfax, a coastal city in central Tunisia. "It's our culture and savoir-faire, and part of our everyday life. The history of olive oil is our own history."
"There are two main olive varieties in Tunisia," explains Dr Laroussi. "Chetoui is from the north and has a very green and grassy taste with hints of artichoke. It's a quality oil with character. Chemlali is more fruity and has hints of green almonds. It goes with everything and is not too dominating in dishes."
Chefs are inspired by the unique character of Tunisian olive oil

Some of Europe's top chefs are choosing to experiment with Tunisian olive oil in their culinary creations. At

 Olio Nuovo Days,

 an important olive oil event held each winter in Paris, Parisian chefs were introduced to several quality Tunisian olive oils through blind tastings.

Michelin-star chef Akrame Benallal of Restaurant Akrame chose the Chetoui oil by

 Domaine de Segermes

 

while other top chefs selected other high quality Tunisian olive oils via a blind taste like

 Fendri

, an oil made with the Chemlali variety from central Tunisia; and Les Moulins Mahjoub, another Chetoui oil from north Tunisia. All of these extra virgin olive oils are organically produced on family-run farms using traditional production methods.

Emmanuelle Dechelette, a professional olive oil taster and founder of Olio Nuovo Days says that Tunisian olive oils are inspiring chefs: "Before, chefs would lean towards a neutral oil that goes with everything," she points out. "But they're now reaching for oils with more character and even using an olive oil as a starting point. Tunisian oils have character and can even inspire a dish. Chefs in France are starting to get to know them and appreciate Chetoui oils because they're intense and green while also savouring Chemlali oils for their fruity nuances."
Recognition for its high quality
The high quality of Tunisian olive oil has also been recognised with prestigious awards. In 2018 alone, Tunisian olive oil producers have won over 70 awards, which include two dozen gold awards at international olive oil competitions held in Los Angeles, Athens, Italy, London, New York and Japan.
But the best way to judge an exceptional olive oil is through the palates of olive oil lovers and top chefs. Tunisian olive oil is reaching more and more new consumers and now shares shelf space with Italian and Spanish oils at gourmet food shops and in the kitchens of Europe's best-known chefs.