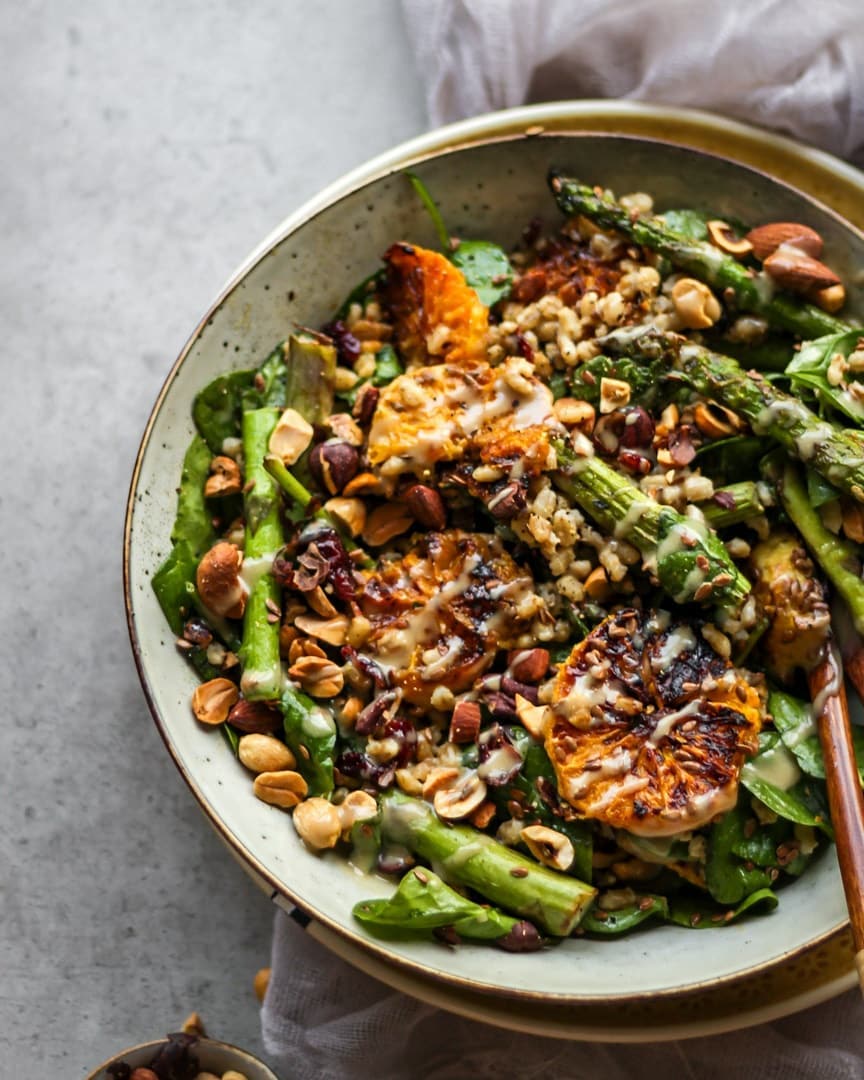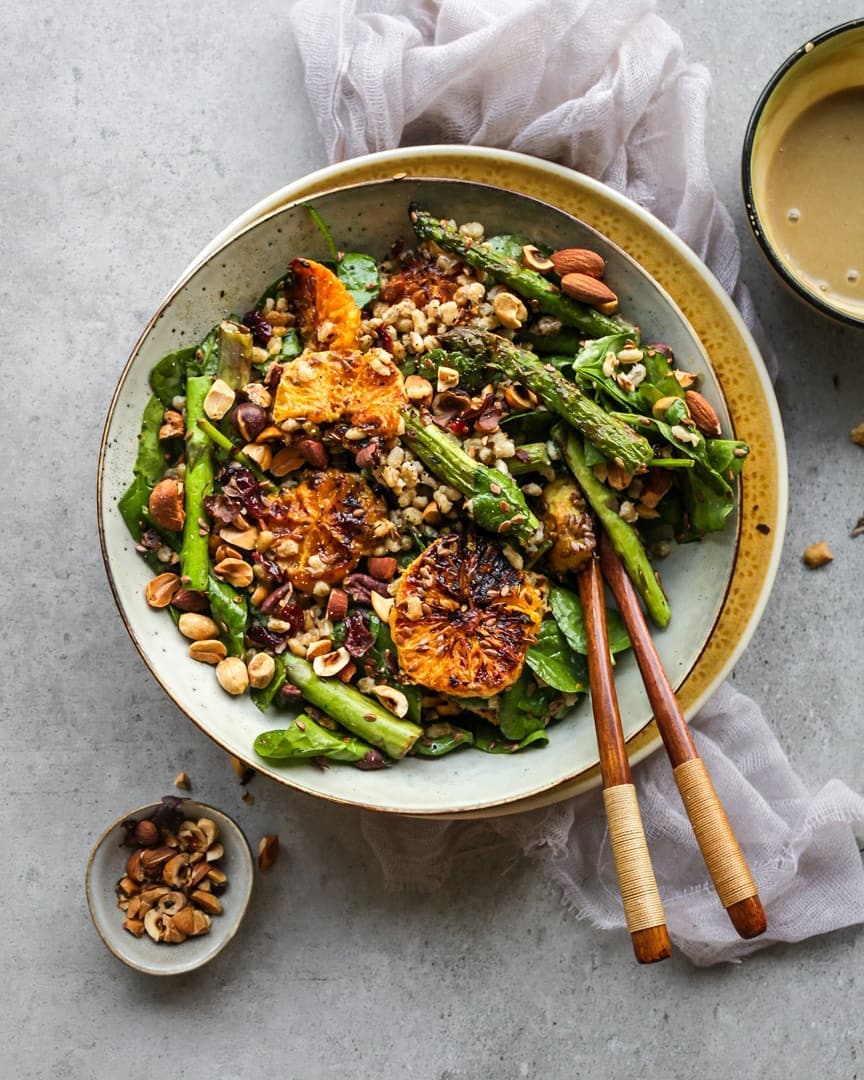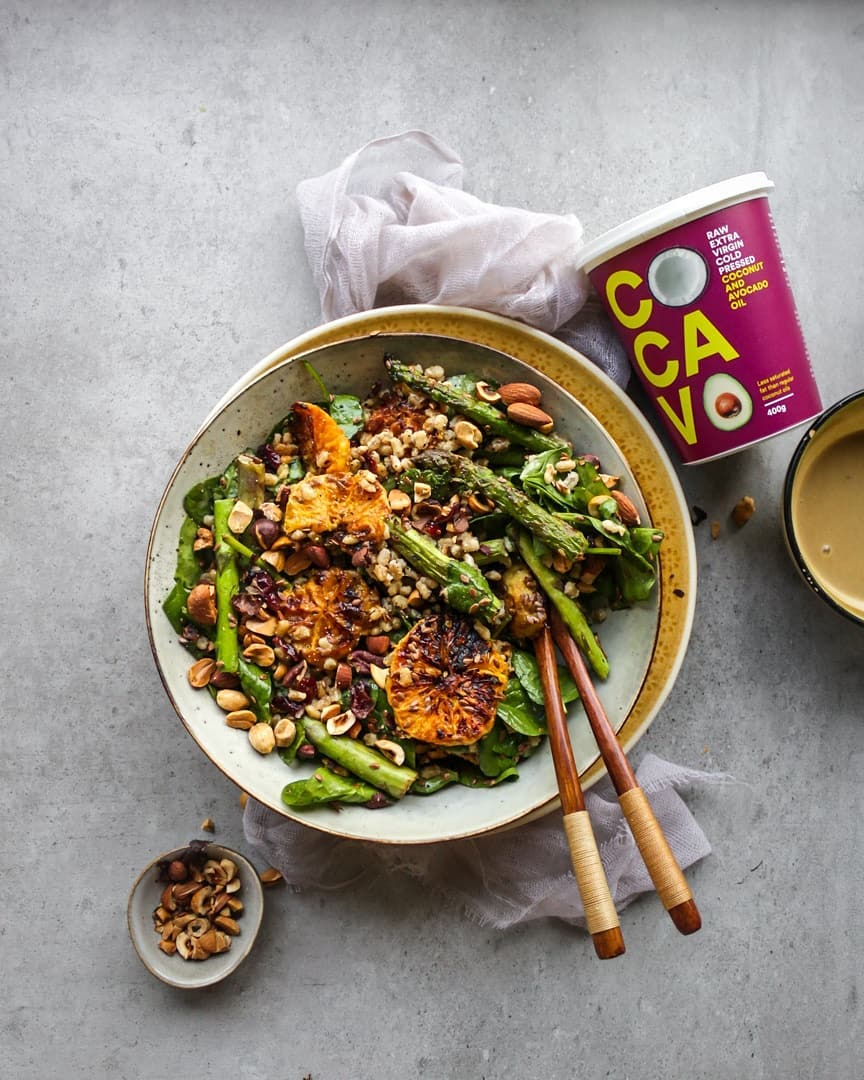 This salad has it all! Fried oranges, sauteed asparagus, chewy barley, cranberries, almonds, plus a highly addictive dressing!
Frying oranges until they're nicely charred and the sugars have caramelized adds a savoury touch to the orange, making it the star of this salad!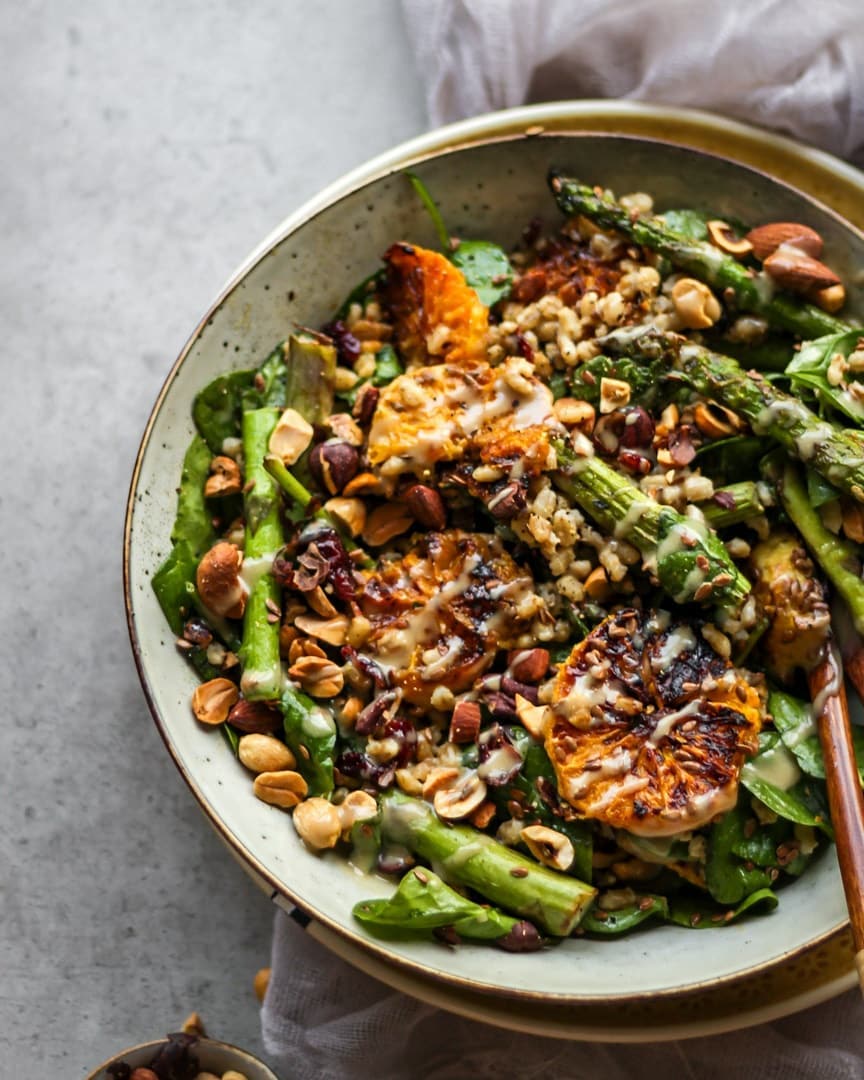 " This salad has it all! "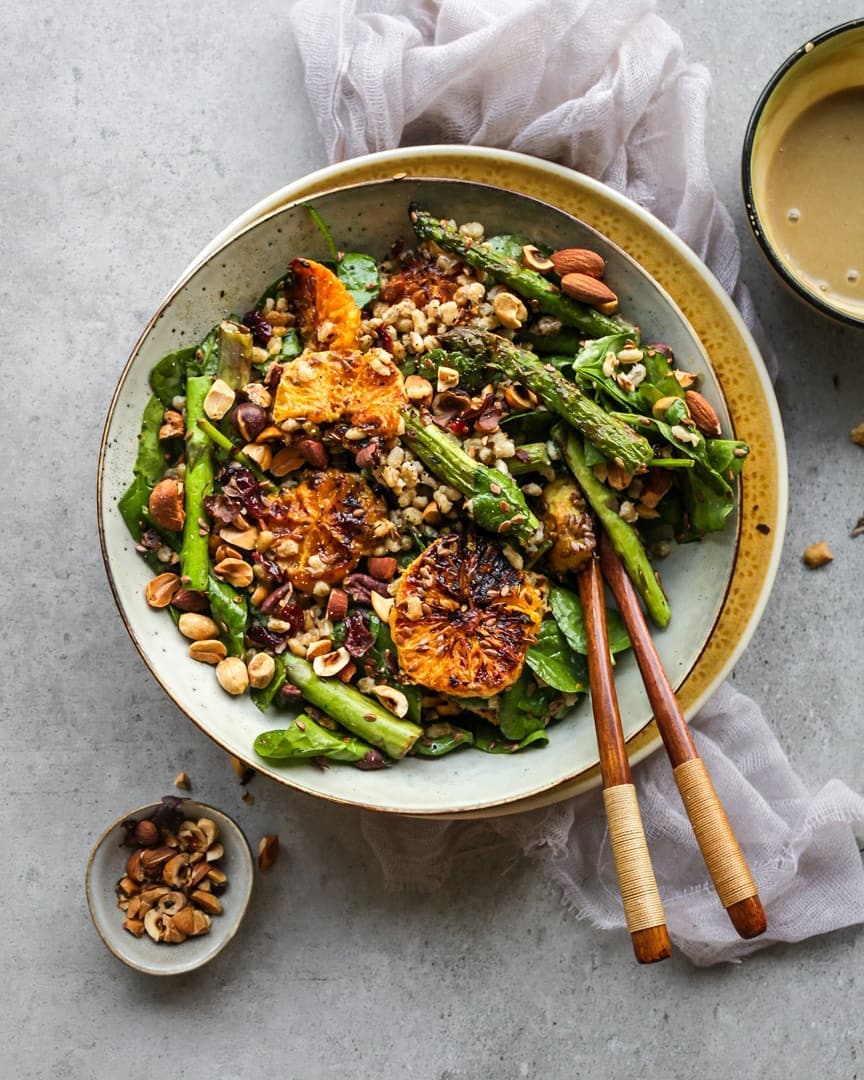 FRIED ORANGE, BARLEY AND CRANBERRY SALAD WITH TAHINI MAPLE ROSEWATER DRESSING
Serves 2
• 1 tbsp Cocavo Original
• 3 oranges, thickly sliced
• 1/3 cup barley
• 5 large asparagus stalks, cut into thirds
• 1/3 cup roasted nuts, chopped
• 1/4 cup dried cranberries
• 2 tbsp flaxseeds
• 2 large handfuls baby spinach
TAHINI MAPLE ROSEWATER DRESSING
• 1/4 cup tahini
• 2 tbsp maple syrup
• 2 tbsp water
• 2 tsp rosewater
• 1 tsp ground coriander
• 1/4 tsp salt
1. Cook the barley according to packet directions. Drain and set aside.
2. In a large skillet, melt Cocavo over medium-high heat. Add orange slices and fry for 5 minutes on each side, or until charred and fragrant. Flip and repeat until both sides are charred. Remove and rain on paper towels.
3. In the same pan, melt a little more Cocavo and add the asparagus, sauteeing for five minutes until lightly browned.
4. To make the dressing, whisk all ingredients until smooth and combined.
5. In a large bowl, combine everything minus the dressing, and toss to combine. Add the dressing, and toss to coat.