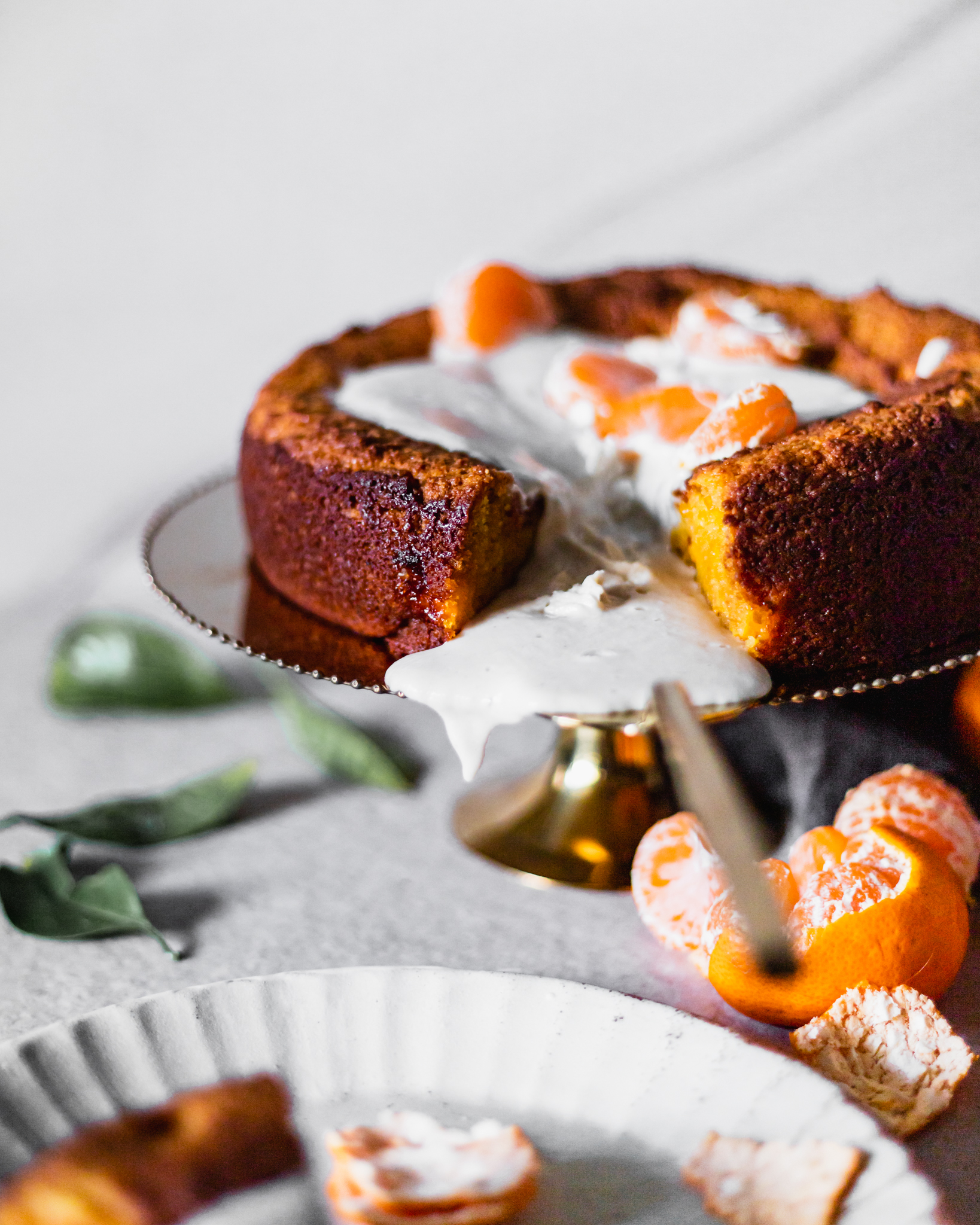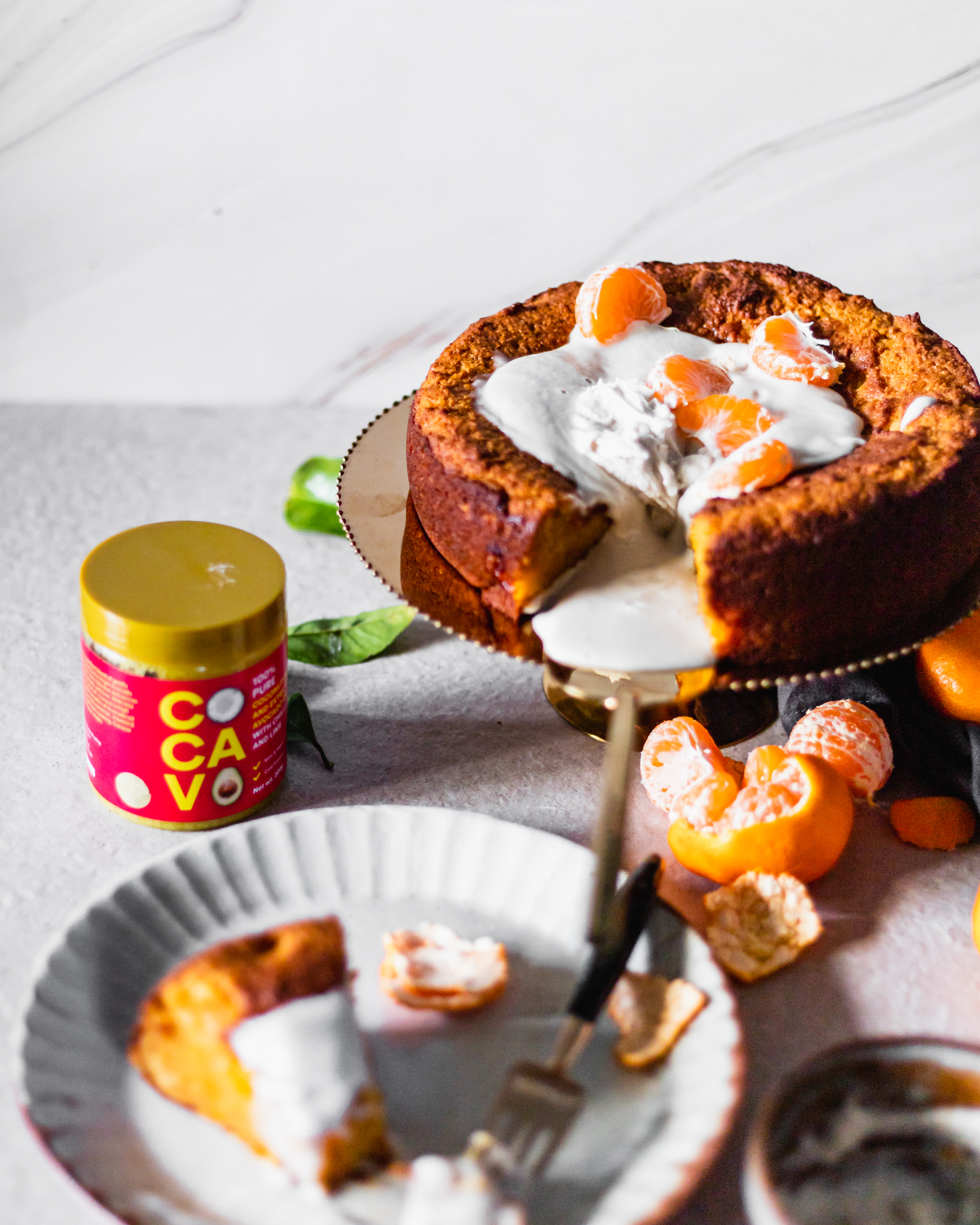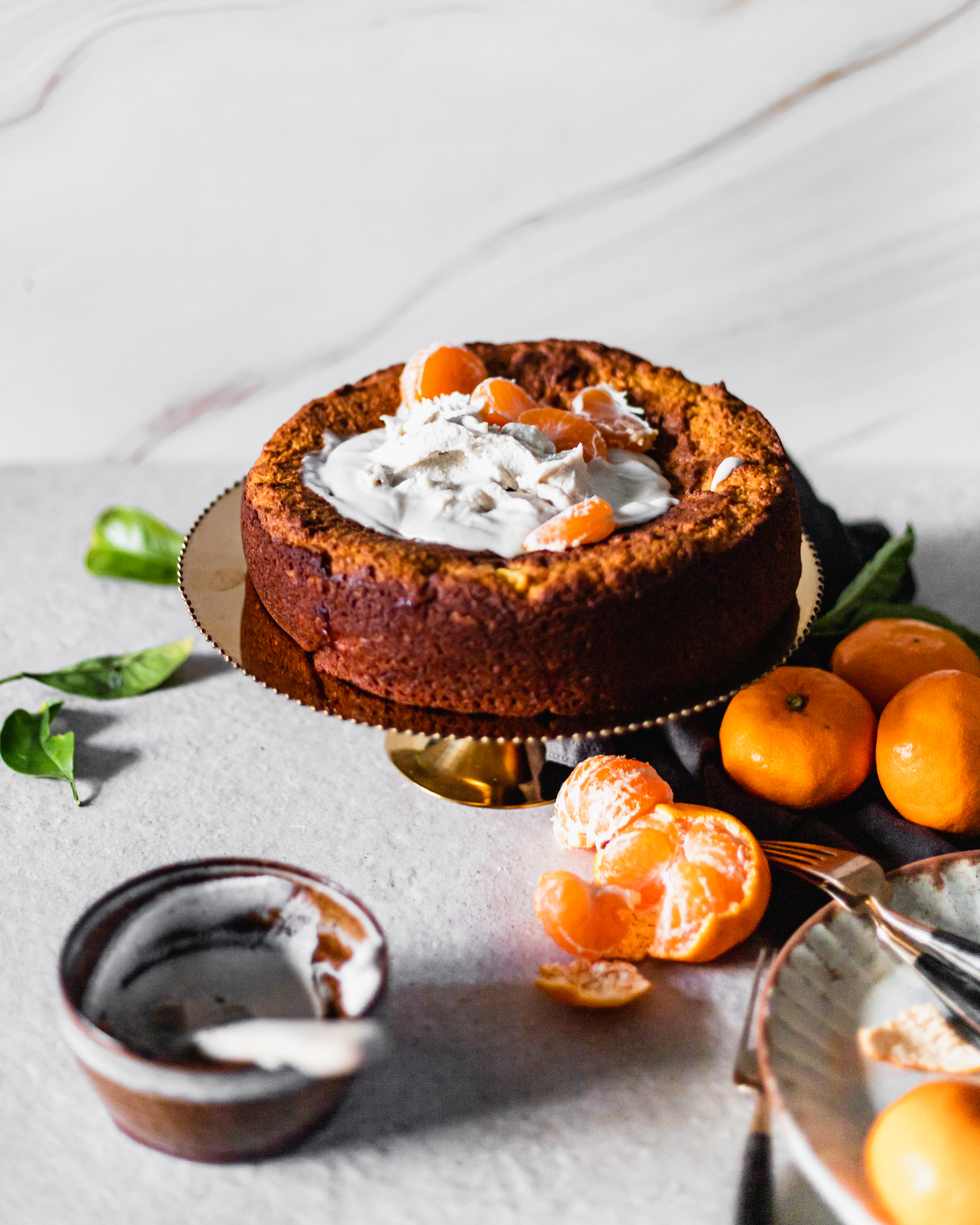 DELICIOUSLY FUDGEY – THIS CAKE IS A MUST TRY 🙂
What makes this cake outstanding is its deliciously fudgey texture, which is delicious served chilled or warmed. It's also got chunks of mandarin through it for a bit of added texture. The chilli & lime flavour comes from the use of Cocavo Chilli & Lime – this product is a blend of extra virgin coconut and avocado oils, infused with natural chilli and lime flavours. It of course gives the cake its unique flavour and fudgey texture and is a very good source of plant-based fats. Give this cake a shot – you know you're curious to try.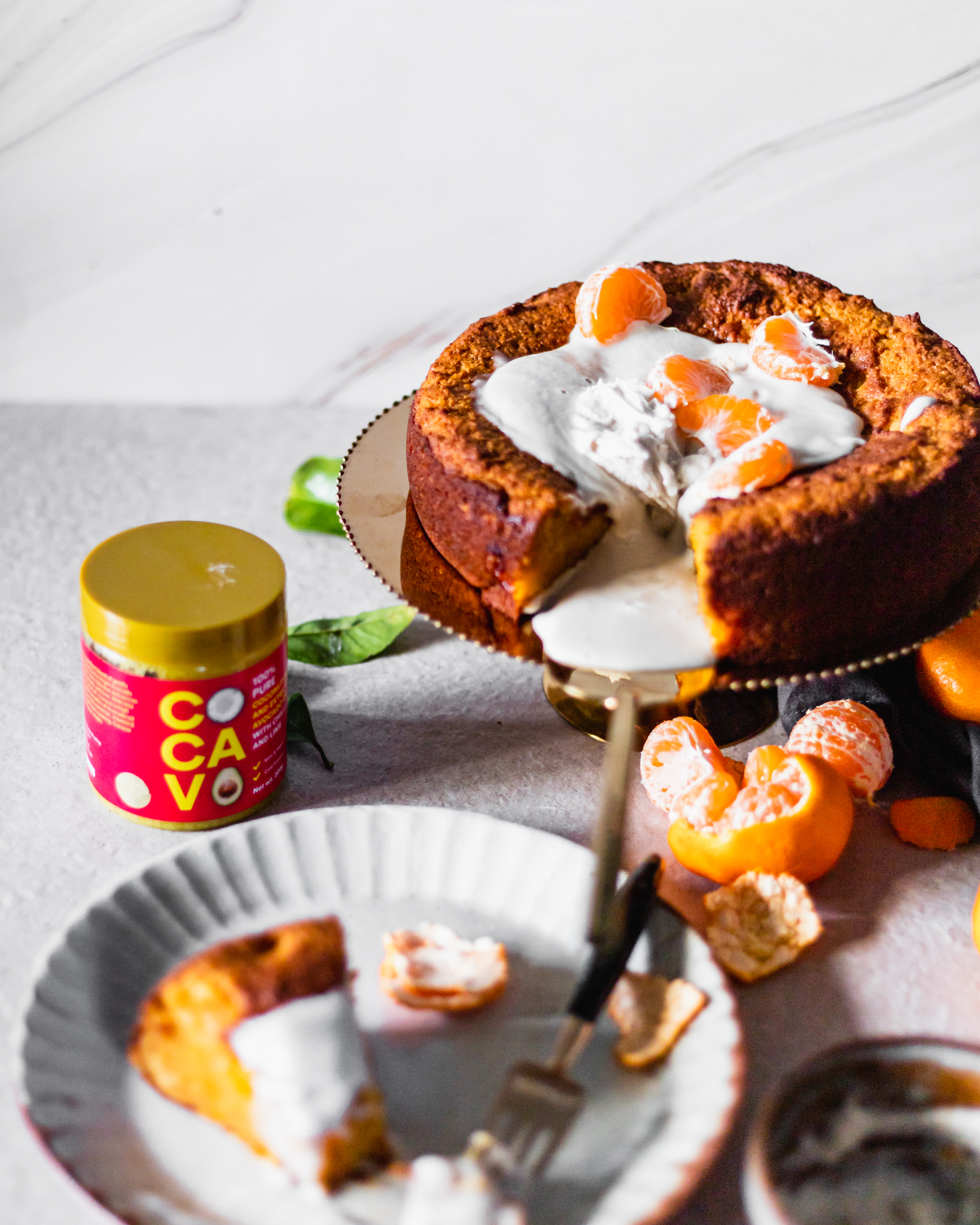 Bet you've never tried a mandarin, chilli & lime cake before – but let me tell you, this flavour combo is GOOD.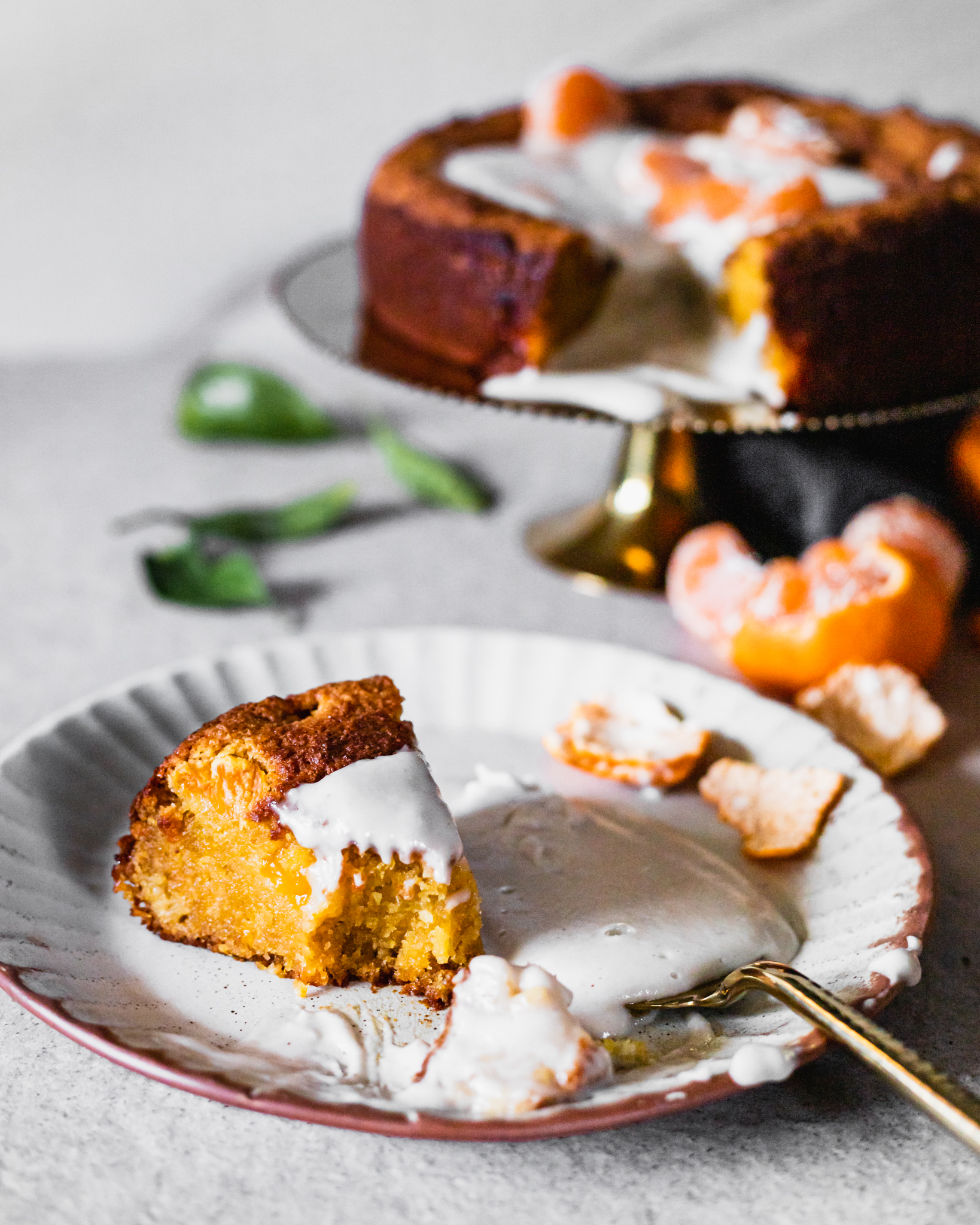 🍊🌶️FUDGEY MANDARIN, CHILLI & LIME CAKE (gf, rsf, vegan option)🌶️🍊
Ingredients (serves 8) 
• 3 cups almond meal
• 1/2 cup rice flour
• 2/3 cup coconut sugar
• 2/3 cup cornflour
• 2 tsp baking powder
• 1/2 tsp baking soda
• 1 tsp xanthan gum
• 1/2 tsp salt
• 1/2 cup Cocavo Chilli & Lime, soften if hard.
• 5-6 mandarins, plus 1-2 extra, chopped, to stirring through
• 1/2 cup honey (use other syrup/liquid sweetener of choice if vegan)
• 1 tsp vanilla extract
Directions:
1. Preheat oven to 180°C. Grease a loose-bottom cake tin.
2. In a large bowl, combine all dry ingredients.
3. In a blender, blend mandarin flesh until smooth. You will need 2 cups of pureed mandarin.
4. Using an electric beater, cream together honey and Cocavo until creamy. Add to the dry ingredients along with the pureed mandarin and remaining ingredients, and mix to combine. Stir through chopped mandarin.
5. Pour into prepared cake tin and bake for 25 minutes, then reduce heat to 120°C and bake for an additional hour. Allow to cool slightly before removing from tin and enjoying warm or chilled.