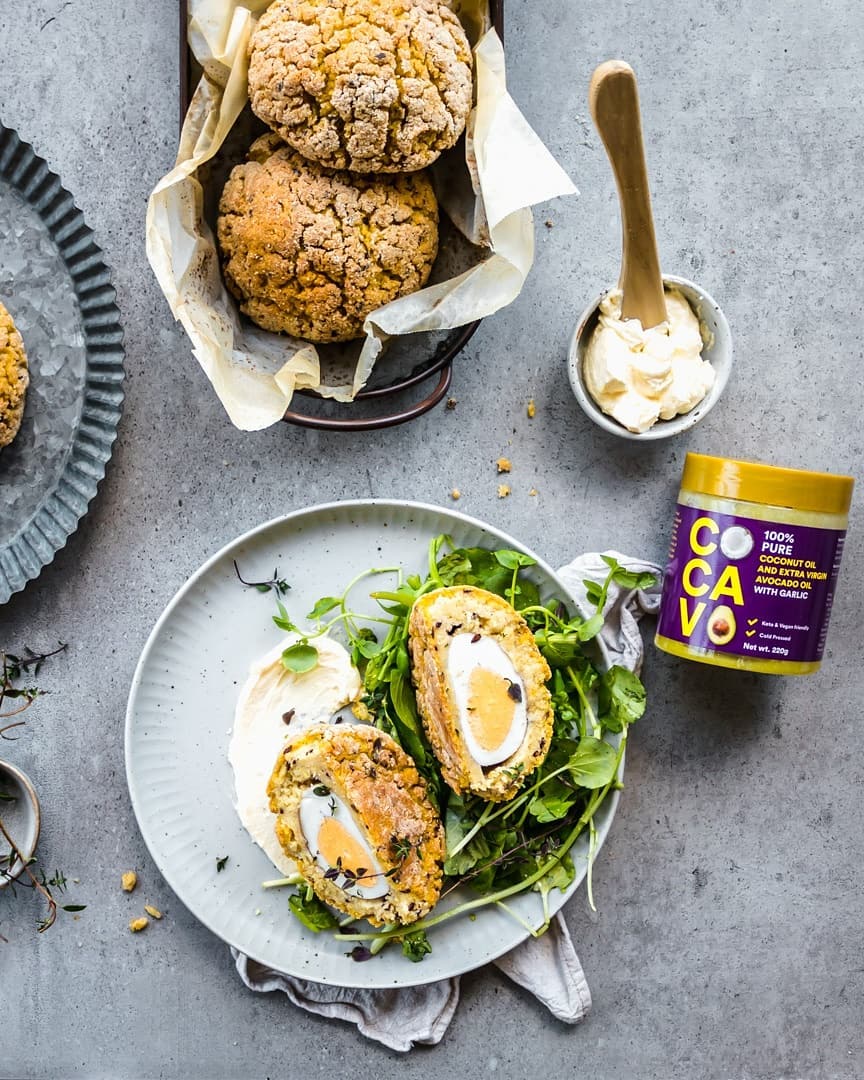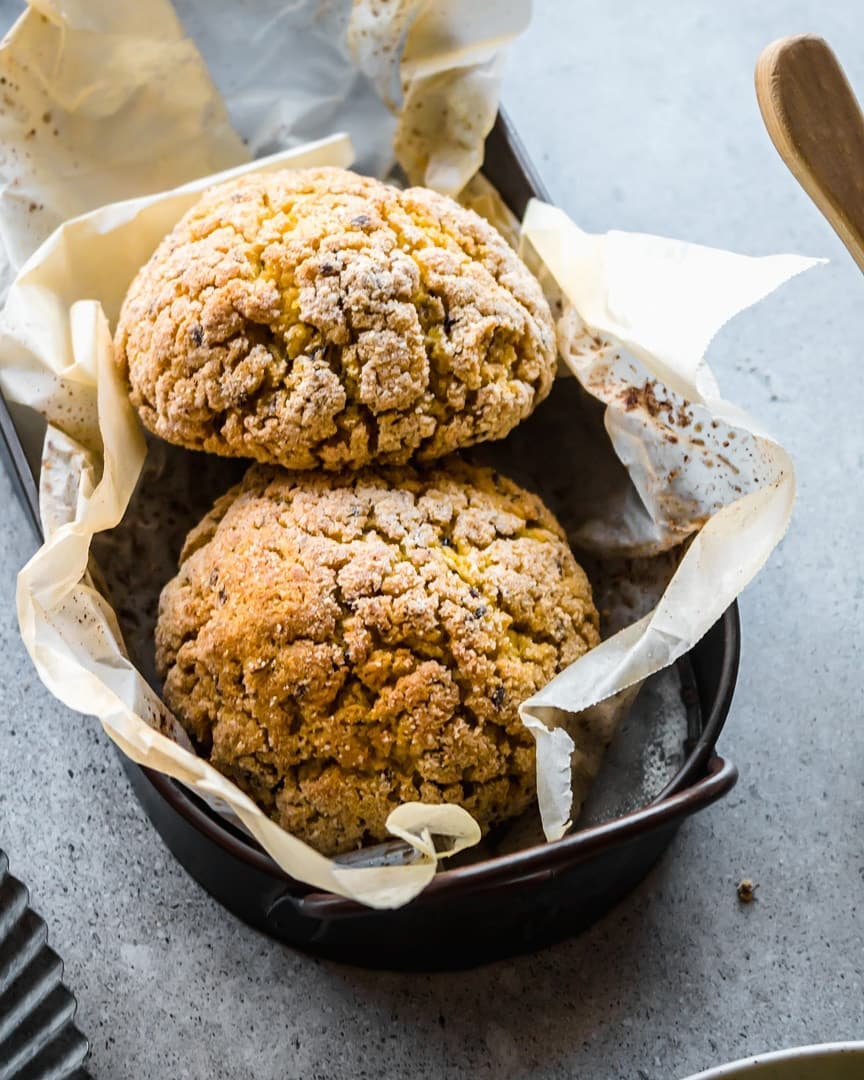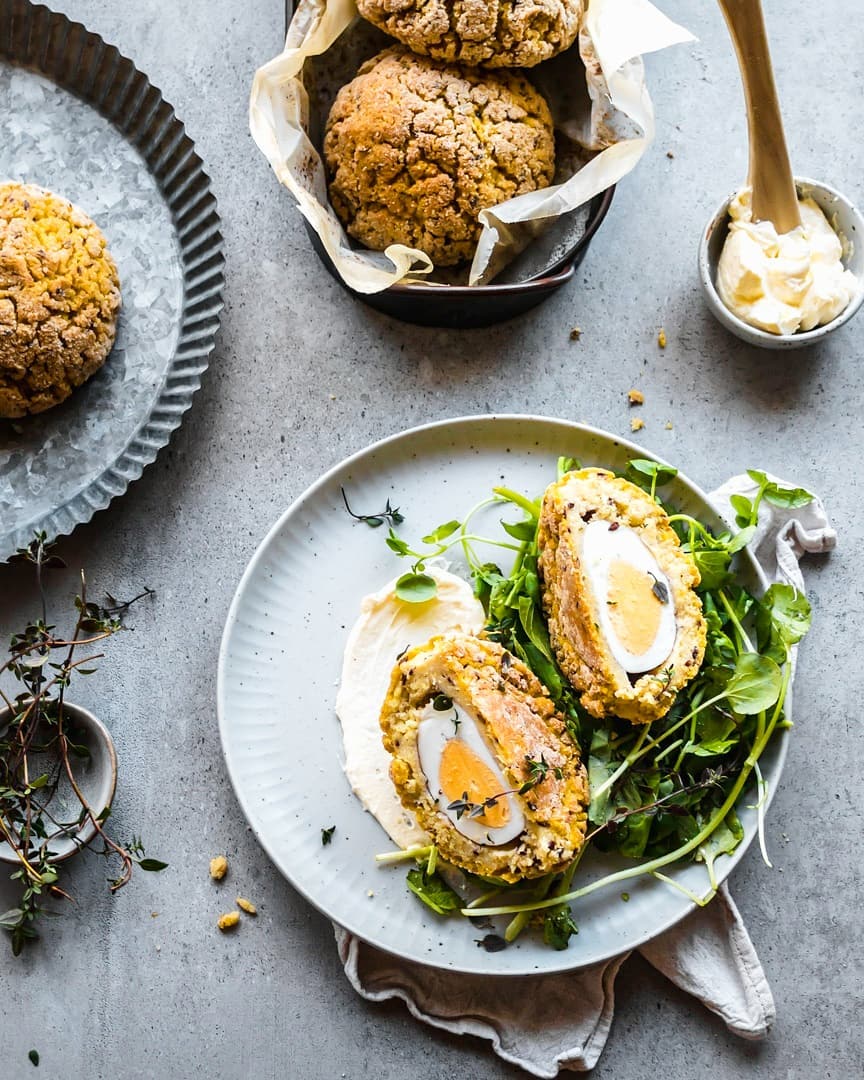 We bet you've tried a classic scotch egg before, but have you tried scotch eggs encased in polenta instead of sausage mince? It's a great vegetarian and gluten-free option, and it's so simple to make!
We've used Cocavo with Garlic (adding a fragrant garlic smell and flavour without having to peel and chop any garlic cloves), as well as creme fraiche for a richer texture. Yoghurt or sour cream would work here as well!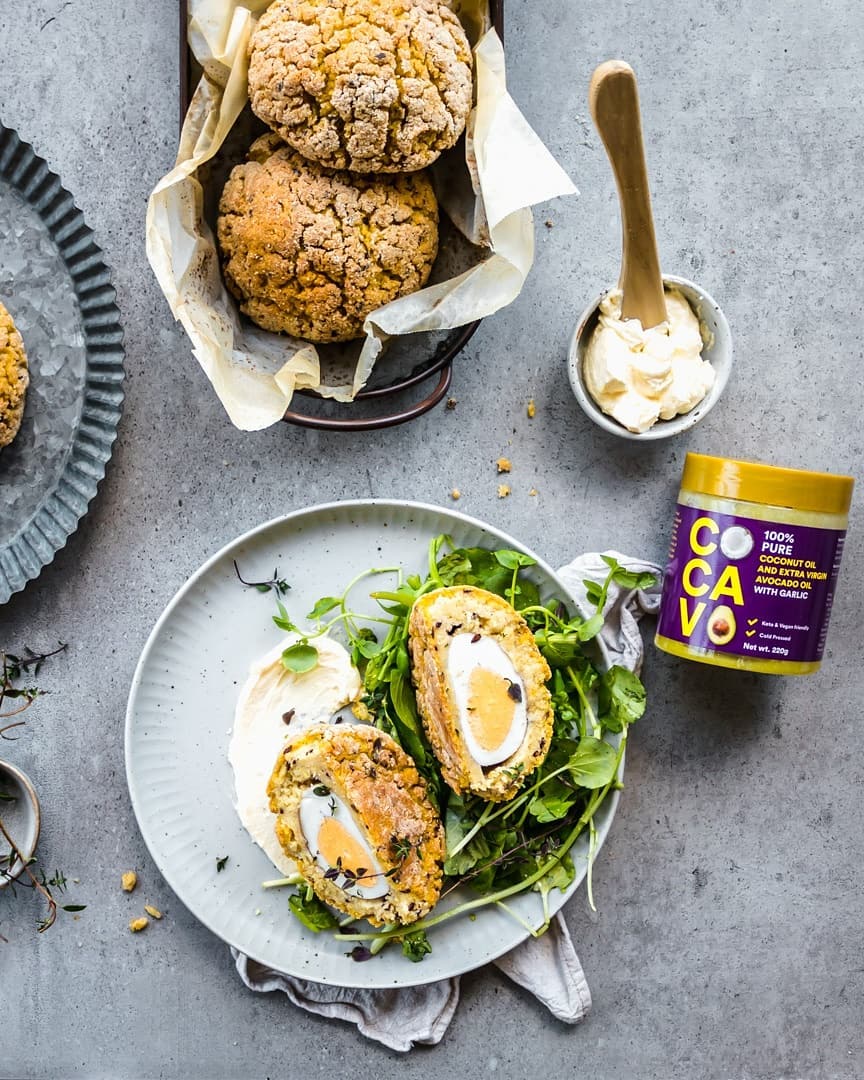 "A

 great vegetarian and gluten-free option

. "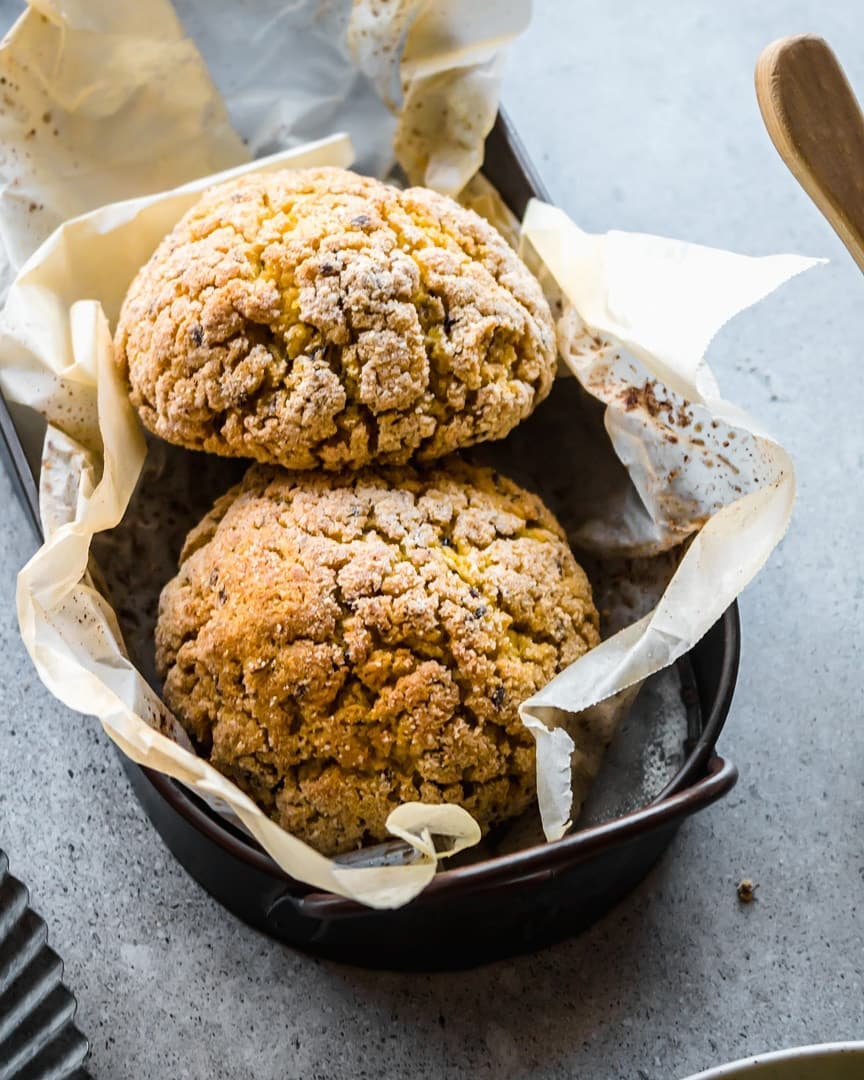 GARLIC POLENTA SCOTCH EGGS (V, GF)
Makes 4
2 1/2 cups water

1 1/2 cups milk

2 tbsp Cocavo with Garlic

1 1/2 cups polenta

4 tbsp creme fraiche

1 tsp salt

1/4 cup oat flour

2 tbsp ground flaxseed

4 eggs
Preheat the oven to 180°C. Line a baking tray with baking paper.

In a large saucepan, melt Cocavo over medium heat. Add polenta and stir well, until the mixture resembles breadcrumbs. Slowly add water and milk, whisking until smooth.

Bring to the boil and whisk constantly for 5 minutes, until thickened. Remove from heat and stir through oat flour, ground flaxseed and creme fraiche.

Meanwhile, bring a large saucepan of water to a simmer. Gently add four eggs and cook for 6 minutes, then add to an ice bath. Gently peel each.

To assemble, arrange polenta mixture, eggs, a plate of oat flour and prepared baking tray.

Form a large patty of polenta mixture. Roll one egg in flour to coat, then place in the centre of the patty. Mold the patty around the egg to create an even sphere, then roll in oat flour. Place on a baking tray and repeat with remaining eggs. You will likely have some of the polenta mix leftovers, depending on how big you want your scotch eggs.

Bake for 40 minutes, then increase the temperature to 200°C and bake for another 15-20 minutes, until crisp and golden brown.