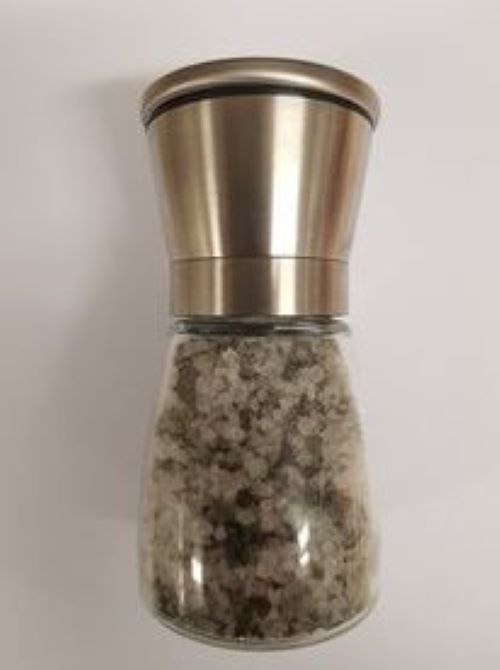 What is Kawakawa Salt? 
Kawakawa Salt is made using pure NZ Sea Salt & dried NZ Kawakawa leaves. Following Rongoa Maori protocols, the Kawakawa leaves are harvested from a pristine, spray free Ngahere (Forest) in Northland. Kawakawa has many documented medicinal benefits and is of course an awesome product used in cooking. Kawakawa has a slightly peppery flavour that compliments the saltiness of sea salt beautifully. Our Kawakawa Salt comes in a high quality grinder with an adjustable ceramic grinding mechanism for long life.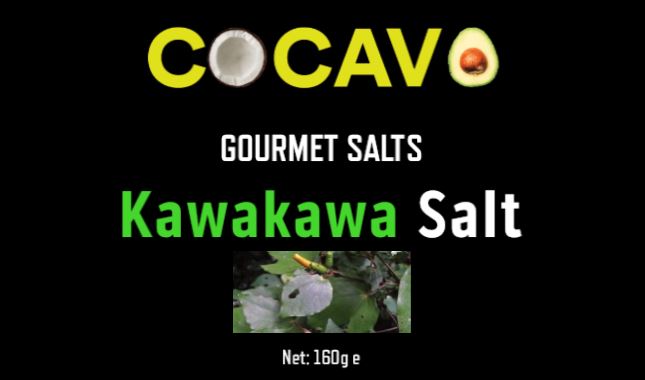 There are so many ways to enjoy Cocavo's Kawakawa Salt. Basically a finishing salt that will add a salty, peppery seasoning to food, it can also be used in place of regular salt in most applications. from adding it to eggs to topping off chocolate truffles and brownies, sprinkling some over soups and good dusting over popcorn, and this is just to name a few. 
Kawakawa has been used by NZ Maori for centuries as a medicinal plant used to treat a raft of health conditions. Chefs are starting to use Kawakawa leaves in a wide range of recipes.
For some good information on the medicinal benefits of Kawakawa, visit https://www.waikatoregion.govt.nz/assets/WRC/Services/regional-services/Beachcare/2012-Kawakawa.pdf
The NZ Sea Salt we use is from the pristine Marlborough Sounds. It is certified by BioGro for Organic input.
Packed in a quality grinder with a ceramic mechanism for long life.