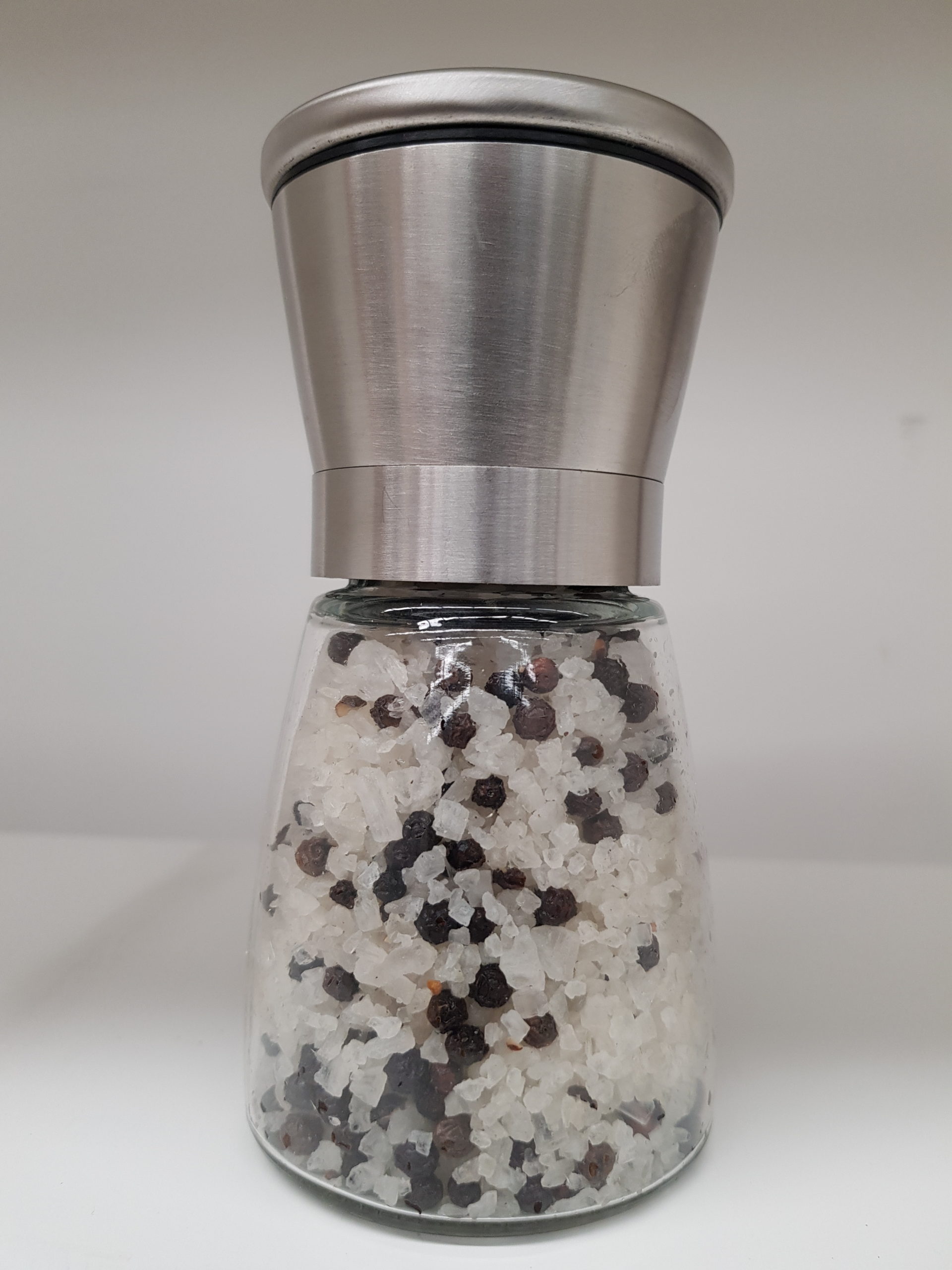 LEMON PEPPER SALT – Seafoods Best Friend 
Our Lemon Pepper Salt is amazing. We infuse Lemon Oil into NZ Sea Salt, add Black Peppercorns & voila – Lemon Pepper Salt.
Our Lemon Pepper Salt comes in a high quality grinder with an adjustable ceramic grinding mechanism for long life.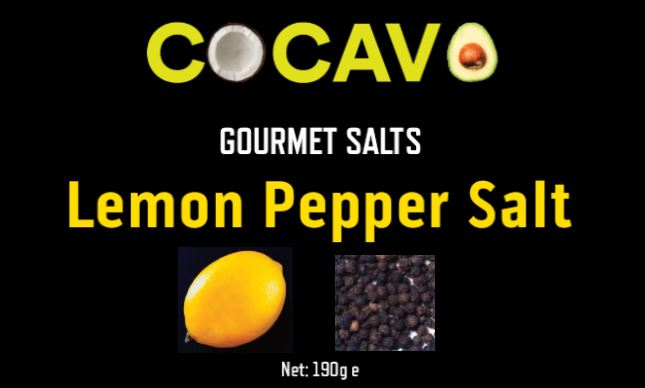 Developed mainly for use on seafood, our Lemon Pepper Salt delivers a real Tangy, Lemony punch with the added heat of Black Pepper. Everyone knows that Lemon on Seafood is a marriage made in heaven. 
We only use NZ Sea Salt harvested from the waters of the Marlborough Sounds and Certified by BioGro NZ as suitable for Organic Input.