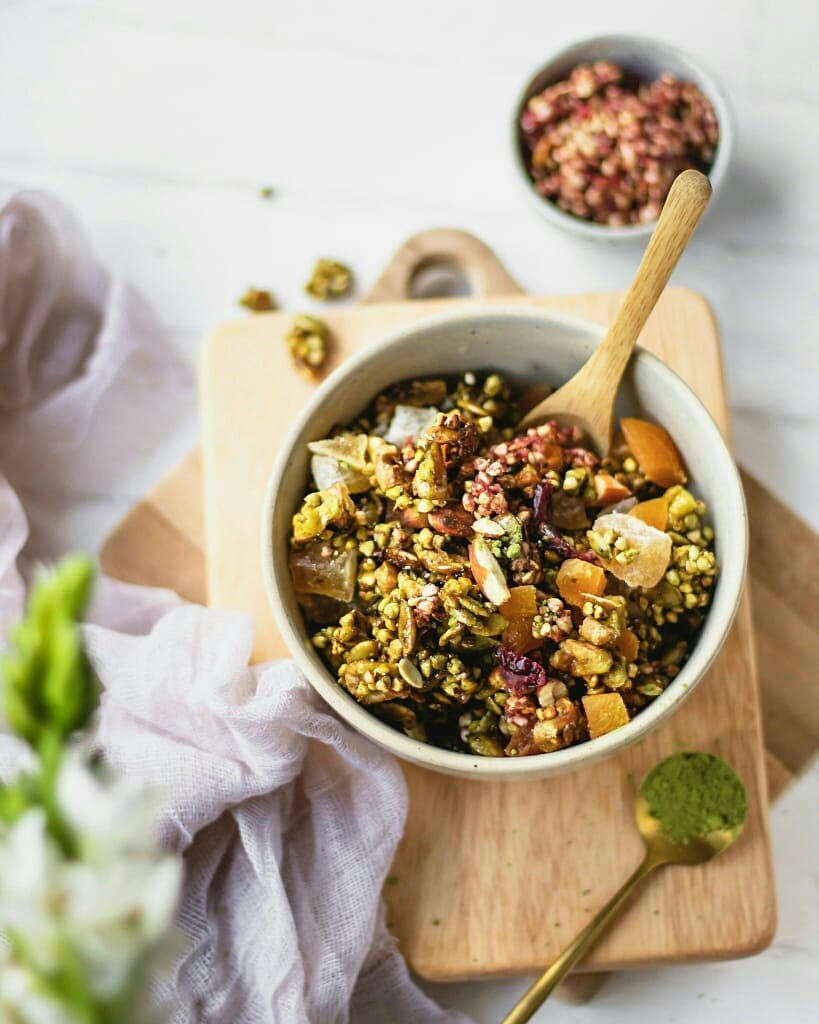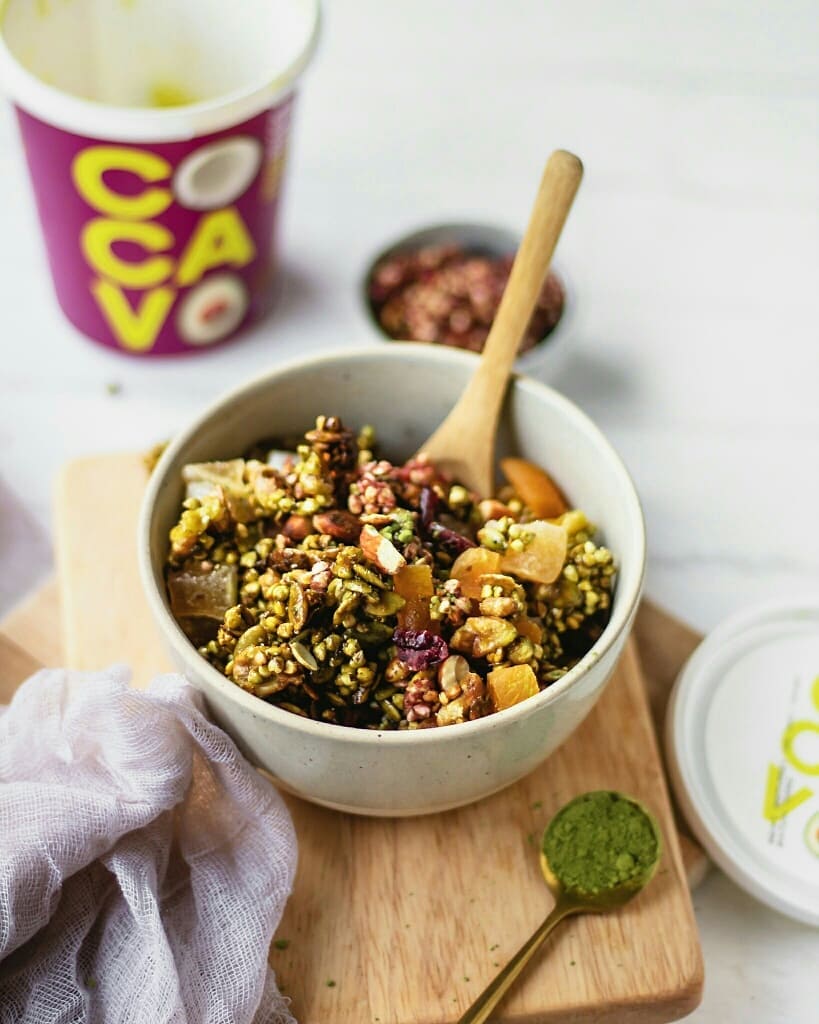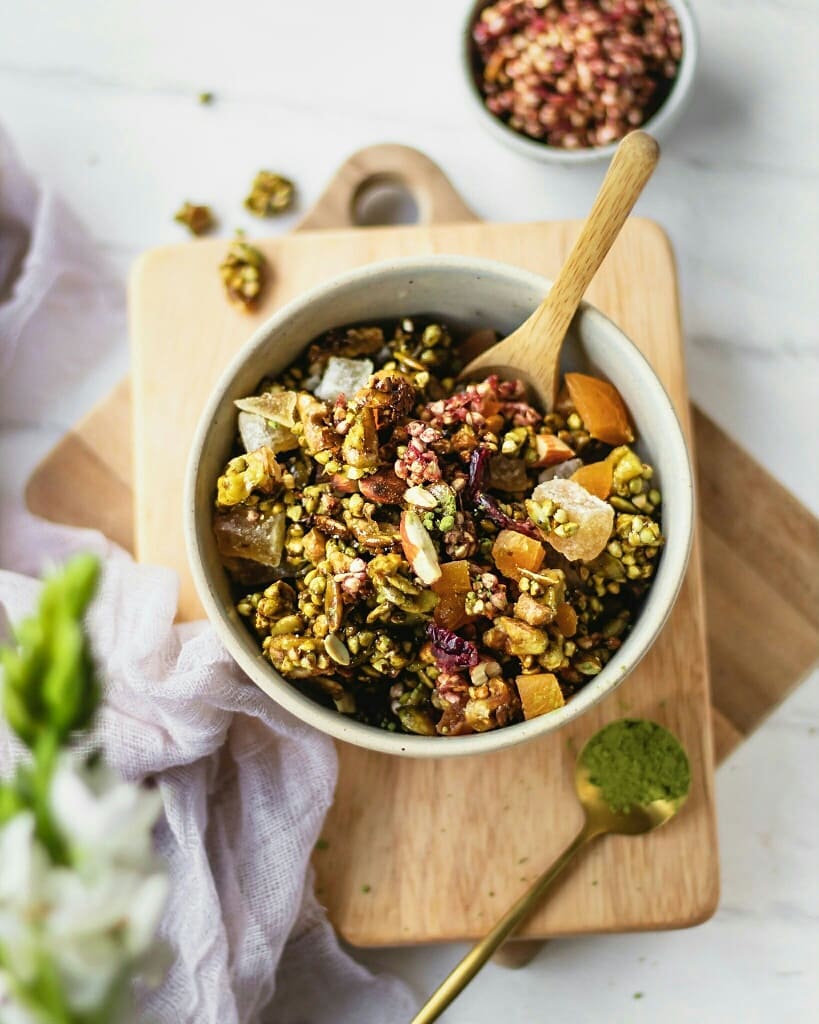 What even is granola without the clusters? This Matcha and Caramelised Strawberry Cluster Granola is literally just a mixture of clusters. What could be better?
This recipe uses Cocavo Original, a blend of extra-virgin coconut and avocado oils. This is a nutritious way to cook the granola and add some healthy fats. Plus, it adds to the pretty matcha green hue!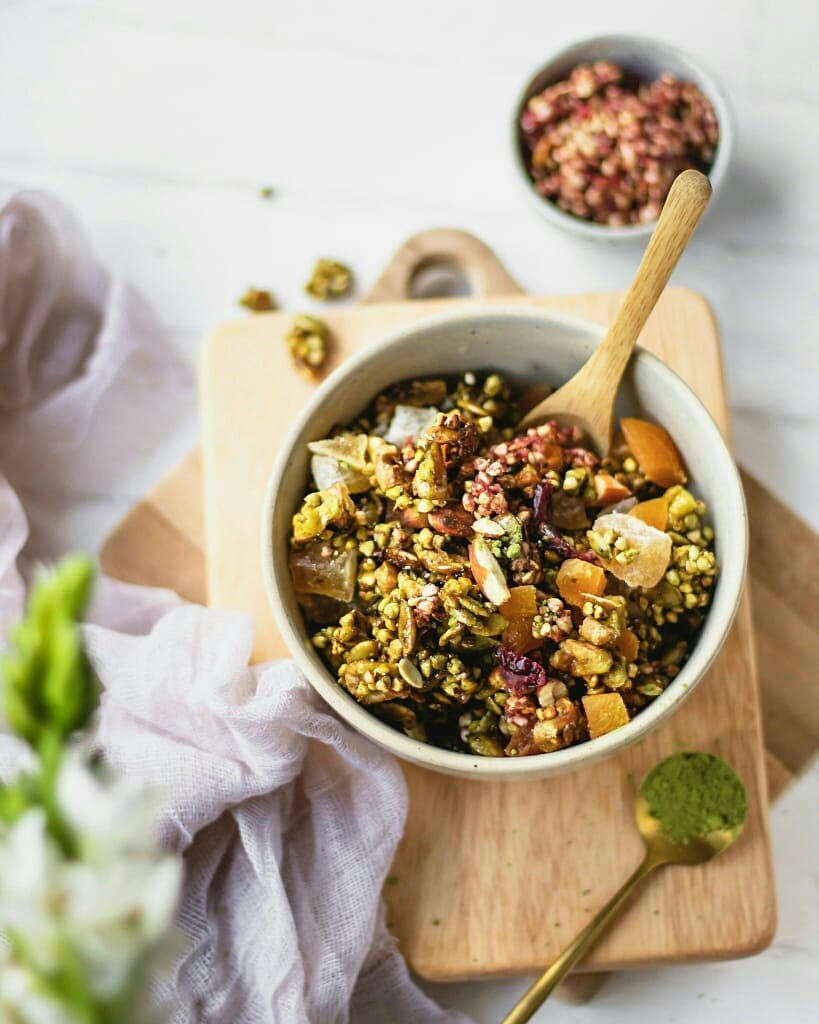 " What even is granola without the clusters? "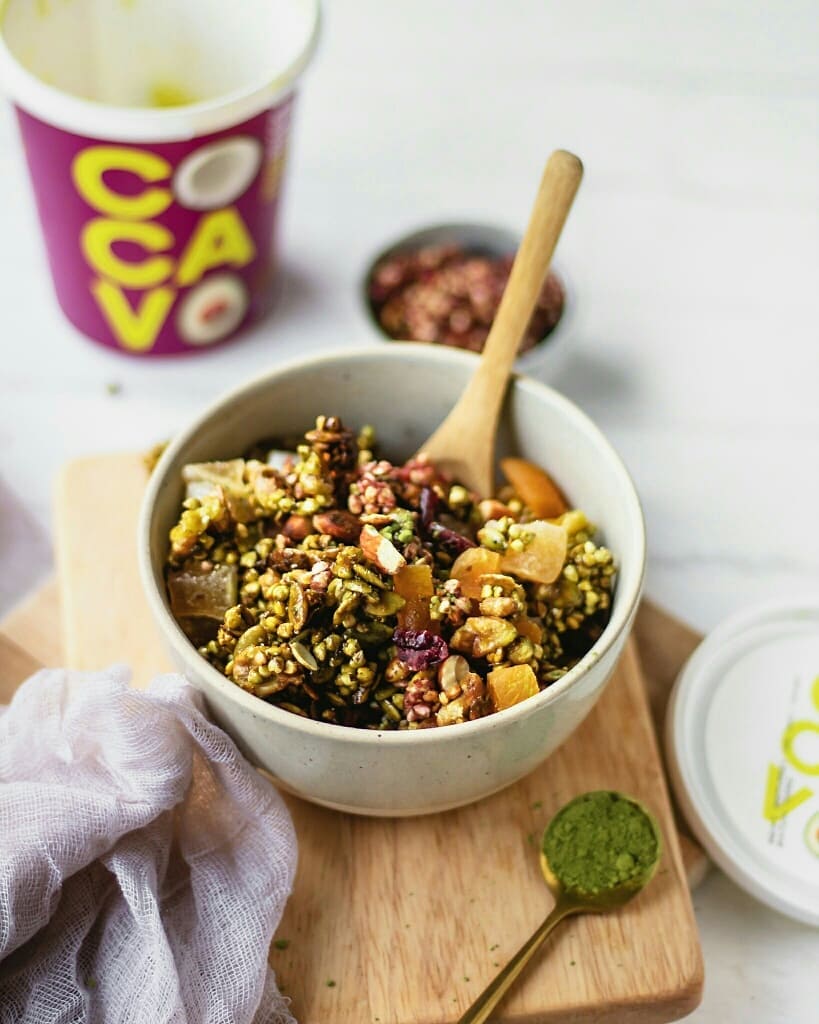 Feel free to switch around the dried fruit in this recipe (or omit) to suit your preferences.
Enjoy!
MATCHA AND CARAMELISED STRAWBERRY CLUSTER GRANOLA
MATCHA GRANOLA
● 100g walnuts, roughly chopped
● 50g pumpkin seeds
● 100g buckwheat
● 3 tbsp liquid sweetener
● 1tbsp Cocavo Original
● pinch salt
● 50g crystallized ginger
● 5 dried apricots
● toasted nuts and seeds to stir through (optional)
● 1 tsp matcha
CARAMELISED STRAWBERRY BUCKWHEAT CLUSTERS
● 50g strawberries
● 1 tbsp liquid sweetener
● 100g buckwheat
● 1 tbsp ground flaxseed
1. Preheat oven to 180°C. Line two baking trays with baking paper.
2. To make the Caramelised Strawberry Buckwheat Clusters, heat the strawberries until warm and juicy. Mash with a fork, and add sweetener. Bring to the boil and simmer for 2 minutes.
3. Stir in the buckwheat and ground flaxseed and transfer to prepared tray. Bake for 10-15 minutes, until caramelized.
4. Meanwhile, to make the Matcha Walnut Granola, combine the walnuts, pumpkin seeds and buckwheat in a bowl.
5. Gently melt your sweetener and Cocavo. Stir through the matcha and salt, then pour over the nut and seed mix.
6. Transfer to a baking tray and bake for 15-20 minutes. Do not stir – allow to fully cool before breaking the granola and the Caramelised Strawberry into clusters.
7. Combine the Caramelised Strawberry Buckwheat Clusters, Matcha Walnut Granola clusters, dried fruit, and optional nuts and seeds.