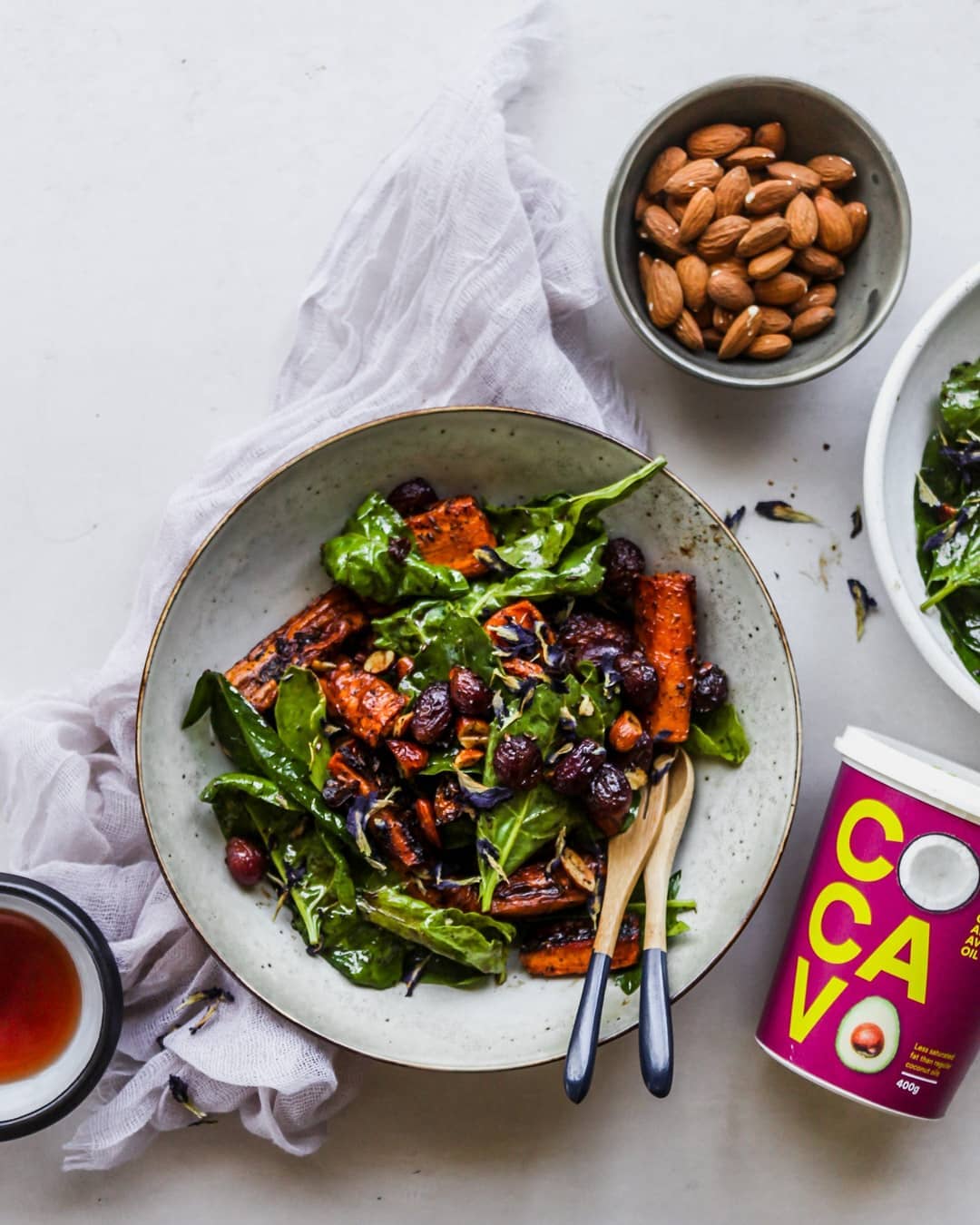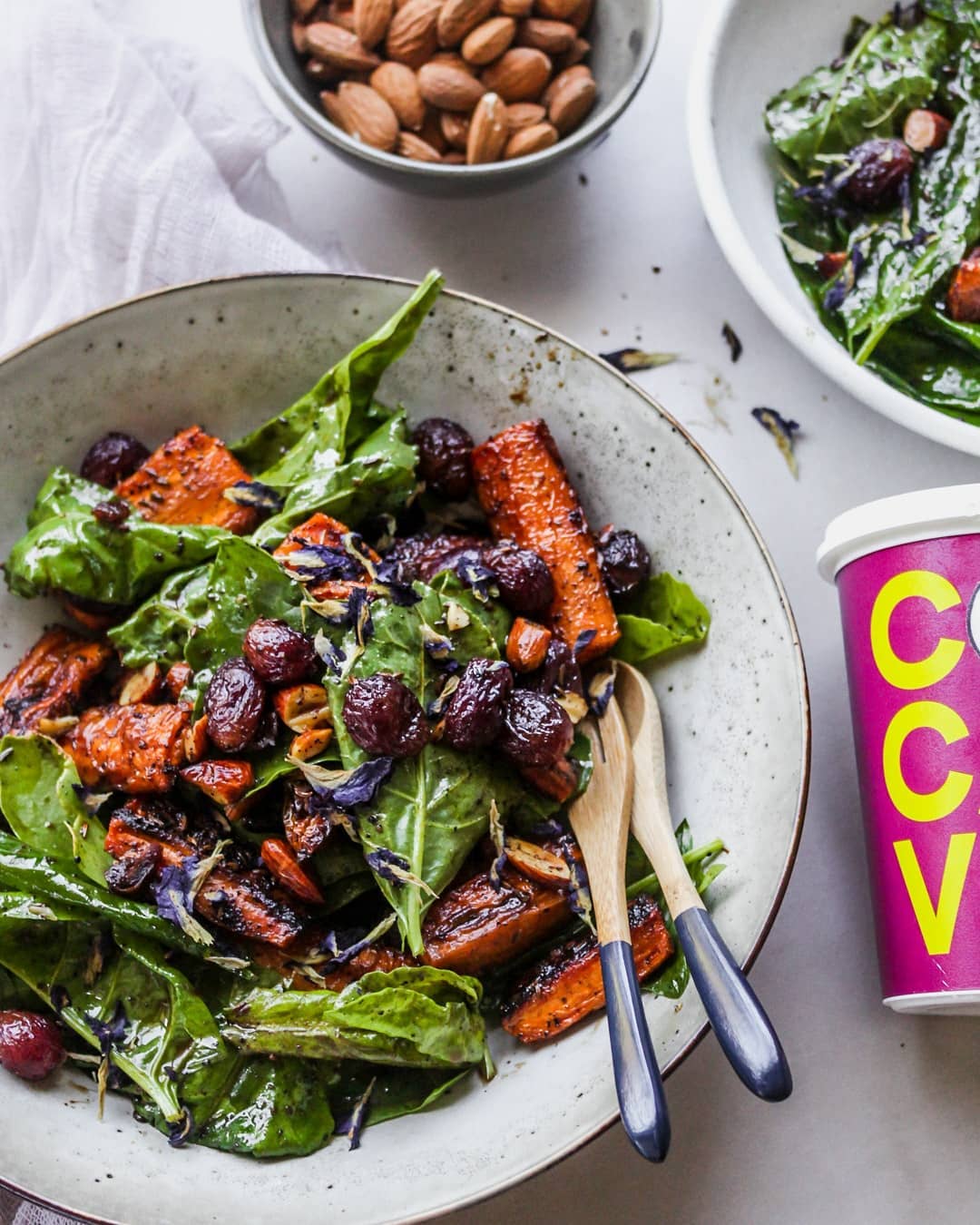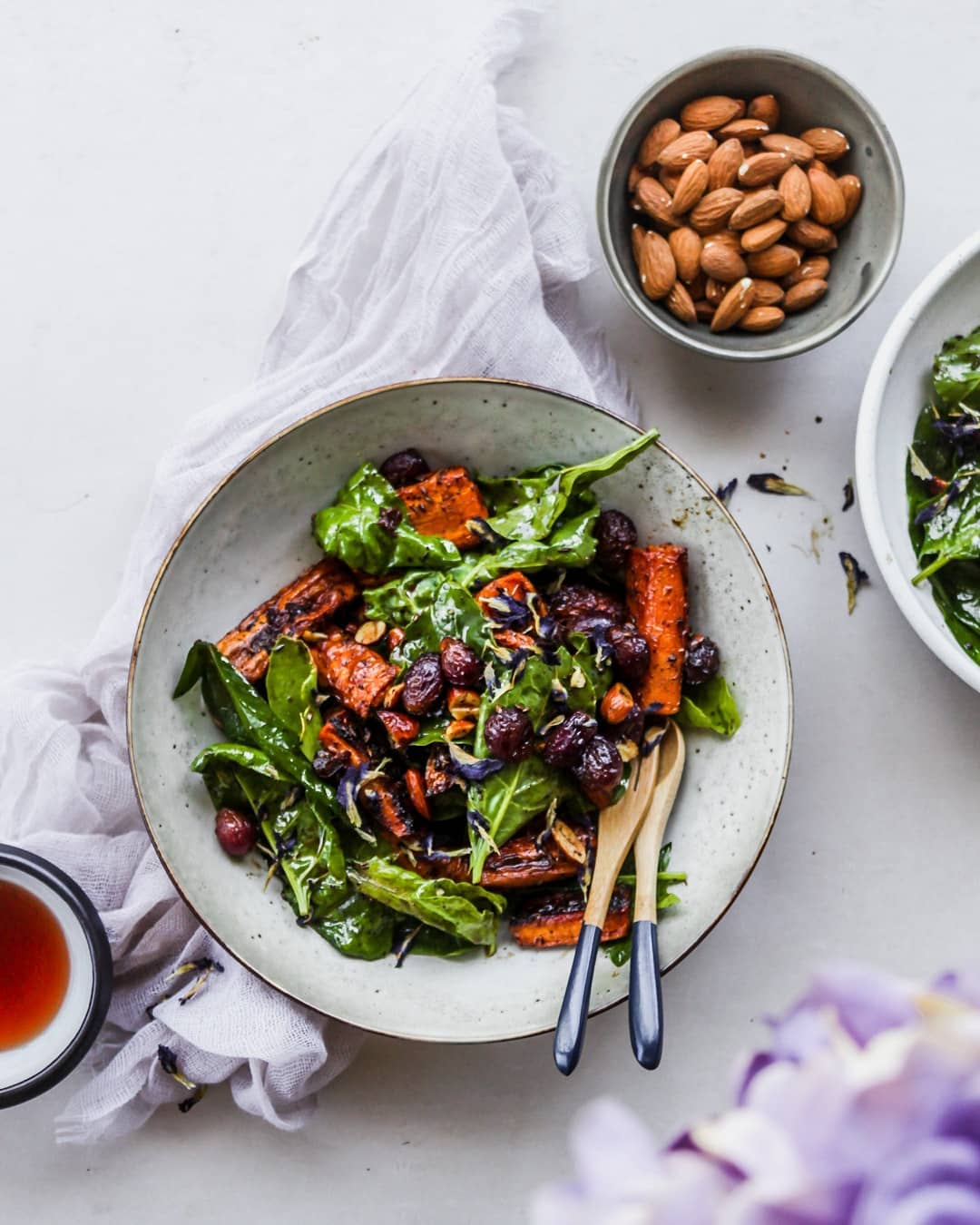 If you haven't tried roasted grapes, you're seriously missing out.
Or, if you haven't tried sumac and caraway seeds together, you're also missing out!
This is a really delicious salad (one of our favourites) and is suitable all year round.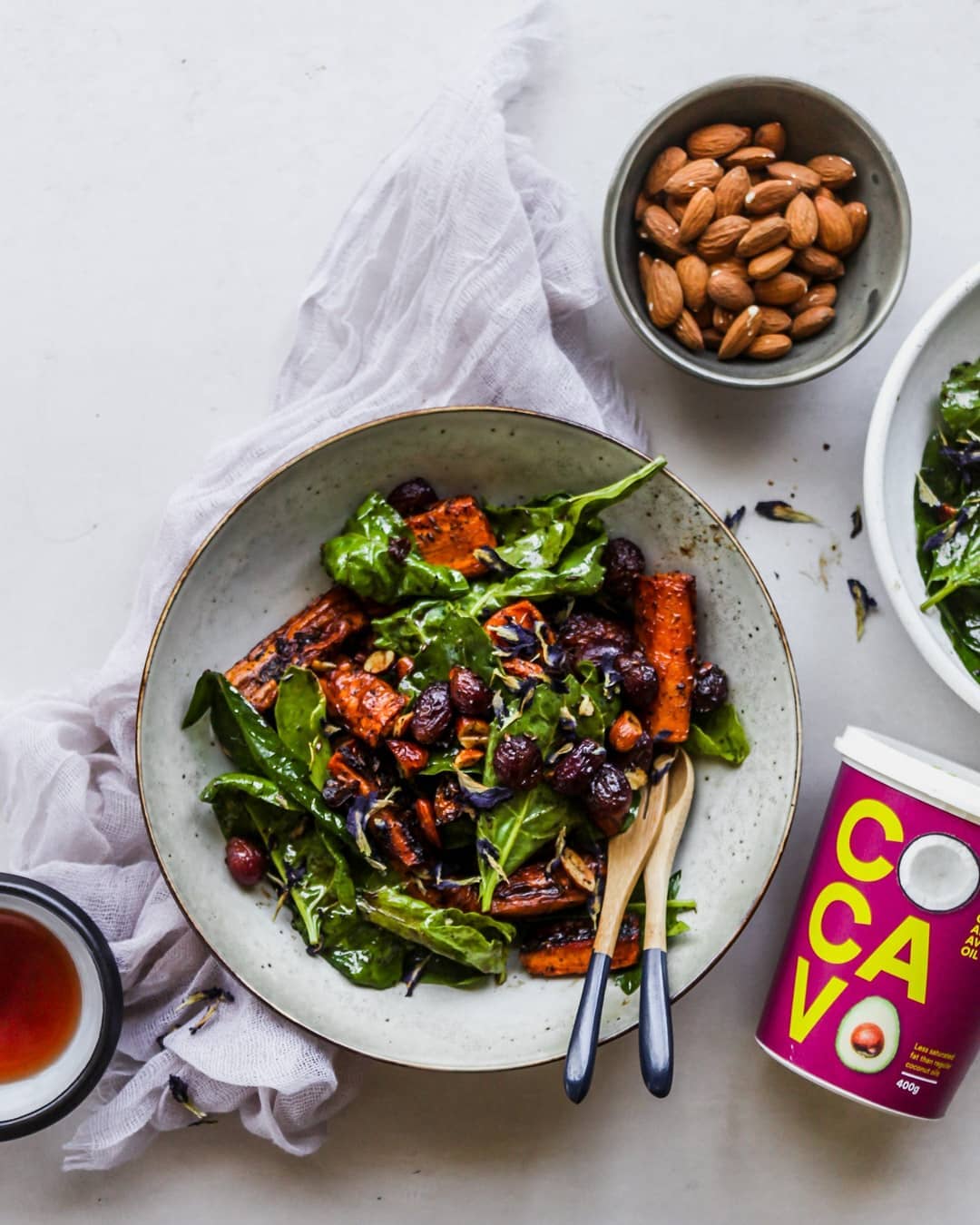 "A refreshingly delicious combination"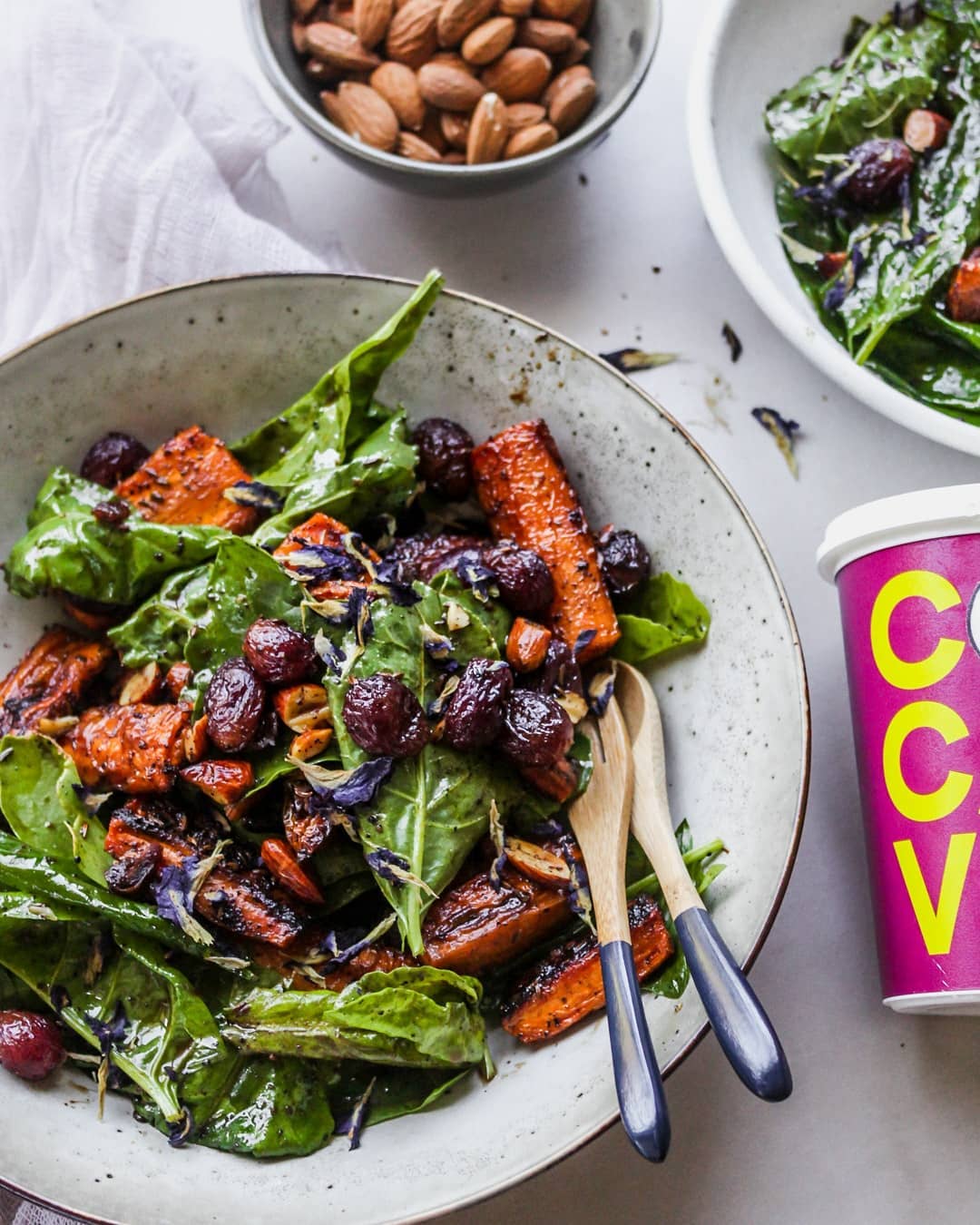 The vinaigrette features pomegranate molasses paired with red wine vinegar and Cocavo Original. A combination that really brings the salad together and tastes amazing, while delivering all the health benefits of Cocavo oil in each bite!
ROASTED GRAPE, CARROT AND SUMAC SALAD WITH CARAWAY SEEDS AND POMEGRANATE MOLASSES VINAIGRETTE
Serves 4
• 3 medium carrots, sliced into thirds lengthwise and then into halves or quarters (of large)
• 1 tbsp sumac
• 1 tsp caraway seeds
• Salt and pepper, to season
• 2 tbsp Cocavo Original
• 1 cup red seedless grapes
• 1/4 cup roasted almonds, chopped
• Large handful baby spinach
VINAIGRETTE:
• 2 tbsp Cocavo
• 1 tbsp red wine vinegar
• 1/2 tbsp pomegranate molasses
• 5 dried dates, sliced
1. Preheat oven to 180°C.
2. On a large baking tray, combine carrots, sumac, caraway seeds, salt and pepper and Cocavo. Stir to coat the carrots.
3. Roast for 20 minutes, then add grapes and return to oven for a further 20 minutes.
4. Meanwhile, to make the vinaigrette, whisk together all ingredients until emulsified and combined.
5. When carrots and grapes are cooked, add to a large bowl along with the remaining ingredients along with the dressing. Toss to combine.
6. Enjoy!