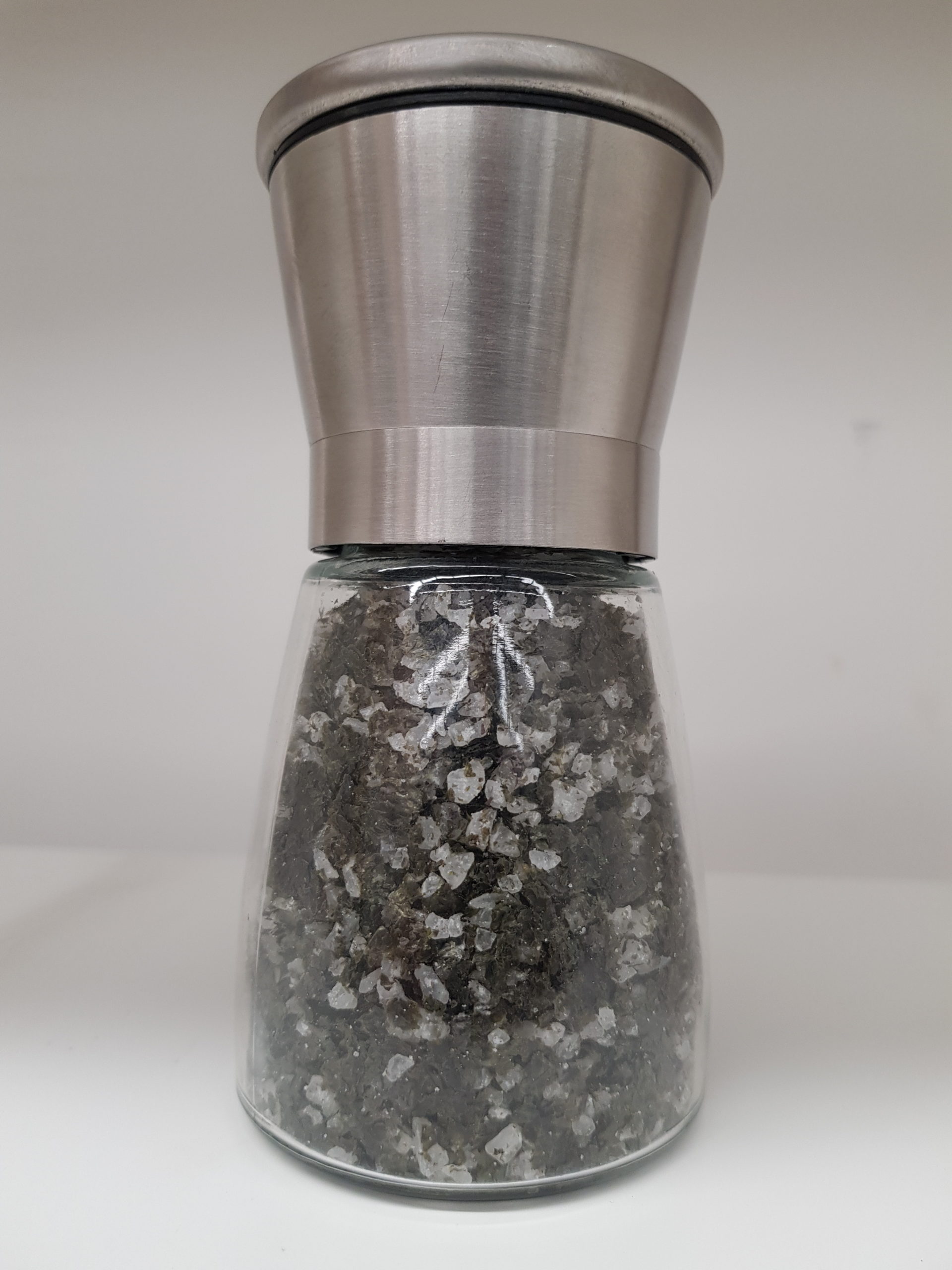 What is SEAWEED SALT? 
Cocavo "Nori" Seaweed Salt is a unique blend of the famous Nori Seaweed (best known wrapped around sushi) and NZ Sea Salt. Our Seaweed Salt comes in a high quality grinder with an adjustable ceramic grinding mechanism for long life.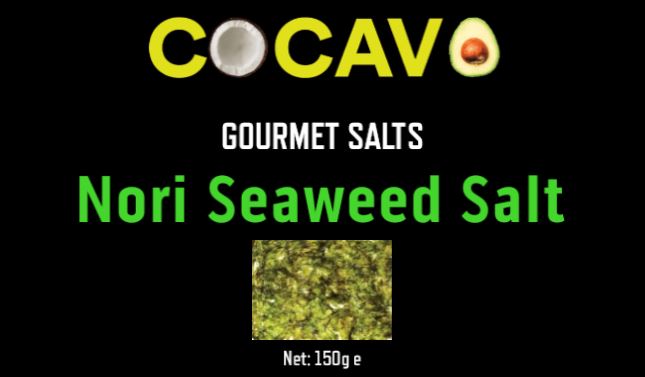 Nori Seaweed is loved across the globe for it's health benefits and umami flavour it adds to food. Nori contains Iodine which is essential to good health. For more information about the health benefits of Nori, visit https://www.healthline.com/nutrition/benefits-of-seaweed#TOC_TITLE_HDR_2
Nori Seaweed Salt is best used as a finishing salt that can be used basically on any dish. The Nori Seaweed imparts a slight umami flavour accompanied by the saltiness of the sea salt.
Great on Asian Rice & Noodle dishes, chicken, vegetables & seafood. The lovely dark green nori flakes add a great look to the finished dish.
We only use NZ Sea Salt that has been harvested from the pristine waters of the Marlborough Sounds. It is certified by BioGro NZ as suitable for Organic input.