Hearty stews are a winter go-to! We have been loving adding nut butter to stews, soups, and curries lately because they not only make for a creamy sauce, but they also add a delicious depth of flavour and source of healthy fats. Just like the Cocavo used in this recipe.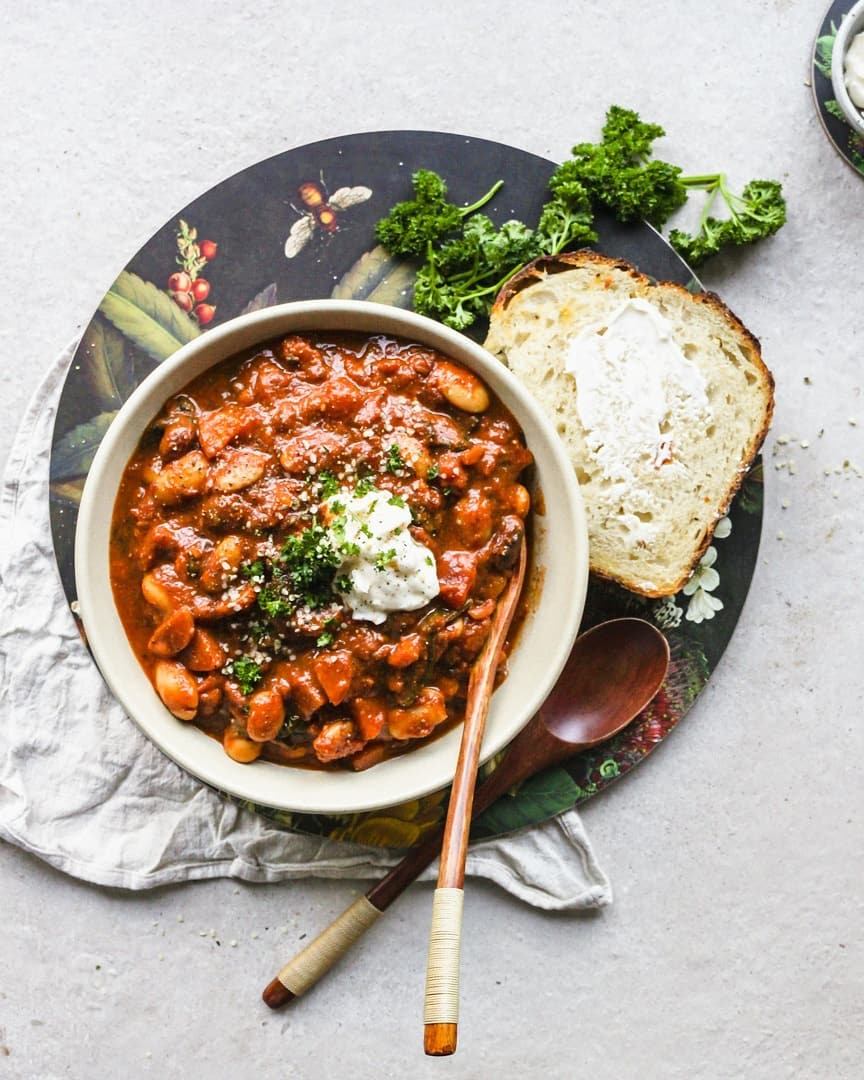 " A

 delicious depth of flavour and source of healthy fats. 

"
This stew is flavoured with delicious spices, and the addition of peanut butter (which takes it to the next level). It also has sultanas too, which is definitely one of our favourite ingredients to use in savoury dishes (and sweet dishes nonetheless)!
SUMAC-SPICED BEAN STEW
Serves 3-4
1 tbsp Cocavo Original

1 onion, diced

2 cloves garlic, finely chopped

1 large carrot, chopped

1 tbsp peanut butter

1×400g can tomatoes

1 large handful spinach

500ml vegetable stock

1×400g can butter beans, rinsed and drained

1/4 cup sultanas

1 tbsp coconut flour

1 tsp sumac

1 tsp smoked paprika

1/2 tsp mixed spice

1/4 tsp chilli powder
In a saucepan, melt Cocavo over medium-high heat. Add onion, garlic and carrot and cook, stirring, for 10 minutes.

Add peanut butter and stir to coat, then add remaining ingredients. Simmer for 15 minutes, until the beans have released their starches and the stew has thickened to your likening.

Serve hot with crusty bread and condiments of choice.