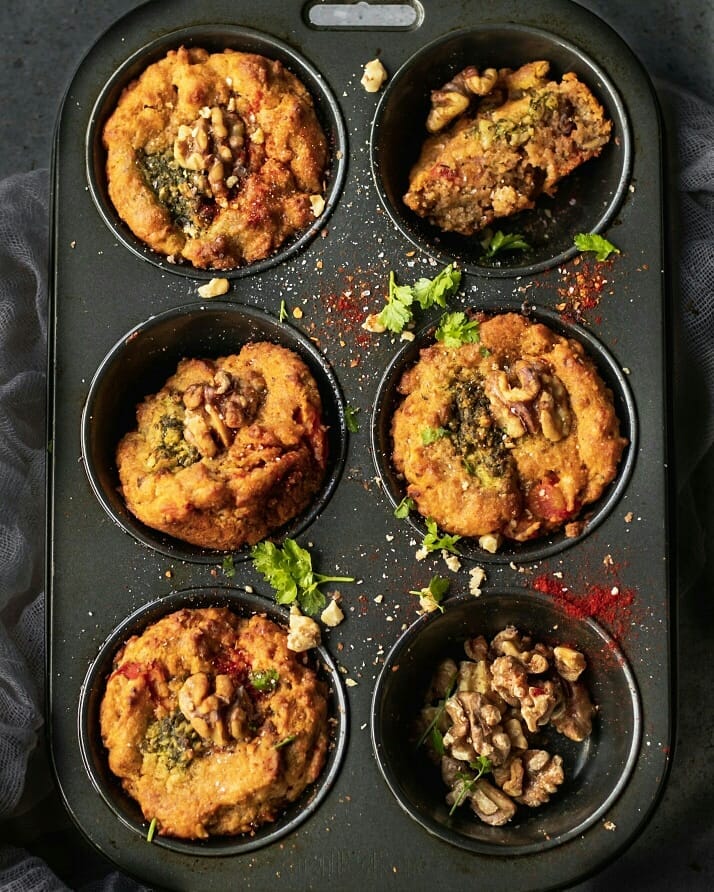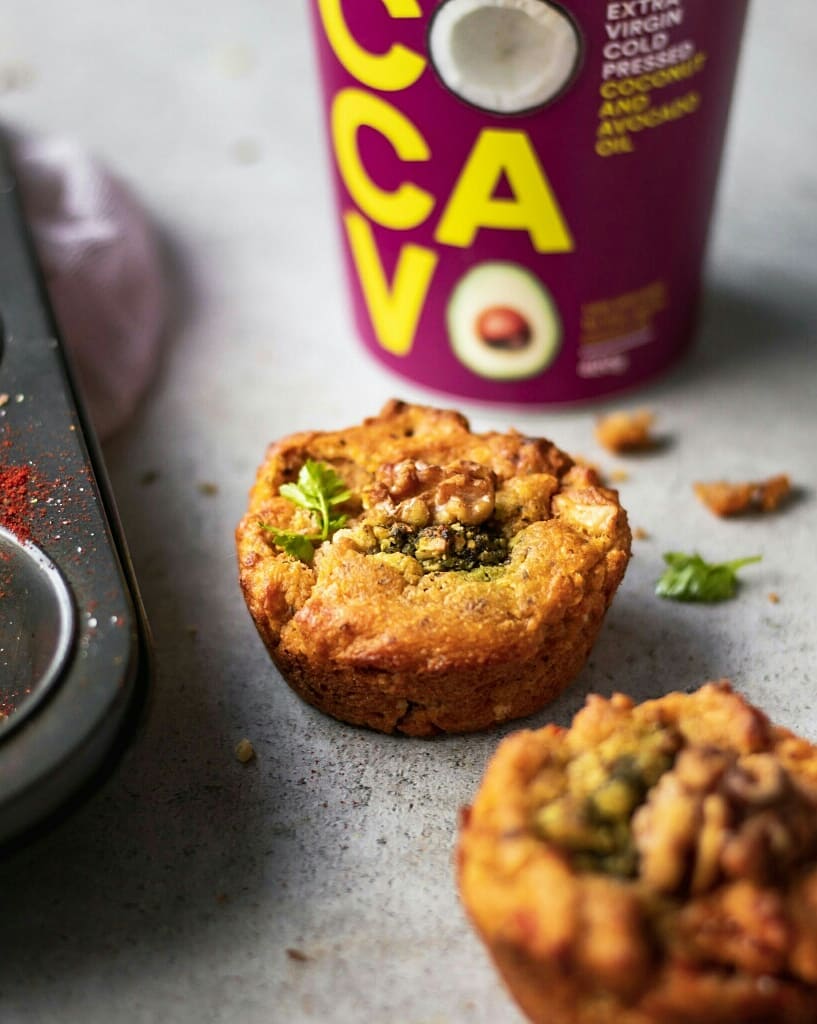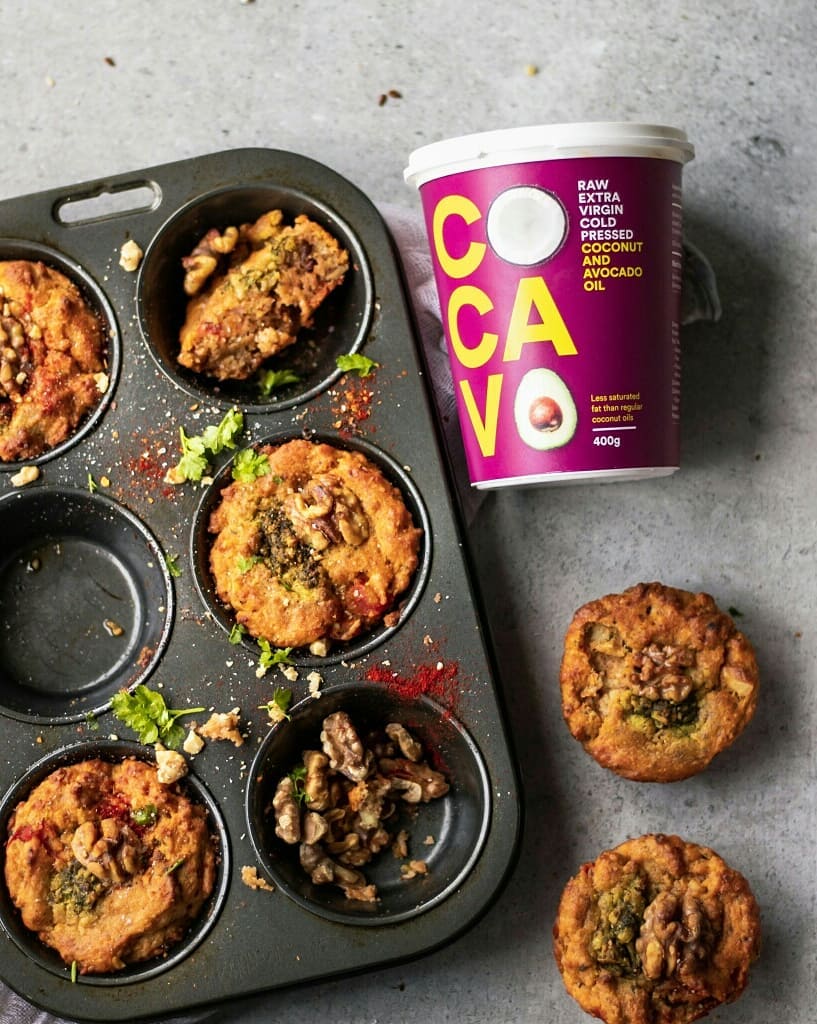 Who doesn't love a savoury muffin? They're a nostalgic childhood favourite. Whether they're fresh from the oven with melted butter, packed into lunch boxes for school or to take camping, or on the side to soak up liquids from stews and casseroles.
The best part of savoury muffins is they are so easy to mix up and experiment with new variations. You can't go wrong really!
These Tomato, Walnut and Basil Pesto muffins are vegan and gluten-free, and are ultra-fluffy!
To make them dairy-free, fluffy and a source of healthy fats, we use Cocavo instead of the usual butter or margarine!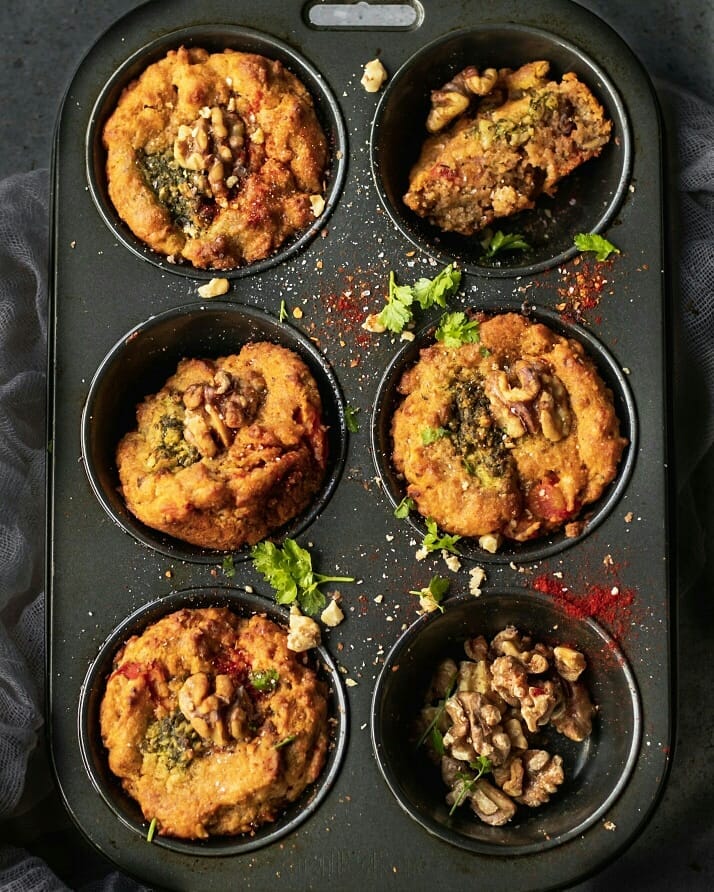 " They're a nostalgic childhood favourite. "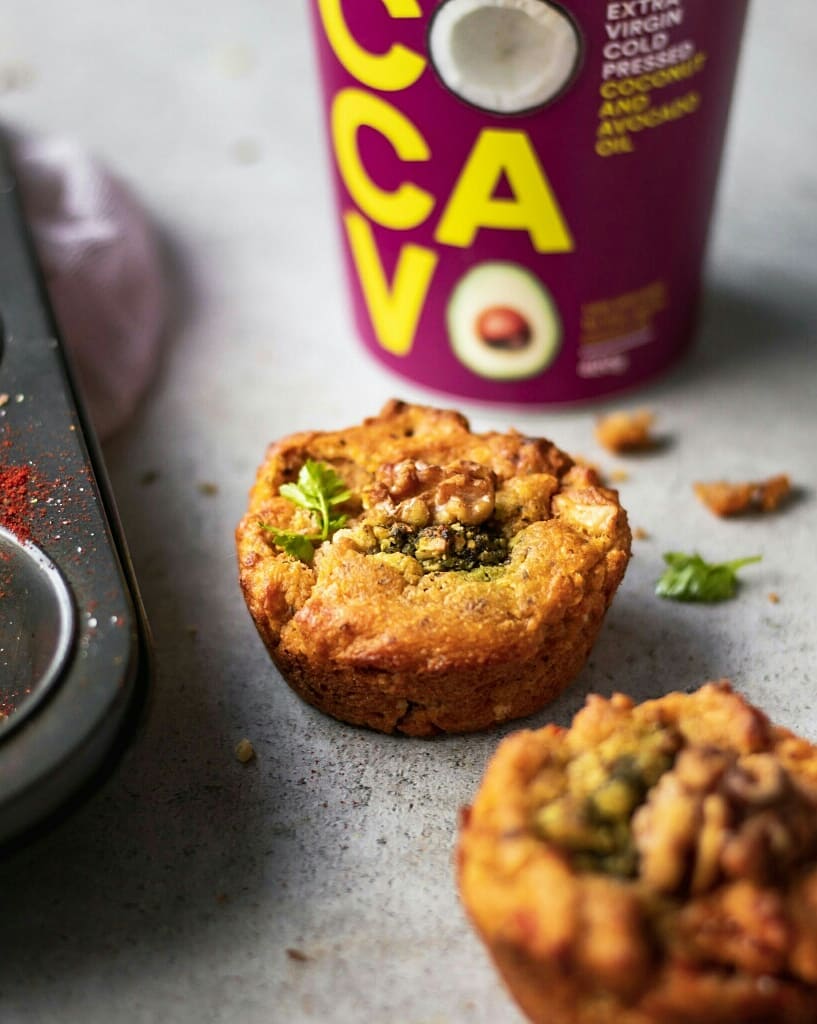 TOMATO, WALNUT AND BASIL PESTO MUFFINS
Makes 6
● 1 cup almond meal
● 1/4 cup coconut flour
● 1/8 cup rice flour
● 1/8 cup cornstarch
● 1/8 tsp xanthan gum
● 2 tsp ground flaxseed
● 1 tsp baking powder
● 1/4 tsp baking soda
● 1/8 tsp salt
● 1/4 cup Cocavo Original
● 1/2 tbsp lemon juice
● 1/4 cup soy milk
● 1/4 cup canned crushed tomatoes
● 1 tbsp basil pesto
● 1/4 cup roasted walnuts, plus more to garnish
1. Preheat oven to 180°C. Lightly grease a 6-hole muffin tin.
2. Mix dry ingredients in a bowl. Add remaining ingredients and mix until combined.
3. Divide the mixture among muffin holes. Top each with a dollop of pesto and a walnut half. Bake for 15 minutes. Allow to cool for 5 minutes before transferring to a cooling rack.
Enjoy!