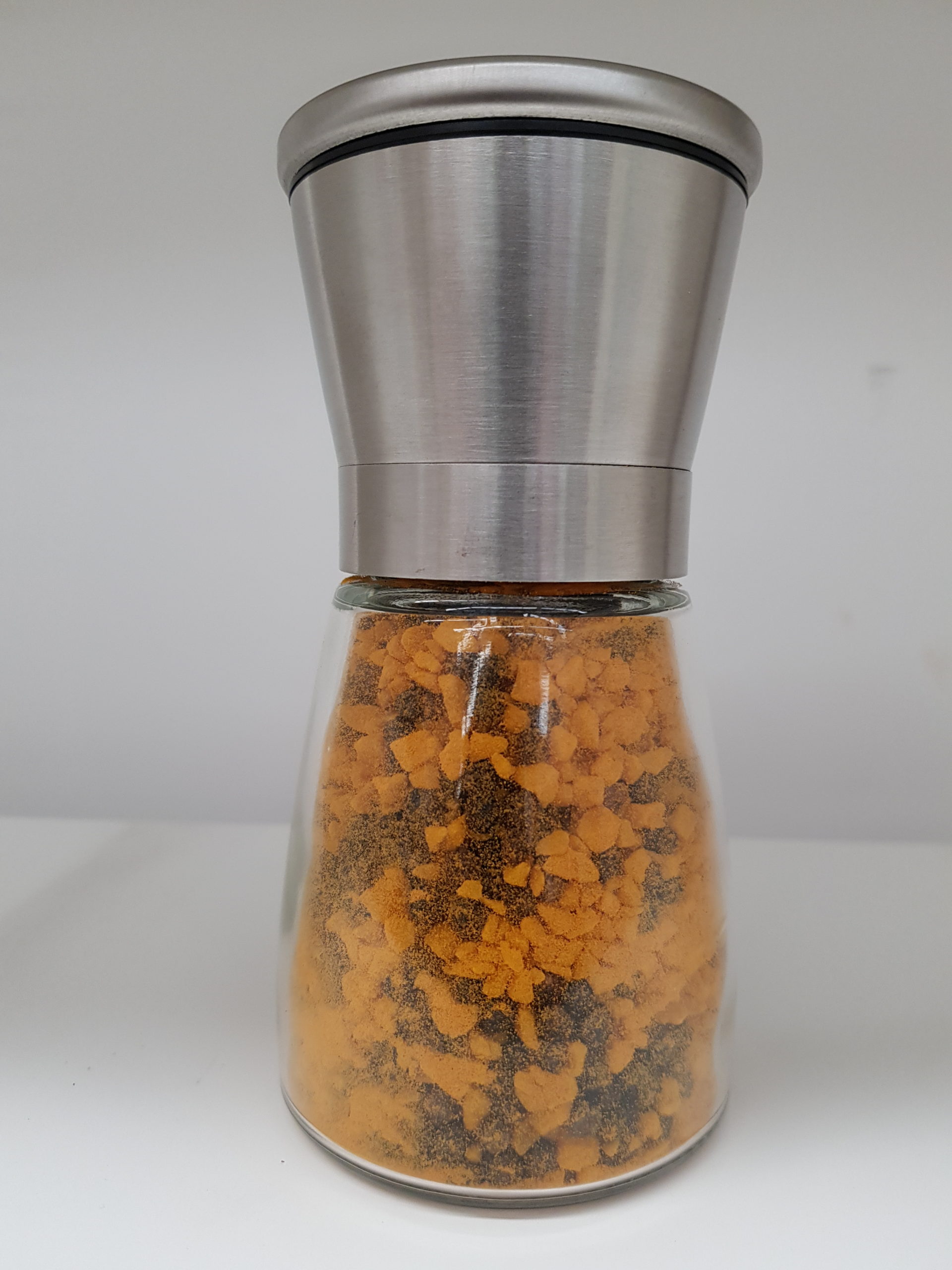 What is Turmeric & Black Pepper Salt? 
Turmeric is  well known culinary spice with known medical benefits. Our Turmeric Salt blends NZ Sea Salt with Turmeric powder & Black Peppercorns. It is well documented that the health benefits of turmeric are enhanced with the addition of black pepper. Both turmeric and black pepper have key active ingredients that contribute to their anti-inflammatory, antioxidant and disease-fighting qualities.Our Turmeric & Black Pepper Salt comes in a high quality grinder with an adjustable ceramic grinding mechanism for long life.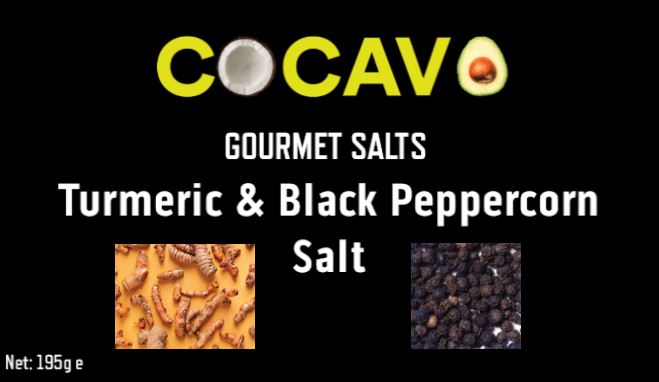 There are so many ways to enjoy Cocavo's Turmeric & Black Pepper Salt. Basically a finishing salt that will add a salty, earthy & peppery seasoning to food, it can also be used in place of regular salt in most applications. The lovely orange colour of the Turmeric adds a spectacular look to food, let alone the health benefits you get from the Turmeric.
For more information on this combination, visit https://www.healthline.com/nutrition/turmeric-and-black-pepper#active-ingredients