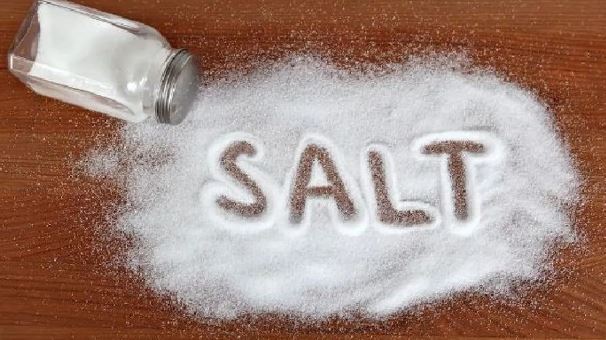 Confused about SALT?
It's no secret amongst chefs & home cooks that Salt enhances the flavour of food.
It has a greater impact on flavour than any other ingredient. If you learn to use it well, your food will taste not just good, but great.
Though salt also affects texture and helps modify other flavors, nearly every decision you'll make about salt will involve amplifying and deepening flavor. Add it in the right amount, at the right time, in the right form, and your food will be delicious.  
Saltiness – all salts are not created equal
Generally, the size of the salt crystal determines how salty it is. Small crystals dissolve quickly in your mouth, so you can taste all of the saltiness immediately. Bigger crystals or flakes dissolve more slowly, so the saltiness has more of a gradual effect and is less intense. 
Table salt
This is the most common salt, found in just about every home across the globe. It often has added iodine for public health reasons. In the 1920s, table salt was iodized to help prevent widespread thyroid issues and goiters.
Table salt is useful in baking because the fine grains distribute evenly with the flour and other dry ingredients and dissolve easily in wet ingredients. 
Table salt is also available non iodized.
Kosher salt
The holy grail of salts – according to chefs!
Most professional chefs and passionate home cooks treat Kosher Salt as their "Go Too" salt for many reasons. Kosher Salt has a less salty flavour than table salt. 
Kosher salt is a coarser-grained, additive free salt. Depending on the brand and the evaporation process, kosher salt crystals may be flaky or shaped almost like diamonds, if your eyesight is good enough to see their dimensions. Kosher salt does not contain iodine (sodium iodide) or anti-caking agents like smaller-grained table salt.
Originally created to help in the process of koshering meat, the large crystals make it easy to portion when seasoning by hand and are visible so you can determine how evenly and effectively dishes have been salted. 
Sea salt
Cocavo Marlborough Sea salt is harvested from evaporated sea water sourced in the beautiful Marlborough Sounds. It is a very clean tasting salt and can contain up to 60 different trace minerals that are healthy micronutrients.
Sea salt is available in extra coarse, coarse and fine versions. Fine sea salt is a perfect salt to keep in your salt shaker for seasoning dishes at the table, or when you need the salt to dissolve quickly. Coarse sea salt can be useful when salting meats in advance of cooking, and is also great to have in a grinder at the dinner table. Extra-course Marlborough Sea Salt is best used as a finishing salt. 
Is Kosher salt Kosher?
Despite the name, not all kosher salt is actually kosher by Jewish dietary guidelines. Food items that are kosher will be labeled as such.
The name kosher salt comes from the Jewish tradition of koshering, or kashrut. Since eating meat containing blood is not allowed in kosher guidelines, the process of koshering was developed. The coarse salt coats more evenly than table salt, making it more effective when using salt to draw blood out from the meat.
This amazing pinky red salt gets its color from iron oxide. The color difference is varied & visually striking, but the flavour varies little, but does have more mineral notes than other salts. It is most often mined from in the Himalaya mountain range in Pakistan, and used as a finishing salt. 
It often comes in larger crystals than table salt, which means it actually contains less sodium per teaspoon than table salt.
How to Use Himalayan Salt
You can use Himalayan salt any way you would use table salt. However, keep in mind that because Himalayan salt has a saltier flavor than table salt, you should use less salt per serving to achieve the same flavour.
Himalayan black salt is a type of halite, or rock salt, that is obtained from mines at the base of the Himalayas in India and Pakistan. In its raw form, this halite is pink and tastes very similar to normal table salt..
To get the unique taste this kind of salt is famous for—a deep umami, almost rotten-egg flavor—the salt is cooked in a kiln with spices and charcoal. The exposure to high heat and charcoal causes some of the sodium chloride in the salt to undergo a chemical reaction to form sodium sulfide and hydrogen sulfide.
The amount of these sulfides in the final product is not enough to negatively affect your health but is enough to add a noticeable flavor and smell to the product.
This final product comes in a variety of colors from black to purple to deep pink. In India, Himalayan black salt is called kala namak and is sometimes sold under this name in America.
BFA Certified Coarse grey sea salt comes from the North West of France.
Harvested manually without any mechanical manipulation. These delicate sun dried (medium sized) moist crystals remain unwashed and completely natural with nothing added and nothing removed. The original SALT of the EARTH Hand-Harvested coarse sea salt crystals are 100% natural and Chemical free.
This fully mineralised moist sea salt is of the highest potency containing minerals and natural trace elements essential to the body's daily needs (Typical Analysis). The good salt breaks down the complex carbohydrates of grains and vegetables for better digestion. Fully mineralised natural salt does not create thirst and assists in hydration.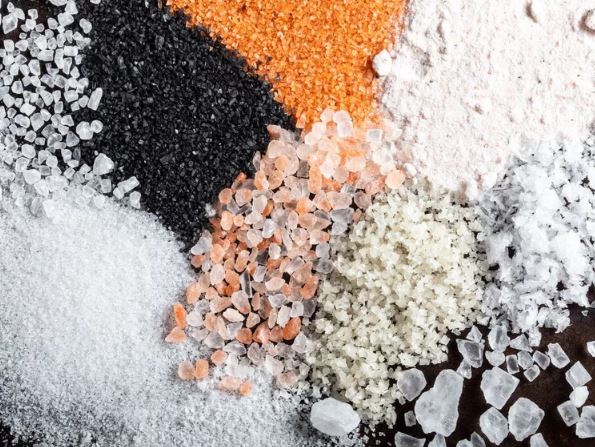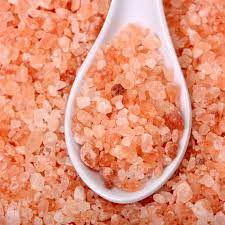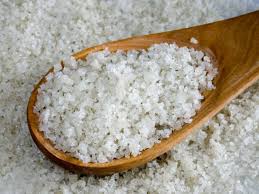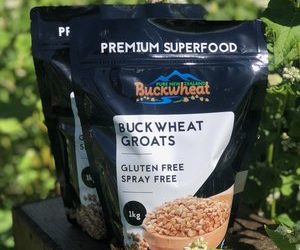 POPULAR BUCKWHEAT: Buckwheat is a very popular gluten free super-food that tastes great. NUTRITIOUS: Buckwheat is a nutritional powerhouse that is a staple component of...
read more