FAQ's – AVOCADO OIL
HOW DOES AVOCADO OIL COMPARE TO OLIVE OIL?
Avocado oil has a milder and nuttier flavour than olive oil. Depending on your taste profile, you can often pick up an avocado flavour or a smooth and buttery flavour. Each season yields different flavour notes in the avocado oil. The oil also has a higher smoke point, at 450° F, than olive oil, 375° F. Our oil is perfect for grilling, stir frying, or deep frying. Overall, avocado oil is a versatile oil.
DO AVOCADOS HAVE TO BE RIPE BEFORE PRESSING?
Yes, they certainly do. Since only the flesh of the avocado is pressed for its oil, the avocado must be ripe before pressing so that the skin and the pit can be easily separated before pressing.
WHERE IS COCAVO's AVOCADO OIL PRODUCED?
Our Extra Virgin Avocado Oil is sourced from producers in NZ and in sunny California which means we have a great supply no matter what the season is. All bottling takes place in our facility located in Whangarei, NZ.
DO YOU ADD ANY COLOR OR PRESERVATIVES TO YOUR OIL?
No, absolutely not.  Our oil is pressed and bottled with no additions. No need for preservatives due to its raw, stable nature and no need to alter its colour because it already comes out with its gorgeous green hue.
SHOULD I REFRIGERATE AVOCADO OIL?
No, there is no need to refrigerate your avocado oil, but there is also no reason why you should not either. Even though our avocado oil is a raw oil, it does not need to be refrigerated. Avocado oil (in an oil form) is stable. If you elect to refrigerate your avocado oil it will likely turn cloudy as the saturated fats in the oil start to thicken. As there is only a small amount of saturated fat in avocado oil, it will not go solid like coconut oil, but will thicken and look cloudy. Cloudy avocado oil is perfectly alright to use and will quickly turn clear when the oil is at room temperature. We suggest keeping the oil at a consistent temperature, and out of direct sunlight. We suggest a dark cupboard for perfect storing conditions. More information below.
HOW DO YOU USE AVOCADO OIL?
Avocado Oil can be used in a variety of ways. It is very similar to Olive Oil in its stability, yet more mild in flavour. Avocado oil is perfect for high heat cooking up to 450 degrees F, drizzled over salads, paired with your favourite balsamic vinegar, used as a finishing oil to your favourite dish, dipping bread etc. Avocado oil is very versatile. It also makes an amazing popcorn including a replacement for that drizzled butter, add some sea salt for a very addicting, yet amazingly healthy snack!
WHY IS AVOCADO OIL GOOD FOR YOU?
The fat profile is 70% to 74% monounsaturated fat, 10% to 14% polyunsaturated fat and 10% to 14% saturated fat. This profile is very similar to olive oil. However, avocado oil is thicker or more viscous, so a small amount goes a long way. Avocado oil has high amounts of several nutrients, namely: vitamin E and beta sitosterol, the compound responsible for lowering bad cholesterol. Lutein in avocado oil, is also known to help the macular region of the eye.
HOW LONG WILL IT LAST AFTER OPENED?
We suggest using avocado oil 3-6 months after opening for the freshest flavour profile. However, avocado oil can be good all the way up to its best by date depending on the storage conditions.
HOW MANY AVOCADOS DOES IT TAKE TO FILL A 250ml BOTTLE?
In peak season it generally it takes approximately get 10-15 avocados per bottle. Early in the season it will take nearly twice as many Avocados to fill that same bottle of Avocado Oil. Early season avocados have more water content, less oil content and are much smaller than their later season cousins.
HOW IS AVOCADO OIL EXTRACTED?
The best extraction process is cold-pressed, first press, using only the pulp of the avocado. Pits and skins are removed and repurposed for other uses. The fruit pulp is pressed at low temperatures, then the oil is separated in a centrifuge removing water & solids. Our oil is not refined or diluted.
HOW STABLE IS AVOCADO OIL?
Avocado oil is fairly stable and doesn't easily go rancid. The reason why avocado oil has a stable shelf life is partly due to the low amount of poly-unsaturated fats. High amounts of poly-unsaturated fats form greater amounts of free radicals, which are associated with rancidity. Avocado oil does contain high amounts of mono-unsaturated fats which contributes to a stable oil with no need for preservatives.
WHY IS MY AVOCADO OIL CLOUDY?
Have you noticed a cloudiness in your avocado oil?
Sometimes you may see what appears to be a cloudy looking sediment near the bottom of the bottle and other times the entire bottle of oil may look cloudy.
Cloudiness can be caused by storage in the refrigerator or even in a cool pantry or storage area. This type of cloudiness is the result of thickening of the saturated fats in the oil. Just like butter or coconut oil, the saturated fat in avocado oil will harden in the refrigerator. However, since the amount of saturated fat in avocado oil is so much lower than that in coconut oil or butter, the oil turns cloudy as opposed to hardening fully and turning opaque.
To clear chilled oils, let the bottle stand at room temperature of around 20C for 15 or 20 minutes. The oil will start to clear as it warms up. There is absolutely no problems using cloudy avocado oil for cooking. If you are wanting to use it as a clear finishing oil on salads or as a dipping oil, then simply allow it to warm up. Holding the bottle under warm running water will quickly clear it.
Read on to discover 7 health benefits of Avocado Oil.
1. Naturally low in sodium and fructose. 
This is perfect if you are on a sugar-free or low sugar diet, as you can add avocado into any meal to get another element of texture and health boost while continuing to avoid sugars.
2. Vitamins and minerals.
Avocados (and their cold-pressed oil) are very high in essential vitamins and minerals, including Vitamin K, B-5, B-6, and C, as well as folate, potassium, and fibre.
3. High in potassium
One avocado can have twice the potassium than one banana, helping with balancing internal potassium to sodium ratios in your body.
4. Good fats
One of the few fruits which contain large amounts of "good" monounsaturated fats. One avocado can contain 22.5g of healthy fat. Read our 'Fast Fats' post which talks about the controversial topic of different types of fats and what they can do for you.
5. Cholesterol management
Consuming avocados and unrefined avocado oil helps to maintain healthy cholesterol levels and reduce risks for heart diseases.
6. Boosting the nutrient value of other foods
Enables your body to more efficiently absorb fat-soluble nutrients e.g. alpha-carotene, beta-carotene, and lutein, from other foods consumed in conjunction, which is like boosting the nutrient value of the other foods you eat if you add avocados and unrefined avocado oil.
7. Skincare
Avocado oil helps to nourish and moisturise your skin, while also rejuvenating it. People have used avocado oil under their eyes to successfully reduce or remove bags, and use the oil for a deeply hydrating face mask, or in smaller quantities as an age reducing moisturiser for daily use. Avocado oil can also be used as a hair mask, or conditioner or scalp moisturiser, rejuvenating your scalp and hair.
Here at Cocavo, we offer a wide range of cold-pressed, unrefined, and high-quality avocado oil products at affordable prices. Be sure to check them out so you can start investing in your health today!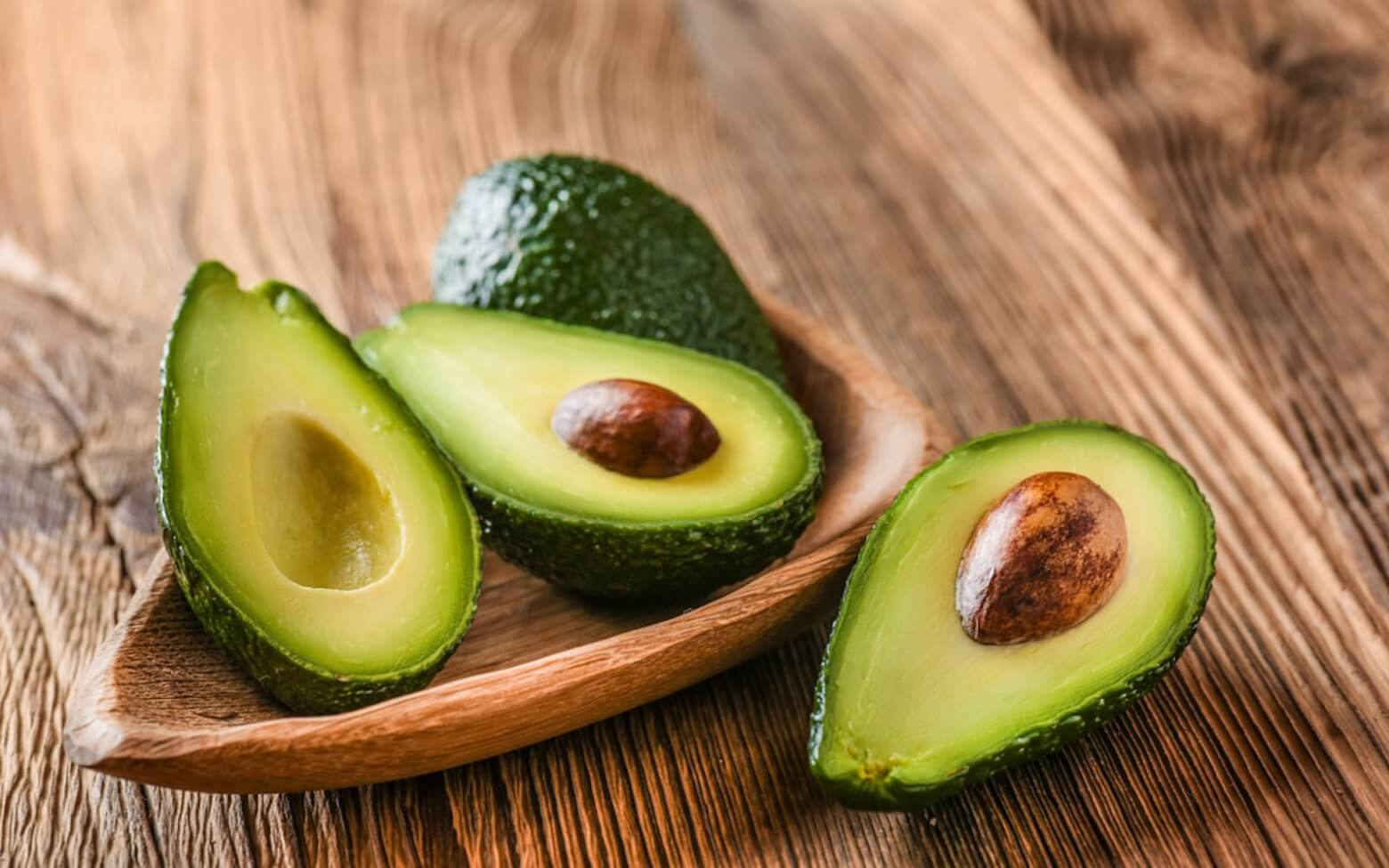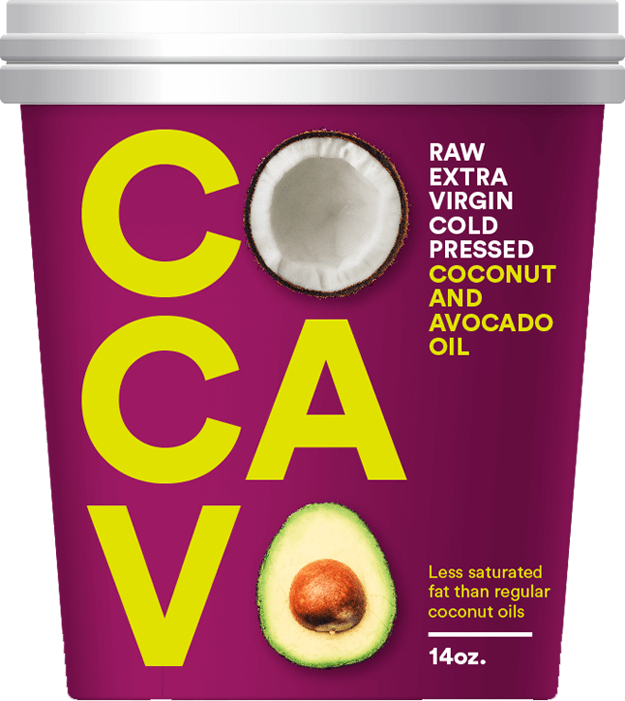 Cocavo Original
Cocavo is made from premium all natural ingredients, providing a sweet and delicious, yet delicate flavor.
It is the perfect cooking oil to enhance a wide variety of dishes from curries to stir-fries. Cocavo is dairy free, gluten free and suitable for vegans and vegetarians.
[wps_products_pricing product_id="7779547536"][wps_products_buy_button product_id="7779547536"]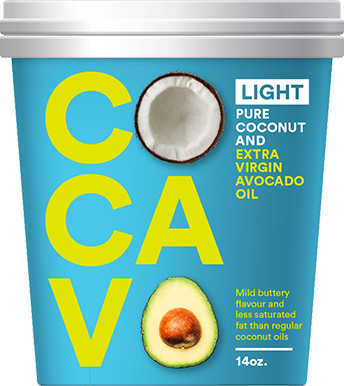 Cocavo Light
Cocavo Light is made from pure coconut oil and extra virgin avocado oil. The delicious, buttery yet mild flavor does not have the aroma or taste of coconut making it the perfect cooking oil for everyday use.
Cocavo Light is dairy free, gluten free and suitable for vegans.
[wps_products_pricing product_id="7779548880"][wps_products_buy_button product_id="7779548880"]
Chili and Lime
Cocavo is carefully infused with selected chili and lime oils giving you the perfect blend. Cocavo enhances and brings out the flavors in dishes from seafood to stir-fry. The subtle hint of chili is perfect.
Cocavo Chili and Lime is dairy free, gluten free and suitable for vegans.
[wps_products_pricing product_id="7779552976"][wps_products_buy_button product_id="7779552976"]