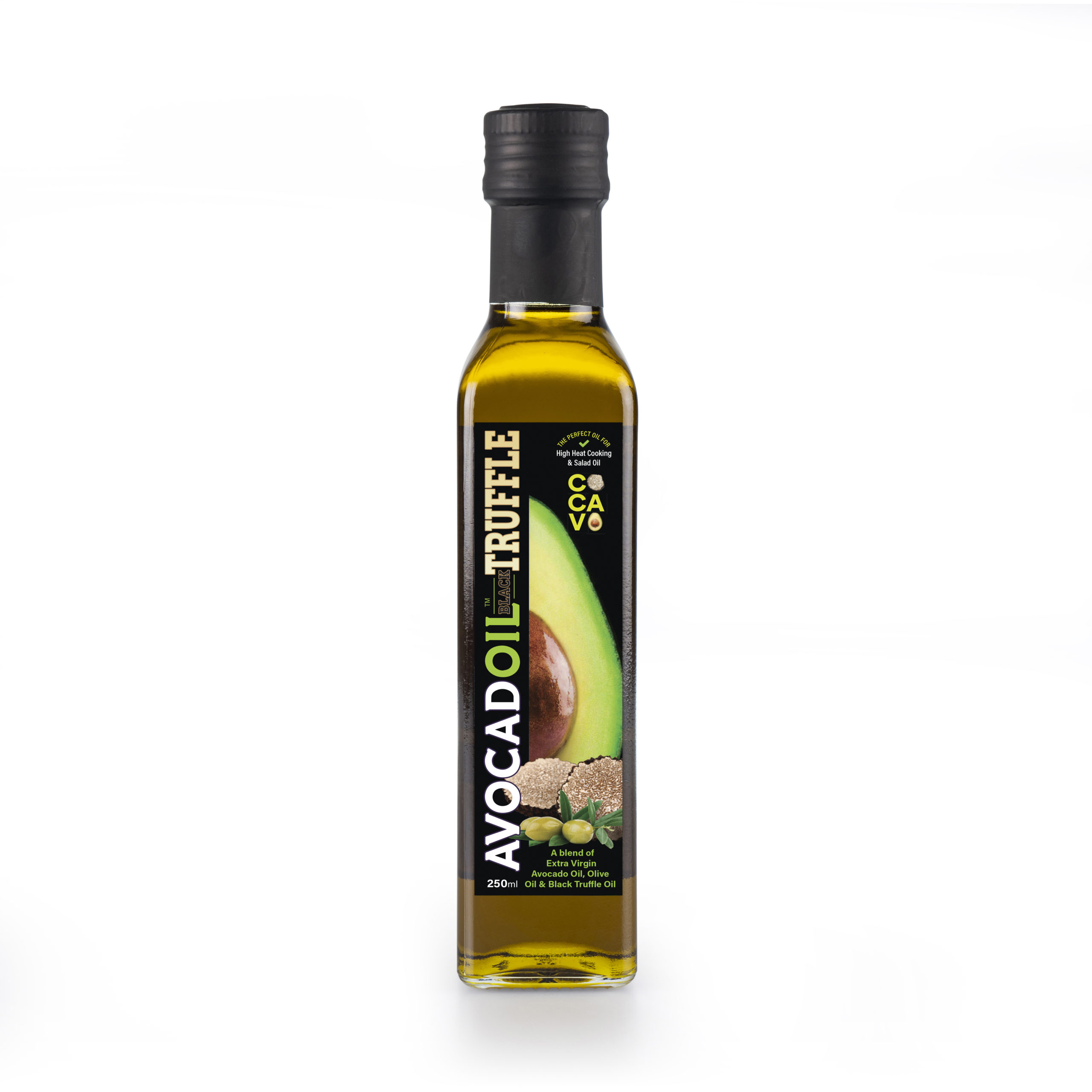 What is Avocadoil BLACK TRUFFLE OIL? 
Quite simply, our amazing Avocadoil Black Truffle Oil is a unique blend of Extra Virgin Avocado Oil, Extra Virgin & Pure Olive Oil, Black Truffle Oil along with some genuine Black Truffle slithers. 
If you are a truffle lover, then this oil is for you. It has a delicious Truffle flavour that is complimented by the quality carrier oils that are used to blend the Truffle oil with.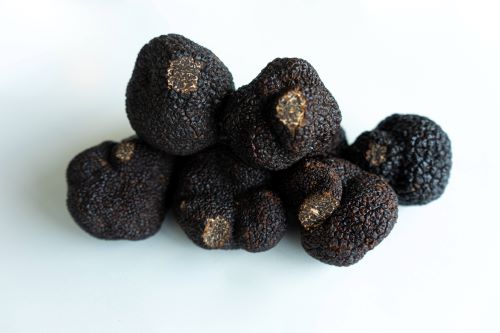 The special blend of these super-oils allows the unique flavours and aromas of black truffle to be the dominant aroma & flavour of the oil, with an added slight buttery flavour of the avocado oil coming through.
Cocavo Avocadoil Black Truffle Oil has a unique buttery, earthy, mushroom like flavour. It has been designed primarily to be used as finishing oil, but does have a mid to high smoke-point, so can be used as a cooking oil, but some of the delicate flavours may be lost in the cooking process. If this occurs, simply add more Truffle Oil at the end of the cooking process.
.
Activated Carbon can interfere with the absorption of medications. Consult your doctor if you are unsure whether out Black Salt is suitable for you.
SOME USES FOR BLACK TRUFFLE OIL
Drizzle over pasta dishes
Drizzle over Macaroni Cheese
Mix into mashed potatoes or kumara
Drizzle on pizza
Drizzle over scrambled eggs or omelettes
Drizzle over your favourite hummus
Drizzle over veggies
Drizzle over Garlic Bread or Bruschetta
Use to make a Truffle Aioli
Drizzle on top of fries for an added gourmet flavour
Drizzle over popcorn