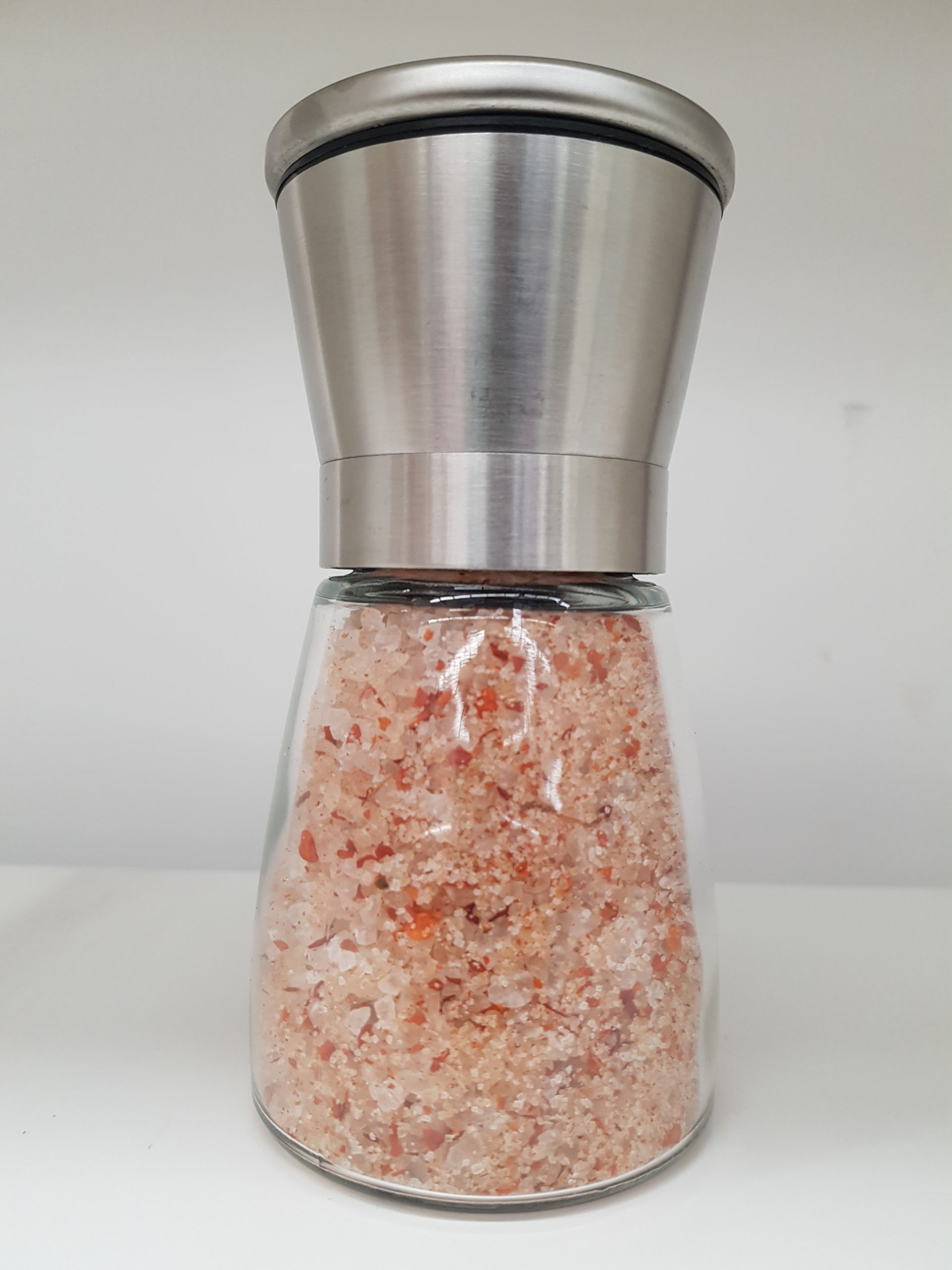 What is BOT MUOI OT? 
Bot Muoi Ot is one of the most popular seasonings found in SE Asia and particularly Vietnam where you will find it on every restaurant & home dinner table. Also known as Fruit Salt, Bot Muoi Ot is enjoyed across SE Asia used on fruits like melon, mango, papaya & pineapple & also as a tangy, sweet, hot seasoning on  vegetables, seafood & chicken dishes. Our Bot Muoi Ot Salt comes in a high quality grinder with an adjustable ceramic grinding mechanism for long life.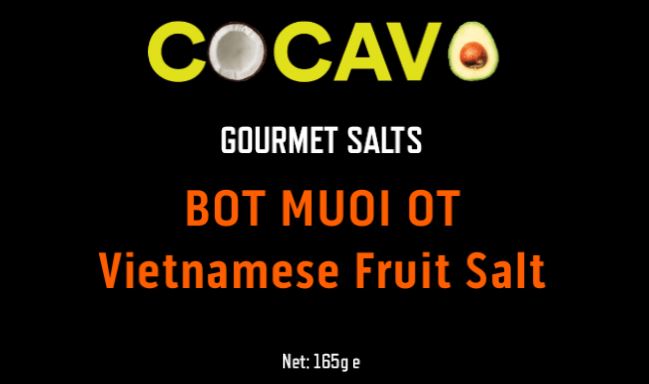 Try on Fruits such as Watermelon, Rock Melon or Honeydew Melon. Try sprinkling on sliced Kiwifruit, Mango or Pineapple – awesomely delicious. The result is a certain refreshing sweet, tangy heat on the palate.
This traditional Vietnamese seasoned salt is a special blend of NZ Sea Salt, Cane Sugar crystals, Sour Salt (citric acid) & chilli flakes. The percentage of each ingredient works well to bring their individual flavours to the seasoning blend without dominating the other ingredients.