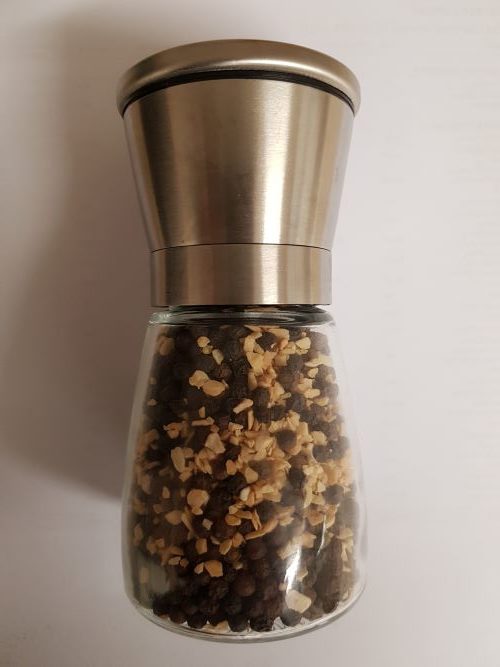 What is Cocavo GARLIC PEPPER? 
Unsurprisingly, there is no great secrets hidden in our Garlic Pepper. Black Peppercorns & Garlic Granules are combined in just the right percentages to give the bold pungent peppery heat from the pepper while allowing for the delicious flavour & aroma of Garlic to come through beautifully. Our Garlic Pepper comes in a high quality grinder with an adjustable ceramic grinding mechanism for long life.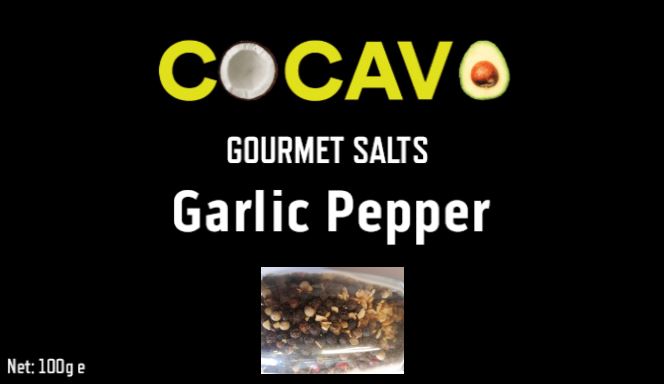 Garlic & Black Pepper – a marriage made in culinary heaven. This combination has been around for ever. Garlic Pepper Steak, Garlic Pepper Fish, Garlic Papper on your Spag Bol – YUM YUM YUM 🙂
Black Pepper is one of the Kings (or Queens) of culinary spices. Garlic is also revered across the culinary world as a super spice. So – it made sense to bring these 2 super-spices together in just the right proportions in a  quality Grinder so you can have it handy in the kitchen or even on the dinner table.