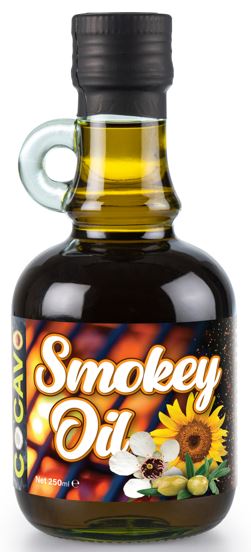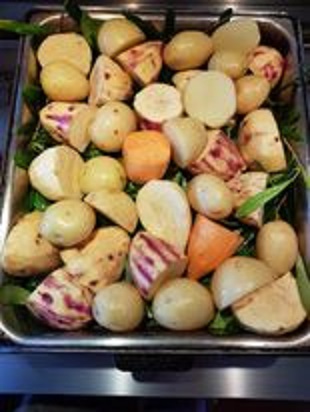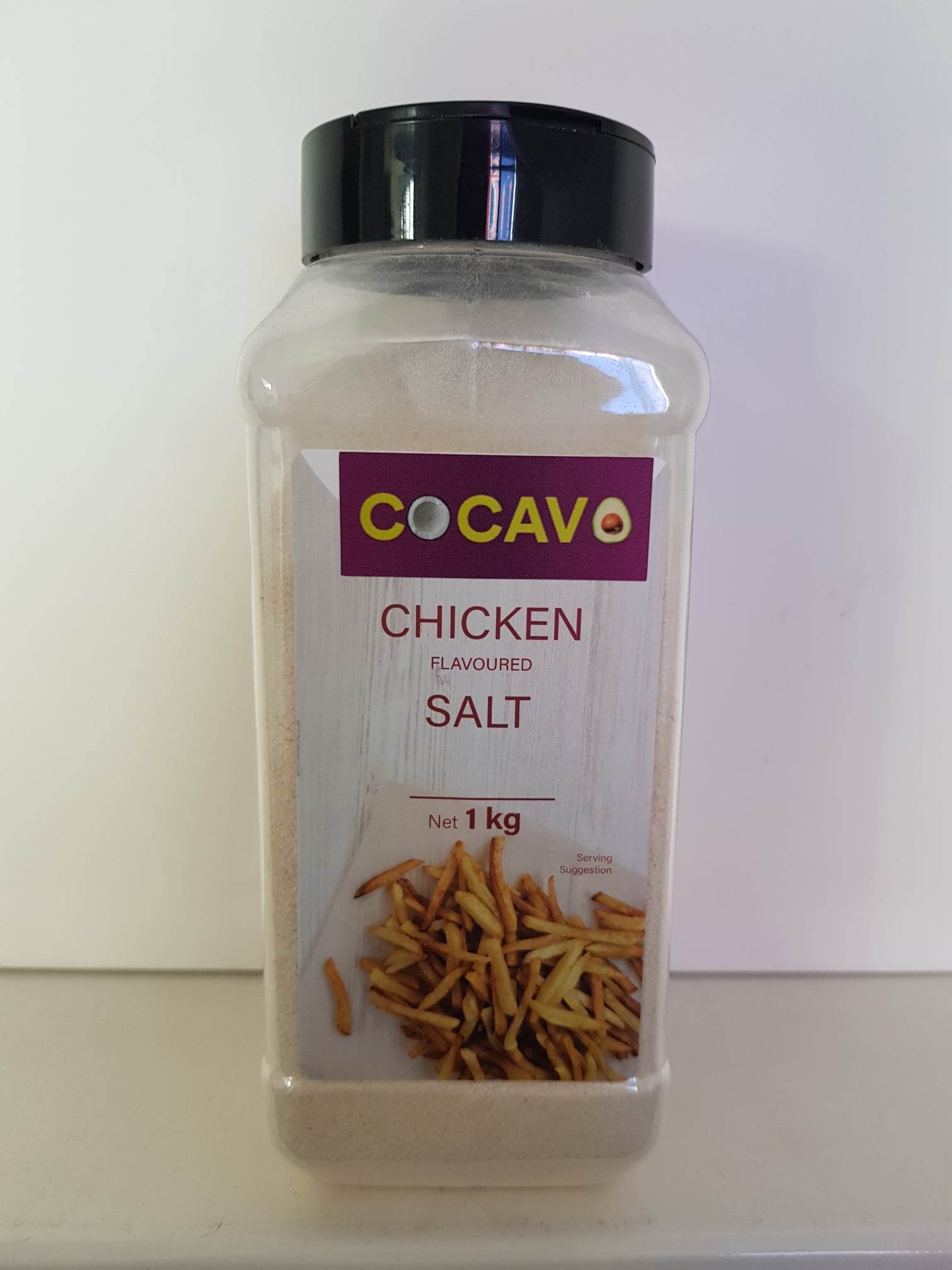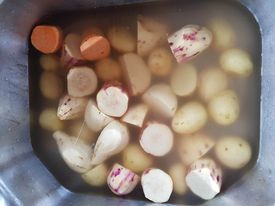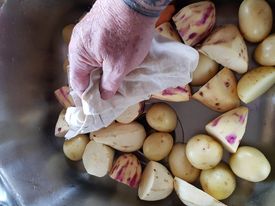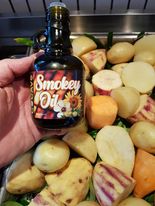 These
Hāngī

style veges are absolutely delicious & oh so easy to cook!
1. Peel & wash your potatoes & kumara. Drain the water from the sink/
2. Pat dry the vegetables
3. Drizzle over a generous amount of Cocavo Smokey Oil
– about 2 tablespoons should do.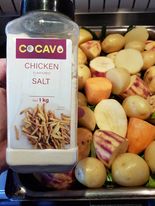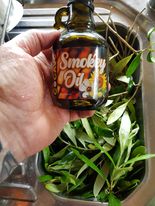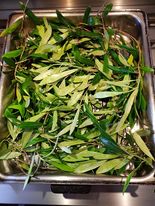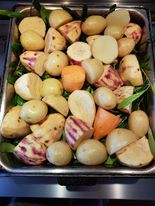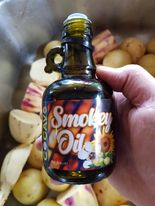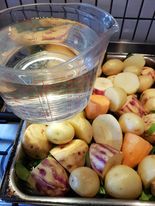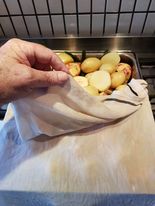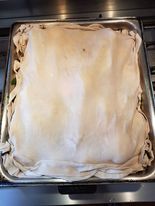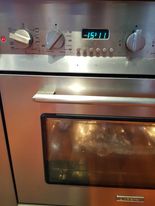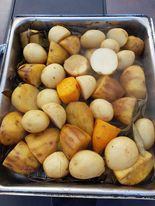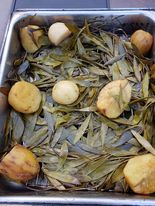 5. Rinse Olive leaves then drizzle over some Smokey Oil.
6. Place oiled Olive Leaves on a rack in a roasting dish.
7. Put oiled & seasoned veges onto the olive leaves in the roasting pan.
8. Add a little more Smokey Oil & Chicken Salt if you wish to.
9. Carefully poor 1 litre of cold water into the roasting pan.
10. Cover the oiled & seasoned veg with a clean, damp tea towel.
11. Cover with 2 layers of tin foil sealing around the edge of the roasting pan.
12. Cook at 225C for 2 hours – there will be enough water in the pan to steam the veg over this time.
13. After 2 hours, remove from the oven and enjoy with your favourite meat or other protein.
14. You can substitute the olive leaves with willow leaves, water cress or even cabbage leaves.
15. Serve with your favourite meat or if left as it is, these hang style vegetables are Vegan friendly. 
You are going to absolutely love the flavour of these vegetables. The Cocavo Smokey Oil adds an authentic

Hāngī

flavour and smell to the dish. The Chicken Flavoured salt seasons the veges beautifully. Our

Hāngī styled recipe uses some of the cooking methods of traditional Hāngī such as covering with damp tea towels and steaming, but the cooking is done in a conventional oven, not in the ground & the smokey flavour comes from the Smokey Oil.
A bit about Traditional Hāngī
In traditional hāngī cooking, food such as fish and kumara (sweet potato), were cooked in a pit dug in the ground. Today, pork, lamb, potato, pumpkin and cabbage are also included.
Hāngī was traditionally wrapped in flax leaves, but a modern Hāngī is more likely to use mutton cloth, aluminium foil and wire baskets.
The baskets are placed on hot stones at the bottom of a hole dug into the ground. The food is covered with a wet cloth and a mound of dirt that traps the heat from the stones.
The Hāngī is left in the ground for about three to four hours, depending on the amount of food. The result of this process is tender meat and delicious vegetables, infused with smoky, earthy flavours.
Good food is central to the spirit of manaakitanga (hospitality). There are few experiences that rival sharing a feast cooked in a traditional Maori hāngī (earth oven), a centuries-old cooking method perfect for feeding a crowd and bringing a community together.