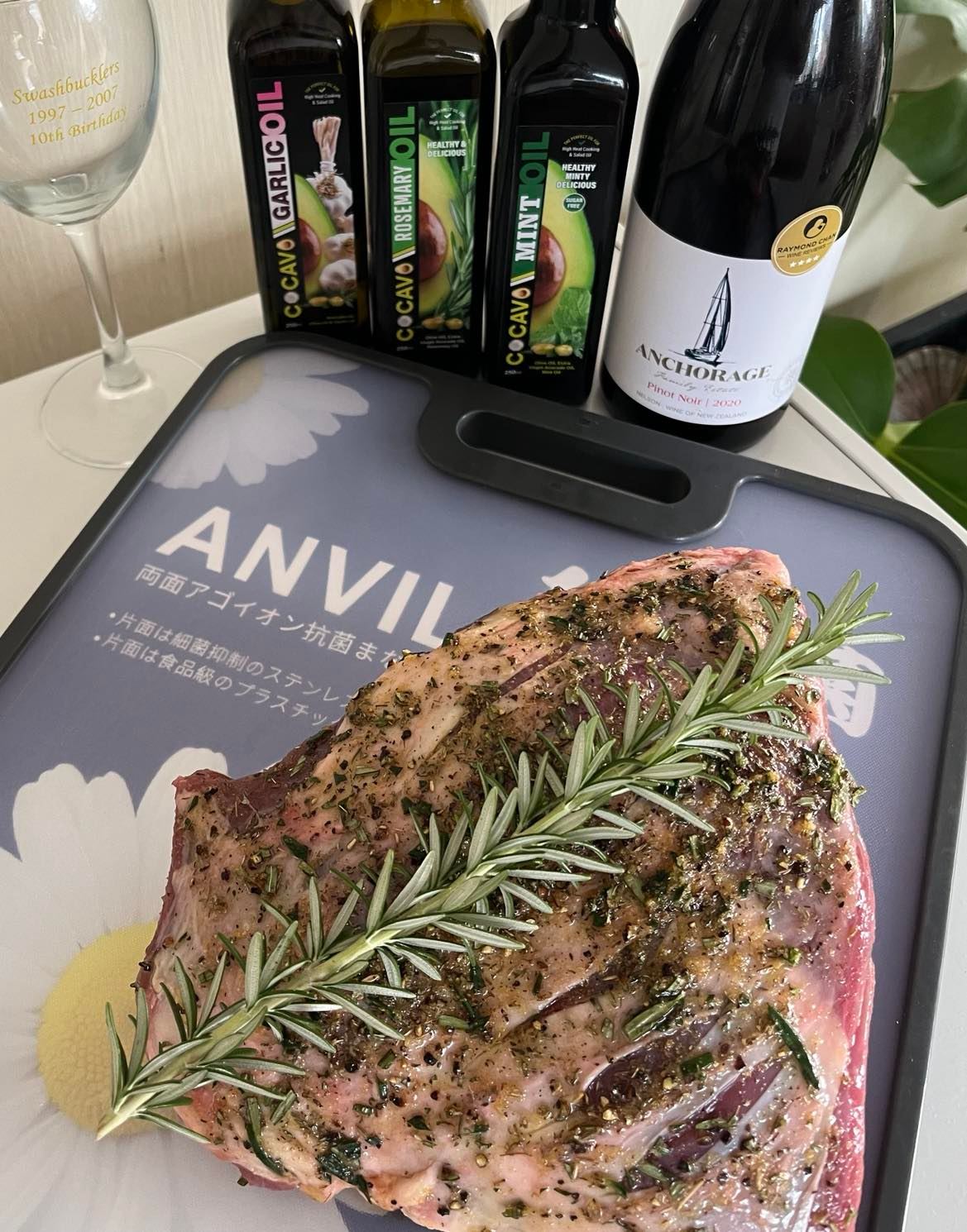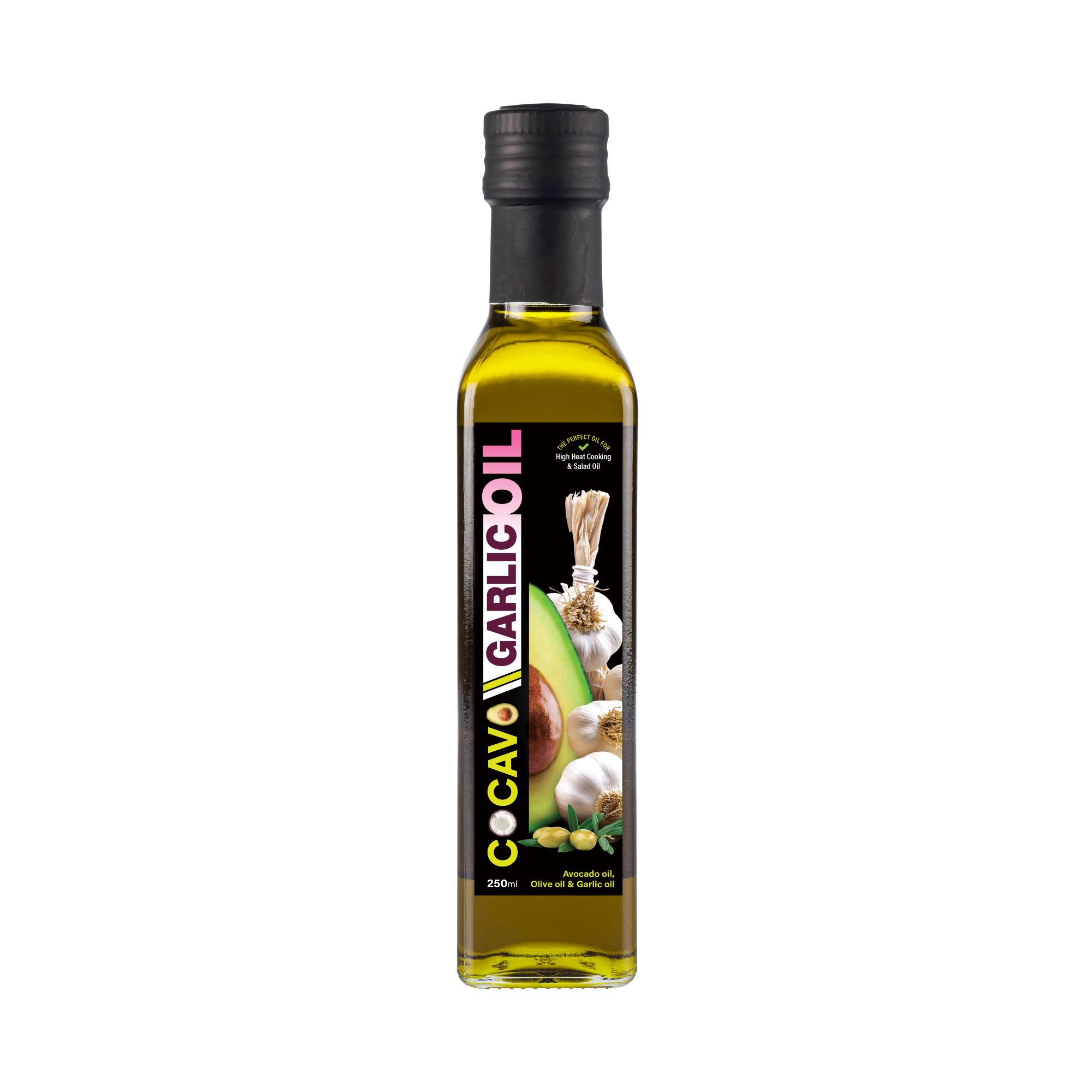 "INSTA-POT" PRESSURE COOKER NZ LAMB 
Derek the Chef has used an "insta-Pot" Pressure Cooker to cook a beautiful leg of NZ Lamb. To add health & flavour, Derek used Cocavo Rosemary Oil, Cocavo Mint Oil & Cocavo Garlic Oil- 3 fantastic gourmet oils from the Cocavo range of Artisan Oils.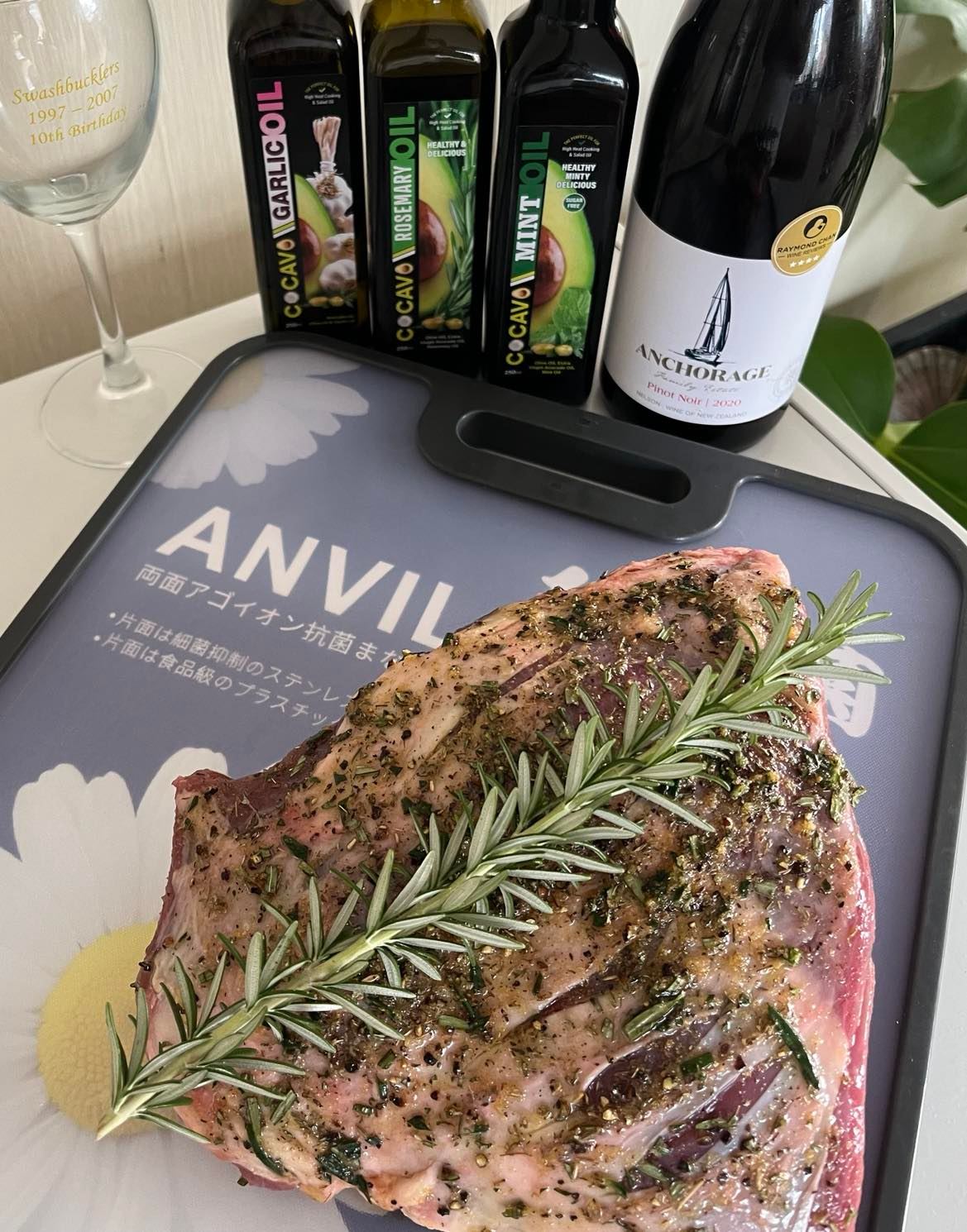 Ingredients.
1x 1.5kg Leg Lamb bone in or out (If out tie with Butchers String)
1c Tbsp Chopped Fresh rosemary
1x Tbsp Fresh Thyme
1x Tsp Garlic Powder
1x Tsp Onion powder
1x Tsp Freshly ground Sea salt
1x Tsp Freshly ground black peppercorn medley
1x Tbsp Cocavo Rosemary infused Oil
1x Tbsp Cocavo Mint Infused Oil
1x Tbsp Cocavo Garlic Infused Oil
½ x Cup Chicken Stock
½ Cup Red Wine (Anchorage Pinot Noir)
Method,
1.   Chop the rosemary and thyme then place in a small bowl along with the Mint Oil, Rosemary Oil, garlic & onion powder, salt and pepper then stir to combine.
2.   Wipe the lamb with kitchen paper then place small shallow slits over the fat or skin.
3.   Next rub the meat with the herb mixture from above. Wrap in clear film or place into a zip lock bag into the fridge over night or for at least 4 hours.
4.   Remove and allow to sit at room temperature for minimum 1x Hour.
5.   Preheat the instant pot / pressure cooker then turn to Sauté add in a Tbsp Cocavo Garlic Infused Oil.
6.   Add the Lamb to sear on all sides until brown (Around 7 minutes a side – Remove and set aside
7.   Add in Chicken stock and Red Wine and deglaze by scrapping any brown bits off the bottom but leave in. This adds flavour and may be used for gravy later.
8.   Remove the clear film and place the lamb into the preheated instant pot/ pressure cooker on Meat / Poultry setting depending on Insta pot / Pressure cooker
9.   Secure the lid as per manufacturers instructions and allow to cook for 45 minutes for medium of a little longer for Well done
10. When done allow the pressure to reduce naturally for 10 minutes then open the pressure valve and remove to a plate. Tent in foil until ready to carve.
"Cocavo Artisan Oils deliver flavour & health"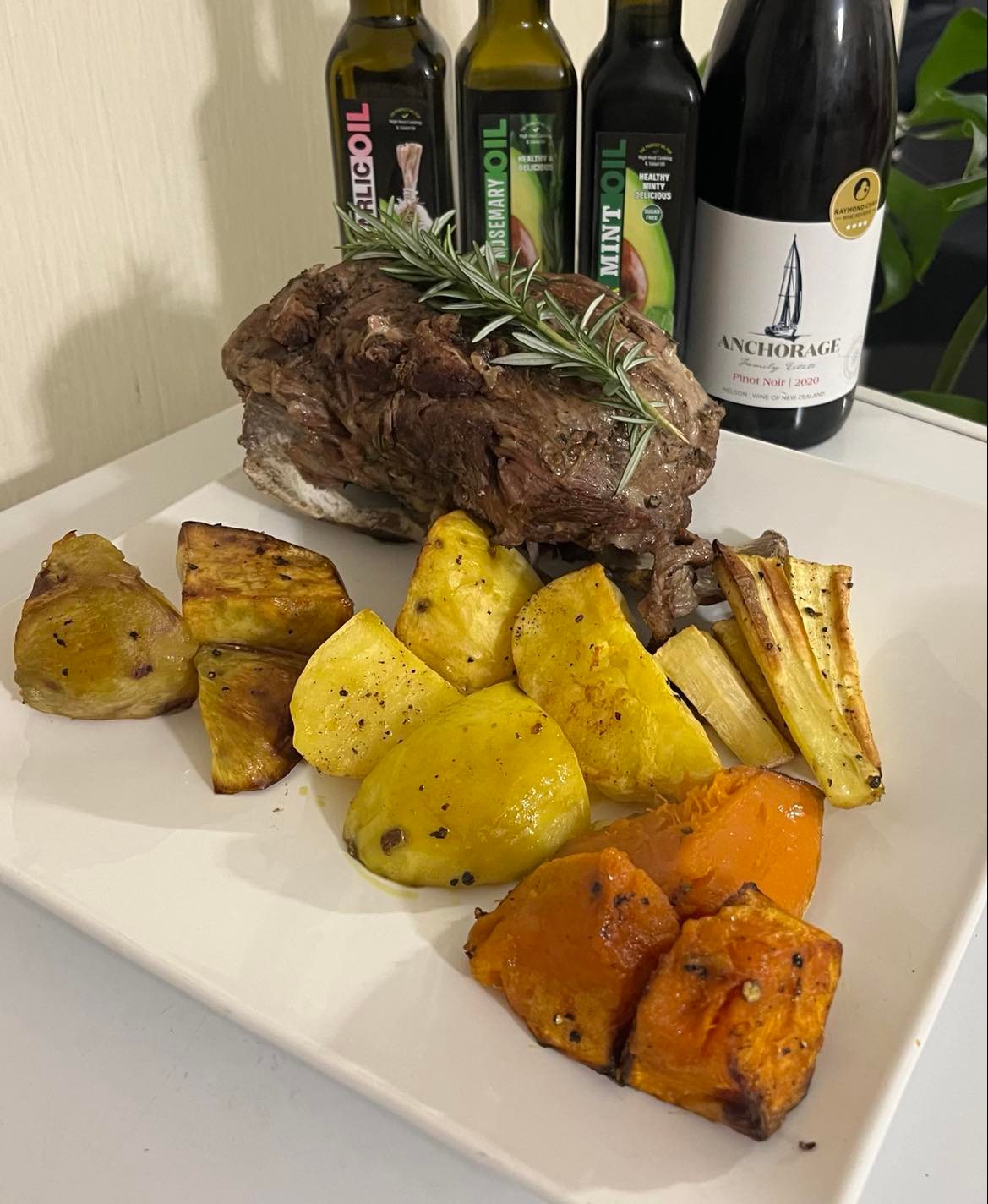 Chefs tip: If you like a darker outside place under the grill turning every 5 minutes until it has reached the desired colour.
 This was Derek's first attempt at cooking in an Insta pot/pressure cooker. 
The Lamb was fall off the bone tender and with a little Cocavo mint infused Avocado oil sprinkled over the top just prior to serving was delicious to say the least.
By using Cocavo's Mint, Rosemary & Garlic artisan oils as ingredients, you will be not only adding flavour, you will be adding health as our oils are a blend of super-oils, namely Pure Olive Oil & Extra Virgin Avocado oil that have been infused with natural concentrated oils from Garden Mint, Rosemary & Garlic.