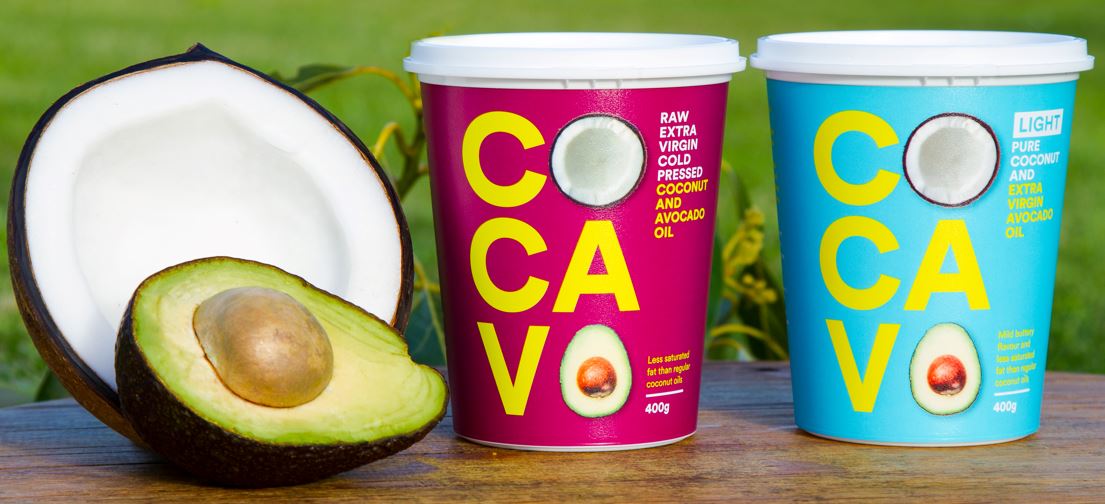 Looking for a Vegan alternative to Dairy based Butter & spreads?
Cocavo has been making a unique cooking oil that blends coconut oil with avocado oil to produce a cooking oil that is jam packed with healthy fats, has a high smoke-point, is soy, dairy & gluten free and of course is Vegan friendly, Low FODMAP & tastes great. Perfect for Keto & paleo Lifestyles, what more do you want?
Check our 2 of our favourites:

Cocavo Original & Cocavo Light:

A blend of Extra Virgin Coconut Oil & Extra Virgin Avocado Oil, Cocavo Original imparts a coconut aroma & flavour to food.

Cocavo Light is a blend of refined 100% Pure Coconut Oil & Extra Virgin Avocado Oil it does not have a coconut taste or small, having a mild buttery flavour that comes from the Extra Virgin Avocado Oil.

This unique combination of 2 super-oils delivers the health benefits found in MCT oils, particularly Lauric Acid with the health benefits found avocado oil including monounsaturated fats including Oleic Acid, Vitamin E and Beta Sitosterol.

Cocavo Original & Cocavo Light can be used for any style of cooking where high temperatures are called for. As refrigeration is not required, you can safely let the oil soften a little to use as a spread in place of butter & margarines.

Both oils are also great for moisturising & nourishing your skin and conditioning hair.