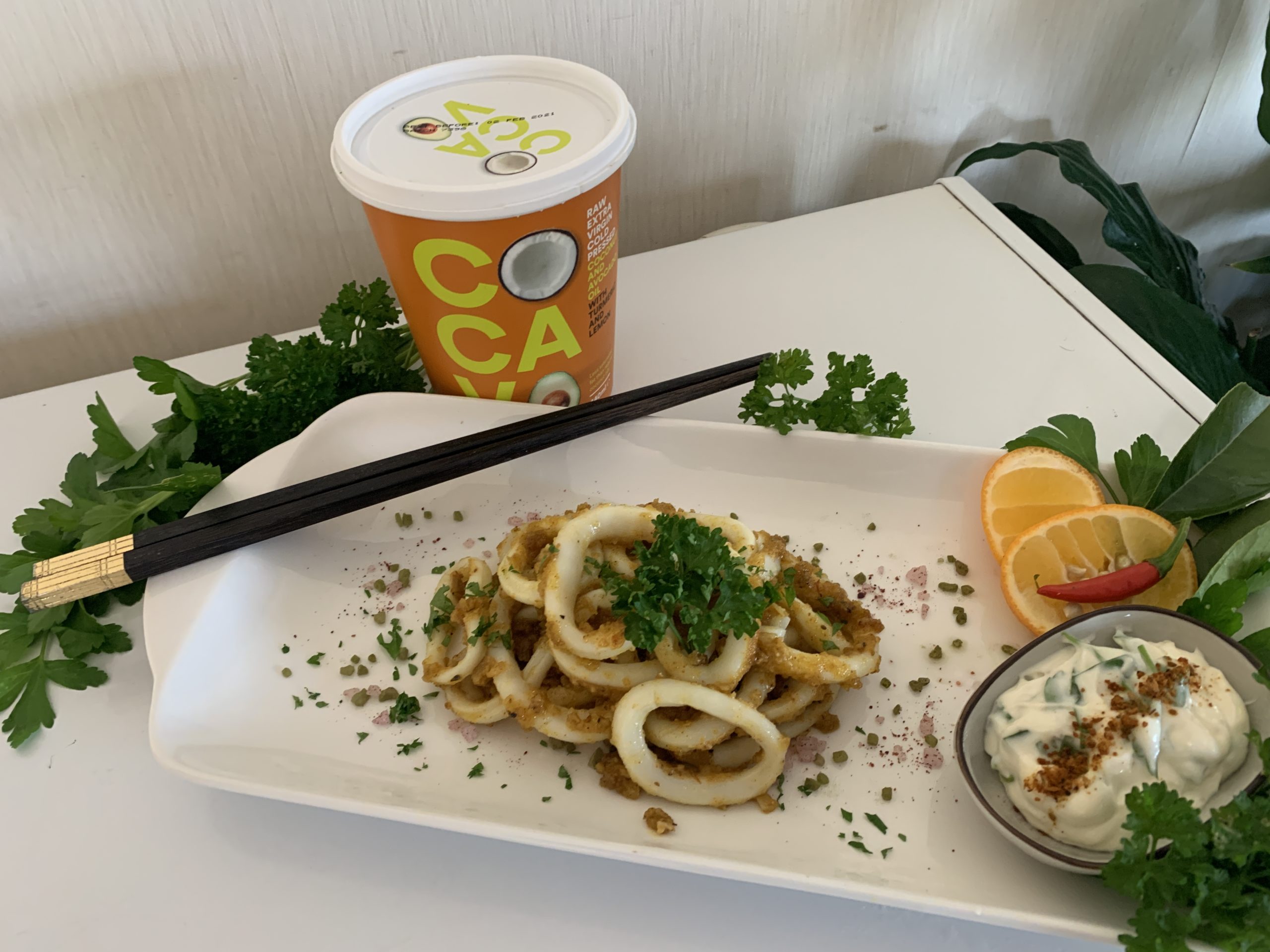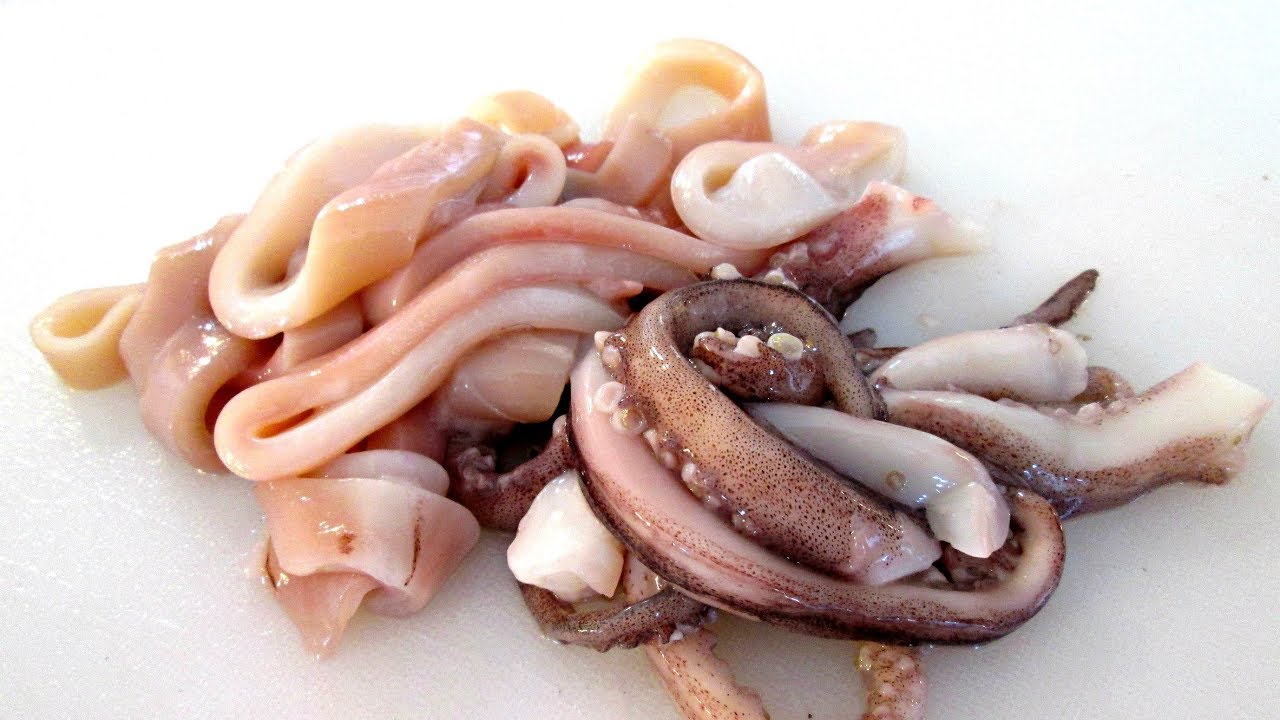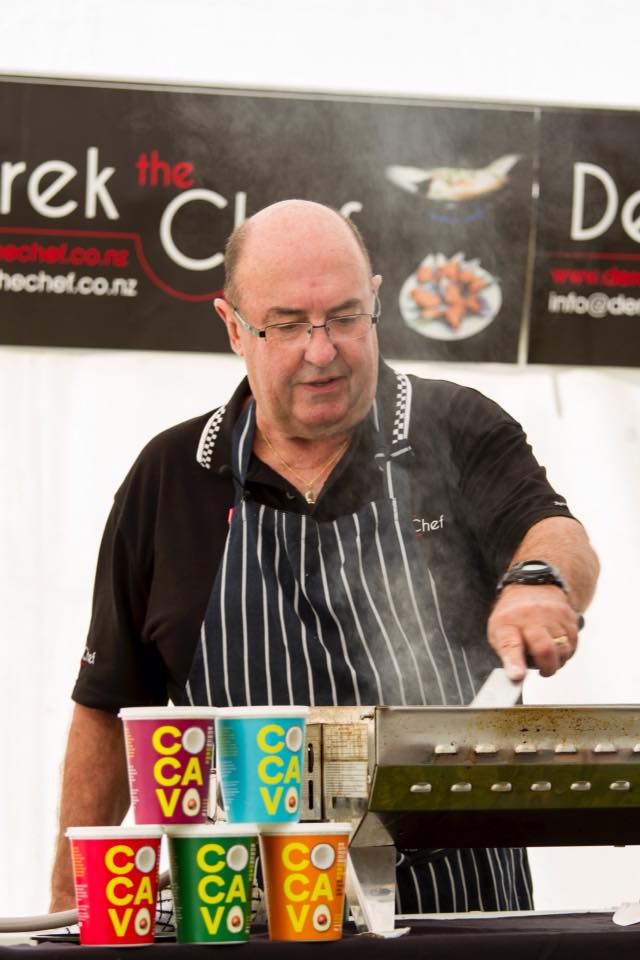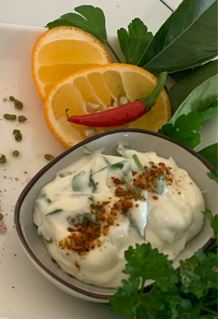 NZ Squid are amongst some of the best on the world. Derek the Chef has created this Cajun spiced Calamari that is served with a delicious Lime Basil Mayonnaise. Added  healthy fats courtesy of the Cocavo Turmeric & Lemon Zest Oil
" Derek the Chef – Heroes the humble Calamari "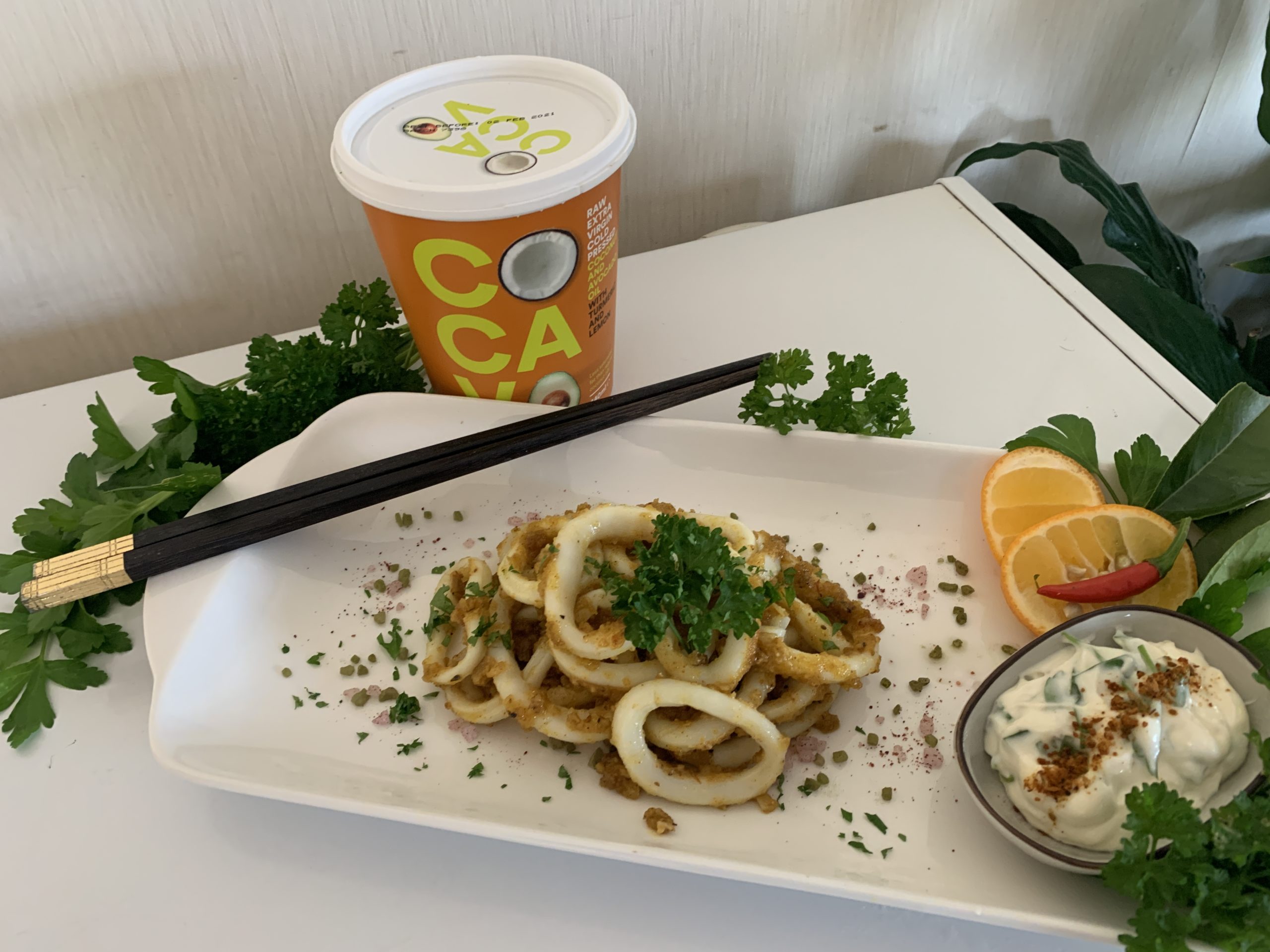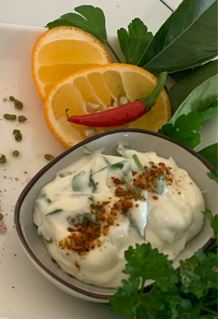 Louisiana Cajun-spiced Calamari with Basil & Lime Mayonnaise
Ingredients: 
500g Squid tube cut into rounds.
¼ Cup Plain Flour
¼ Cup Cornflour
1 x Tsp Cumin
1 x Tsp Ground Coriander
1 x Tsp Curry powder
½ Tsp Dried Chilli Flakes
½ Tsp Sea Salt
Freshly Ground Black pepper for seasoning
Cocavo Turmeric and Lemon Zest Coconut and Avocado Oil
1 – 2 Tbsp Chopped Parsley
1 x Tsp crushed Garlic
Lemon juice
Milk or lemon Juice to Marinade 
Method: 
Clean and cut the Squid then place into Milk overnight or lemon juice for 30 minutes prior to cooking, (This tenderises it)
Combine the flour, cornflour and spice mix then place in the Calamari Rings and toss to coat well.
Heat a heavy based fry pan or wok until hot, then add in the Cocavo Oil until it smokes.
Add garlic until it just colours, then add the Calamari.
Cook for 2-3 minutes over high heat but not for too long as this is what makes it go tough.
Remove drizzle reserved Pan juices over the top, and sprinkle chopped parsley  
For the Basil and Lime Mayonnaise 
6 fresh basil leaves
Juice of ½ lime
1 egg yolk
½ cup mild flavoured olive oil
Pinch of salt and pepper 
Blend together a Kitchen blender or a stick blender and adjust seasoning to taste. 
Alternatively use a readymade Mayonnaise, add lime juice and chopped Basil 
Serve with Lemon or Lime Wedges & the Basil/Lime Mayonnaise on the side