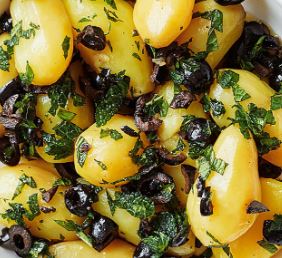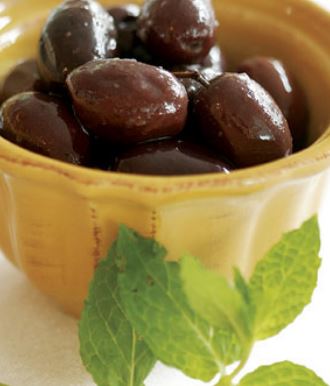 These days, every thing minty seems to contain sugar. This Pea & Mint Pesto has no added sugar, contains lots of healthy plant based fats thanks to the Cocavo Mint Oil and is simply delicious. Even though this pesto is vegan, it pares beautifully with NZ Lamb.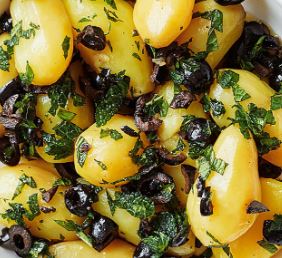 " Delicious New Potatoes with Mint Oil & Black Olives "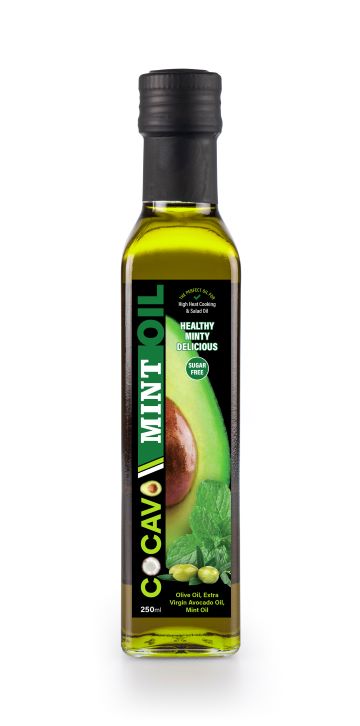 New potatoes with Cocavo Mint oil and black olives 
With just 5 ingredients and two easy steps, this delicious recipe proves that awesome food can be easy and simple. When tossed with Cocavo Mint Oil and chopped black olives, the humble potato is taken from ho-hum to amazing!
Ingredients
750g new potatoes, peeled (any firm potato will suffice)
2 tbsp Cocavo Mint Oil
1 tsp sea salt flakes
3 tbsp roughly chopped black olives
1 tsp chopped fresh mint to garnish if desired
Method
In a pot of salted water, boil the potatoes for 15 mins, or until tender when pierced. Drain and leave in the pan to dry.
Once dry, add the Cocavo Mint Oil, sea salt and chopped olives then toss to combine. You can add more Mint Oil if desired. Garnish with chopped fresh mint.

ENJOY