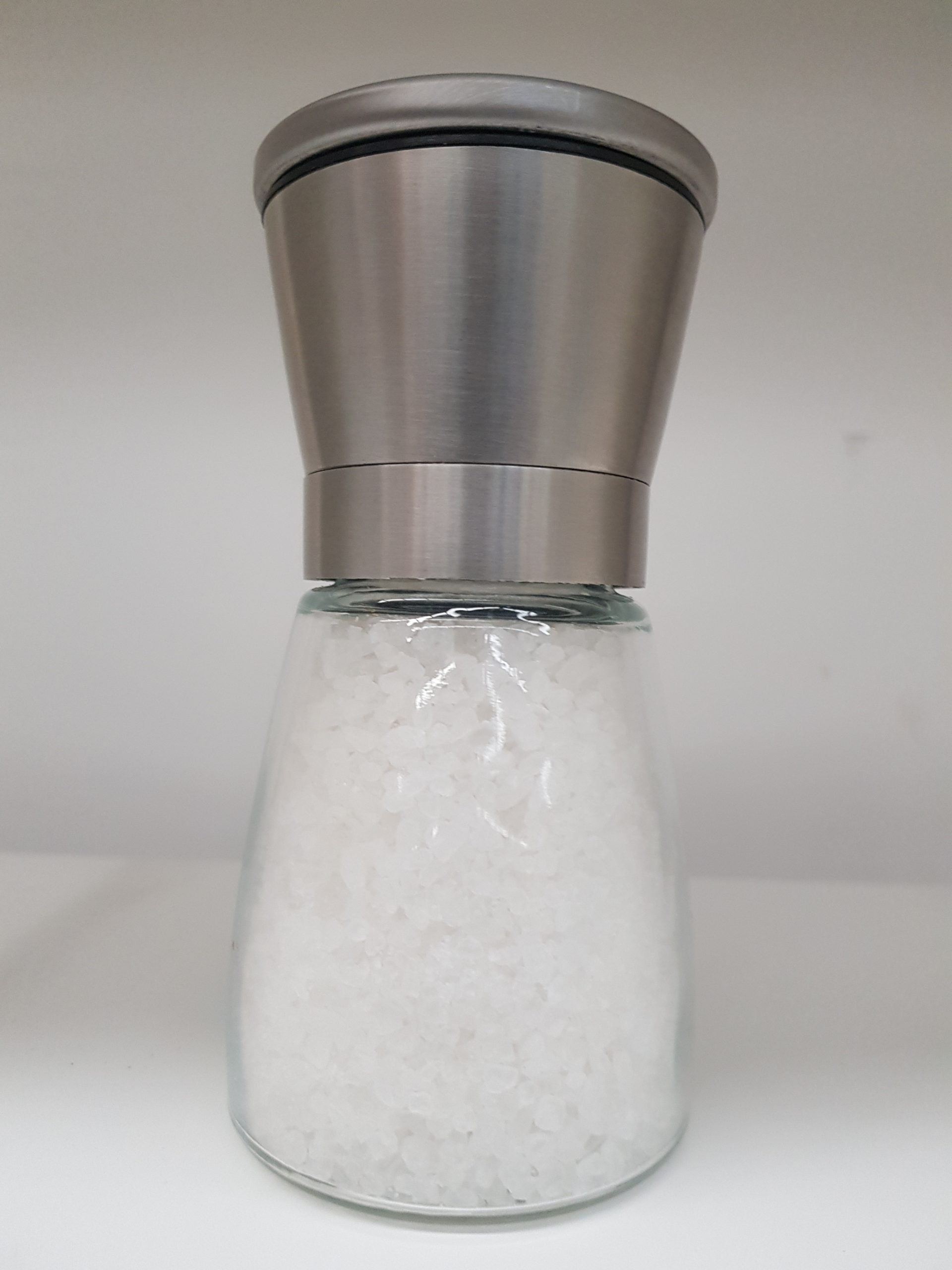 Pure NZ Sea Salt 
Ocean currents sweep up the east coast of New Zealand and into Pacific Salt's salt lakes located at the top of the South Island.  The salt water lakes are evaporated using the natural process of the sun and wind.  At the end of each summer the sea salt is carefully gathered so as to maintain the balance of minerals naturally present in salt harvested from the sea.
Our Pure NZ Sea Salt comes in a high quality grinder with an adjustable ceramic grinding mechanism for long life.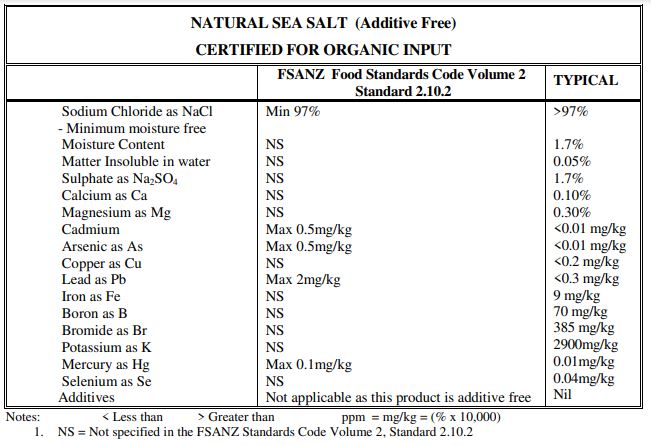 Pacific Natural Salt is produced using the solar evaporation process, harvested and carefully collected from specific crystallizer ponds. It is lightly washed so as to retain as many trace minerals as possible then screened to separate the large and fine crystals before being bagged.
Natural Sea Salt contains a higher level of the minerals Calcium and Magnesium than normal table salt, as these minerals are also naturally present in sea water. It is believed that this balance of minerals has beneficial effects on the body. For further information on the content of Trace Minerals in Natural Salt, refer to the trace mineral link below.
Solar salt is a natural mineral harvested from the sea, and minute quantities of extraneous matter are ever present in the final product no matter from what source. Physical separation techniques used by Dominion Salt are typical of those used in refineries around the world, and designed to minimize the level of extraneous matter..