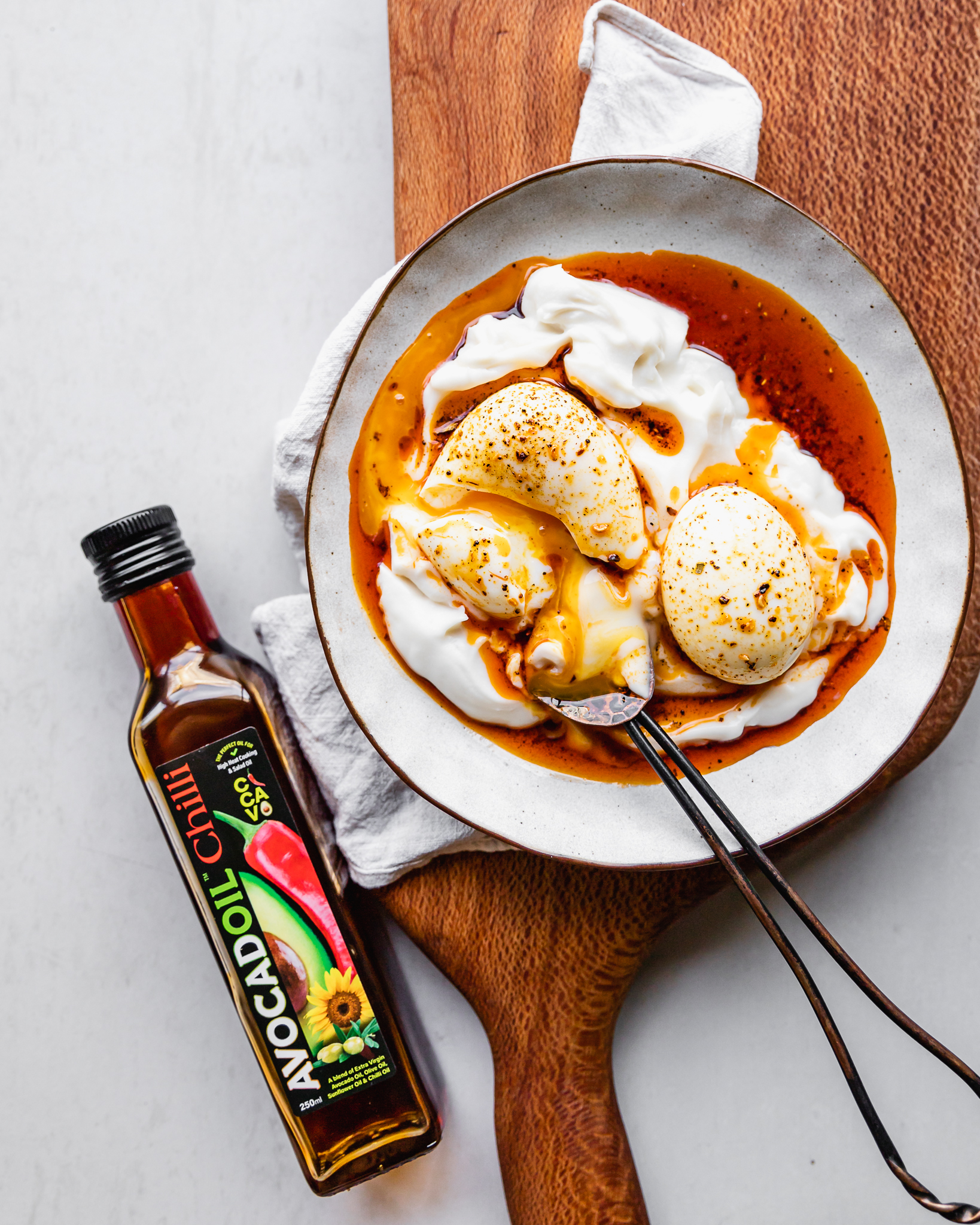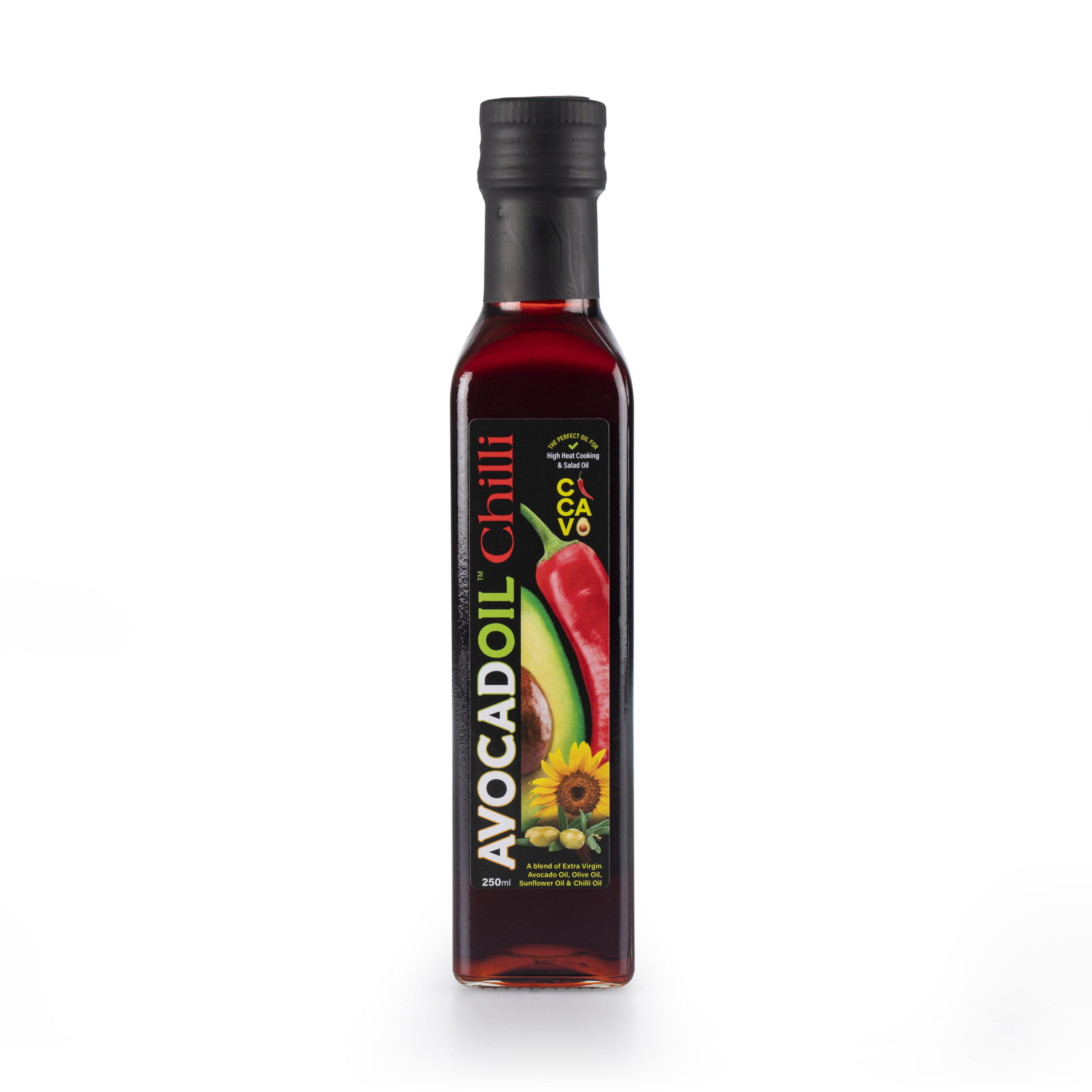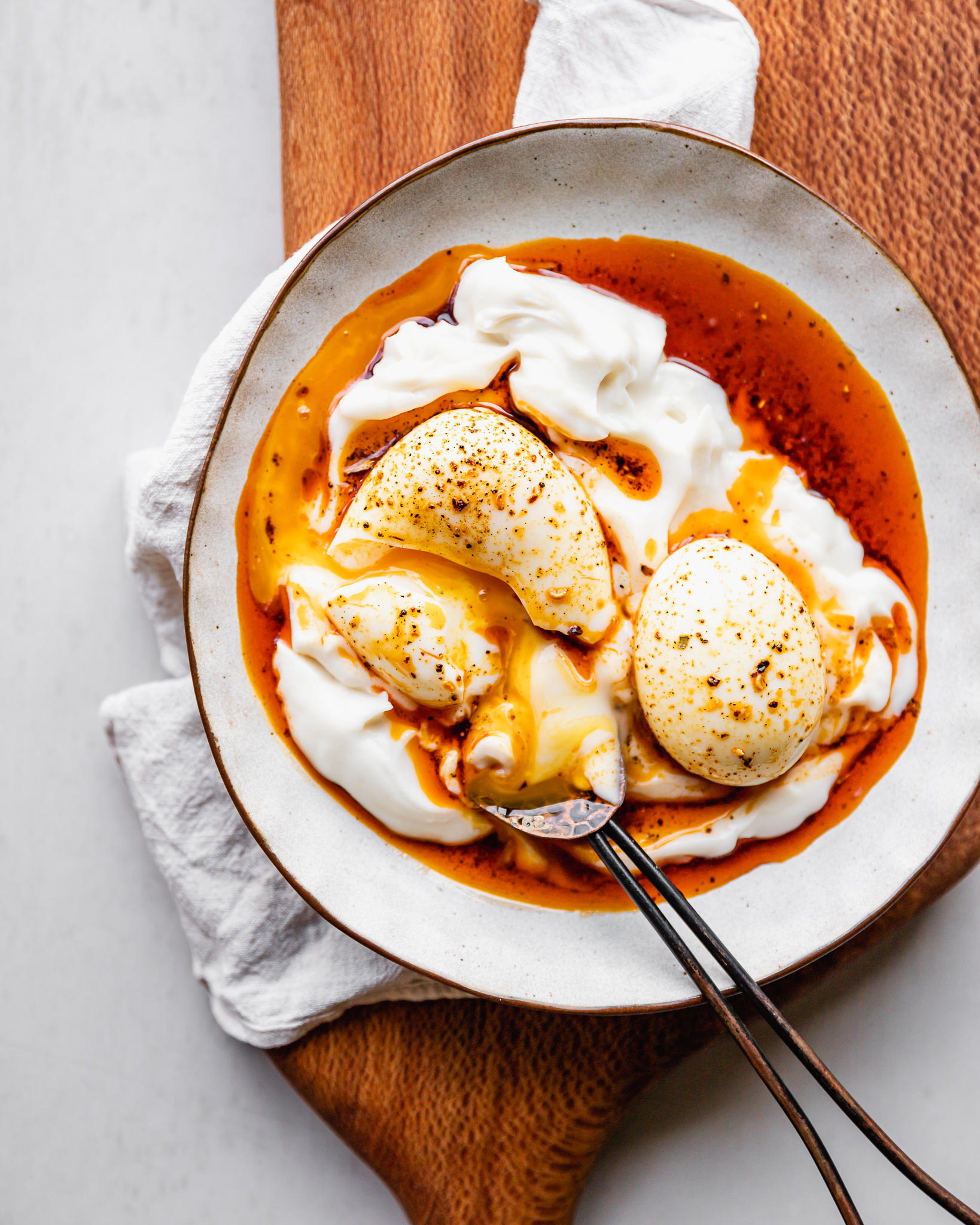 Sometimes simple is best. Foodie & Blogger Olivia More @thatgreenolive is obsessed with these three things: perfectly poached eggs, labneh and Chilli oil. This recipe (adjusted from Olivia's original recipe) is just that – however the oil is a much healthier version of the traditional Chinese chilli oils found on supermarket shelves. 
Delicious soft-boiled eggs on Labneh & Cocavo's Chilli Oil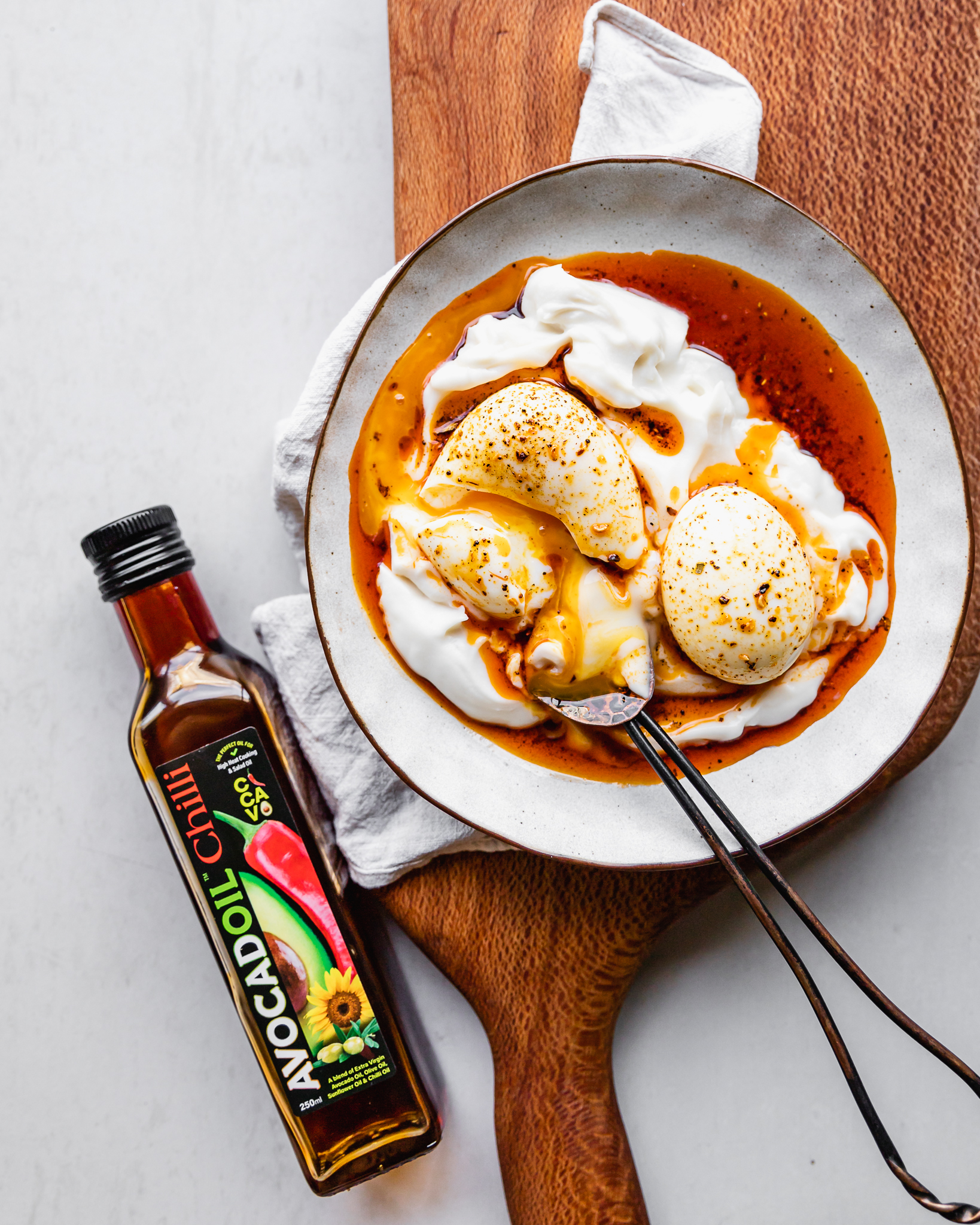 This recipe uses Cocavo's new Chilli Oil. Paired with perfectly poached eggs and labneh, you've got a deliciously moreish meal!
🌶️🥚SOFT-BOILED EGGS WITH LABNEH AND COCAVO CHILLI OIL🥚 🌶️

Serves 4
Ingredients:
• 1/4 tsp ground sichuan pepper
• 1/3 cup Cocavo Chilli Oil
• 4 eggs, chilled
• 1 cup labneh, made from straining yoghurt overnight through a muslin-lined sieve
Directions:
1. Add the Chilli Oil to a pan and heat over medium heat. When the oil is hot, remove from heat and add the ground              sichuan pepper & allow to infuse while cooking the eggs.
2. Bring a medium saucepan of water to the boil. When boiling, gently add eggs and cover with a lid. Continue to boil for        6 minutes, then remove eggs and place in a water bath. Peel shells.
3. To assemble, spread labneh on a serving platter. Top with eggs and drizzle with the chilli oil.
Serve immediately & enjoy.