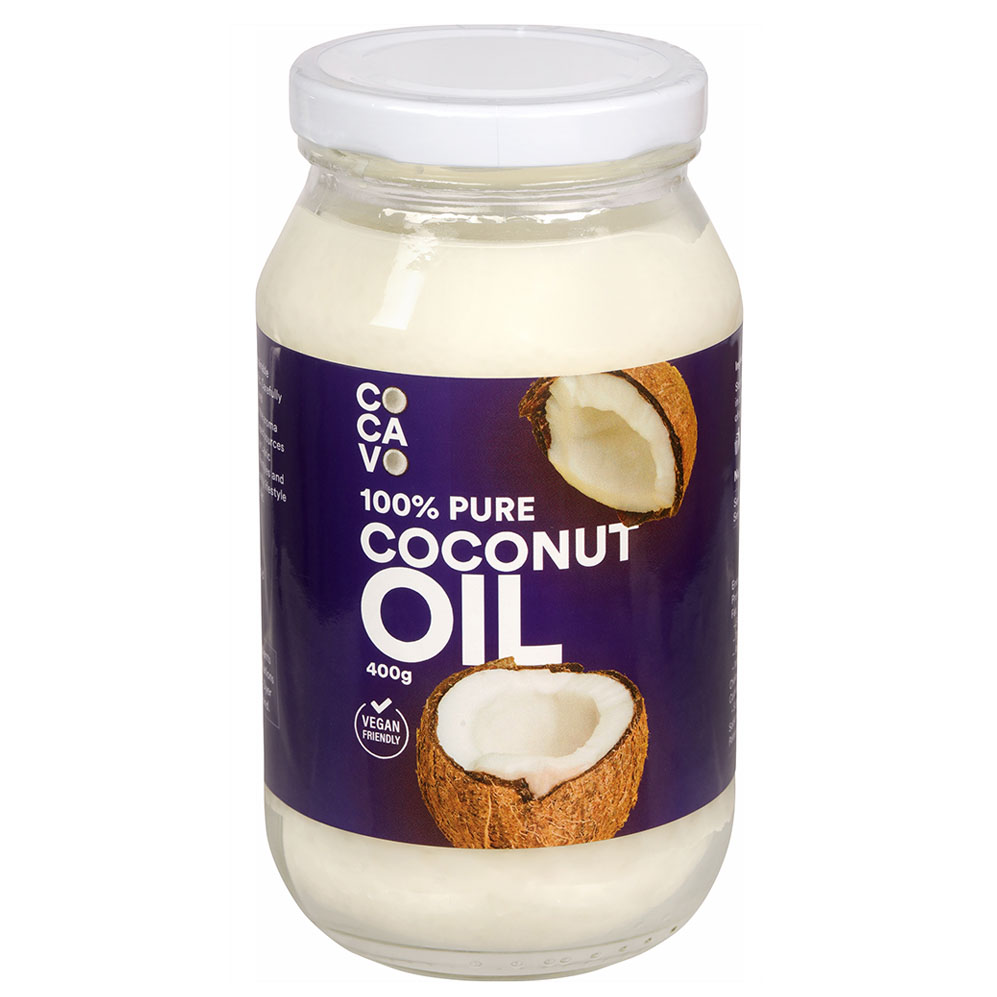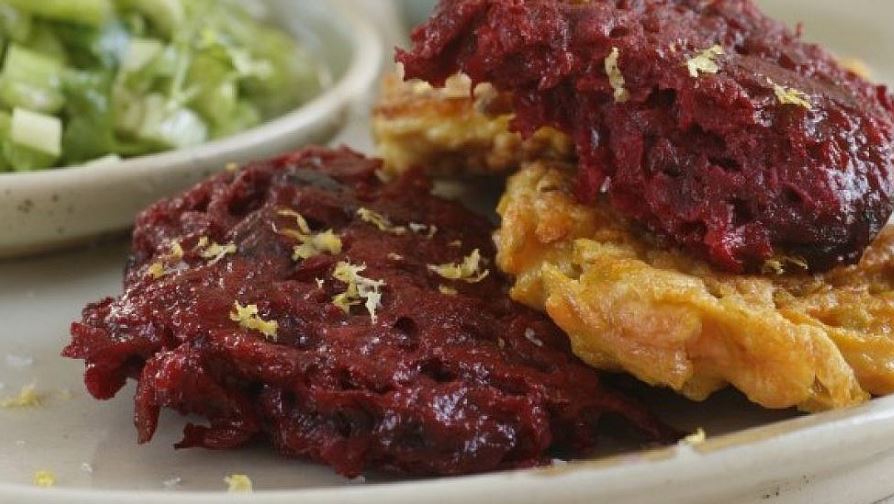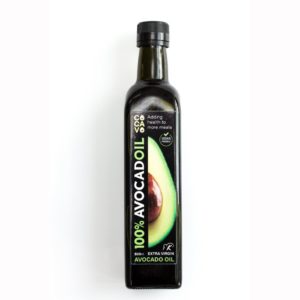 POTATO LATKES otherwise known as Potato Fritters are delicious as we all know. 
For a healthier version, here's a twist on the classic potato fritter that uses carrot or beetroot & ginger.

 Here at Cocavo, we use the 
latke
 as a concept to explore different veges to use. While the general agreement that potato latkes are fine, the carrot or beetroot ginger latkes are better, both in taste and from a nutritional standpoint. To bind, I  use crushed (gluten-free) almond or spelt flour instead of white flour. For added health fry your latkes in coconut or avocado oil, which are healthier oils safer to use at higher temperatures than olive oil. 
Here's the recipe:
Carrot Ginger Latkes (makes about 10)
4 medium carrots, peeled and coarsely grated (4 cups)
2 tablespoons freshly grated ginger
1 teaspoon salt
⅛ teaspoon freshly ground black pepper
½ teaspoon baking powder
3 eggs, lightly beaten
¼ cup all-purpose flour or ¼-⅓ cup almond flour
6-7 tablespoons coconut oil for frying
Rinse, trim and peel the carrots then grate on the coarse side of grater to yield 4 cups.
In a medium bowl, mix carrots, ginger, salt, pepper, and baking powder together with a wooden spoon. Stir in eggs and flour and mix well.
Heat coconut oil in a large frying pan over medium heat.
To form each Latke, fill a ¼ cup measure with carrot mixture and press down, or simply spoon out the required amount to make a standard fritter.
Drop into hot oil and flatten down with a spatula.
Repeat to make 5-6 latkes at a time.
 6. Cook 4-5 minutes on each side, or until golden brown. Transfer to a paper towel to absorb excess oil, and serve with yogurt or sour cream and a bowl of Celery Cilantro Salsa (recipe below)
For beetroot latkes: Follow the same recipe as above, use two eggs instead of three, add 1/2 teaspoon each ground cumin and coriander, and drain the grated beetroots in a strainer for 10 minutes before mixing with remaining ingredients.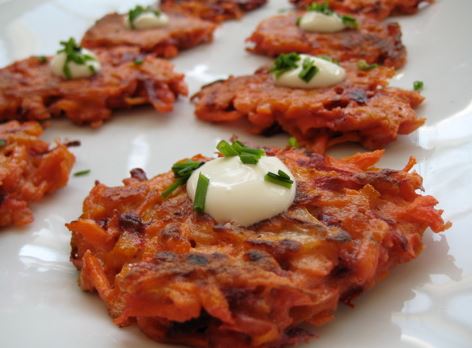 Celery coriander salsa (makes 2 cups)

 

2 cups finely chopped celery (about 3-4 large stalks)

2 tablespoons finely chopped coriander

½ teaspoon salt

¼ teaspoon black pepper

3-4 teaspoons wine vinegar

Pinch sugar (optional)

3 tablespoons extra-virgin avocado oil

Mix all the ingredients together.

Let stand at least 10 minutes before serving. (May be prepared several hours in advance. Cover with plastic wrap and chill). Taste and adjust seasonings before serving.